Birth of a hill station – Chail
Almost every hill station in India – be it Shimla  or Darjeeling tell the same story. Lush and plentiful in summer with snow kissed conifers carpeted on their slopes in winters, these towns have been plucked   out of nature by the British. The quaint names, a sleepy railway station, an ancient church , a club and the palatial bungalows are all reminiscent of the old world charm.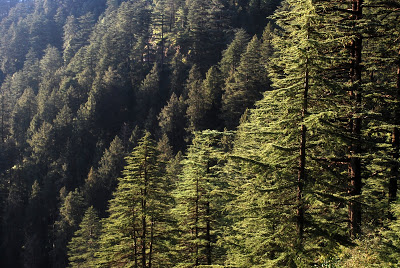 If you take a leisurely walk down the malls and markets of these towns, they still smack of the colonial legacy. These hill stations were dubbed the summer capitals of the Britishers who lorded over them for several  years. And yet, one little hill station stands apart from the rest, defying the colonial hangover . It owes its existence on the political and tourist maps to an Indian ruler who made it his summer capital. This is the story of Chail , a town barely 45 kms from Shimla in Himachal Pradesh .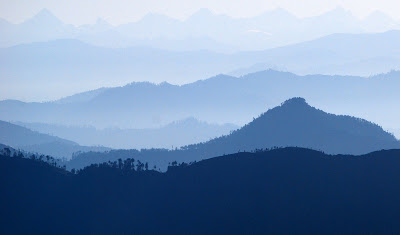 Located at a higher altitude than Shimla, the story goes that the Maharaja Bhupinder Singh of Patiala made Chail his summer capital when the British barred him from entering  Shimla. Although the conflict was not on military grounds, the story goes that the Maharaja was romancing a daughter of Lord Kitchener, who was then the Commander in Chief of the British army. 
The Maharaja decided to give the British a fitting reply and went on to create his own summer capital in Chail.  He first built a palace near Khandaghat  called Chail View Palace and then  built a road to Chail and finally his own summer retreat in this little town surrounded by deodar forests. Ironically Chail itself had been gifted to the Maharaja by the Britishers earlier .
The Maharaja was an avid cricketer and had captained many an Indian team besides playing several first class matches himself .  He left Chail a trophy – a cricket ground which has the highest ever pitch located at 2140 metres and it doubled up as a polo ground as well.
Like many Indian towns , Chail has its own share of myths and legends. We visited a temple dedicated to a saint, Sidh Baba built on a hillock by the king. The locals believe that the king had planned to build his palace here earlier , but the seer had visited him in his dream and asked him to choose another location.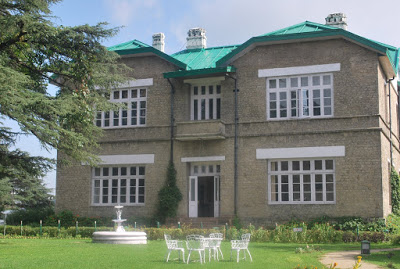 Nevertheless, the Maharaja couldn't have found a better place to create his summer capital. With the Himalayas in the background and the valley beneath,  the river flowing down and three dense hillocks covered with deodar forests, Chail looked every bit a royal capital. The lights of Shimla and Kasauli came up  as I stood there for awhile watching the sun went down. Chail had indeed come a long way from an idyllic hamlet to a royal seat and now a tourist resort .
.  
This was another of my Inside Stories, published in The Hindu – Metro Plus