Goa to me has never been just a destination  – I refer to it as a state of mind. I have visited Goa in many seasons and yet, I have never been able to head there for a new year's eve celebration.  By the time we make our plans, Goa Hotels get overbooked, the rooms are full, there are no train tickets  and the flights are  more expensive than a return trip to London.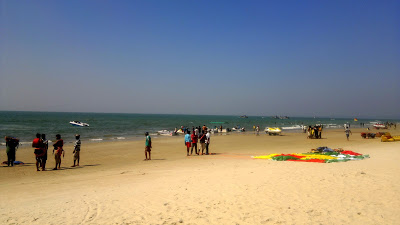 This time however, we have been trying to make our plans well in advance . I have been toying with the idea of spending a night in the forests of Goa or head to Ponda or live it up in old Goa.  But my friends want to party and they are insisting that we join them. I would ideally prefer a lovely vacation home somewhere atop a cliff near a beach , but I would look at places that are accessible as well and I want to be close to a beach. 
Hotels in Goa get booked almost as early as end November and  it is very difficult to get a room of your choice. There are always two ways of looking at spending a new years eve destination. Either you find a good budget hotel which offers you all the comforts of a resort and you spend your entire night at a party or driving from one party to another or you check in at a comfortable spa resort and chill and party away the night there. Given a choice, I would prefer a lovely Portuguese villa near the beach , where I can have my own private party and ring in the new year.
Its almost end of November and we are still not decided..what are your recommendations ?