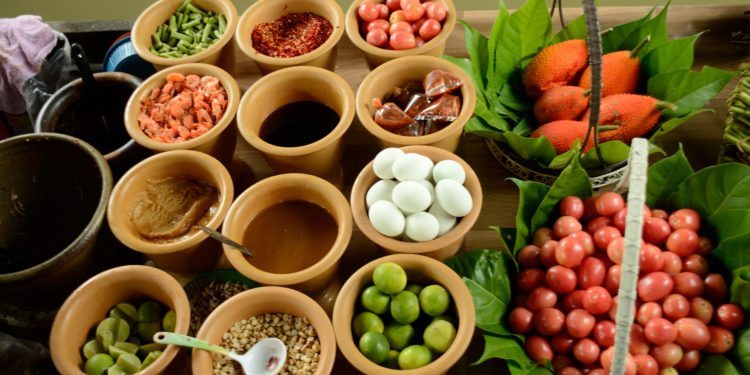 Thailand was one of the first countries that I visited when I started travelling overseas over two decades ago. Although I spent just two nights in Bangkok, I made up my mind to revisit the country again. Thailand is probably one of the most lively countries that I have been to and it has so much to offer to the traveller. I am drawn to the traditional and cultural aspect of the country while my husband loves the islands and being a diver, he plunges into the depths to explore life in the ocean bed. The vivid temples, the colourful streets, the lively markets, the luxurious resorts, the delicious food, the zesty nightlife – there is more to Thailand than Bangkok. And that is why you must visit Thailand. Here are my top five reasons to visit Thailand and revisit as well – as one trip is not enough.
The Culture
Traditional temples and palaces greet you in Thailand. Ruins of monuments fascinate me. The history of old Siam can be seen in ancient towns. While Bangkok treats you to some of the ornate shrines, a cruise down the Chao Phraya River takes you to the Rattanakosin district where you can see the magnificent Grand Palace and the Wat Phra Kaew Temple besides the Wat Pho or the Reclining Buddha Temple and Wat Arun or the Temple of Dawn. However, almost every corner of Thailand has larger than life Buddha statues and old temples. It is believed that there are 40000 Buddhist temples in the country. However it is not just the shrines, but the traditional arts and crafts, performances and dances beckon you to Thailand. And one must visit the country during its vivid festivals – one of them being Songkran, a cleansing and bathing ritual which is also a Buddhist festival.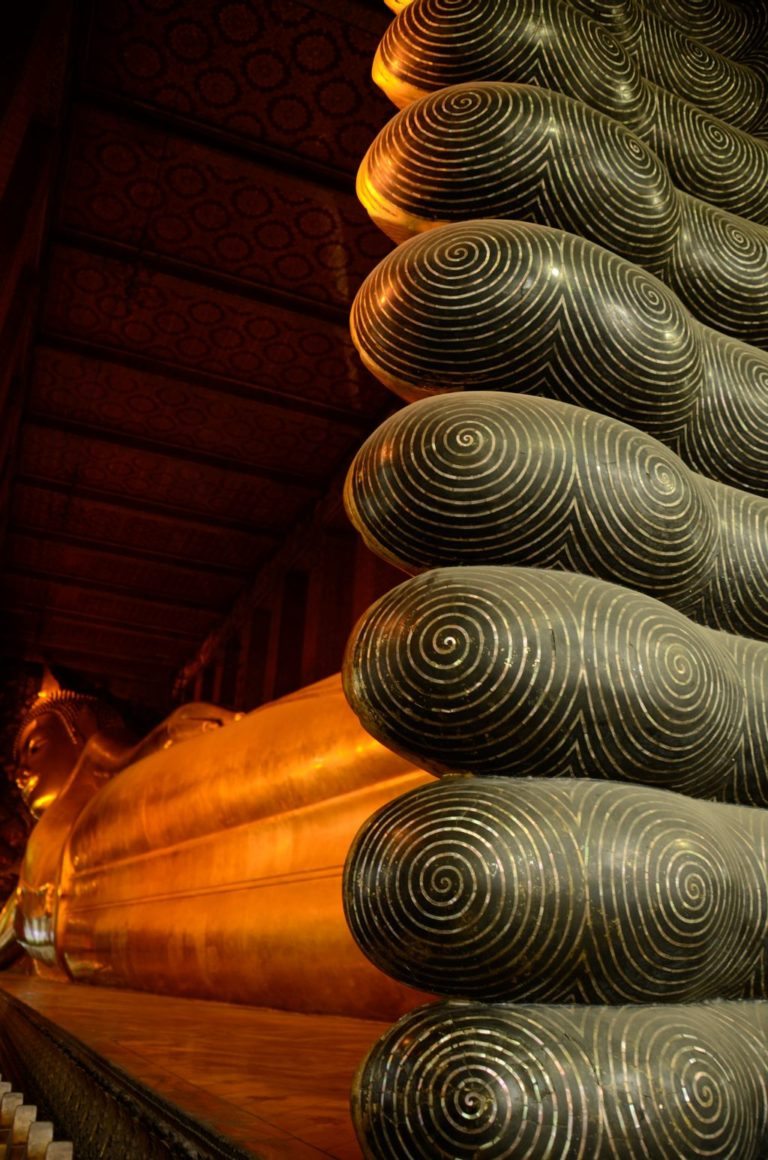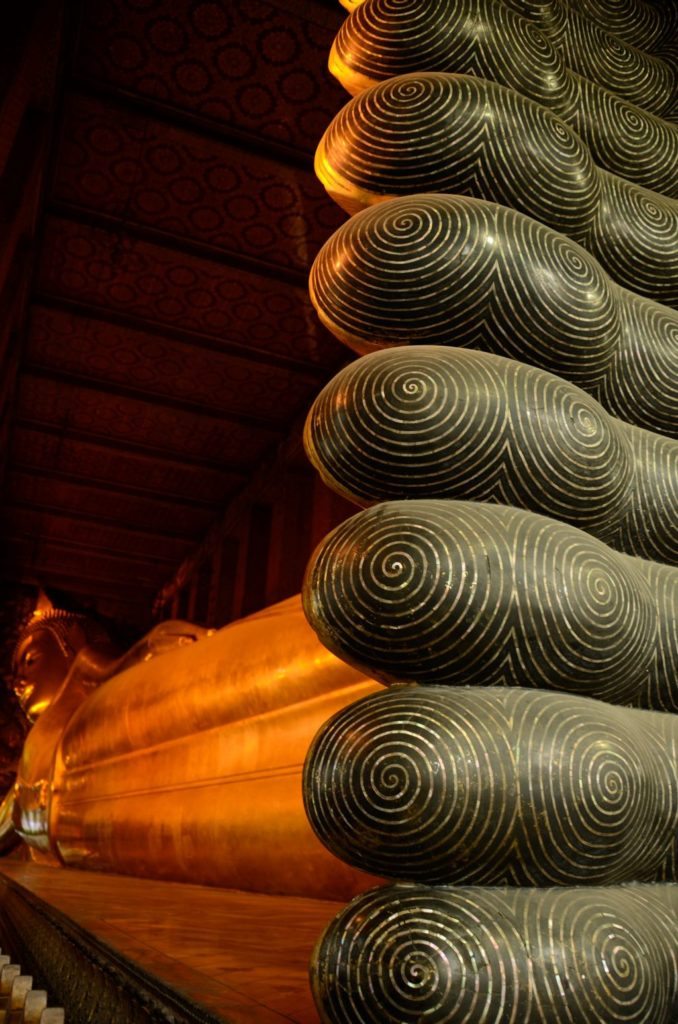 The Markets
Thailand is the favourite haunt for shoppers as there are several markets. But these markets are not just about deals and bargains as they form a part of the very fabric of the country. While there are street markets, night markets, food markets, weekend markets my favourites are the floating markets like Taling Chan Floating Market. These markets are a riot of colours and they are filled with locals and tourists. Another iconic market is the Chatuchak Market, with 15000 stalls beckoning 200,000 people over the weekend.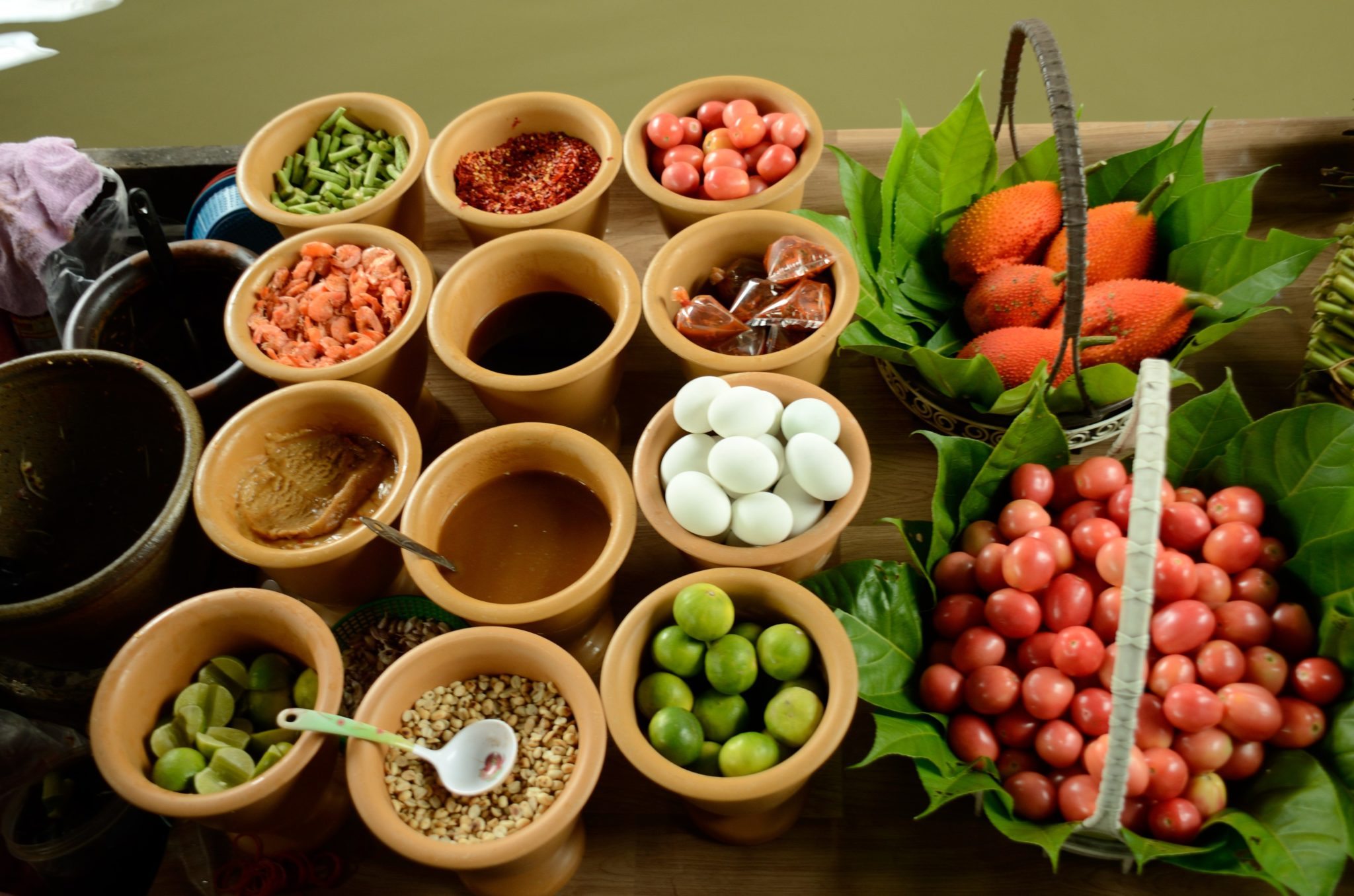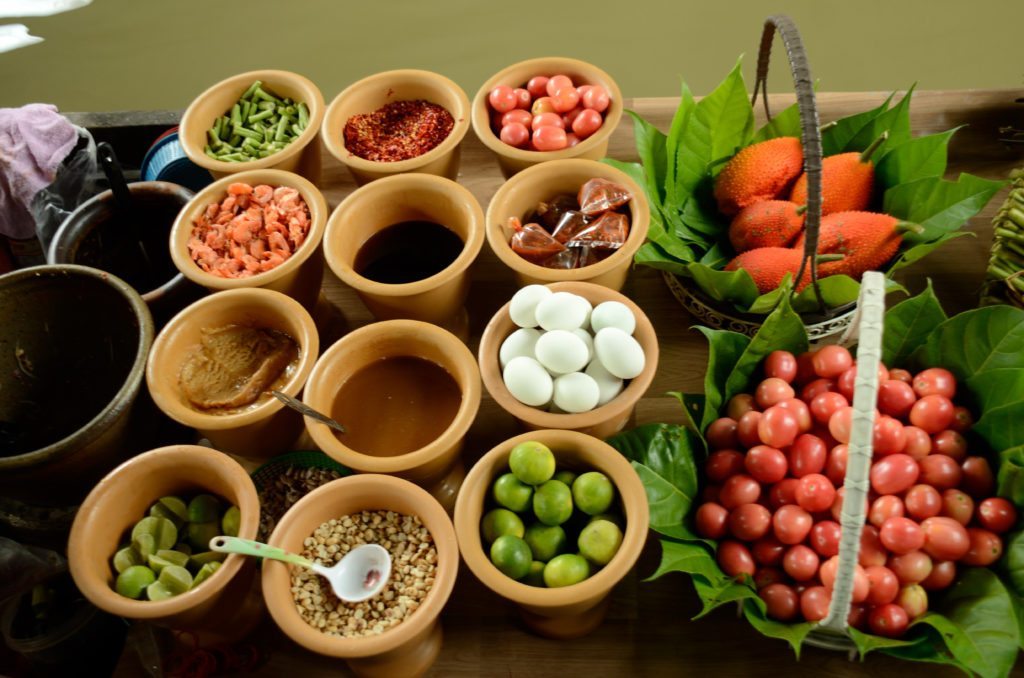 Island Hopping
Thailand is not just about the vibrant night life, parties and shopping markets, Idyllic beaches and islands greet you in Thailand. It is believed that there are over 1400 islands in the Land of Smiles and some of them are still remote with virgin beaches. While some of these islands have been thronged by tourists, forcing the authorities to shut down, most of the popular ones like Koh Yao, Koh Phi Phi, Koh Samui, Koh Tao , Koh Lanta are tourist destinations with luxurious resorts. While you can just laze in the beaches, the adventurous can also go scuba diving and snorkeling as these islands are home to some of the beautiful dive spots in the world.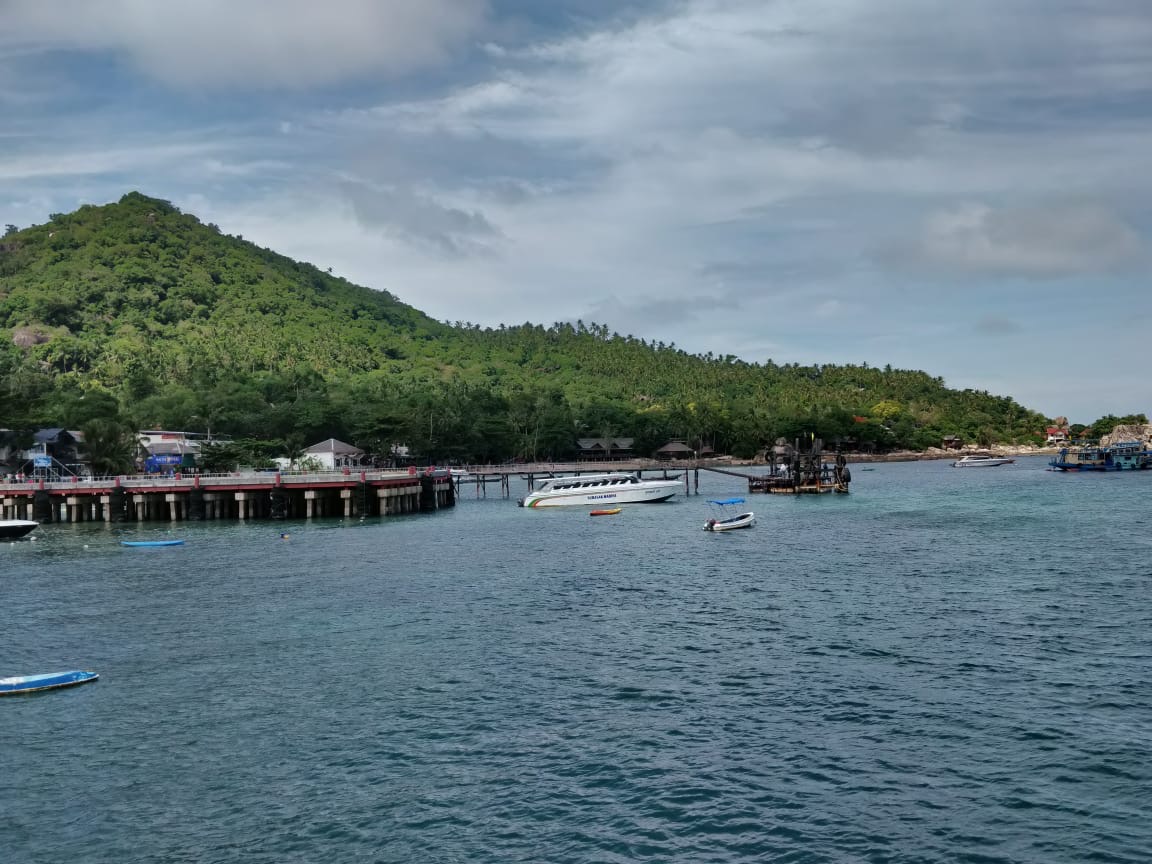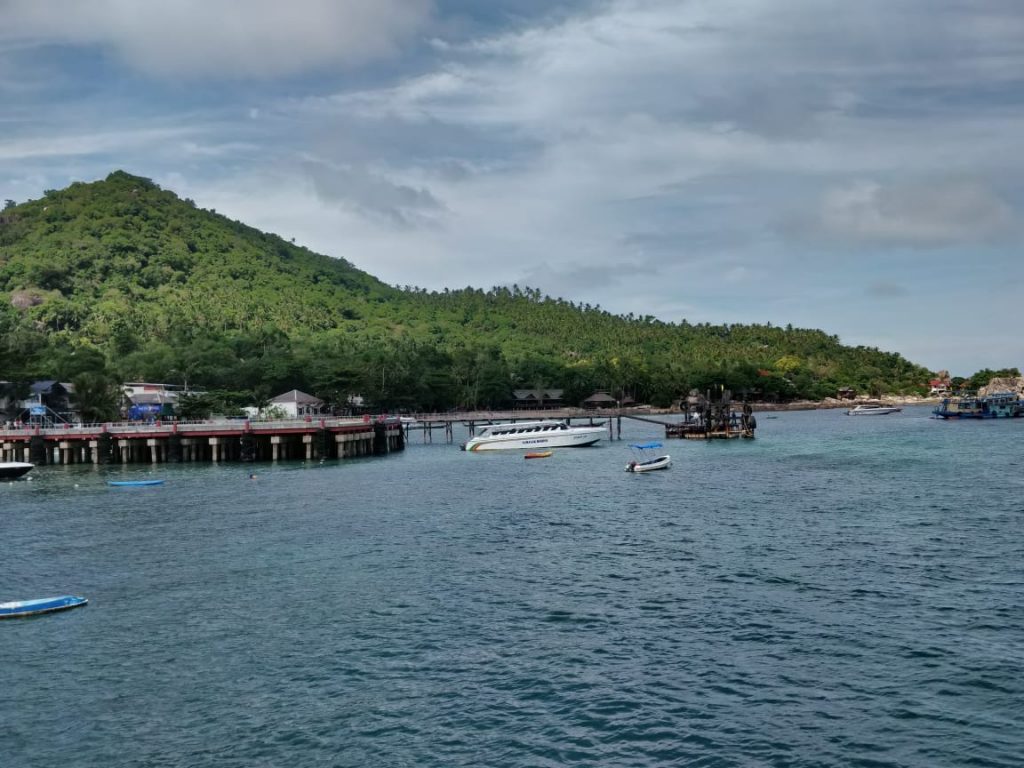 Rustic Thailand
While the cities are bustling with life, the countryside of Thailand takes your breath away with mountains, forests, and beaches. You wake up to pink lakes and verdant valleys. Time literally pauses here as you lose yourself in silence. Personally for me, this is one of the main reasons to visit Thailand. It also has some of the most picturesque villages where you can slow down and watch glimpses of rustic life. Some of these little hamlets and towns include Wang Nam Khiao, which is often dubbed as the Switzerland of Thailand, Phetchaburi which has a royal connection, Pai in Northern Thailand, Ban Mae Or on the Myanmar – Thailand border and these are on my bucket list for my next trip.
Nightlife
The vibrant nightlife, the colorful markets, delicious street food,  massage parlours, cabaret shows – Thailand has been luring tourists from all over the world for its exotic thrill. Besides being known for its red-light districts, Thailand is also known for parties, some along the beaches . A paradise for backpackers, some of the best cities to experience nightlife include Bangkok, Pattaya, Phuket, Koh Phangan for its moon parties, Koh Tao among other places. And one of the best reasons to visit Thailand is to lose yourself in these amazing parties.
Great connectivity
Thailand is a perfect holiday destination for Indian traveller. Be it culture, adventure, beaches, temples, shopping and of course the food, there is so much to experience in Thailand and these are some of the best reasons to visit Thailand. It is both exotic and yet familiar. One of my dreams is to go island hopping in Thailand. When my husband, Sharath an avid scuba diver recently went to Koh Samui and Ko Tao, I was a bit worried about network connectivity in the islands and if we could stay connected. Fortunately, he found a dtac HAPPY Tourist Sim Card, which was quite amazing and was of great value. We stayed connected on calls and messages but he was also able to research extensively online on some of the interesting places to see in Koh Samui and also explored the islands using the data connectivity. The dtac HAPPY Tourist Sim Card is one of the best things that happened to us during our travels and this is why you must consider buying it as well.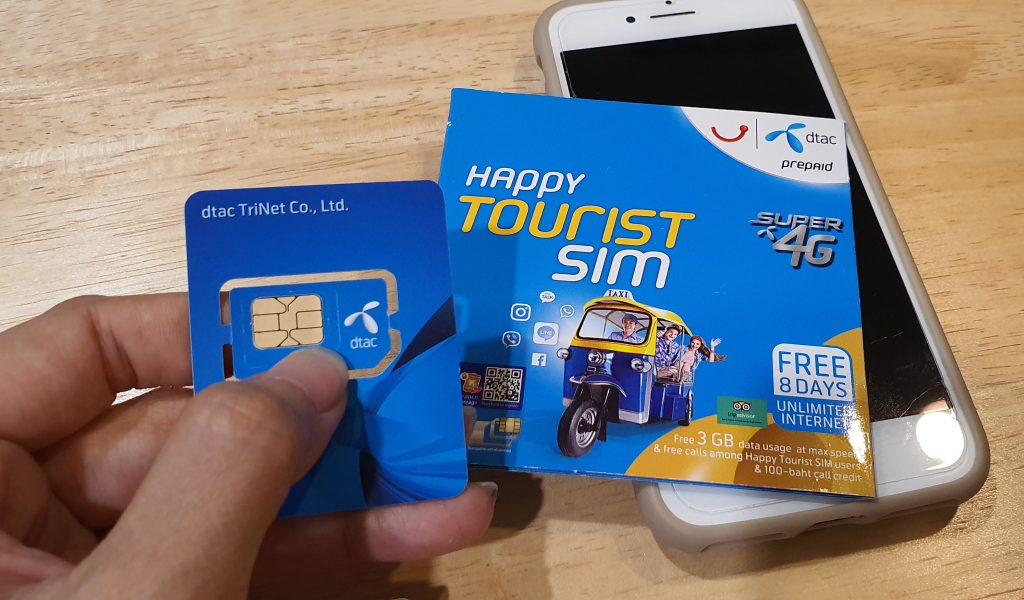 One of the best-reputed companies
 Very often it is difficult to choose the right SIM card in a foreign country. We are plagued with questions – will this give us network coverage across the country? Will it have a strong network when it comes to data? Will I be able to access it everywhere. It is one of the trusted and reliable telecommunication companies in Thailand. dtac is the No.1 sim card in Thailand and apparently, it is even preferred by the locals and expats as well.
Easily accessible
 Sometimes finding the right SIM card is one of the most difficult tasks when am travelling and I am lost looking for a reliable shop. However the dtac HAPPY Tourist Sim cards are easily accessible as you can buy them in the international airport at Bangkok as soon as you land. In case you forget to do so as my husband did, you can even pick them up in any of the convenient stores like 7-11 and Family Mart which are found everywhere or you can head to phone shops and dtac shops in shopping malls.
Countrywide coverage
One of the biggest mistakes that I have made while choosing a SIM card during my travels is to pick one that has no coverage across the country. But the dtac HAPPY Tourist Sim cards have good network across Thailand and can be bought even in remote islands. So irrespective of whether you are in Pattaya or Phuket, Koh Samui or Krabi, you can always stay connected. If your data package is over, you can also refill them anywhere while travelling. Just look for a phone shop or a dtac shop in a mall close to you.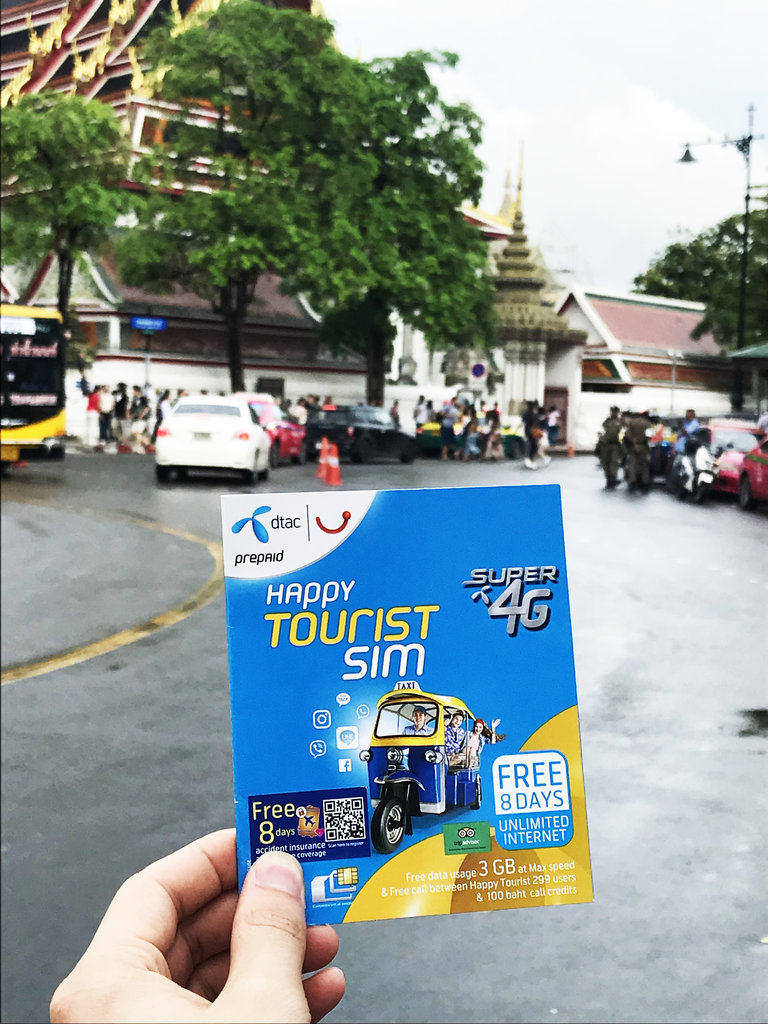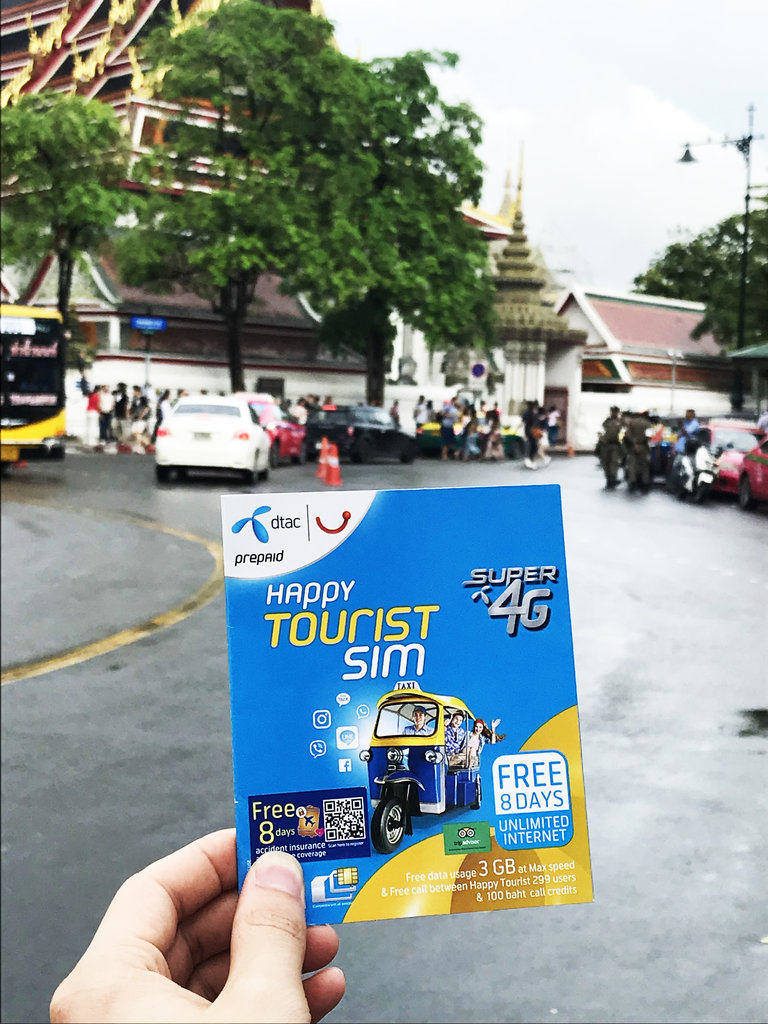 299THB for 8 day unlimited data
 Unbelievable was my reaction when I heard about the unlimited data. I could not have asked for a better deal. Getting unlimited data for 299THB or little less than Rs 700 is like a dream! There is another package if you are considering an extended stay of 15 days. It is barely less than Rs 1400 or 500THB and data, believe me, is again unlimited. I can virtually think of packing my bags to Thailand right now  and sharing all the videos and photos on Instagram right now and doing as many video calls to my friends back home. I can virtually document my entire travels on the go.
Flat rate to call back to India
There is absolutely no guilt when it comes to making as many calls home as well. It is a flat rate of only 0.6THB  or Rs 1.4 per minute when you dial 00400 before entering the country code 91. All SIMs come in three different formats – Standard, Micro and Nano and it can suit any phone.
Rewards Galore
I was wondering what can be more rewarding than unlimited data. But then I heard that the dtac HAPPY Tourist Sim Cards come with their own deals and discounts as well which you can claim through their rewards page. So look out for those privilege codes that offer you discounts with partners who are into lifestyle, dining, taxis and even some hotels.
These are some of my favourite reasons to visit Thailand. Do share your recommendations as well.
Go ahead, book yourself a ticket to Thailand immediately. And get yourself a double whammy by purchasing the dtac HAPPY Tourist Sim Card. Have a great trip and stay connected. I hope to see you there soon.
This post is written in collaboration with dtac HAPPY Tourist Sim Cards.
Access information to link :  http://bit.ly/KOL_India_Travel_with_Lakshmi