For a traveller, money is as important as passion.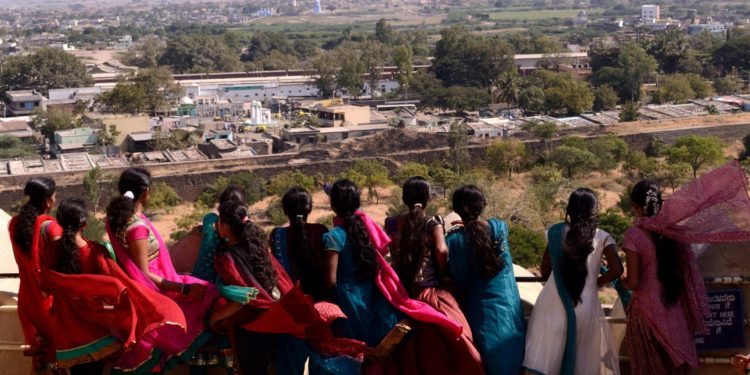 For a traveller money is as important as passion.
It has been eight years since I quit my corporate job, a career that has spanned over 13 years of my life. And in the last eight years I have donned many roles- freelancer, writer, blogger, consultant, tour guide, most of which have kept me on the road most of the time.
Throughout my journey of playing these diverse roles, there is one thing that mattered the most to me and I believe majorly contributed to my passion – my finances. As much as people say that money does not matter, it is believe me, everything.
I have been brought up to be financially independent, earning since I was 16 and then slowly climbing the corporate ladder. Eventually, when I quit my career in media, my bank balance dwindled but I ensured that I was earning from the day I quit. It may have been a fraction of my corporate salary but it was worth much more. .
As a traveler, whether you are a backpacker or you lead a bohemian lifestyle you need money to pay your bills. Because travelling in India is not cheap. You may have sponsors, families and friends to shack up with, but you still need the money to pay for your tickets, visas or travel insurance. Not every trip is sponsored. Believe me, I know a few friends whose visas have been denied for FAM trips as they had insufficient funds in their bank accounts. But why am I telling you all this? Because I get a mail a day asking me this question.
Can I quit my job and travel like you?
The answer is yes. If travelling is your passion, you must live it and you must live it lavishly. But for that you must have a bank balance that stays as healthy as you. This post may be skewed more towards women travelers on the road, especially those who are freelancers but I guess it applies to anyone who is on their own and who wants to travel and earn on the go. I am not going to tell you how you can make money, but I will tell you how to stay financially independent and make sure you feel secure on the road.
Start a travel fund
Whether your travels are planned or spontaneous – a fund would back you up.  And since I'm more of an impulsive traveler, I often struggle to fund the same – and thus, I went about the 'travel fund' way. Every month I put aside a sum of money that will exclusively fund my travels. It is either as FDs or mutual funds or just some money in my piggy bank. Whenever I get some extra money on any project or I get some gifts from family, I put the amount into my travel fund. It is as simple as it sounds.
Smart Saving for Future
I didn't understand finances at the first go, to be honest. I would just blindly sign any documents that I was told to sign by my father/spouse or a professional  I was sure that financial investments were as good as greek and latin to m, but more rather forced 'to save for a future' by dad.  Little did I know that I would start paying more attention to finances myself.
The day I started my first job, investing in mutual funds were something that I took on , just as a means to save tax. But then later when things got serious being a full time blogger, I realized the need of two-fold saving strategy – for now and for the future. Naturally, I stopped signing documents blindly, even though I worked with various fund managers.  Understanding mutual funds is not rocket science really and has been my lifeline despite markets tumbling and falling. Even now as a freelancer, I stay invested. It is not just for the road you see, but it is about being smarter with respect to a secure future as well.
Monthly target
This is something I do when am not travelling. I have a target for myself every month and I work round the clock ensuring that I save the amount. This could be anything that you specialize in – photography, writing, designing, gardening, food stylist, itinerary planner – whatever.   The flavour of the season is to be a blogger though 🙂
The only challenge is that payments take forever and you need to follow up for it as aggressively as you do for your pitches. Believe me, this can be the most daunting task for a freelancer.
Earn on the go
To be honest, this is not me. I have done a few projects while I am on the road but I find it a bit challenging to multitask. But a lot of my friends do the same. And if you are into slow travel and you have plenty of time, then you must give this a shot. Some of them also look for work while they are travelling – like a project they can do or some editing or even long distance consulting over skype calls. Volunteering is another option – though it may not pay your bills, it surely would save you some costs.
Travel hacks
This is my favourite. This is not about earning but about saving. Just stay tuned all the time to deals – flights, hotels, restaurants clothes, gadgets – anything that you need. I know a friend who diligently posts on every deal that is in the market. He virtually tries every one of them and gives you an overview of whether it works or not. So, keep these alerts on and if you have missed any one of them, don't lose heart , you will find another just around the corner again.
The financial year is just ending and as another year begins, I just went through a memory lane.From where I was to what I am now. It is then that I stumbled on to the video by L&T Mutual Fund. It is not just #DontJustSignHere that's the key, but how financially independent and strong I have become. Maybe you should check out the video too.
This post is written in partnership with L&T Mutual Fund.