Happy New Year folks- What kind of a traveller are you ?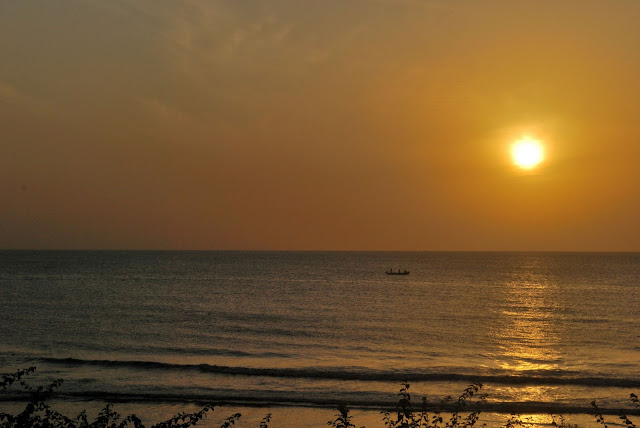 To all travelers, tourists, backpackers and arm chair travellers – here is wishing you all a very Happy New Year.
I wish you all great travels in 2012. Hope you discover new roads and several detours .
I start this new year with a story that was published in
The Hindu
a couple of days ago..Here is the longer version of the story.
What Kind of a Traveller are you ? 
At the start of a new year, here is a thought for you from Mark Twain.  "Twenty years from now you will be more disappointed by the things you didn't do than by the ones you did do. So throw off the bowlines, sail away from the safe harbor. Catch the trade winds in your sails. Explore. Dream. Discover." 
This quote has always been my constant companion, egging me in my journeys to seek new experiences, as I wander away aimlessly. For most of us, the word travel conjures up many kind of images – blue skies, serpentine roads, an endless array of milestones, an elusive horizon, the distant hum of a train, clusters of dusty villages, sun kissed ferns, a flap of a wing, stately mountains, sandy shores, the call of the wild, a lost monument. And somewhere amidst all of them are people waiting to tell you their stories.
Travelers like us don many roles. Sometimes we are heritage enthusiasts, at other times we seek adventure. We lose ourselves in the wilds or prefer to be lone trekkers trudging up the hills. We lap up the cultures of strangers in a distant land or party away elsewhere until the wee hours of the morning.
But travel very often is all about choices. While some of us prefer the Road Not Taken, others choose the weathered road.  Whether you travel rudderless or with a purpose, the buzz word is alternative travel. Move out of your comfort zone, leave the regular destinations behind you, chart your own rugged paths and detours and discover a different personality within you as we help you map your choices in 2012.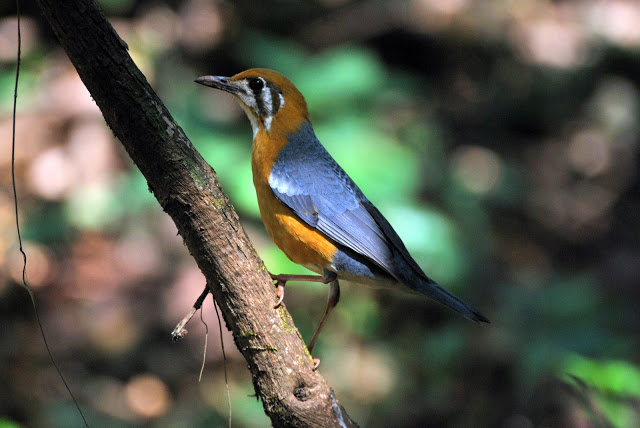 Birds of the same feather flock together
There is a whole community of travelers out there who are into birds and bees and butterflies.  Join this breed even if you do not understand words like endemic and raptors, for these birders will take you to exotic and faraway lands in search of their feathered friends.
There is close to 1500 species of birds distributed across different habitats and states in India – be it forests, water bodies, mountains, deserts. Corbett alone for instance is home to over 600 species of birds. The Himalayas , the North East and the Western Ghats should be in your travel itinerary if you want to go birding in 2012.
Start with the sanctuaries Thattekadu in Kerala and Bharatpur near Delhi. And when you are in a wildlife park such as Kaziranga or Kabini, opt for a birding tour. Corbett and Pangot, Kutch and Ganeshkudi, Arunachal Pradesh and Nagaland are some of the destinations you could explore in 2012.
My favourite haunts are the lakes.  I was lucky to be blinded by a flock of orange, black and white colours up in the sky as the flamingos flew overhead in Pulicat Lake. Look for the migratory birds that arrive in the lakes in winter flapping their wings. Chilka in Orissa is a recommendation. If you are however, a beginner, start by birding in your own backyard and in the water bodies and lakes around your city.
The call of the wild
All that the brochures keep crying about is tiger tourism. No doubt the tiger is a lure for many travelers heading to the forests and with the numbers dwindling; it is indeed a stroke of luck if you do see even a hide of the majestic creature in your safaris. However there is more to Indian wildlife than just the tigers. Even as you make Corbett, Bandhavgarh, Sundarbans, Ranthambore and Bandipur your wildlife destinations of 2012, do visit some of the bio diversity hotspots in our country.
I would recommend Valparai in the Annaimalai Hills known for several endangered species including the Nilgiri tahr and lion tailed macaque and the tropical rainforest of Agumbe in Karnataka. Gir Forest in Gujarat, Manas in Assam, Daroji in Karnataka,  Periyar in Kerala, Tambdi Surla in Goa, Tal Chappar in Rajasthan are some of the wildlife sanctuaries you can visit to see elephants, leopards, rhinoceros, lions , sloth bears and black bucks – other mammals besides the tiger ! And while you are there, do learn a bit or two about wildlife conservation as you observe the overwhelming range of bio diversities around you.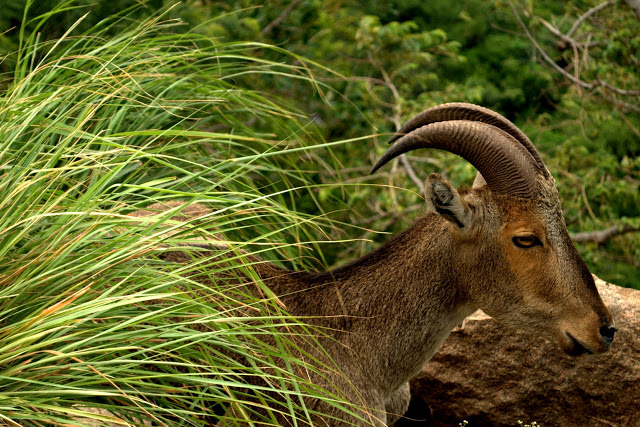 Go green
The gentle rustle of a stream, a distant echo of a waterfall, the scent of a spice plantation, a carpet of colourful wild flowers, the endless expanse of the backwaters , quaint hill stations with a lost charm –  eco tourism  encompasses both wildlife and birding. There are several destinations that are high up in the hills or in the plains that make you a pantheist. The strawberries of Mahabaleshwar, the coffee plantations of Coorg , the carpet of tea in Nilgiris, the shola forests in Kodaikanal, the Kaas Plateau in Maharashtra, the backwaters of Kerala, the house boats in Kashmir, the orchids in Sikkim and Kalimpong – there is a hint of magic everywhere  . Don't just go green this 2012..head out and embrace the world of colours. 
The culture vulture
In a small little village called Pinguli in Sindhudurg lives a puppeteer who tells stories of how his ancestors were spies during the Maratha period. The tribals of Nagaland and Ladakh tell you that dance is their way of life . The Kodavas in Coorg will explain their many rituals in the marriage ceremonies . The Chettiyars at Chettinadu will take you on an architecture tour of their mansions . Learn a bit of Kalari Payatu, the martial art in Kerala . Celebrate 2012 with the local communities in various parts of India – the weavers, the potters, the goldsmiths, the healers, the musicians, the dancers, the folk artists, the painters, the sculptors and many others who were once part of our cultural fabric . Explore their cultures and join in with their festivities . The Mysore and Madikeri Dussera in Karnataka, the Theyyam in Kerala, the Hemis festival in Ladakh, the Sonam Losar in Sikkim are some of the cultural events that you should attend in 2012.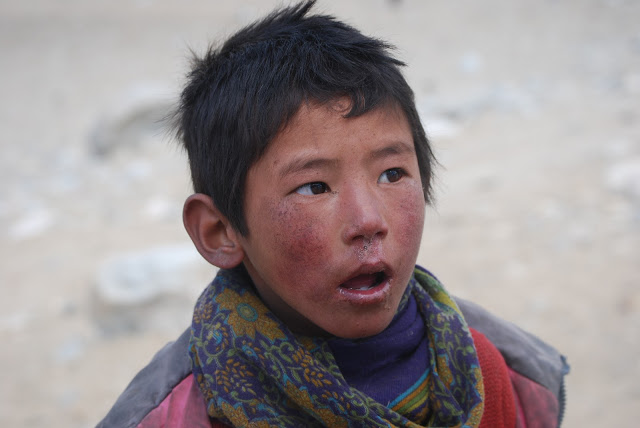 Get festive
2012 is all about celebrations. While waiting at the Mumbai airport to board for Jordan, I met this Israeli who had lovely silver rings adorning her fingers. We got talking and she mentioned that she was just returning from Pushkar and the festival was a must see for most of her compatriots. She also mentioned the Hampi festival and Kumbha Mela in the same breath and added she would soon be visiting India again
We are in a land of festivals, where we celebrate everything – the sun, moon, stars, water, land, animals  – every tourist destination has its own festival. If you like music and dance, visit Mahabalipuram,, Ajanta and Ellora and Khajuraho Dance festivals . The Rann Utsav in Kutch, the Desert Festival in Rajasthan, the sand art festival in Konark, the kite festival in Gujarat, the Nagaland Hornbill festival , the Ladakh festival – your calendar is filled with a festive air in 2012. 
Heritage enthusiast
One of my best trips in 2011 was to the remains of a 3rdcentury BC stupa in the district of Gulbarga in Karnataka called Sannathi. Even as the excavated sculptures are carefully pieced together by historians, they claim that they have unearthed a visual record of Emperor Ashoka . There is heritage in almost every corner in India – behind fields, inside coffee plantations, in dusty towns, high up in the hills, inside the caves . There are close to 20 World Heritage Sites in India and another 15 which have been tentatively selected for recognition that are purely historical sites . 
The Hoysala Dynasty owes its origin to a small town called Angadi where the earliest temple was located inside a coffee plantation. There are over 100 Hoysala temples scattered in the rustic environments of Karnataka . The popular sites may be Great Living Chola temples, the Mahabalipuram group of monuments, the ruins of Vijaynagar in Hampi but I would recommend Orchha and Khajuraho to get a glimpse of erstwhile Bundelkhand, the monasteries of Ladakh , especially Alchi, the Buddhist trail and the ruins of Nalanda, the Ajanta and Ellora caves , Chalukya temples at  Badami and Aihole among many other monuments.
Forts and palaces are scattered all over India. I would suggest the Maratha forts along the coast of Sindhudurg or the colonial forts built by the Europeans on the Coromandel Coast in Tamil Nadu.
Rustic Tourism 
If yellow is your favourite color, then visit the mustard fields in Punjab or the sunflower fields in Karnataka . But rustic tourism is not just about fields and colours. It is the simplicity and the local hospitality of India's rustic villages combined with an experience of local food, arts, heritage, sports and culture and interactions with local communities . Amost every state offers a rustic experience . Kerala lives up to her image of God's own land in her rusticism. The small quaint hamlets high up in the mountains in Himachal and Uttaranchal have a charm of their own. Visit Banavasi in Karnataka or Bastar in Chattisgarh , Luni and Bishnoi hamlets in Rajasthan, villages in Bhuj and Kutch and hamlets down south along the Tamraparani river in Tamil Nadu. Tribal tourism in the North East, especially in Nagaland is slowly developing and it will be an enriching experience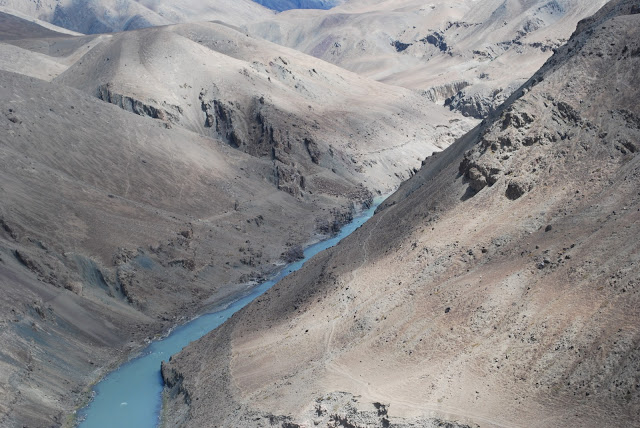 High up in the hills
For a lot of us travelers, mountains conjure up images of the endless massive range of the Himalayas which is a destination by itself. Be it hill stations or peaks, the mountains lure you either for a relaxed tour or for a trek. Starting from Kashmir and Ladakh in the North to Sikkim and Arunachal Pradesh in the North east, you need to acclimatize to heights before you start your Himalayan Odyssey. Leh, Zanskar, Tawang, Sela Pass, Pelling, Yuksom,, Kufri, Auli, Dharamshala are your picks for 2012 in the Himalayas.  Ladakh, the land of high passes offers you literally breathtaking views 
If I had another mountain range to pick besides the Himalayas, I would close my eyes and suggest the 1600 kms stretch of Western Ghats, one of the world's richest bio diversity hot spots.. Towns and hill stations here are perched high up in the hills, straddling between the coasts and forests and are home to some endemic flora and fauna. Panchgani, Matheran, Kudremukh, BR Hills, Top Slip, Munnar, Kodaikanal, are some of the destinations you can explore here. My favourite in the South is however the Nilgiris . If you look beyond Ooty , there are many quaint hill stations with a colonial flavour, virgin shola forests that lure you.
Scaling new peaks
A lot of us love to see the mountains by road. While we choose the comfort of a four wheel drive, the strong and the brave hearts prefer to trek. There is nothing like carrying a backpack, looking at an open sky from your sleeping bag and living right in the open. Almost every region in The Himalayas can be straddled upon by foot – from Ladakh to Sikkim, from Himachal to Uttaranchal.
The Valley of Flowers, the Nanda Devi Trek, glacier treks in Ladakh, treks in Lahaul and Spiti valley, the Zanskar trek, Roopkund Trek  and if you would like to push yourself, attempt the trek to base camp of the Everest. Monsoon treks in Western Ghats along the coastline or deep in the forests, Desert treks in Jaisalmaer are some of them you can try this year. In Karnataka scale the peaks of  Kumara Parvata, the rolling hills of Kudremukh and watch the misty sunsets at Kodachadri .
A dash of adventure
If travel means a rush of adrenalin, then let go of the conventional travel routes and give in to your adventurous spirit. Besides camping, there are several expeditions that take you across glaciers and frozen lakes in mountains and hills in the Himalayas. River rafting in Rishikesh and Ladakh, scuba diving in Netrani island , a hot air balloon ride in Rajasthan, , skiing in Auli are some experiences that you must try. And if you are a mountain biker , a rock climber or you like rappelling,  sky diving , bungee jumping, adventure terrains are awaiting you.
On the sea shore  
Life is a beach for every tourist , traveller, backpacker, photographer . A dream destination , you can just watch the sea flow and ebb endlessly or get into high energy water sports . If beaches in Goa are known for their wild parties, the beaches in neighbouring Gokarna, Karwar and Sindhudurg are virgin and quiet.  Some of them like Bekal Fort lend a touch of heritage as well. If you like a bit of wildlife, then the beaches of Orissa such as Gahirmatha and Rushikulya are nesting grounds for the endangered olive ridley turtles.Nothing like a visit to the exotic shores of the islands- Andaman and Nicobar  and Lakshwadeep to rejuvenate yourselves .
Faith can move mountains.
Whether you are on a pilgrimage or you would like to fulfil a vow, then the list of temples, churches, mosques, dargahs, monasteries, gurudwaras and several other shrines are never ending. In a country where we have more deities than communities, where religious festivals are part of our cultural fabric, where many religious shrines are secular, historic and become tourist destinations, you can never create a wishlist for faith. There is mysticism everywhere . From Vaishnav Devi to Char Dham, from Tirupathi to Singeri, from Annai Velankani to Ajmer Dargah, Golden Temple in Amritsar to Dharamshala monastery, from Akshar Dham to Madurai Meenakshi temple,  the list is endless. As for me, I want to visit Kolkatta during Durga Puja.
A new year dawns and the roads open to endless possibilities. If you are a vagabond like me addicted to me, then just pack your bags and follow the road. You never know where it will take you and that for me is the romance of travel. The journey is the destination.I leave you in 2011 with the words of this learned writer , Robert Louis Stevenson "For my part, I travel not to go anywhere, but to go. I travel for travel's sake. The great affair is to move."