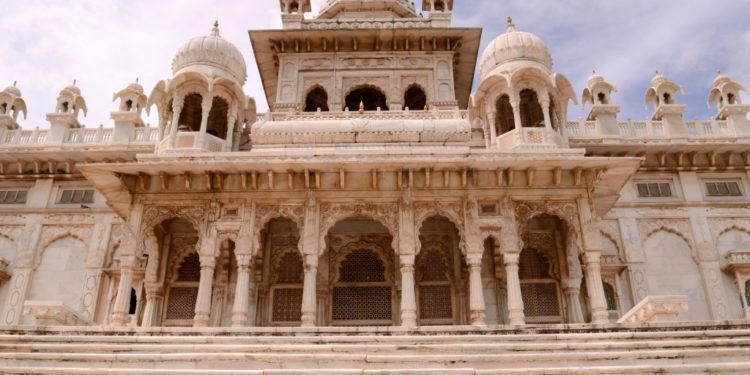 A marvel in white – Jaswant Thada stands amidst cenotaphs in Jodhpur. A memorial built for King Jaswant 11 by his son,  Sardar Singh in the 19th century, Jaswant Thada, stands silently shrouded by trees and surrounded by gardens. We drove a little distance from the  Mehrangarh, crossed a placid lake in the rocky environs to see this monument.
There are a few tombs scattered around, but the monument is bereft of locals and tourists. A pair of lovers disappear into the bushes while a couple of foreigners pose against the white dome .
I sit quietly and take in the landscape surrounding it.
To see more glorious skies in the world, visit Skywatch