Journeys and Jottings – Happy New Year folks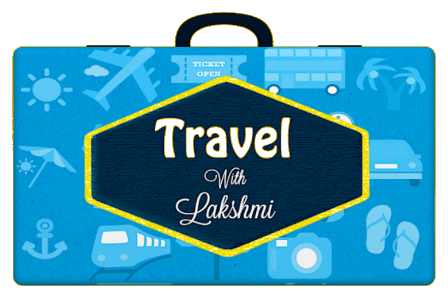 Happy New Year people and welcome to the first post of 2017  – Journeys and Jottings.
As I write this post, I am reminded of my last sunset of 2016. I was in Mount Abu in Rajasthan on an assignment and was stuck in a traffic jam. The entire tourist population was on the way to Sunset Point and cars were lined up in the little lane leading to the view. We decided to take a detour and I eventually walked up to another view point, only to realize that the rest of the world had already reached there first. Some were standing, jostling each other for space while others were perched on rocks. I looked around myself and was irritated. There were the great Indian family with grandparents, uncles, aunts, cousins and kids in tow, all excited and wearing their emotions on their sleeve.
One family graciously gave me some space to see the sunset but my joy was shortlived. Standing next to me was another family giving me a running commentary of the sun's last journey. "Abhi dekho, wa dubh jayega, abhi yahan dekho, sirf ek line dikh raha hai, abhi jao, jaldi jayega..sirf do minute hai..( Look here, its going to set, look there now, you can just see a line, come fast,  just two more minutes…) I was irritated. It was one of the most pristine moments and the last thing I wanted was to have a loud crowd around me ,narrating a minute to minute commentary on the sun's last journey.
And that is when I looked around myself . I saw old grandparents who had actually struggled to walk up here. I offered my place to an elderly man but he politely nodded a no. A grandmother reluctantly placed her hands out in the open and her son took a photograph, as if she was holding on to the sunset. The glow on her face was not because of the evening rays of the sun. At that moment, my anger melted away and I found myself amused and yet sensitised to the grand Indian family on a holiday. I remembered my own family holidays as a kid. And I did wish that my parents were here to see the sunset with me. While I was brought up not to shout or scream or disturb the sensitivities of the other holidayers, others are obviously not like me. And yet, all that they were doing was to enjoy some family time.
As travellers, we pride ourselves, flaunt a holier than thou attitude, remain judgemental  and pour scorn at tourists. Although I dont definitely justify the yelling and screaming, I wonder if we have lost out on the innocence and the simple joys of travel.
At that moment, I made my first new year resolution, even though the year had not been born. To bring back simplicity and spontaneity into my life, not just in travel. I dont want to burden myself with layers of emotional baggage and just want to experience the warmth of relationships and friendships as they come and go. The important thing is to just let go, be carefree, live in the moment and just breathe. Travel, I believe is a way of life, probably a metaphor for life and these resolutions work for me in every form of journey.
Enough of philosophy for the beginning of a year..lets get some work done !