Kandya temple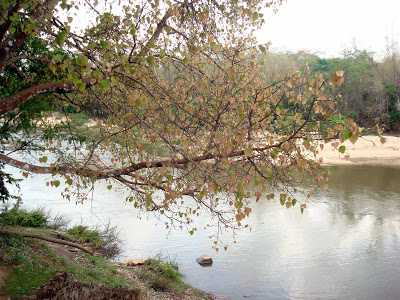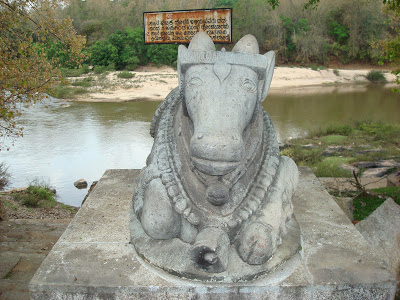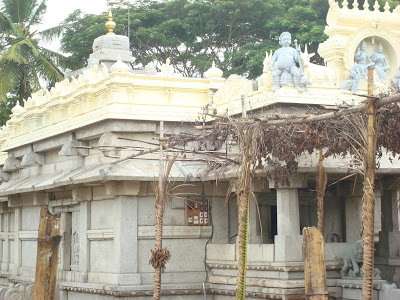 If the river Tunga flows peacefully, can the river Bhadra be far behind ..A couple of hours from Sringeri is Chikmagalur and as one climbs the western ghats across the hairpin bends, dense forests and coffee plantations , you come across an ancient temple called the Kandya temple, where the Bhadra flows quietly behind..The two rivers join to form the Tunga Bhadra which flows down the ruins of Vijayanagar empire in Hampi.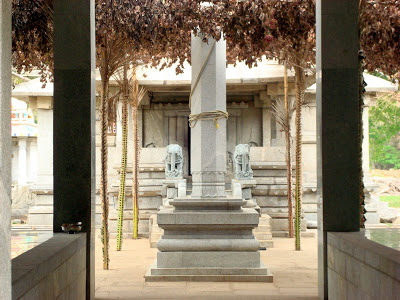 I had been to this temple as a child when we had visited Sringeri and I remember seeing the rivers Tunga and Bhadra for the first time.This is my second visit to this temple.I was must admit that I have not done any research on this temple.The story of Markandeya who defies death and the Lord of death, Yama by praying to Lord Shiva is immortalised here , hence the name Kandya temple.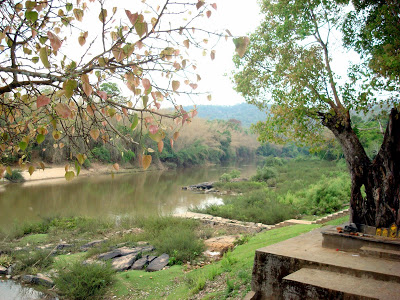 The story goes that Markandeya's parents had prayed to Lord Shiva for a son. Lord Shiva gave them an option – either an intelligent compassionate son who will die at 16 years or a stupid indifferent son who will live a long life . The parents opted for the former and when Markandeya became 16 years old, Yama with his noose landed to claim his life. Markandeya requested a few minutes to pray to Shiva, but death waits for none. As Yama flung the noose over Markandeya's neck, the boy clung on to the Linga praying to the Lord. As the noose tightened, it is said that Lord Shiva emerged out of the Linga and gave Markandeya his life back saying that he will live and forever be 16 years of age..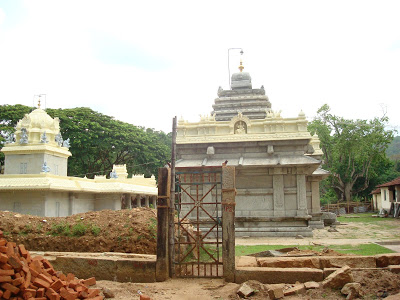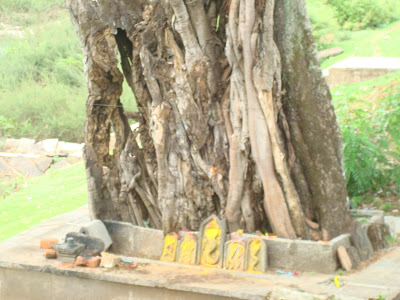 It is said to be a very ancient temple and not much literature is available here. The temple was under renovation when we went there..and yet, not a soul around. I do not know which dynasty built this temple, but note the image of the fish on the wall. It probably indicates the direction to find the the river which is the only witness to the history of this temple. Calm and placid, it flows as history and mythology weave a tale..