Sringeri-Vidyashankara Temple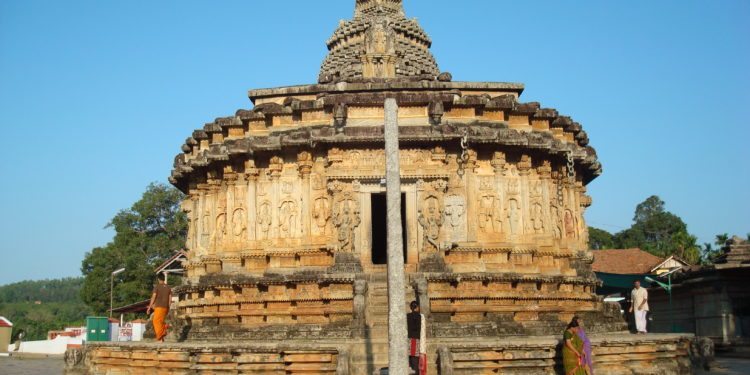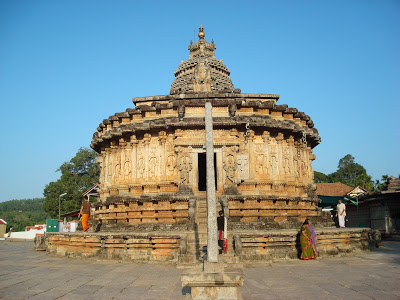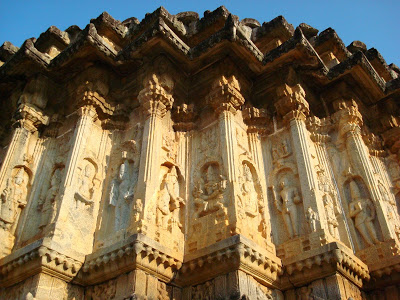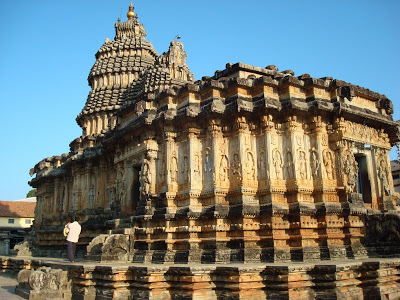 The Vidyashankara Temple built in the 14th century (1338)is dedicated to Lord Shiva . The temple stands almost at the entrance to the River Tunga and is an architectural marvel. A fusion of Hoysala, Chalukya, Vijaynagar and Dravidian styles, this temple was built by the pontiff, Sri Bharati Krishna Tirtha Acharya, as a tribute to his Guru, the 10th Acharya, Sri Vidyatirtha during the reign of the brothers ,Harihara and Bukka, the founders of the Vijaynagar empire. His brother and succeeding Acharya Sri Vidyaranya was the Guru of the Vijaynagar Empire, founded in 1336 which had its capital in Hampi.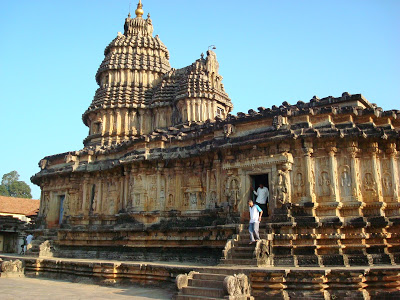 The temple has twelve pillars adorned with sculptures and they represent the twelve zodiac signs and it is said that they are placed in such a way that the rays of the sun fall on each of them in the order of the calender or the twelve solar months.One cannot miss the stone rings that hang in the shrine which is seen in most monuments built during the Vijaynagar period. The sculptures on the ceilings, walls and even the floor are all depictions of the various puranas . Another temple is said to be buried beneath this temple and there is a story around it .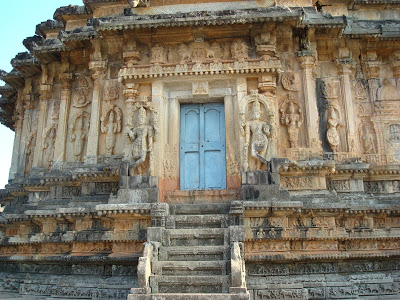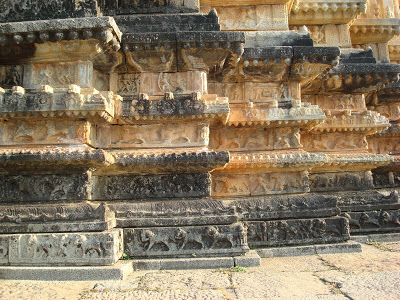 Sri Vidyatirtha was the reigning Acharya in the 13th century when two brothers from Ekasilanagaram or today's Warangal came to meet him. While the younger brother renamed as Sri Bharati Krishna Tirtha stayed with him, the older, Sri Vidyaranya travelled to spread the doctrines .Sri Vidyatirtha wanted to meditate and he explained to Sri Bharati Krishna Tirtha that his body would assume the shape of Chaturmurti Vidyeshwara after twelve years of yoga.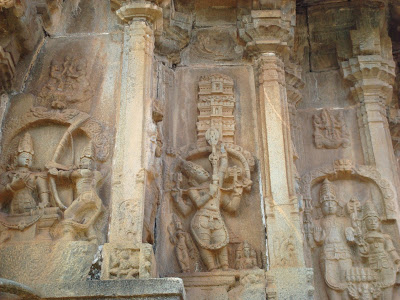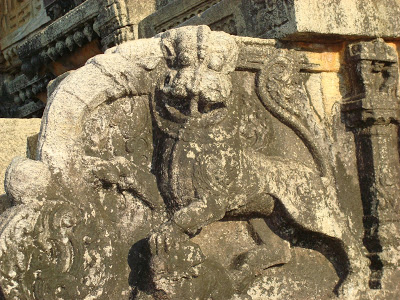 An underground chamber was excavated near the bank of the river Tunga and the pontiff went into meditation with the instruction that no one should open the door for twelve years .After three years, when Sri Bharati Krishna Tirtha was away, the attendants out of curiosity opened the chamber only to see that the body was no longer there, but there was a linga in its place . Sri Bharati Krishna Tirtha was upset over the incident , but he received a message from his Guru to build a temple there and call it the Vidyashankara temple .Sri Bharati Krishna Tirtha succeeded Sri Vidyatirtha as the next Acharya and he was followed by his brother, Sri Vidyaranya.