Low cost airlines in India – Boon to Tourism ?
A few years ago, I was very much a part of the corporate world and my media job required me to travel almost every month. And although I used to fly Jet or Kingfisher on work , the obvious choice when it came to travel for pleasure used to be the low cost airlines.
When Air Deccan launched in India almost a decade ago, the tag line was "Simplifly" . They were the first of the domestic airlines to make it possible for almost everyone to fly. I used to fly very often to remote destinations and Air Deccan used to be my preferred airline ; not just because of the prices but they had the best network, flying to small towns as well. In a way, the airline brought in more travelers to these small towns and developed tourism to some extent here.
However, with Kingfisher taking over Air Deccan and Jet buying Sahara, the era for low cost airlines seemed to be over. I was for one, a great fan of Air Deccan. Even with all the delays, they made it possible for loads of travelers to take to the skies.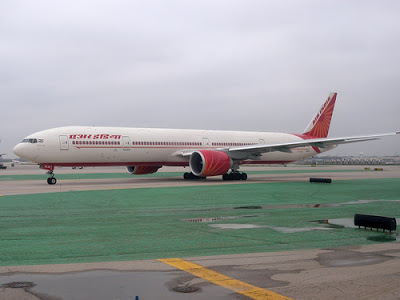 Pic Credit – Cliff, Flickr.com
Of late Indigo , Go and Spice Jet have however taken over from the realms of Air Deccan and Sahara.Although the latter is part of the Jet family, I still prefer flying Indigo as am assured of the most basic quality – on time performance. Frills and food on board have never been something I cared for as long as the flight takes off on time and lands on time and there is no turbulence when I fly.
Nowadays I prefer flying the national carrier .I flew Air India for the first time in the domestic sector – from Bangalore to Delhi last month and was amazed at the service and punctuality. I have also flown Indian Airlines several times and their price range is rather moderate and they are pretty much on time too. With Kingfisher flights being grounded, travellers prefer reliable low cost airlines which are sure to take them to their destinations.
I am planning Goa next and am checking Make My Trip to see some competitive pricing and looks like I am already late. The prices have gone up but a few surprises in store. Go Air offers a non stop flight and it is the cheapest , but surprisingly Air India is offering very low prices as well, although it comes with a couple of halts. But then, it is the new years eve and what am I doing here, writing this post when I should be booking the tickets !