Passion alone cannot fund your bucket list experiences.
My calendar year begins with two things – a bucket list and a budget. A list of destinations that I wish to explore and a budget that will help me convert this wish list to reality. However, certain journeys are beyond the purview of a travel calendar. They are milestones in themselves – goals that I would like to achieve in my journey as a traveller. Going on these travels is not as simple as it sounds and needs proper planning in terms of fitness, timing, equipment and of course, money. Here are my five bucket list destinations and how I am planning to make them a reality.
Machu Picchu
It's been two decades since I went to South America with my paternal grandfather. It was a study tour related to coffee. It was a whirlwind trip to Brazil, San Salvador, Costa Rica and I was transiting through Peru airport. I had read about the Incas since childhood and it has been a dream to visit Machu Picchu. However, I was then content to bring home a few souvenirs – a couple of masks of Inca Gods and a bracelet with the figurines. While I still have the souvenirs with me, Machu Picchu has eluded me for the last two decades. It is time to make that trip and make this bucket list destinations a reality.
Northern Lights
When I was a child, my maternal grandfather bought me a view master which I instantly fell in love with. It gave a slide show of beautiful destinations and one of them was Norway. That is when I learnt about Northern Lights and the land of the midnight sun. I have been dreaming ever since about them and visiting Scandinavia to see the gorgeous Northern Lights. Moreover, it's not just about Norway – Moreover, it's not just about Norway – I would love to head to Iceland, perhaps even take a Katla ice cave tour, Lapland, Finland to get a glimpse of the ethereal show by nature. .Hopefully, this is one of the bucket list vacations which will soon be a reality.
Trans Siberian Railway
My husband and I have been dreaming about this fascinating train journey for a long time. Train journeys have been on my radar for a while and this has been a rather ambitious dream. A dream of exploring Russia to the Far East by train. I would love even to do a part of it or customise it a bit, but first I wish to get that on my travel calendar soon. This is one of the bucket list destinations that is definitely on my agenda.
Alaska Cruise
Heading to Alaska is high on my bucket list vacations list and it's my dream to explore the destination on a cruise. We almost came close to fulfilling it a few years ago but had to cancel the same for some personal reasons. However, it is still very much up there and I know that we will be cruising out there soon.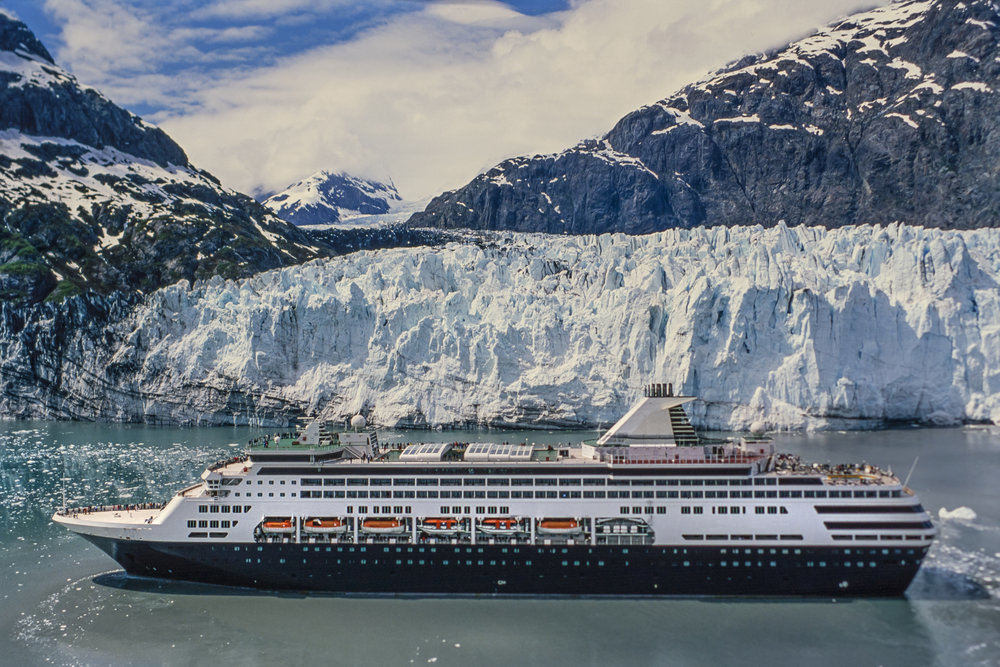 Rainforests of Borneo
The rugged rainforests of Borneo are spread between Malaysia, Brunei and Indonesia. I would like to be greedy and say that I want to head to all three countries. However, I will be grateful if I can visit even one of them – perhaps Sabah and Sarawak in Malaysia. They also have a bird festival. This is one of my bucket list destinations that I have been planning for ages and I even came close to travelling there, but then plans changed. Hope this is one of the bucket list vacations which will soon happen.
While there are several other destinations on my wish list, these five are at the top. I am hoping to experience them at the earliest. However, like I said it needs a lot of planning – especially financial planning. Looking for cheap flights, budget travel tips and depending on just savings is not enough, especially when freelancers like me hardly have any regular income. Therefore, it is crucial for me to plan my investments carefully so that I can get more value for money. That's why I prefer ICICI Pru Signature, a ULIP plan from ICICI Prudential Life Insurance. The plan with its unique benefits give me more value for my money and also provides security to my family with a life cover so that I can travel to my dream destinations without any worries.
The plan adds back 5% of the annual premium amount as value benefit to my investments in the second and sixth year of the policy. Also, as a loyalty reward, it contributes to my wealth by allocating additional units to my policy at the end of every 5th year (starting from the 10th year of my policy term) till the end of the policy. That's not it. The plan will also return my premium allocation charges to my investments at the end of the 10th policy year. The same amount will be added back to my investments at the end of every 5th policy year thereafter. These benefits help me maximise the money I generate for my dream travel destinations.
Lastly, the plan gives me the flexibility to choose where I should invest my money and also offers unlimited free switches from one fund to another. This means, I can adapt my financial planning and get the most out of it as per the changing market conditions.
With such a smart plan, I can be confident that my dream destinations are not far away.