On the beaches of Penang in Malaysia
My first visit to Penang was almost 20 years ago, when I was an over-awed teenager, looking at the international shores with wide open eyes. After the heritage tour of George Town was over, I went to the beach and it was the first time that I explored water sports. One of my favourites then was the water scooter – a novelty at that time. I did not know swimming, but that did not deter me from heading out into the sea. I took the instructor along with me and we went visiting some lesser known fishing hamlets and he took me on a journey into an unexplored Malaysia. It was probably one of my first ever experiences of solo travel and I returned to see some worried faces on the beach, looking for me. Although the memory is pretty hazy, one of the first things that struck me is how safe Malaysia is as a destination. The instructor told me that I rode the scooter on a reckless speed, but he was around to ensure that I returned safe and sound. Many trips have been made in the last twenty years, but the first trip is always special .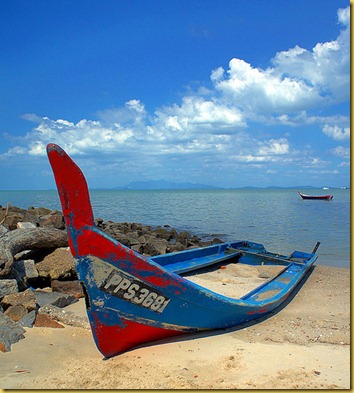 Penang today offers several water sports activities for the adventurous traveller. There is snorkelling, parasailing among other activities and if you would like to chill and relax, then you must visit a fish spa. The sandy beaches are idyllic spots to just walk around or to soak in the atmosphere as some of the hamlets are less touristy and absolutely quiet. Amongst the beaches, visit Tanjung Bungah, Batu Ferringhi and Teluk Bahang.