Five reasons to visit Mahabaleshwar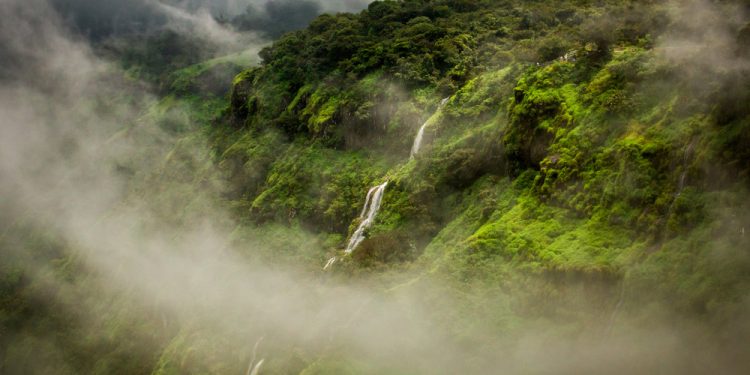 As a traveller, hill stations and forests are eternal favourites during all seasons . And the Western Ghats, one of the UNESCO World Heritage Sites  has many of these pristine destinations tucked away in its fold. Traversing across the Western coast, the mountains wrap Kerala, Karnataka, Maharashtra, Goa and even parts of Tamil Nadu and Gujarat in its fold covering 56,825 sq feet. Apparently 17, 340 sq feet of the mountains are spread in Maharashtra alone. Mahabaleshwar is one of the picturesque destinations that is tucked away in the Western Ghats. It was once the summer capital of the British and even today it retains its colonial touch. Perched on the Sahyadris , the local name for the Western Ghats, the hill station located in Satara district of Maharashtra lures many a tourist . Monsoon is one of the best times to visit Mahabaleshwar. Here are five reasons why you must go to Mahabaleshwar now and head to some of the best places to see in Mahabaleshwar
Strawberries and cherries
There is a romance around strawberries . Along with mulberry, gooseberry and raspberry, over 85 % of the country's produce comes from Mahabaleshwar and Panchgani. These fruits were brought here by the British from Australia and the locals have adopted the practises of cultivating here. Agro tourism is one of the main reasons why tourists flock to Mahabaleshwar. If you are planning to pluck strawberries, then look for several Mahabaleshwar hotels which will facilitate it for you or you can stay in one of the farms as well
Old Mahabaleswar
Mahabaleshwar includes three villages – Old Mahabaleswar, Malcolm Peth and Shindola Village . However most of the tourist spots are in Old Mahabaleswar which is a Kshetra. The source of the River Krishna is believed to come from the mouth of a cow carved in the old temple here. Four other rivers flow out of the spout which include Koyna, Venna, Savitri and Gayatri. The Panchganga Temple beckons both locals  and tourists as devotees throng to get a darshan of the river
Kate's Point and View points galore
Every hill station has plenty of view points atop hills that give you fantastic views. There is 3 Monkey Point, Arthur Point, Elephant Point, Wilson Point besides Kate 's Point with two reservoirs – Balakwadi and Dhom, which are some of the best places to see in Mahabaleshwar.  The Elephant Point located near Kate's Point is also called Needle's Point as it's a natural rock formation that has a thin hole in between. Some say it also looks like an elephant's trunk and hence the name.
Pratapgad
About 25 kms from Mahabaleshwar is the Pratapgad Fort , located 3450 feet above sea level built in the 17th century. Built under the directive of by Chatrapati Shivaji, the Battle of Pratapgad was fought here between Shivaji and Afzal Khan where the Marathas defeated their foes. The fort has seen many battles and has lived to tell a tale. It is definitely one of the best places to see in Mahabaleshwar.
Venna Lake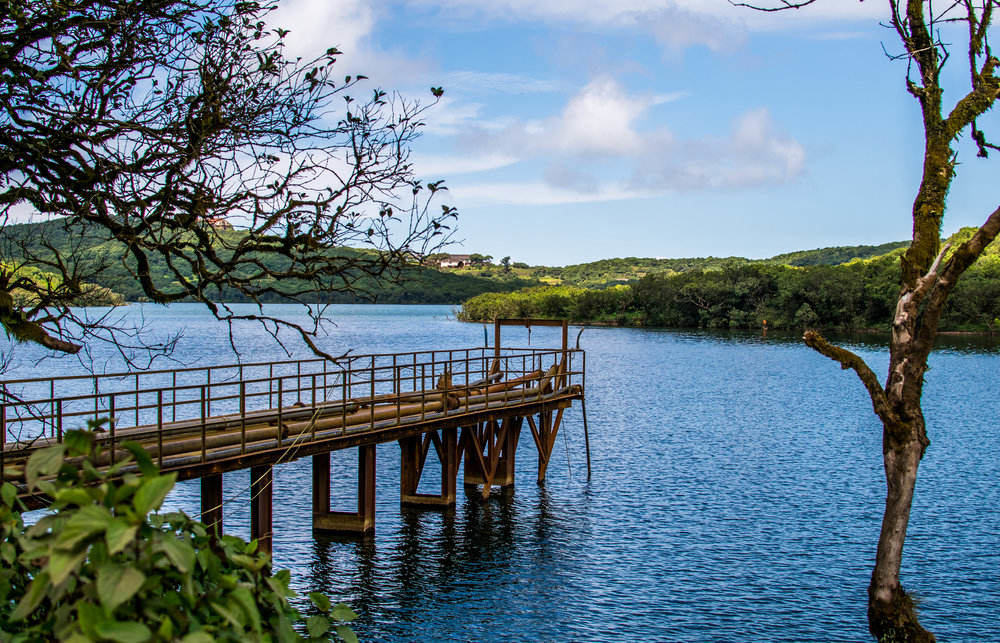 Every hill station has its own lake and Mahabaleshwar is not an exception. Be it for boating and picnics or just to explore the beauty of the lake, this is one of the must see places in Mahabaleshwar. The waters of the Lingamala Waterfalls located close by overflows into the lake. You can plan a half a day trip to the waterfalls and feel its force during the monsoons.
Have you been to Mahabaleshwar ? What are the best places to see in Mahabaleshwar ?