"This is the oldest passenger lift in the city," says a tiny message, glittering in golden lettering as I walk into the elevator at Hotel Clarks Amer in Jaipur. I am staying in the oldest five- star hotel in the Pink City and am lost in the understated grandeur and the royal touch as I enter the Presidential Suite. The first among several luxury hotels in Jaipur, Hotel Clarks Amer is a landmark by itself in the city.
Sipping a cup of hot ginger tea, I look out of the window to see the Hawa Mahal peeping out amidst the verdant greenery. The peacocks, hiding somewhere in the shrubbery call, perhaps sending out a message that it might rain. A parakeet comes calling by my window.
Jaipur with its colours and flavours might have evolved over the last fifty years into a contemporary city, but the heart of the city lies in its arts and crafts, its heritage forts and palaces, the myths and legends. And I realize that the story of Clarks Amer, one of the oldest luxury hotels in Jaipur is no different. Evolved into a modern and contemporary hotel, it still retains its heritage and regal touch and has an old-world charm. No wonder the movie, A Passage to India, based on the book written by EM Forster was filmed here.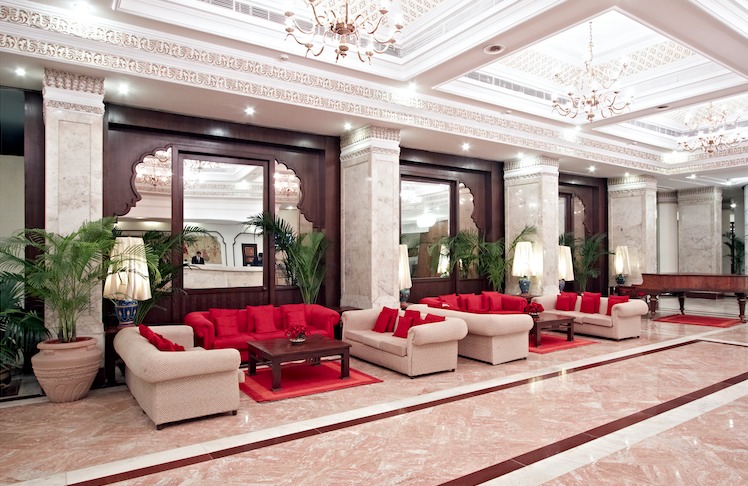 It was barely a few minutes ago when I had landed in the Rajasthani capital and the sun was a bit merciful in the early hours of the day.  I was met by a staff at the airport who immediately handed me a key and said that I was already checked in. Now, this I realized is a new level of pampering. Clarks Amer , one of the oldest five star hotels in Jaipur even has an exclusive counter at the airport.
Hotels to me are not just cluster of rooms and restaurants but a storehouse of stories, with its own unique personality.  Every little piece of decor tells a tale. A mural created by sixteen artists and participated by "three elephants "adorns the walls to support Help in Suffering, a NGO to support captive elephants. The hotel still retains its art décor look and supports several festivals and events and hosts the annual star studded Jaipur Lit Fest. A pioneer in promoting the evolving culture of the city, it was the hub for arts and crafts and musical events besides being the oldest among the luxury hotels in Jaipur.
There is a treasure house of tales at Hotel Clarks Amer. . Jaipur might have been a desert over five decades ago when the property was built, but right now I feel like I am nestled in an oasis of green. I may be in the land of palaces but the façade of the hotel stands tall like a skyscraper. It is little wonder that it has been the tallest building around. I hear little pieces of nostalgia around me – there was a time they had to hire men from the streets like rickshaw pullers and groom them and teach them to use forks and knives. To listen to more such stories and my experiences on Jaipur, tune into Travel With Lakshmi, my podcast on Storytel which can be downloaded on to your phone.
The skies are blue and the cotton candy clouds float around. In the city of pink, the dominating colour here is however green. The garden in front is referred to as Semal Bagh and the lawns came up when the city was reeling under floods in the 1980s. Walking around I also discovered a little hidden path of green which is the nature walk. Birds give me company as I stroll around. There are vegetable and herbal gardens and the ingredients for the restaurants are sourced fresh from here.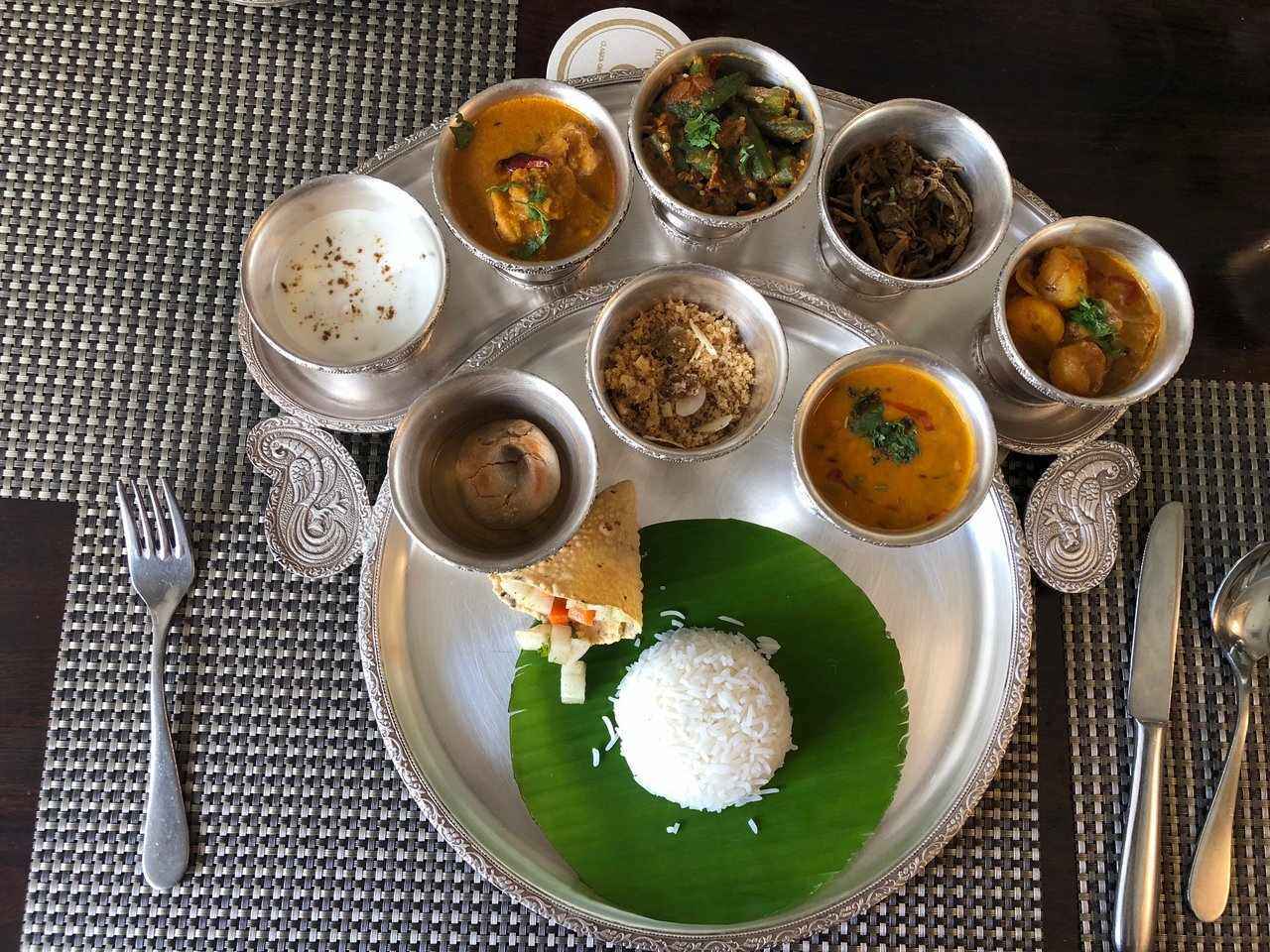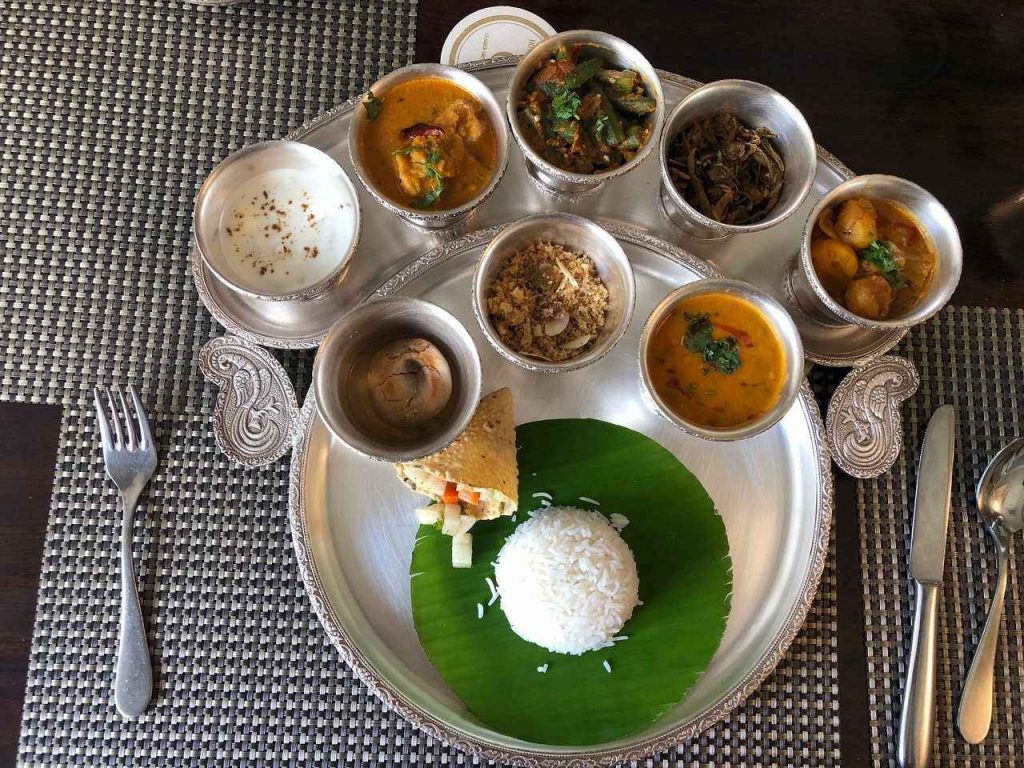 I spend the afternoon relaxing in the property, beating the heat . Spas and swimming pools beckon me. The hotel , one of the best among luxury hotels in Jaipur is a F&B destination by itself. Every restaurant and bar here caters to your taste buds, be it local Rajasthani or the exotic Far Eastern or the contemporary Western. From sumptuous Rajasthani thalis to tasty thin crust pizzas, from a variety of local Indian sweets to desserts, every dish here is an ode to deliciousness.
I binge at Dhola Maru, which served exclusive Indian and Rajasthani cuisine but my favourites are the lively 24 hour café, Zolocrust and Ta Blu, an open air café with a local flavour in its décor which is open until the wee hours of the morning. There is also Durbar, another traditional restaurant which serves multi cuisine, but if you are looking for something exotic then head to SORA, an open air roof top bar and restaurant.
Later in the day, I head to the Pink City with Sharmaji, my guide and Pushpendra, a young hospitality executive for company. This is not my first trip to Jaipur, having been here for over four times. As we drove past the Old Gates and whizzed past Hawa Mahal, Jantar Mantar, City Palace and my favourite Bapu Bazaar, Sharmaji launched into an entire narrative of Jaipur which was founded by Jai Singh 11 in the 18th century.According to Sharmaji it is not really pink but  a terracotta shade that stands for hospitality . Maharaja, Sawai Ram Singh wanted to impress Prince Albert when he visited India in the 19th century and decided to paint the city pink. He even built a massive concert hall in the city, which still goes by the name of Albert Hall.
We stop for some masala chai at Sharmaji's favourite haunt where we start discussing  ghost stories in Rajasthan. Sharmaji narrates how he and his sister were once stalked by a sadhu when they were kids , who he thought may have been into black magic. Pushpendra narrates an incident where he felt that he and his family were once followed by a spirit in Nahargarh Fort near the restaurant and that he could feel its presence inside the car till he reached Jal Mahal. We decide to explore the forts and check if we are spooked as well.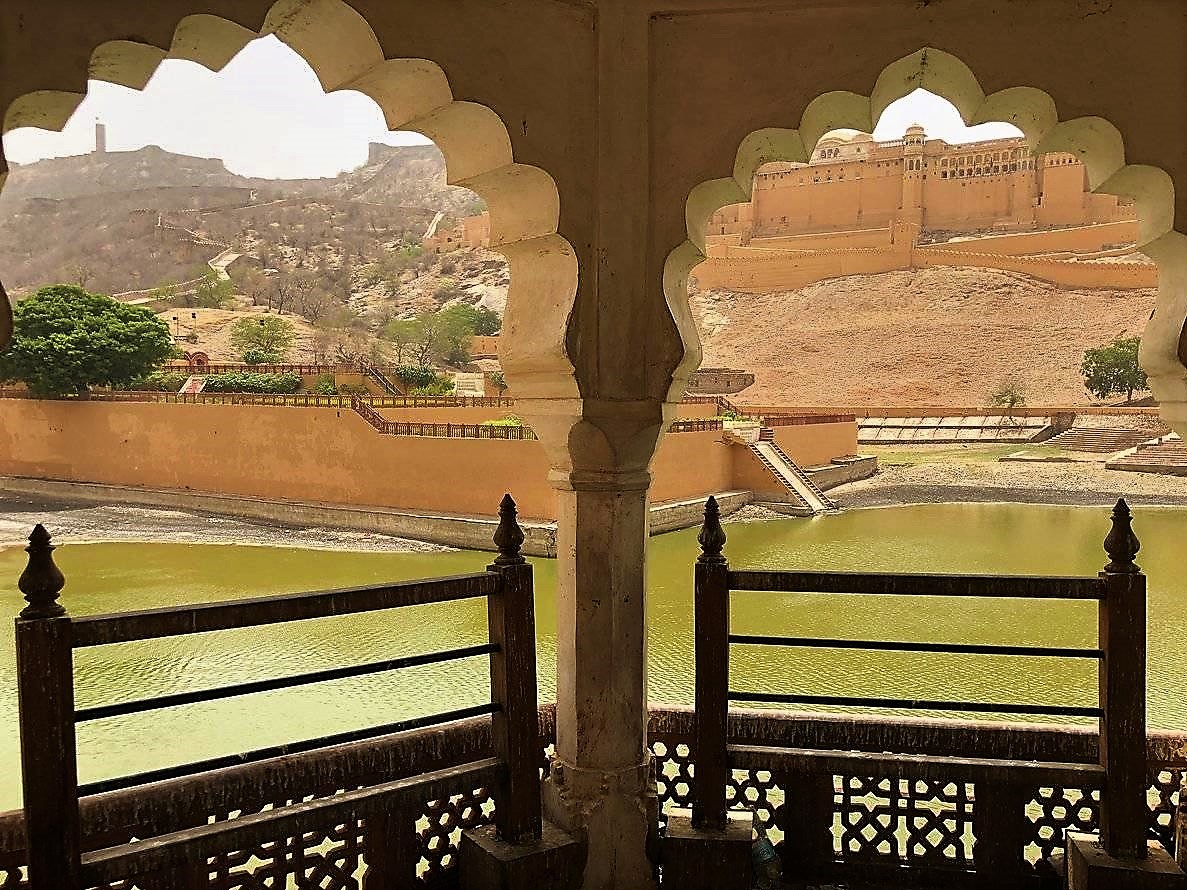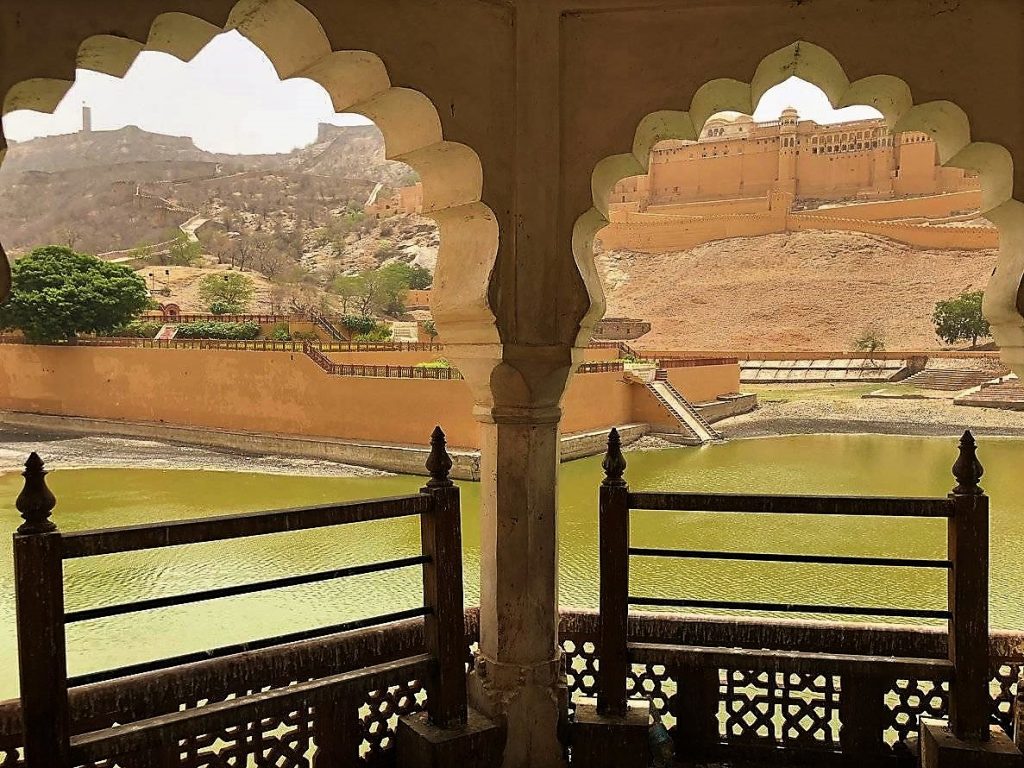 Driving past the 300 year old Jal Mahal or the Water Palace built by Maharaja Jai Singh 11. we can see almost half of it submerged in the artificial Man Sagar Lake.  We stop by at old Amer or Amber village, the erstwhile capital where old temples and step wells greet us. The sun is now beating down on us but that does not deter me from heading to Panna Meena Stepwell.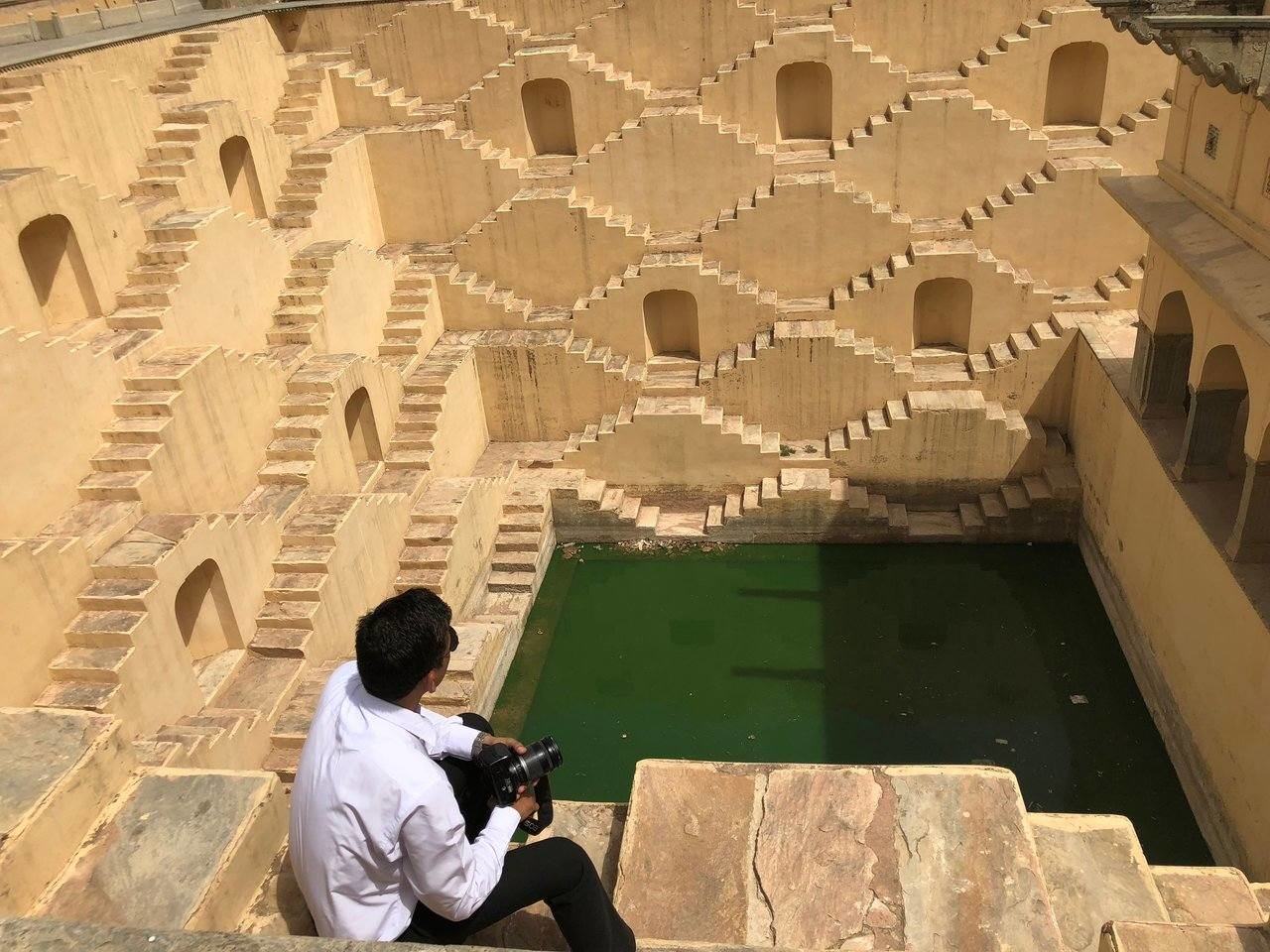 Soon we are at the grand majestic fort, where the focus is the Sheesh Mahal or the Palace of Mirrors. There is a sea of humanity here despite the heat as we walk around.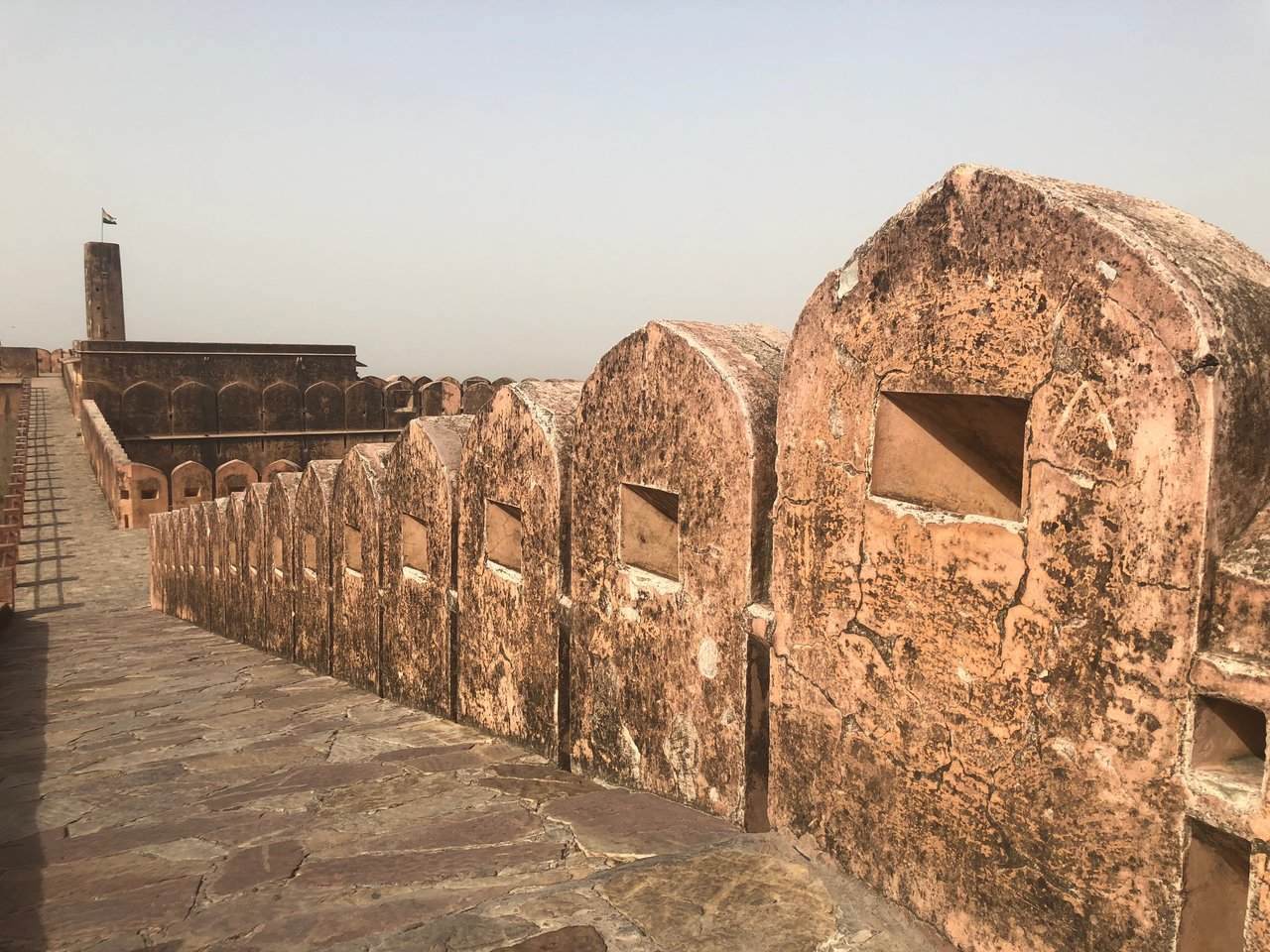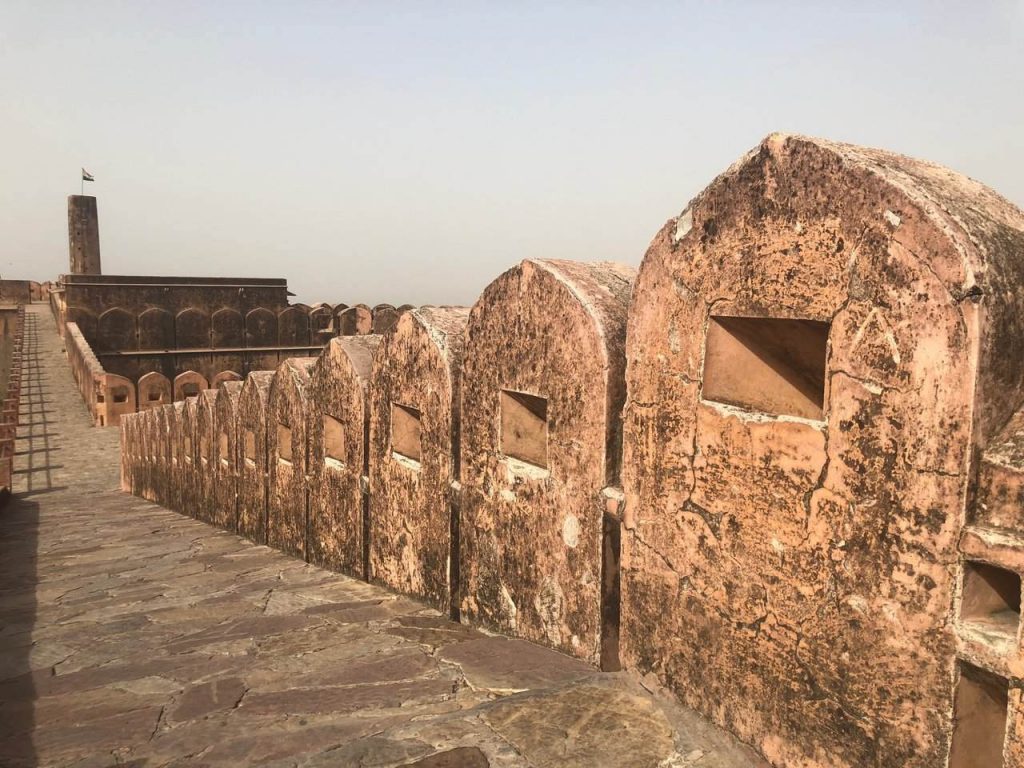 I head next to Jaigarh where the largest canon stands. Finally we are at Nahargarh where I head to see if the spirit follows me as well. Instead I only see a simple puppet show where Michael Jackson and Shakeela performs for us and a dry stepwell where Rang De Basanti was shot.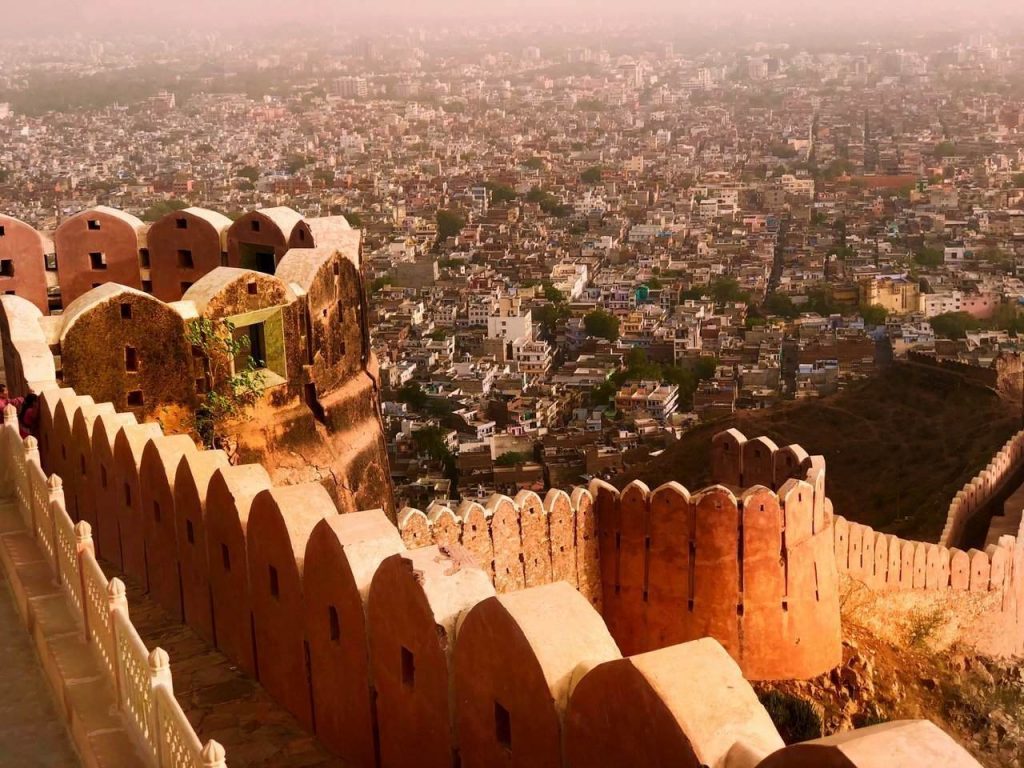 But my quest for haunted spirits take me to Bhangarh Fort the next day which is believed to be the most haunted fort in India. It takes us two hours by road to take there only to realize that we are the only ones wandering around the fort and palace in broad daylight.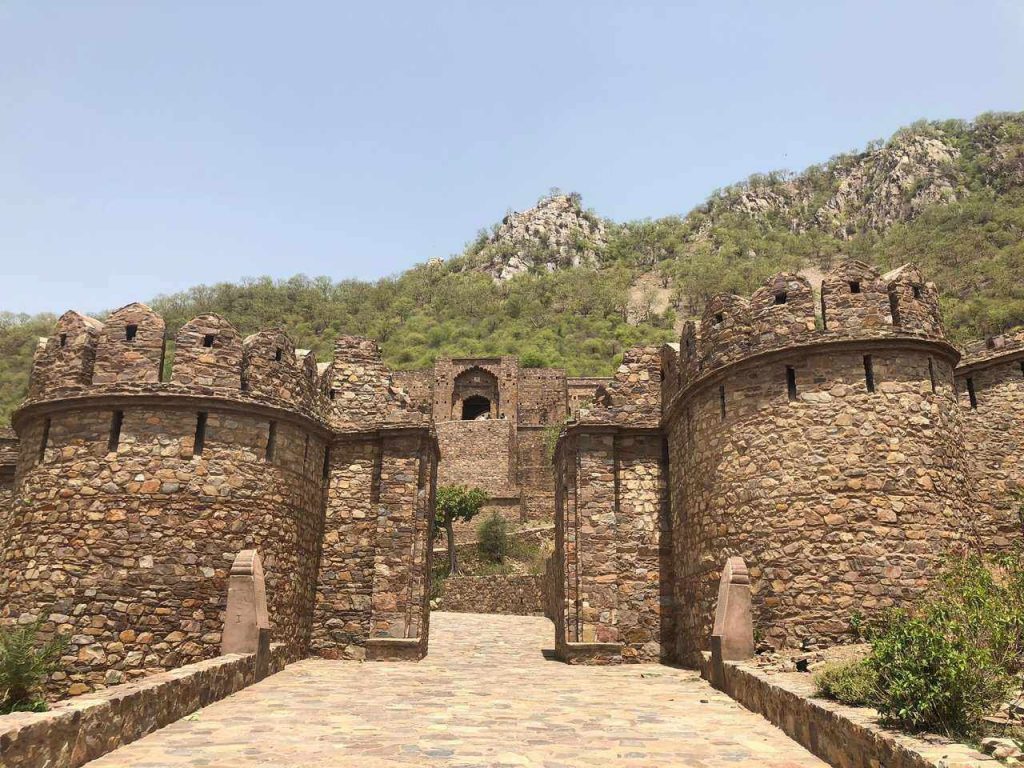 A guide tells me the story of a black magician who lured the queen by sorcery and was eventually killed by her. But he cursed the town and it had become abandoned. According to the guide spirits wander around here after sunset and have their own "conference." Some tourists slowly troop in as we head back, only to discover the Chand Baori at Abhaneri through serendipity. I have not seem anything grander than this ..spectacle. According to the guide, it was more than just a stepwell filled with palaces. To him it is an underground temple where the deity was water, as it was the most sacred element in this parched land.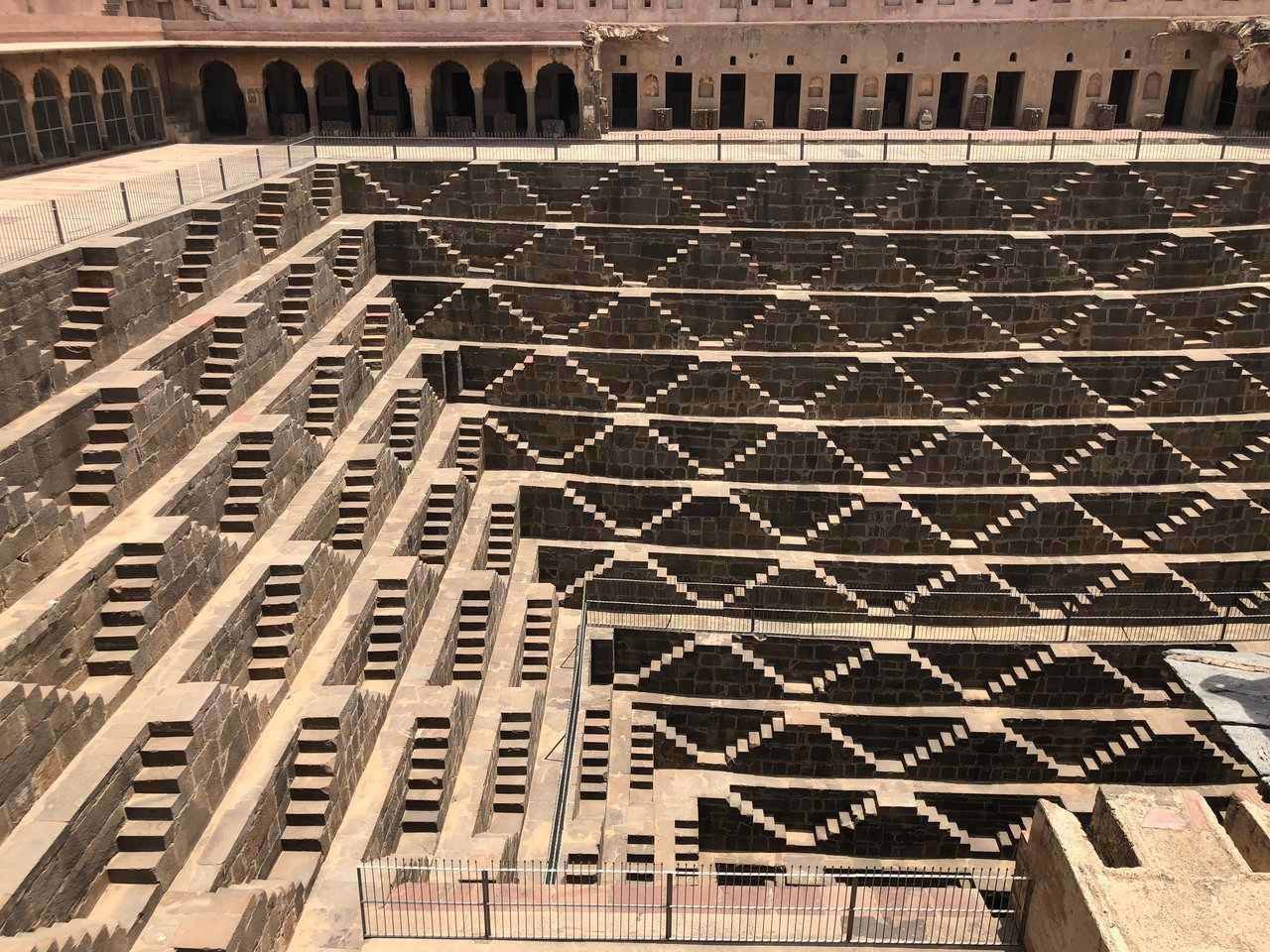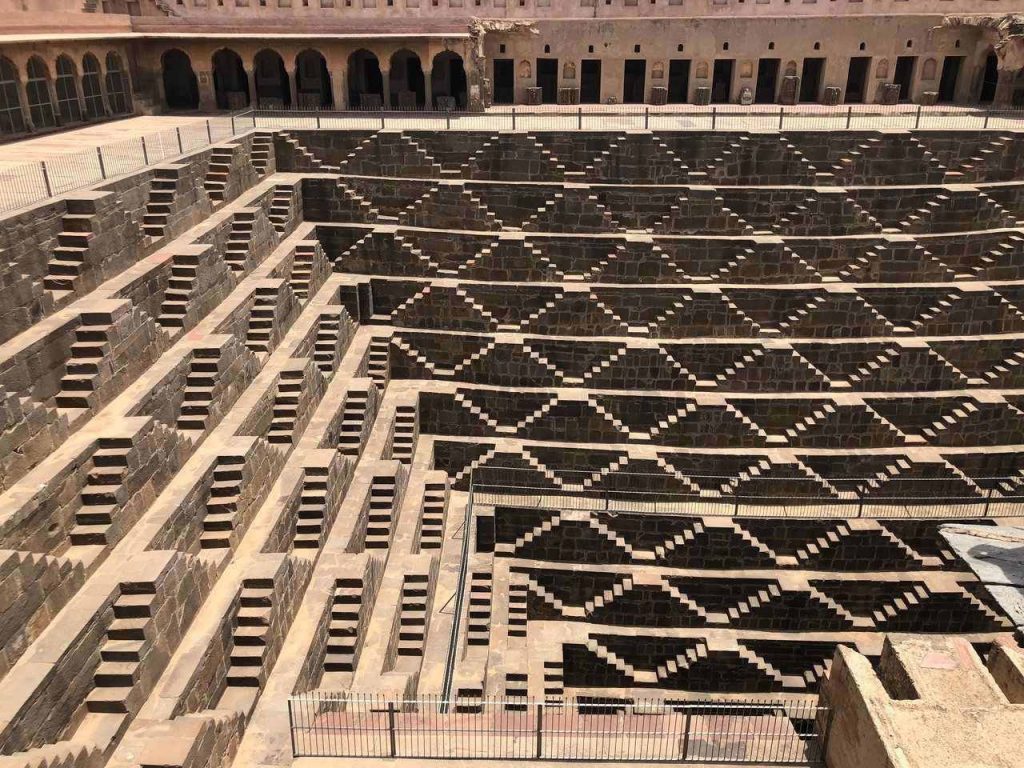 Back at the hotel,  I lose myself in the calm and quiet at the spa and my eyes close while I think of the many stories that make the very canvas of the city. This is perhaps the best experience I have had at Jaipur, staying at the oldest and one of the best luxury hotels in Jaipur , an institution by itself. If you are looking for a Jaipur accommodation especially near the airport which is a contemporary and luxury hotel, then look no further
I was hosted by Hotel Clarks Amer for a couple of nights in Jaipur where I explored the city with guide Sharmaji.
For more stories and experiences of Jaipur, tune into my podcast, Travel With Lakshmi on Storytel. Download Storytel on your mobile now !