Planning to quit your job and travel the world ? Here are some tips..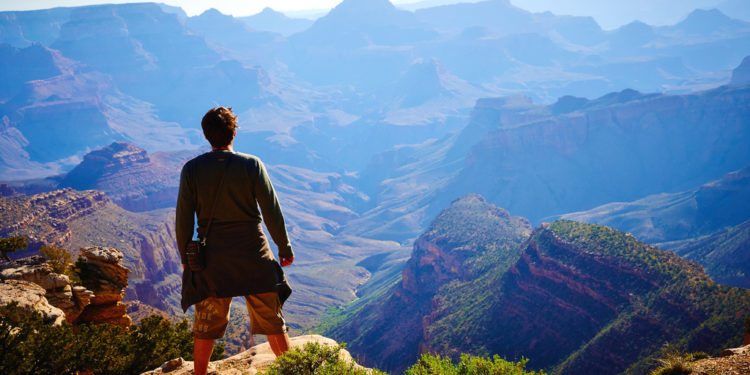 Am always asked how does one quit your job and travel the world – here are some tips from my experience
Everyday I wake up to emails and queries on twitter and facebook relating to travel, solo travel, travel writing, blogging. And while I reply every mail, it is difficult to respond to every single query. Very often, the questions are the same. I want to travel. I want to be a travel writer . I want to be a photographer and a blogger. Am I on the right path ? How do I take the first step ? What are the dos and dont's ? How does one quit your job and travel the world ? What are the opportunities out there ?  I am no career counselor but I will share my story, my experiences, the opportunities that came my way and some professional tips and do let me know if these will help you in your journey.
Can passion take you places ?
Yes, it can. Passion is not just a craving. It is not just an impulsive desire that makes you whimsical.  It is a deep desire inside you, a conviction that this is the path for you.You need to feel it inside you – the hunger, the drive and then work towards achieving it. Sometimes it takes a while for you to feel it. It may be hidden inside you and you may not be able to figure out for a while, caught up in the demands of your regular life. Like it happened in my life.
I had been married to my media career for almost 15 years and I would willingly kill myself to grow in my career. It gave me such a high that I would live and breathe media . But then one fine day, I was burnt out. Designations like Vice President did not matter to me. I was not motivated by seven digit salary either. I realized that corporate life was a trap and I was not able to grow beyond it. I enjoyed it while it lasted but I needed more out of life. I took a break, I travelled, I wrote, I blogged. I met people from all walks of life. I was a nobody then, stripped of my fancy designation and bank balance. It took me a while to realize that my dream was to be somebody outside the company I worked for. I wanted to be known for being "me" and I had no personality or an identity besides my job. And so, I created one .
So whats your passion ?
Do you want to travel ? Be a travel writer ? A photographer ? A blogger. All of the above ? A freelancer or be employed in the travel industry ? Or is your primary goal just to travel and you will do anything to travel ? Its important to know what is your primary passion . I like to travel, but i also like to tell stories and hence I am a blogger/writer. If you are planning to quit your job and travel the world, ask yourself what your key passion is.
It is not a glamorous path but loads of hard work
Following your passion is not a glamorous path. It is simple hard work. In my earlier post on tips on travel writing, I had written the same.
Read my post – " Travel writing is simple hard work "
It is about being humble yet being confident, being mentally strong while being able to handle rejection. If you want to be a travel writer, be prepared to get no responses for days or months. For every story that has been commissioned to me, there are at least ten stories that are rejected. For every editor who responds to my mail, there are at least five who do not.
If you want to look for projects in the travel industry, ask yourself why people should entertain you. Do not wear your arrogance on your sleeve. Be open, be flexible. Read up, meet as many people as you can, listen to their stories, ask them pertinent questions. There are no short cuts. I get emails from people asking me to mentor them. I am sorry I am NOT going to give you a single contact. There are no short cuts here. Earn them yourself. I used to comb every magazine and newspaper and look for email ids and send emails by the dozen and wait patiently for responses.
You are always a professional
You may be on your own, but you are always a professional. First believe in it yourself. And then show your professionalism to the outside world. In a corporate world, we look for people who are proactive, confident, with a positive attitude and great communication skills besides functional  knowledge. You need all of the above even here. If there is one skill that I would give more importance to, then it will be a proactive approach. And if there is one skill I would request you to avoid – its this "I know it all and its my my way or the highway approach." Believe me, it does not take you places.
Do not wait for opportunities to come to your door. Send pitches to travel magazines. Keep sending them till they tell you to stop.  Pitch to your prospective clients, let them know you exist, tell them why you are the best person to work for them. Have goals every month and see how they are working out for you. If your approach is that of a hobbyist, then your response will also be similar. This is an approach that I have been pursuing for a while and it has helped me convert some non existing opportunities into projects.
What are the opportunities out there ?
Most opportunities to be very honest do not exist. You need to create them. I started out as a travel blogger, a travel writer, became a columnist, edited travel supplements for newspapers, edited guide books, managed blogs for travel companies, set up blogs and trained marketing resources in travel companies to blog and build blogs. I have taken up several freelance projects, especially when i am not travelling. I keep my eyes and ears open for projects. If you do not want to be a freelancer, then work with several start ups in the travel space. You can be a guide, help them take tourists, manage their social media. If you are interested in sustainable tourism, then there are several travel companies who are doing the same. And for those who want to do work in nature and environment, several NGOs, wildlife tourism organisations are looking for naturalists and volunteers. Look at opportunities in your own city. Get a grip somewhere as long as it interests you.
Finally money is important
Its very easy to quit your job and travel the world on a whim but you need money. Every day, a student straight out of college writes to me, wanting to be in the travel industry straight out of his/her college or from someone who has worked for barely a couple of years. As much as its your life and passion, it is also important to note that there is very little money in this industry. So, my suggestion would be to first think hard and ask yourself is this a "real" passion or just an "escape" route ? If you are not sure, then take a break and try it out for a couple of years before plunging into it. It worked for me. I decided not to go back to my corporate life eventually after two years of being a nomad.
I strongly suggest that you plan your finances first. Ask yourself how much you would need in a year – to travel, to meet your personal expenses, to live out your fantasy.I wish I had done this earlier but now I do this every quarter. I travel only if I have earned out of my previous trip. As conservative as it sounds, save. Do not jump on to the first bus or train and cover as many places as you want, just because your "friend" on facebook has been there. It is important that you travel at your pace. I am a hard core Capricorn, a mountain goat and I am slow but sturdy and I take my own time to get where I want.
Its great to take risks but it is also important to be practical .But at the end of the day, everything in life is about choices and very often, choices make our lives. If there is one poem that has been the story of my life, then it is the Road Not taken by Robert Frost. Read the entire poem if you havent, but I will end the post with these lines…
"Somewhere ages and ages hence:
Two roads diverged in a wood, and I—
I took the one less traveled by,
And that has made all the difference."
Let me know if you have any specific questions and I will be happy to answer them. If you have any more pointers to share for those embarking on new quests in life, do share them here. And if you are planning to quit your job and travel the world, then all the best !