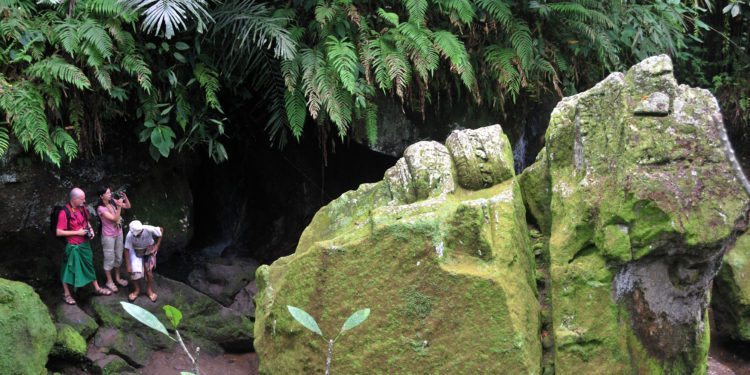 Bali attractions – Top things to do in Bali
Very rarely I tend to visit the same destination more than once. But Bali has been an exception. The island has already beckoned me thrice and I am heading there for the fourth time again, courtesy, the tourism ministry of Indonesia. Every time I am here, I see a different facet of this destination and I am always at a loss for choice when it comes to Bali attractions, experiences and activities.So here is a list of Bali attractions and top things to do in Bali
Places to see in Bali
Bali attractions are very diverse. From culture to adventure, there is a bit of everything for every kind of traveller. Irrespective of whether you are a luxury traveller or a honeymooner, a solo traveller or a backpacker, an adventurer or a foodie, a culture vulture or a diver, Bali has something for you.  I would recommend six experiences that you must not miss and  top things to do in Bali.
Go on a temple trail in Bali
The temples of Bali have an exotic touch. The colours, the mysticism, the vivid sculptures, the verdant landscape – a visit to a temple is more than just a spiritual experience. Almost every temple is located in a breathtaking vista . Goa Gajah is in a cave, Pura Ulu Watu is on a cliff, the Ubud Monkey temple is inside a forest, Mother Besakih is by the mountains but my favourite Tanah Lot is on the sea. For me the most breathtaking moment was to watch the sunset here. You will just lose yourself in the colours of the sea and the ocean. Temples undoubtedly are the most popular of Bali attractions and it is undoubtedly one of the top things to do in Bali
Climb a volcano in Bali
This is one of the most popular among Bali attractions. If you are an adventurous hiker, then go on a three hour climb along Mount Batur in Kintamani and lose yourself in the breathless landscape. Besides the active volcano, the crater lake surrounding it is an ocean of blue.  You can also visit the Ulun Danu Batur temple where there are a few hot springs here as well. There are three villages here – Batur, Kintamani and Penelokan, the latter offering some of the most beautiful views of the volcano. The sunrise trek is recommended. But for lazy travellers like me, just getting lost in this landscape is an experience by itself.
A culinary class in Bali
Sitting in the open, amidst a lush landscape in rustic Bali, surrounded by herb and spice gardens , I was quite excited about this culinary experience. For the record, I rarely even step into the kitchen at home, but I was happy pounding spices together and making a curry. Traditional dishes are on the menu and Ubud is my favourite region in Bali. There is so much for the foodie here. If you are not too much into cooking and you would rather prefer eating then head to Jimbaran for some delicious sea food. It is recommended as one of the top things to do in Bali
Dive deep to see the corals in Bali
A confession here. I am petrified of water and I was quite nervous when the husband wanted to go diving but I did take a leap into the deep blue sea and lived to tell the tale. Life under the ocean is more than just a breathtaking kaleidoscope of colours. Even if scuba or snorkeling is not in your bucket list, the beaches will beckon you. Take a cruise, go parasailing, jet ski and indulge ! It is undoubtedly one of the Bali must do experiences and one of the most popular Bali attractions that beckon tourists here.
Soak in the night life in Bali
Who would visit Bali and not feel the pulse of the vibrant night life ? As the sun sets, head to Kuta, Legion and Seminyak and party in some of the hippest, entertaining hot spots in the island. Some of the resorts are perched high up in cliffs overlooking the coast or on the beaches as well. The music vibrates along the shores as you wonder whether you are in the exotic east or in the happening west.
Indulge in a luxury private pool villa
While Bali may be an adventurer or a backpacker's paradise, it is a haven for the luxury traveller with private pool villas set amidst lush greenery or near the beaches. Get away from the noise and clutter and lose yourself in a quiet haven with birds for company. This is strongly recommended as one of Bali must do experiences if you are here on a romantic holiday. And what is exciting is that these villas are affordable and are priced in the range of 130-200 USD a night ! If you ask me, I would vote this as my favourite among all of Bali attractions.
So pack your bags and head to my favourite destination. If you are looking for itineraries to suit your interests then visit Gofro.com and choose any of them . But here is a twist. You can mix and match and choose what you like and drop whatever does not interest you.  Personally I prefer customised itineraries with activities that I would like to experience rather than buy a ready made product off the shelf. And Gofro allows you to do that . Everything is customisable – the duration of your trip, the itinerary and the activities. So you can add  beaches and night life and drop strenuous hikes if you are in a mood to just chill or add sunsets and cruises and private pool villas if you are looking for a romantic holiday. But If I were you, I will say go for all it ! Visit this Bali itinerary now and customise it to your requirements and experience the top things to do in Bali
Would you like to recommend more of Bali attractions or places to visit in Bali ? What are your favourite top things to do in Bali ?
Five things to do in Indonesia – Travel With Lakshmi
If you are planning a visit then here is my video on Five things to do in Indonesia on my Youtube channel, Travel With Lakshmi. If you like my video, request you to subscribe to my channel.
More posts on Indonesia
A visit to Senggarang Chinese Village Bintan
Sighting Komodo Dragons in Komodo Island
Indonesian Diary – a photo feature
Ten top things to do in Jakarta
A road trip in Bali exploring temples
Why Indonesia should be on your bucketlist
Fifteen experiences in Yogyakarta
Five cultural shows you must not miss