Six reasons you must fly the Air France Airbus A330 from Bangalore to Paris
There is something special about being the first and solo passenger inside a magnificent aircraft. As the orange, pink and purple lights illuminate the cabins, I find myself inside the elegantly designed  Air France Airbus A330, getting ready for my midnight rendezvous with Air France. The aircraft is getting spruced up for its flight from Bengaluru to Paris. For a moment I feel like am almost going to Paris. As I experience the newly redesigned and renovated cabins, I really wish that I will wake up in Paris. Air France operates daily flights from Bangalore to Paris and passengers can experience the new inflight cabins, all through the summer schedule until 28th October 2019. It is not just the Air France A330 business class cabins, but even the premium economy and the economy cabins have a new look. If you are planning a trip  from Bengaluru to Paris, then here are six reasons why you must fly the revamped Airbus A330 by Air France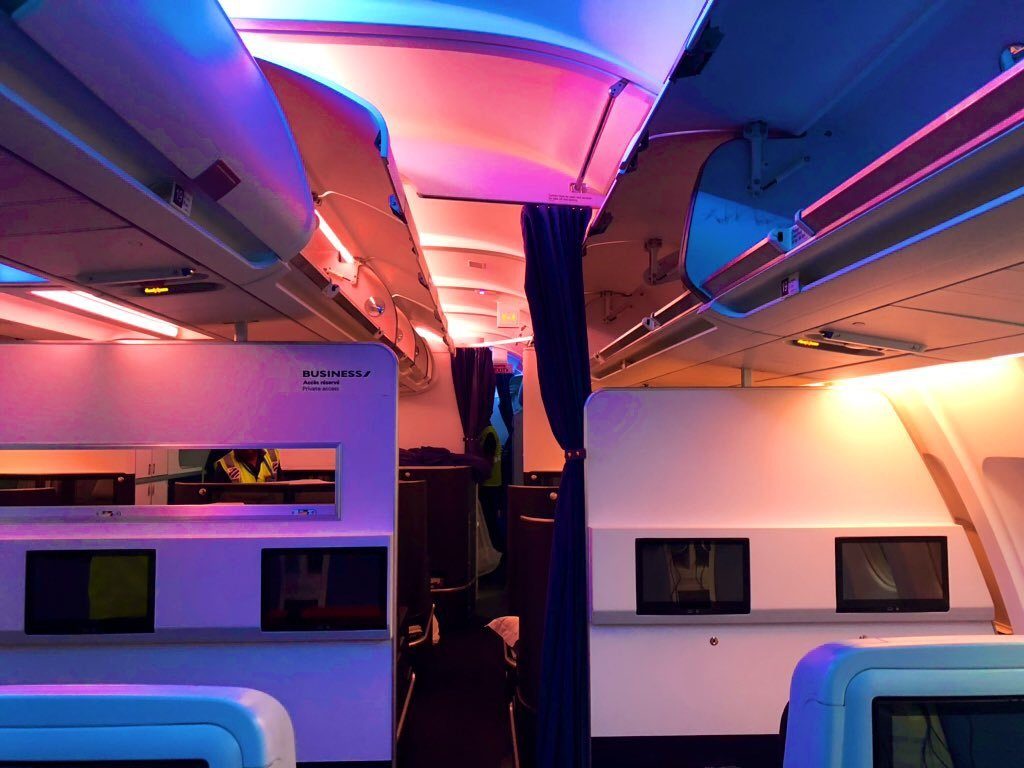 France is in the air
The moment you step inside the aircraft, you realize that France is in the air. As you board the Air France Airbus A330, the cheerful French crew wish you Bonjour. There is champagne and wine from the vineyards of France served across all classes – be it for the business class passengers or those travelling by premium economy and the economy as well. There is even a live bar for business class passengers serving wine, champagne, cookies and pastries which are deliciously French. There is gourmet French cuisine on board and even a French candy to sweeten the experience. The entire atmosphere inside the Air France A330 business class cabins is so uniquely French indeed.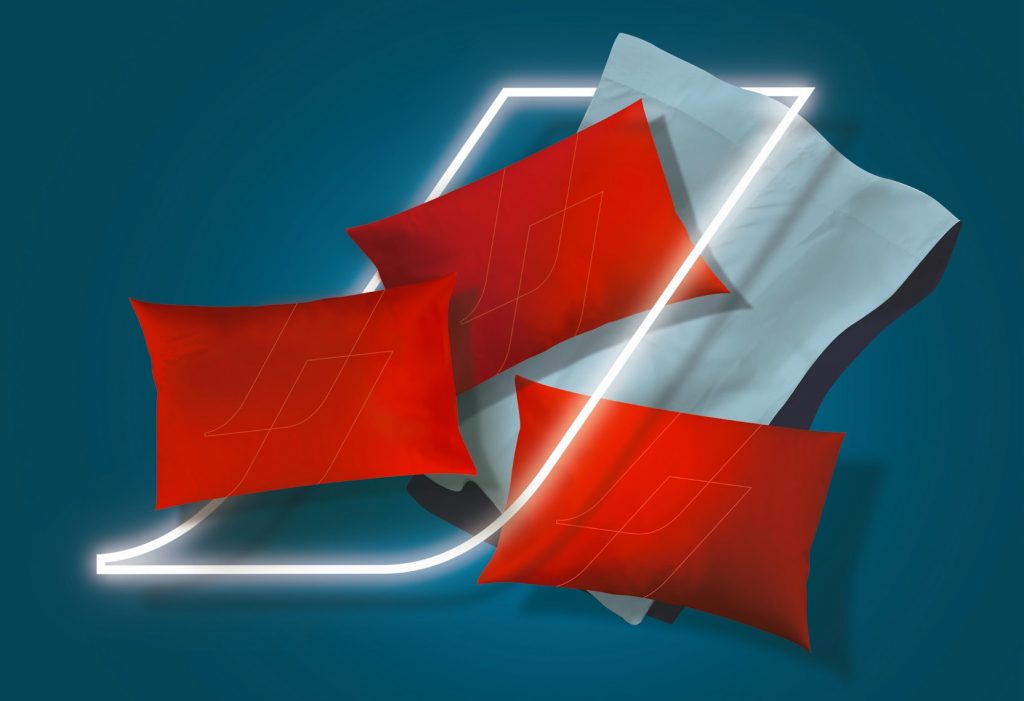 The colours of the bar are inspired by the colours of champagne. The French experience is omnipresent – from cosmetics to cinema as well and the attention to detail is absolutely charming. The crew welcomes you with an "oshibori" to freshen up and the comfort gift has Clarins beauty products for business class passengers and travel accessories for those travelling in Premium Economy. Even the inflight entertainment has French movies and shows. For a moment I almost feel like am in Paris as I speak to the crew and relax in the cabins.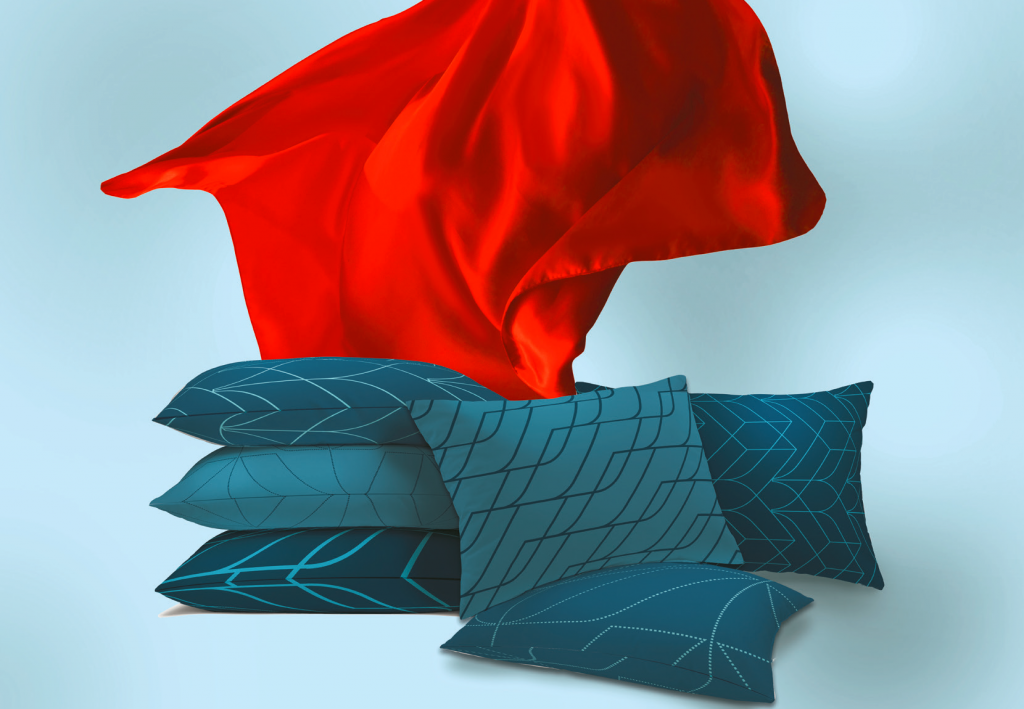 Comfort and elegance
The newly redesigned cabins of Air France are all about comfort and elegance, especially in the Air France A330 business class cabins.The mood lighting lulls you to sleep but the flatbeds of the business class are an absolute luxury. It is so customised that you can adjust your seat in such a way that you can either have complete privacy from your co-passenger or slide close to your companion. The flatbed is 2m long and is also 57 cms wide and the entire decor is elegance personified. There is no question of jet-lag even after a long flight as you feel refreshed and comfortable throughout the journey. You can also choose to watch new movies and TV shows on a big and bold 18.5 inch HD touch screen and choose from 1400 hours of entertainment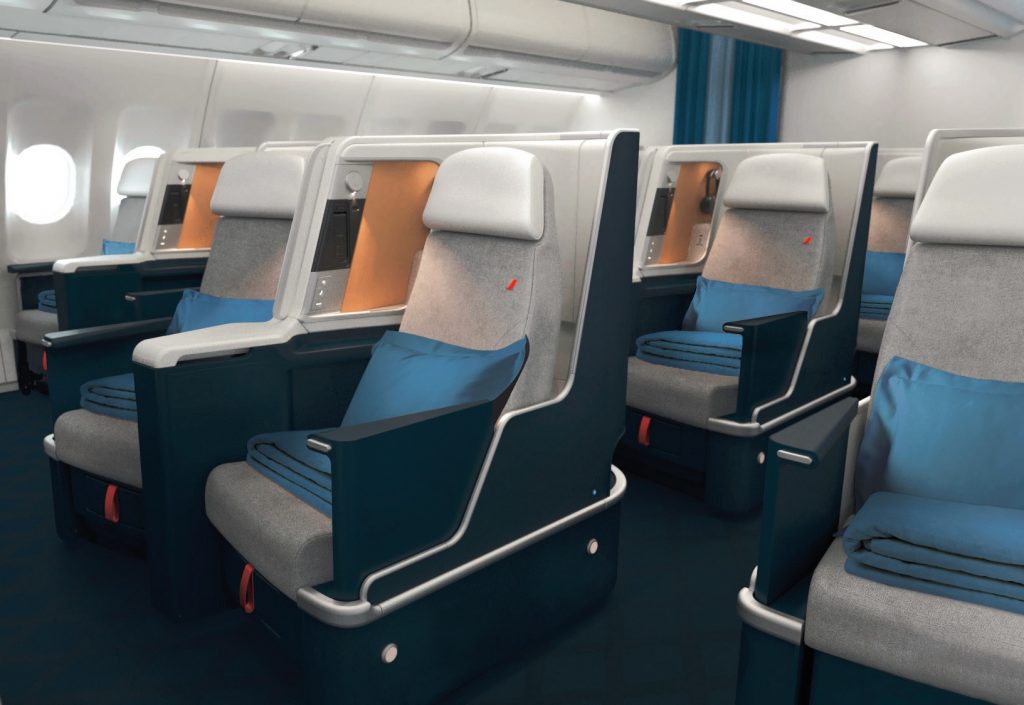 Brand new premium economy and economy cabins
The brand new cabins of Premium Economy have so much of additional space that the widest seats are 48.5 cm with 102 cm seat pitch besides 130* recline in a fixed shell. The seats are adapted to your body shape and lumbar support is provided and you have a wider footrest well.  Every aspect of the seat is redesigned including the soft seat cushions. Curl up inside the delicate blue blanket and dream away as you rest your head on the red feather pillow. The Air France premium economy A330 cabins are indeed an absolute indulgence. If you do not feel like sleeping, then you can watch the inflight entertainment on a 13.3 inch HD screen and you also have personal power outlets besides two USB ports to charge your gadgets as well. There is also a comfort kit provided that is renewed every six months.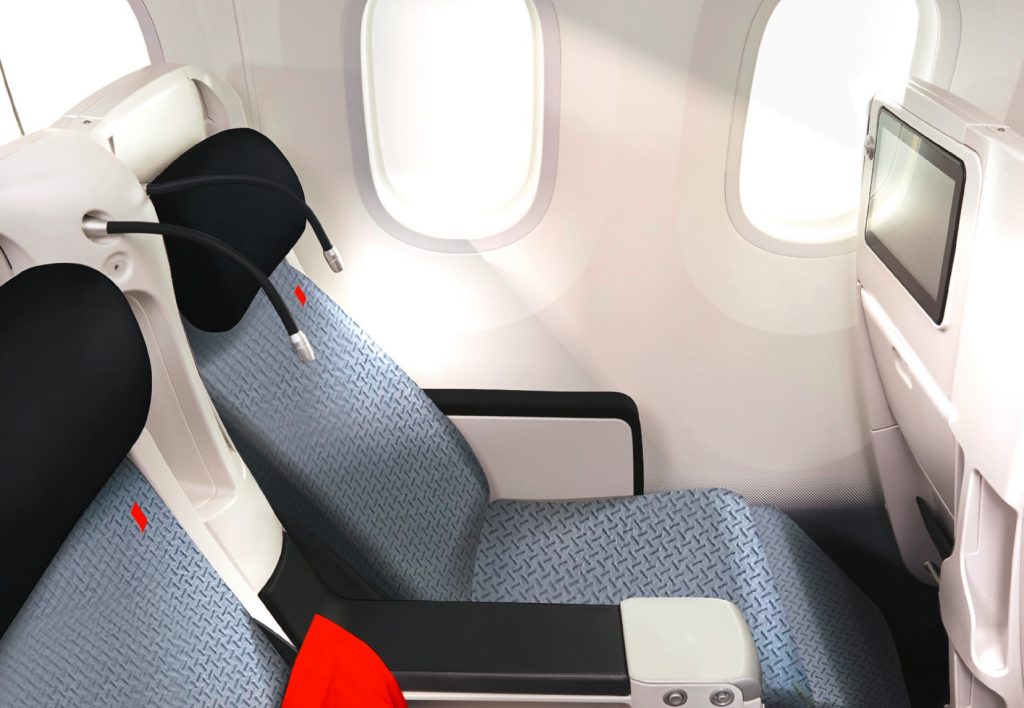 Air France is committed to ensuring that you have a comfortable long haul journey and the economy cabins have also been redesigned keeping the passenger in mind. The Air France Airbus A330 is plush and cozy as well. The focus is on additional space and you have wider seats, more leg space and you don't have to jostle for space anymore near the armrest. The seats have ergonomic foam for comfort and offer 118* recline and 79 cm legroom.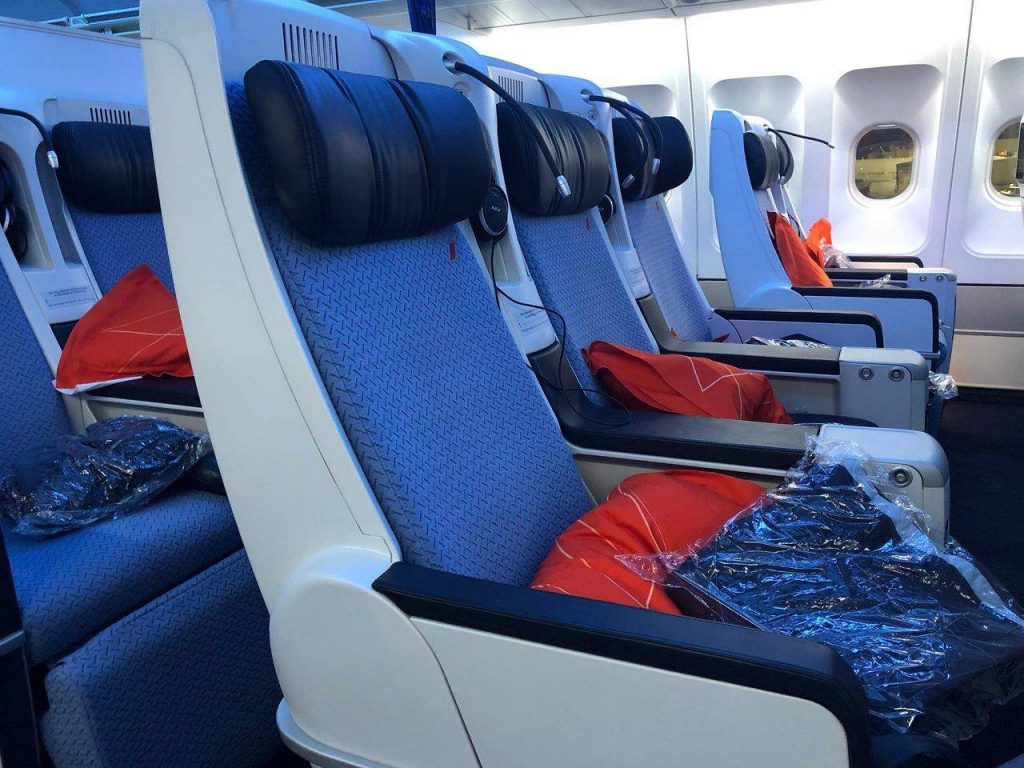 You can enjoy your meals on a larger tray table and watch the inflight entertainment on an 11.6-inch touch screen. If you want to just sleep, then opt for the collectible night masks, tuck yourself in the bright red blanket as the bright blue cushions add to your comfort. However, if you are looking to do some work, you have a personal power outlet and a USB plug to help you use the devices.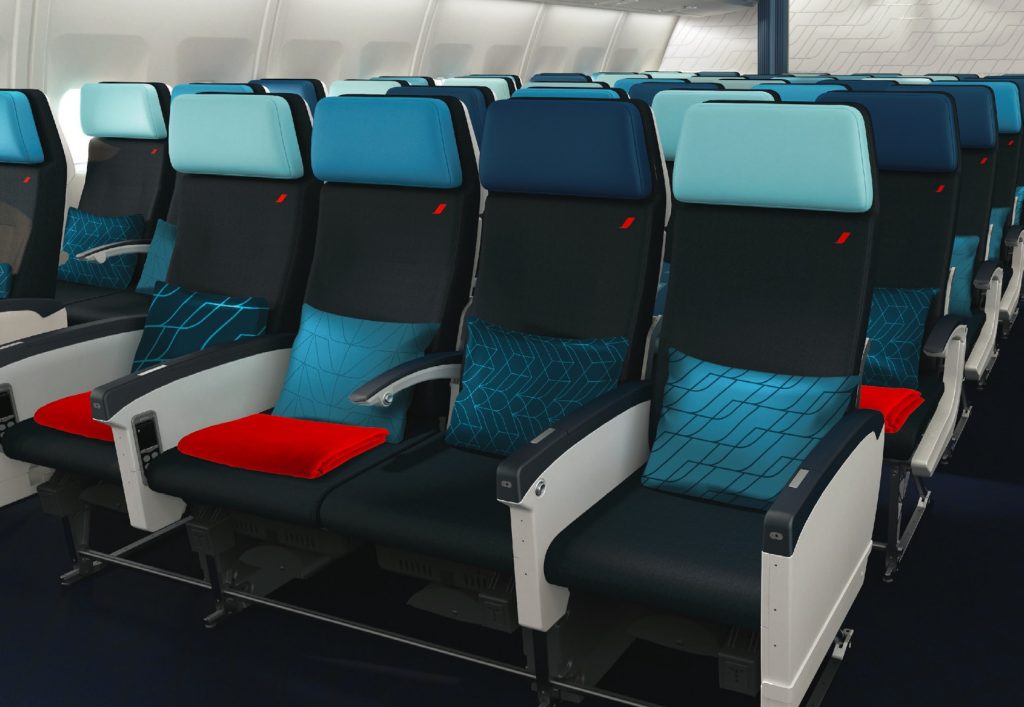 Inflight entertainment
If you prefer to stay awake during long haul flights like me then there is no dearth of entertainment in this Bangalore to Paris flight. Over 1400 hours of movies and shows, music and performances are available on this flight. Whether you are traveling business class or economy your private screen varies between an 18.5-inch HD touch-screen to 11.6-inch touch screens. From the latest Hollywood to Bollywood movies,  French and world cinema, there are several options. Air France Music gives you a variety of genres to listen to or you can just opt to meditate with "Mind."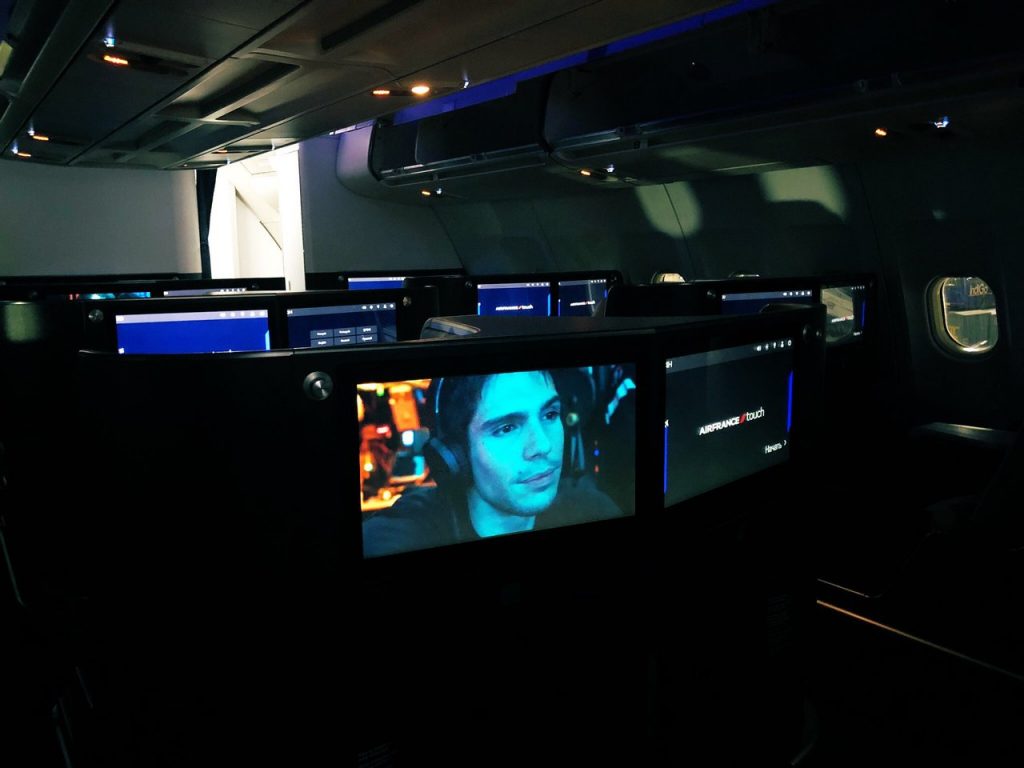 Stay connected
Being up in the air does not mean that you have to lose touch with friends and family. Log on to WIFI Connect, which helps you to stay connected throughout the flight. You have three different options to choose from. You can either opt for "Free Message" Pass that allows you to send and receive messages during the flight. You could also pay anywhere between 3 to 18 Euros for a "Surf" Pass or 30 Euros for a "Stream" Pass that enables you to surf the internet or stream movies and download content. So, if you are flying Bangalore to Paris then you can give an update to your friends from up in the air.
Gourmet meals on board
It is almost like a restaurant up in the air. Michelin star chefs have designed some of the delicious menus on board. There is even a gourmet basket available at the bar. While there is a complete French-style menu with starters, main course , cheese and dessert, you have Indian meals.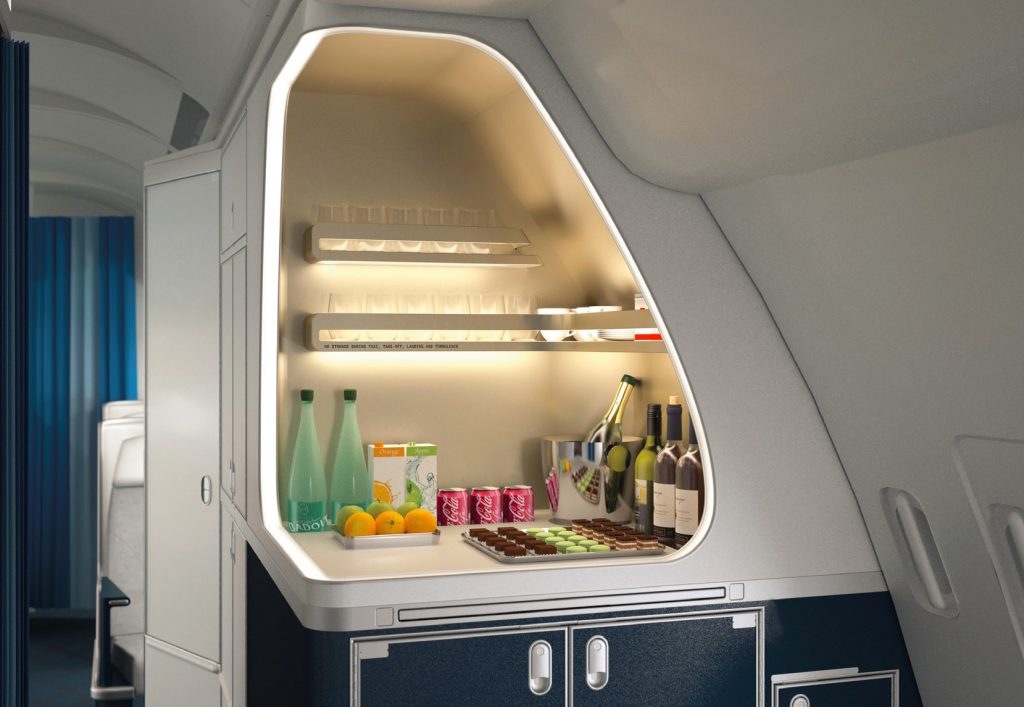 These are just some of my early impressions as I am touched by the full attention to detail, and the comfortable touches which are signature traits of the Air France brand. This is one travel experience that I am looking forward to as I hope to journey from Bangalore to  Paris on my next flight.
This post is written in collaboration with Air France. Pic Courtesy – Air France.