Souvenirs from Poland – amber to rock salt to ginger bread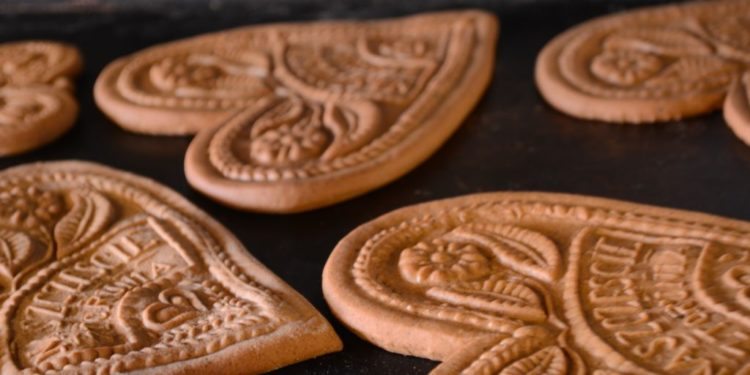 Souvenirs from Poland
From fairy tales to world war stories, from knights to astronomers to musicians, from underground salt mines to sea side resorts, from jewellery to breads to rock salt – Poland is an eclectic mix of history, culture and the arts. The towns are steeped in legends and lore, taking you into the world of dragons being defeated by kings and knights from religious order controlling a trade route. And then there are the gruesome concentration camps and stories from the second world war at the Jewish quarter and the reel and real lives coming alive at Oscar Schindler's Factory.
If you are looking for souvenirs from Poland, the first thing that comes to your mind is the little shop at Schindler's Factory, a grim reminder of the holocaust. Books, memoirs and diaries of various people are sold here. However, for some lighter moments, Krakow and Warsaw are filled with souvenir shops that sell anything from dolls to ceramics .But if you are looking for something that is both unique to Poland and can also be used, then I would recommend three very eclectic articles that  probably dates back to the medieval times
Gingerbread , that takes you to the medieval era
I am in a town that seems straight out of a fairy tale. The old town of Torun built on the banks of the Vistula snoozes in a gentle afternoon nap when we walk in. I am lost in a medieval world  of charming knights and maidens. I step into the streets of Torun and it does have the effect on me. A chocolate brick tower looks askance at me from an angle. The streets are lined with monuments that look straight out of a colourful postcard. But am drawn to a one of them, from where I get a whiff of freshly baked gingerbread that transports me into the tale of the gingerbread man who comes alive from his mould, only to be devoured by a fox. Torun in Poland is a World UNESCO site with loads of history but it is its legendary gingerbread that makes it irresistible.
If you are looking for souvenirs, then this 13th century "pierniki" is something to be devoured right here. India apparently had a role to play in shaping the mould , by providing ginger which came to this little town through the spice route  in medieval times. Lose yourself in a ginger bread museum where charming maidens wait on large wooden tables scattered with rolling pins, wooden ladles, spoons and buckets, as wisps of flour and chocolate lure you . If you have the time, join a class and get your hands dirty with chocolate, ginger and flour.
Amber, a fossil and a precious stone
Your next souvenir is a fossil and a precious stone that glows and glitters and yet is not gold.  We visit a charming port town, Gdansk and the nearby beach town of Sopot and that is when we are enchanted by the Baltic amber, a fossil resin, deposits of which are found in abundance around the Baltic Coast . We step into an amber museum, housed inside a 14th century Gothic monument, where we learn more about the trade and the craft. Gdansk, which was at the centre of amber trading route has been home to craftsmen since the 15th century and sculptures, artefacts and jewellery were made from this stone. Trade flourished here for the next 300 years, patronised by kings and merchants. Walk along the streets and you would see amber necklaces and pieces of jewellery luring you from every corner. Take home an earring or a necklace or just a piece of unpolished stone.
Rock salt from underground mines
If amber is not your rock, then delve 300 metres below sea level to enter a 800 year old salt mine in Wieliczka near Krakow. Wieliczka's tryst with salt goes back almost 5000 years ago, when it was extracted from dried brine springs in the area and the earliest evidence probably goes back to the 12th century when rock salt was discovered.
We descend a flight of 400 wooden steps to reach the first floor of the salt mine, located at the depth of 64 metres or 210 feet below . The mine originally had nine floors underground. Today, as you walk around it, you get a dose of history, watch men and women carved in rock salt, an entire chapel built underground and you can have conferences, get married and feast on a banquet down under. And while you are there, buy yourself some rock salt, either to sprinkle in your cooking or an artefact made of it, or just a piece of it lying on your showcase.
Read more – A underground salt mine in Poland
Read more – Castles of Poland
Read more – Copernicus and Torun