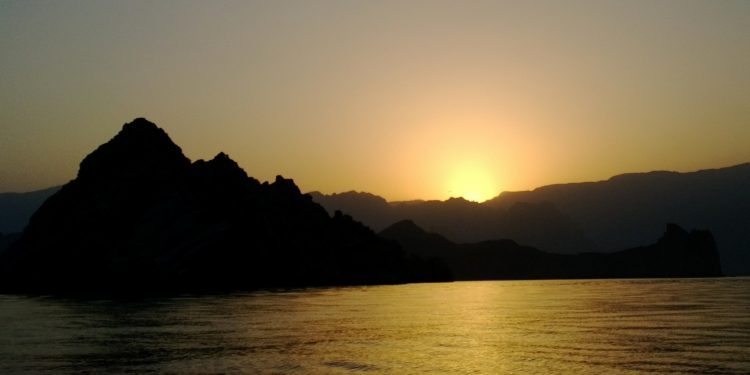 I was getting on to a bus late at night for a pilgrimage trip when the guys from Nokia called to ask me if I was available for a trip to Dubai and Oman. My ears perked on hearing Oman.
I had never been there and I have been dying to go there. There was a catch though. I had to leave in less than a week and I did not have visa and we were staring at a weekend ahead of us.  They said they will try and get me an evisa but after a couple of days, I was told that I had to get the visa myself. With hardly a couple of days left, I rushed and got a visa in less than 24 hours . And boy, was I glad ! Not only did I get to try the Nokia Lumia 1020, with its 41 mega pixel pro cam but I got to do that in one of the most beautiful locales of Oman – Musandam.
We were a group of bloggers from Egypt, Jordan, Bahrain, Lebanon and South Africa along with a great team from Nokia and we drove outside Dubai towards Dibba on the border. The arid landscape changed with some brilliant views of the sea as we boarded a ship where we had lunch and feasted on some lovely blues and browns.
The deck was inviting and I spent almost all my time, clicking pictures of the sea, experimenting with the new camera. (To me the Lumia 1020 is more a camera than a phone now.)
Time just flowed past us. We boarded a speed boat and took off into the sea towards the islands to see the sunset . And what colours !
The rocks turned hues and so did the sky and the sea. We returned to our ship and had a quick dinner. And then all I did was to lounge in the chair at the deck and see shooting stars.
All of a sudden the ship anchored and we waded through knee deep waters to enter a beach. It was 10 pm. And it was just us and the sea and the islands bathed in darkness. We tried some night photography and then took off back to the mainland at midnight in a small little speedboat . It was rather surreal.
The sky was lit brightly and we were the only boat at sea cruising through the sea well past midnight and I slept, swaying from one side to another, even as the boat rocked and bounced on the waves.
For someone like me, who is petrified of the waters, that was quite an experience. An hour later, we were in our hotels, but what a trip it was !! I am coming back, Oman.
All these photographs are taken by Lumia1020.