The photo feature on Temples of Aihole continues. In my previous post on Temples of Aihole, we visited the Durga Temple among other monuments. Here is a mix of lesser known temples that are strewn around the ancient Chalukyan town.
I am completely awestruck the moment I stop over at this rock cut cave, referred to as Ravana or Ravala Phadi.  The 6th century shrine houses a Shivalinga and the pillars and the walls come alive with larger than life sculptures of the deities including that of a Nataraja.
A small gate opens out into the Huchchimalli temple complex with another exquisite step well built in front of it. Standing on an elevated platform and carved with sculptures on every wall, pillar and even on the doors. The walls of the tank are also graced with carvings of deities narrating stories.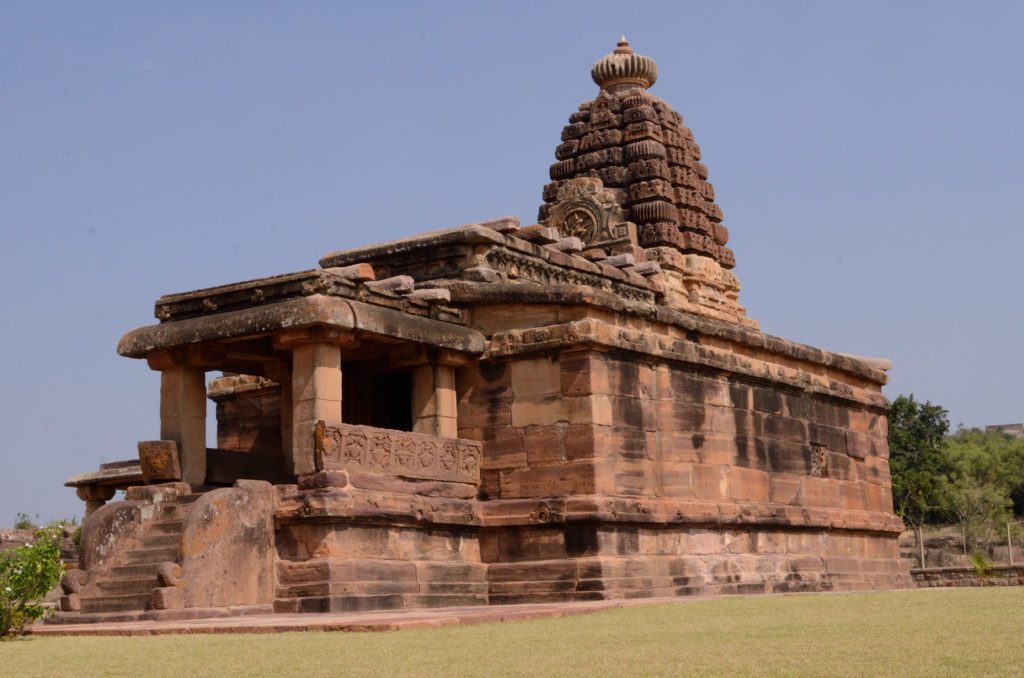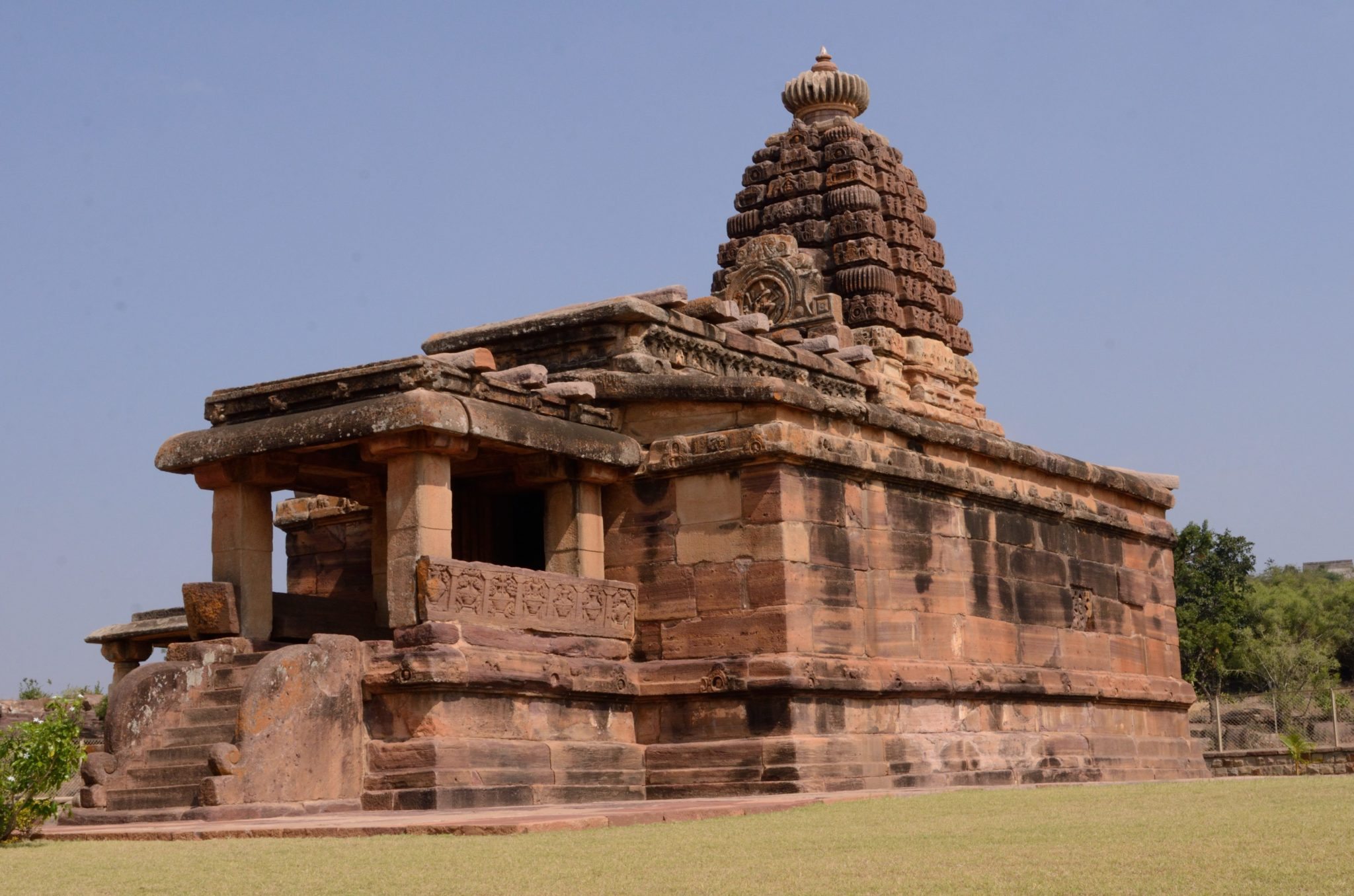 We stop by at the Gauri temple, which was essentially a shrine dedicated to Vishnu, built probably in the 12th century.  It is today a Virupaksha temple and the name " Gauri" is attributed to one of the female forms that adorn the mandapa of the temple.
Look around any corner of Aihole and you see a temple almost everywhere. The Thryambakeshwara complex is amidst a bustling neighbourhood and you see some homes around here. The twin temple was probably built much later in the 12th century .
I leave the monuments and drive around the town, with its giant rocks looking down at me. Silently perched on a rock and completely cut off from the tourist circuit is a Jaina cave carved deep inside it. I find my way inside it and look down at Aihole and imagine for a moment, what a bustling capital town it would have been 15 centuries ago.
Have you been to Aihole ? Are there any more temples or monuments that one must visit ? Let me know your recommendations.
This photo feature was published in Yahoo.com