Ten old eateries in Chennai you must not miss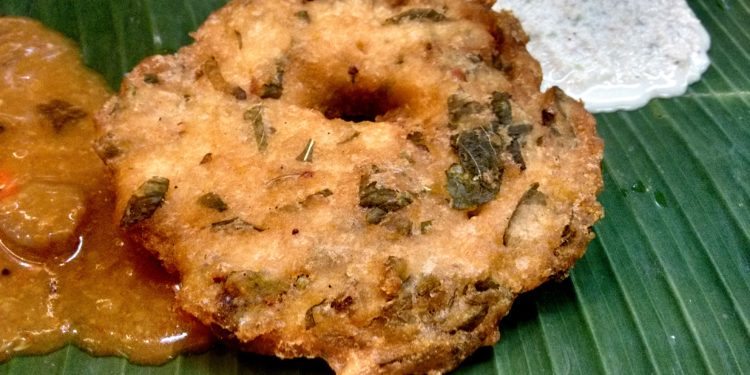 Where to eat in Chennai ?
It is Madras Day – the day a city celebrates its birthday . And what is a birthday without a party and great food ? So along with a friend and a foodie Vasudevan,  I decided to get all nostalgic and celebrate by heading to some of the oldest Chennai eateries that  we personally like and recommend. They are not the typical Chennai restaurants but they specialise in traditional food
Ten Chennai eateries you must not miss
I am not too much of a lunch or a dinner person, but as a kid, it is the tiffin that has always fascinated me . So I decided to stick to just places we would go for breakfast or for a quick evening meal .  While I have been to some of these Chennai eateries since childhood – food, being a great favourite of both my parents, it is Vasudevan who curated the list.
We just went to two areas mainly – Mylapore and Sowcarpet with a stop over at Triplicane. This is by no means an exhaustive list and we hope to add to it as we go by.
We also looked at Chennai eateries which are fairly old and are favourites with almost every citizen of Madras . The only street vendor we include is Amudha's Bhajji stall in Mylapore. I dont think there is a name for the stall, but Amudha is in demand. She has an entire set up in Mylapore, near Kapaleeshwar temple on the road and she is flocked by people, even before she prepares her dough. I met her during the Myalpore Festival and I decided to feature here here .
All these Chennai eateries mean more to us than just food. They have a story, a memory locked inside them . I am sure that all of you resonate with the thought as well. So let the emotions flow like the sambar as we go on this first food trail of Madras or Chennai as we know it today as we go on this tiffin trail
Ratna Cafe, Triplicane
Our first stop of the day is to Triplicane, an area that fascinates me immensely for its heritage, its architecture, its melange of cultures and the food. I want to stop at the Parthasarathy temple for a quick darshan and the puliodharai, but we are a bit late. So we say a silent prayer and continue to one of the oldest Chennai eateries, located in Triplicane, a landmark by itself – Ratna Cafe.
Started in 1948 by a man from Mathura, Triloknath Gupta, the family still manage this very popular eatery.
If there is one moment that defines our breakfast in Ratna Cafe, it is this – the waiter brings a contraption that looks like a saucepan and he pours the hot red sambar on the fluffy white idlis, until they are soaked in it. We order a plate of idli and vadai and top it with a plate of crispy golden brown ghee roast dosai,  on the recommendation of a friend, Giridhar on twitter.
The menu is packed in the evenings with so many dishes to choose from. A board announces the same right at the entrance.
Rayar's  Mess, Mylapore
Our next halt in this list of Chennai eateries in Rayar's Mess. It is one of the oldest and humble abodes which is very popular with most citizens of Madras, the Rayar's Mess which has been around for more than 75 years in Mylapore. If there is one dish that is the signature dish, it is the kara chutney. Every foodie, including my father and his friends swear by it. Vasudevan specifically likes the over fermented super soft idlis which literally melts in the mouth.
Breakfast at Rayar's Mess is usually idli, vadai, pongal served with a variety of chutney, including the famous kara chutney, sambar and molagai podi. Top it up with filter kaapi.  This is what I call elaipotta tiffin .(tiffin served on a banana leaf)
The eatery comes alive in the evening with bondas, rava dosai, kal dosai, adai, vadai, a variety of sweets and more dishes.
We speak to Kumar, the third generation owner, whose grandfather Srinivasa Rao started this. They were Kannadigas who had settled in Tamil Nadu ages ago and it reflects in the food – the recipes are probably the best of both worlds
Karpagambal Mess, Mylapore
It feels like you are entering a temple. Right from the rangoli or the kolam on the steps to the large pictures of Gods and Goddesses on the walls to the various podis (powder) and pickles that is sold, everything about Karpagambal Mess is an ode to tradition.
My earliest memory to this place was when it was a rather humble ode. Although it was renovated recently it is still more than 50 years old.
The dish according to us, that you must eat here is keerai vadai. Vasudevan is also tempted by the vazhai poo adai served with avial, which is absolutely delicious.
I could not say no to a sweet, Vasudevan recommends kasi halwa, but we finally have wheat halwa.  There is also rich badam halwa for those who want to binge further. We stop right here as we have another six more eateries to visit
Mami's Mess, Mylapore
Next to Bharatiya Vidya Bhavan in Mylapore is one of the Chennai eateries, popular with old timers and the young alike called Mami's Mess. Vasudevan and another friend on twitter – Degreekaapi recommends that we head there to taste thavala vada. But we are unlucky. However our appetite is satiated with the bhajjis and bondas around. Customers flock to buy Kozhukattai, a sweet, a dumpling made with rice flour filled with wheat and coconut.
Vasantha Mami apparently came from a small little village called Alvarkurichi in Tirunelveli which is very close to our ancestral village and she started this eatery in Mylapore. Her sons take care of it now.
Jannal Bhajji Kadai, Mylapore
In a little lane around the Kapaleeshwar temple is a small green grilled window on the wall that serves sinfully delicious bhajjis. You stand here and eat to your heart's fill, be it bhajjis or upma or idlis.
Sadly there are shut as they had a wedding in the family. Vasudevan says the Vazhakkai Bhajji is extremely good and my parents are a bit disappointed that I cannot not buy some bhajjis home, but then, there is always another time.
Kalathi Stall, Mylapore
All in the same vicinity, it is very easy to miss this little news mart, a small shop hidden by trees. The headlines here scream of Rajinikanth and Sachin Tendulkar but what it does not scream about is the recipe of the rose milk which Mani and his family has safely guarded for over 80 years and sells it here fresh. I gulp glasses while Vasudevan buys the rose essence . A couple of women get off their two wheeler to drink panner soda, another speciality . Mani says celebrities have flocked to his shop.
Novelty Tea House, Mint Street
It is almost dark when we reach Mint Street and walking down the mini streets of Broadway and Parrys Corner is a delight in itself. As we navigate pedestrians, cows, cycle rickshaws, autos, tempos and cars, we find ourselves wondering if we are in Old Delhi or even Ahmedabad. Sowcarpet is one of the oldest locales in Chennai and my father who used to work here knows almost every eatery in the lanes.
We head to Novelty Tea House at the recommendation of my uncle , Kannan and a mutual friend of Vasudevan and mine on facebook – Sreemathy Mohan. The pudhina onion dosai is what she recommended and that is what we order. I definitely recommend it as well along with the pav bhajji.
Novelty Tea House started as a tea stall in the late 50s by Chandrakant Moolchand Shah and it is now managed by the third generation. They do have branches everywhere, but do not miss the oldest eatery in Mint Street. The atmosphere is an experience in itself.
Mehta's Vada Pav, Mint Street
There is a branch near my house near Purasaiwalkam but Vasudevan tells me that the the original should not be missed. So in a little stall, barely enough to house a man and his delicacies, is one of the oldest stalls here which sells vada pav and mirchi bhajji. Bhavin Mehta who has been here for more than 50 years proudly says that his is the best. Vasudevan agrees . And you thought, Madras is all about idli and dosai.
Kakada Ramprasad, Mint Street
I know of them since I was a kid as my father used to bring sweets and savouries home. Yet, when I land there today I am surprised to find a huge building, selling everything from jalebis to fafdas, chaats to badam milk. We decide to try out two of their most famous specialities – the aalu tikki chaat and the hot hot jalebis. I am a loss for words. You just have to eat it, sorry, devour it to experience it.
Anmol Lassi, Mint Street
They say eat, drink and be merry. We are eating and we are merry, but the drink is missing. So next door to Kakada Ramprasad, is the a former wrestler who speaks flawless Tamil with a great sense of humour, who came to Chennai from Patiala 27 years ago. The board says "Anmol Mohit Patiala, specialist in Kesar Lassi."  He also serves masala butter milk . He says he stands here everyday from morning till night, except on Sundays. " My wife will divorce me otherwise, " he says with a laugh as we gulp down the cold icy lassi down our throats .
And finally the rains tumble down as we want to explore more eateries, but we run for cover and walk down the lanes to digest the entire spread from morning. I probably have to starve for the next couple of days and run miles to burn the calories, but then my love affair with Madras just got deeper. Bon appetite and enjoy the many flavours of the city.  Are there any more Chennai eateries that you like to recommend ?
More on the Madras Day Special – some food for thought