Travel Photography with Western Digital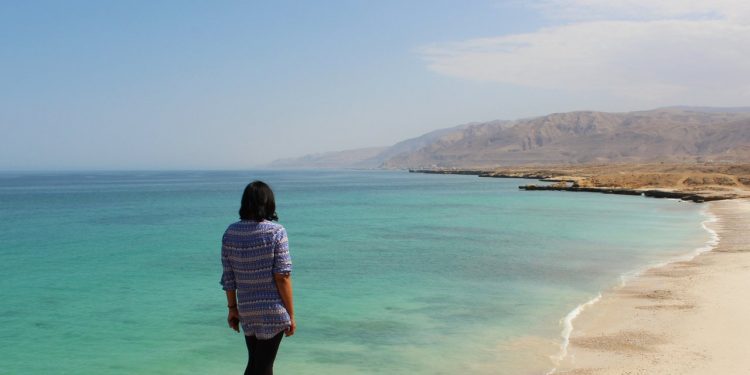 As a traveler, I am constantly in search of stories and photographs are an intrinsic part of my story telling. I consciously work on photo essays, be they on markets like Taling Chan Floating Market Bangkok or on monuments like Temples of Aihole. Photographs have the power of luring you to a destination and for me, I usually get so shutter crazy when I am travelling. But everything depends on the best SD card for photography.
Many a times I am asked if I plan a photo essay before landing at a destination. While I rarely do that, the photos eventually emerge into a story of their own. It may look rather effortless when you look at the beautiful photos strung together but there is a story behind the scenes. And it starts right with my photography kit.
WHAT GOES IN A TRAVEL PHOTOGRAPHER'S BACKPACK?
A travel photographer's life starts with cameras and gadgets. I will be very honest in saying that I am not too much of a technical person and I like to simplify things. There are two kinds of gadgets that I carry – one is the set of cameras and the paraphernalia that goes with them. The other set of gadgets include my laptop/tablet, my smart phones, hard disks, power banks, adapters and a whole lot of chargers. It is a constant challenge to reduce the amount of gear with every trip and hence I started reading up on gadgets. And that is how I started reading about the best SD card for photography.
I alternate between DSLRs and mobiles and now I have just started using a GO Pro as well.  As a DSLR user ( I use both Canon and Nikon), I have a bag full of lenses but it is neither the camera nor the lenses that decide the quality of the photographs.  The most important chip is my SanDisk SD card.
WHAT IS THE BEST SD CARD FOR PHOTOGRAPHY ?
While I have done my bit of research on cameras and lenses. I must say that I knew very little about SD cards. SanDisk comes with four of them – the Blue, the Ultra, the Extreme and the Extreme Pro. Like every other amateur photographer, I started using the SanDisk blue card only to realize that it is not the card for me. The blue card has very basic imaging capabilities and even the output is not too great. As I started shooting in raw formats and learnt a bit of post processing, I realized that I needed a better quality card. And that is when I tried Ultra and I stuck with it for years until I started using Extreme and Extreme Pro.
It is ironic that we spend lakhs of money on DSLRs and lenses and yet cringe on spending a couple of thousands on a SD card. As the camera sensors have started improving and give you better features, you obviously need a better card to match the same. Imagine for a moment if you are shooting a wildlife scene or a sports event, your moment is lost by the time your Ultra SD card gets clicking, especially in a burst mode
However on my Oman trip I decided to use the Extreme Pro and I was extremely surprised at the speed and the output as well.  Whether I was shooting landscape or markets, in low light or in day light, the quality of the photographs was extremely good. If you are looking at shooting videos, especially HD then the extreme cards are a better option to ultra. The extreme cards also come with a lifetime warranty unlike ultra which is just ten years and blue which is for five.
SanDisk extreme pro cards aptly support professional cameras and high-resolution video recordings. The card can help capturing 4K and full eHD video making it an ideal for recording fast paced action without dropping frames. Additionally, The extreme cards comes with  a software – Rescue Pro Delux, which is a downloadable data recovery software.  The software will help you recover lost pictures and it is free for a year. So if you are looking for the best SD card for photography, then look no further than your Extreme Pro.
USING WIFI TO STORE AND STREAM YOUR PHOTOS
But the life of a photographer does not just end with taking great photographs. When I am working on a photo essay, I spend at least an entire day sorting through the photos, processing and resizing them. But a different challenge is in storing them and working on the go. Everyone has a story of at least one hard disk that has crashed and precious photos lost. I used to lug hard disks with me on every trip to store photos. Sometimes I would store them on my laptop and on the hard disks as well.  I often worried that they would crash while I am travelling.
So, now there is a new product in the market that multi tasks and works on Wifi – the My Passport Wireless Pro which is available in different sizes – 1/2/4 TB. My first ever hard disk was a WD passport and even today while the recent ones have crashed, this one still stands tall. Here is my WD My Passport Wireless Pro review.
The first step is to use the Wifi of your device and connect it to your smart phone. Then you download the My Cloud app on your phone. The app gives me anywhere access to my data stored on the drive through my phone or tablet. I normally carry a laptop just to transfer photos to my hard disk but now I could do without one on my travels.
The device has a SD 3.0 slot and the Wifi just helped me to transfer and stream the photos on my smartphone and share them on my socials. Meanwhile, I also took a quick back up of all the photos shot on my mobile as well, so that I could use them. For this essay, I had connected the device to my laptop. It is compatible with both Windows and Mac and after the initial set up, I could start editing my photos and creating a photo essay. The device has a strong battery life, upto 10 hours and it morphed as a power bank too for me. In addition, it gives you a detailed view of the storage, the battery and you can customize the settings as per your requirements.
Every destination has a story to tell you and while words and pictures bring the destination alive, it is the backstory that makes it happen!
The post is written in collaboration with Western Digital. All my Oman photos were shot on SanDisk Extreme Pro and I used the My Passport Wireless Pro and My Cloud app to store and edit the photos. Have you also done the WD My Passport Wireless Pro review ?