Going wild from Bangalore to Kochi on a road trip
It was one of those impulsive decisions that drove my husband and I literally on a wild trip across Karnataka, Tamil Nadu and Kerala many years ago. This is one of our best road trips from Bangalore.  We wanted to drive from Bangalore to Kochi but not through the highways. Our plan was to drive through the Western Ghats, crossing  national parks and forests and stop at some of the wild destinations . Personally for us, this has been one of our best road trips in South India although unplanned. We had no GPS then and we were not even sure of the routes in many places. Most of the decisions on the routes were made on the go.
We have been wanting to go on the trip all over again at one go ( we did the trip in two parts) and I have researched a little more on the routes  looking for scenic stops. So, if any of you fancy a winding and bumpy road trip, meandering through hairpin bends, encountering waterfalls and wildlife, stopping by at rivers and reservoirs, then hop along and this journey is for you. Fasten your seat belts as we are heading on one of the best road trips in South India.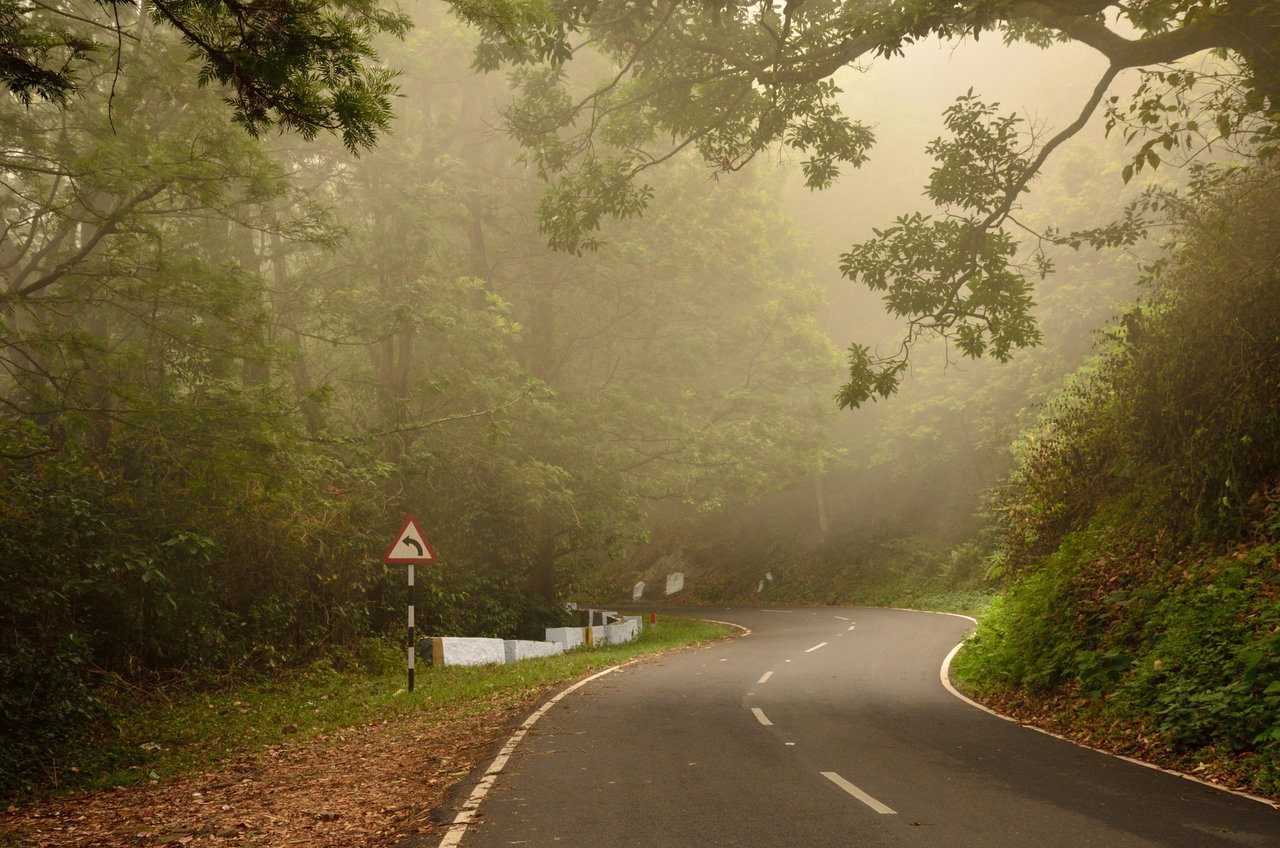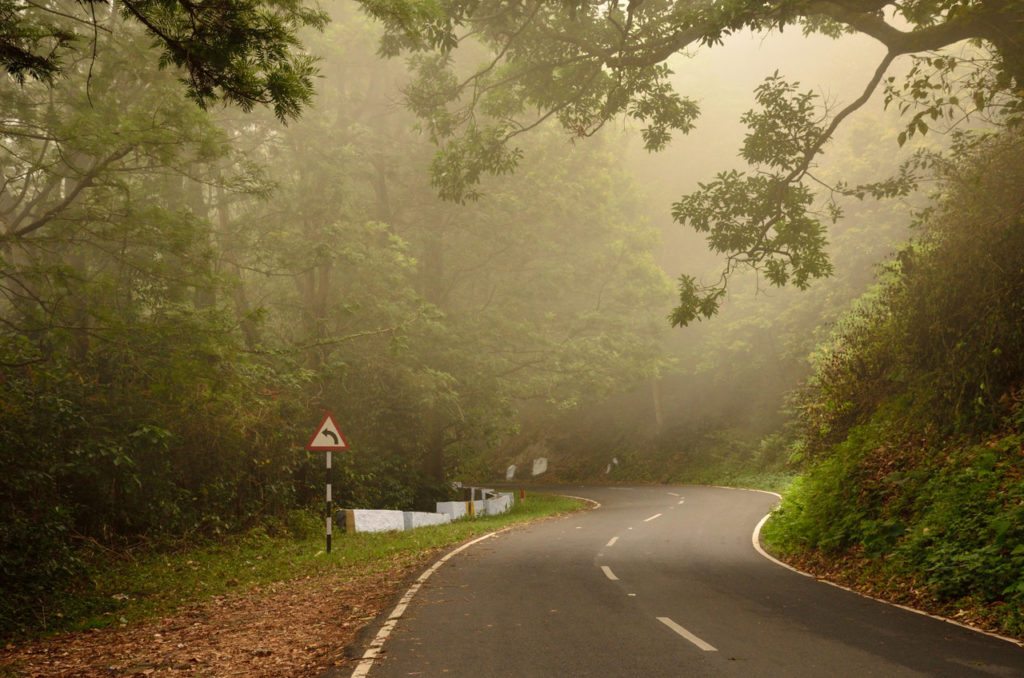 No of days – 5-15 days
It all depends on whether you are a slow traveller or you just want to get to your destination as soon as possible.  For us however the journey is the destination. I would recommend at least a week for an entire return trip especially if you are looking for one of the best road trips in South India
Day 1 – Karnataka
Bangalore – Muthathi – BR Hills
We started our journey from Kanakpura and were heading towards BR Hills , also known as Billigiri Rangan Hills. Misty and nippy, we stopped at some of the lakes to say hello to our winter guests and residents – the waders and water birds. Breakfast came next – thatte idli and coffee and we were back on the road, driving through the rains towards Muthathi and Cauvery Wildlife Sanctuary. This is one of the shortest and  best road trips from Bangalore if you are looking for a quick weekend getaway. Jackals interrupted our journey as I looked for birds. Our first stop however was at Bheemeshwari, a fishing camp on the banks of the River Cauvery. I had been here in the late 1990s, over 18 years ago for a TV shoot  and I remember the tents shaking wildly in the dark and there was no electricity then. At one time it did fit into the very definition of wild. Even today you can trek in the forests or go for coracle rides and try ziplining here. You may encounter elephants here but I was fascinated by the grizzled giant squirrel.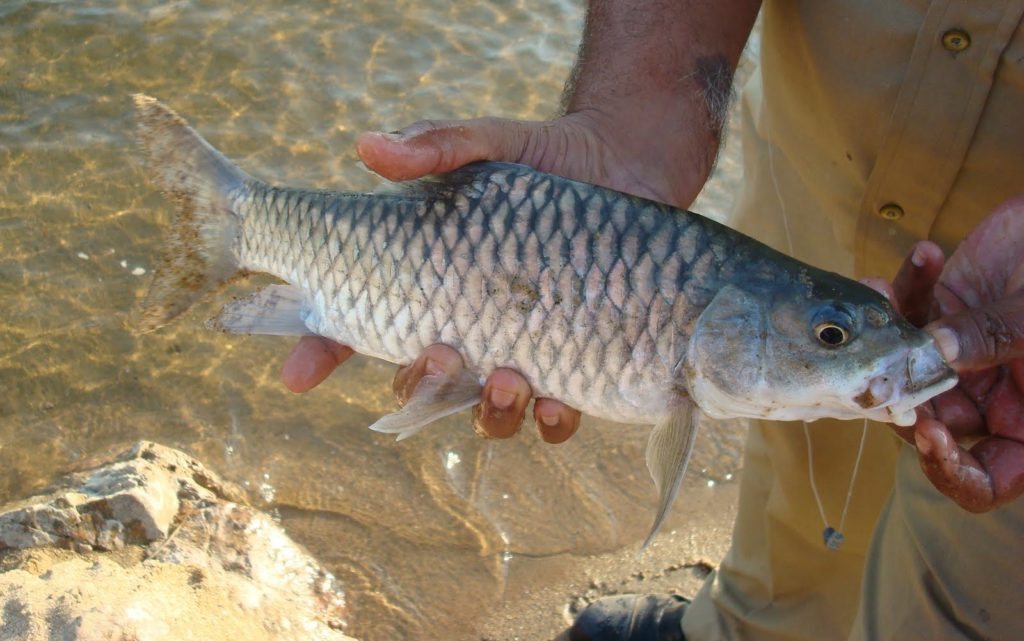 The Cauvery is home to the masheer, the prized fresh water fish which is often referred to by anglers as the tiger in the woods. We spent some time with the local gillis who assist anglers and heard that some of the fish can weigh over 45 kgs. We stopped here for lunch (you need reservations to stay here  and they had a day trip option then ) and continued onwards to BR Hills.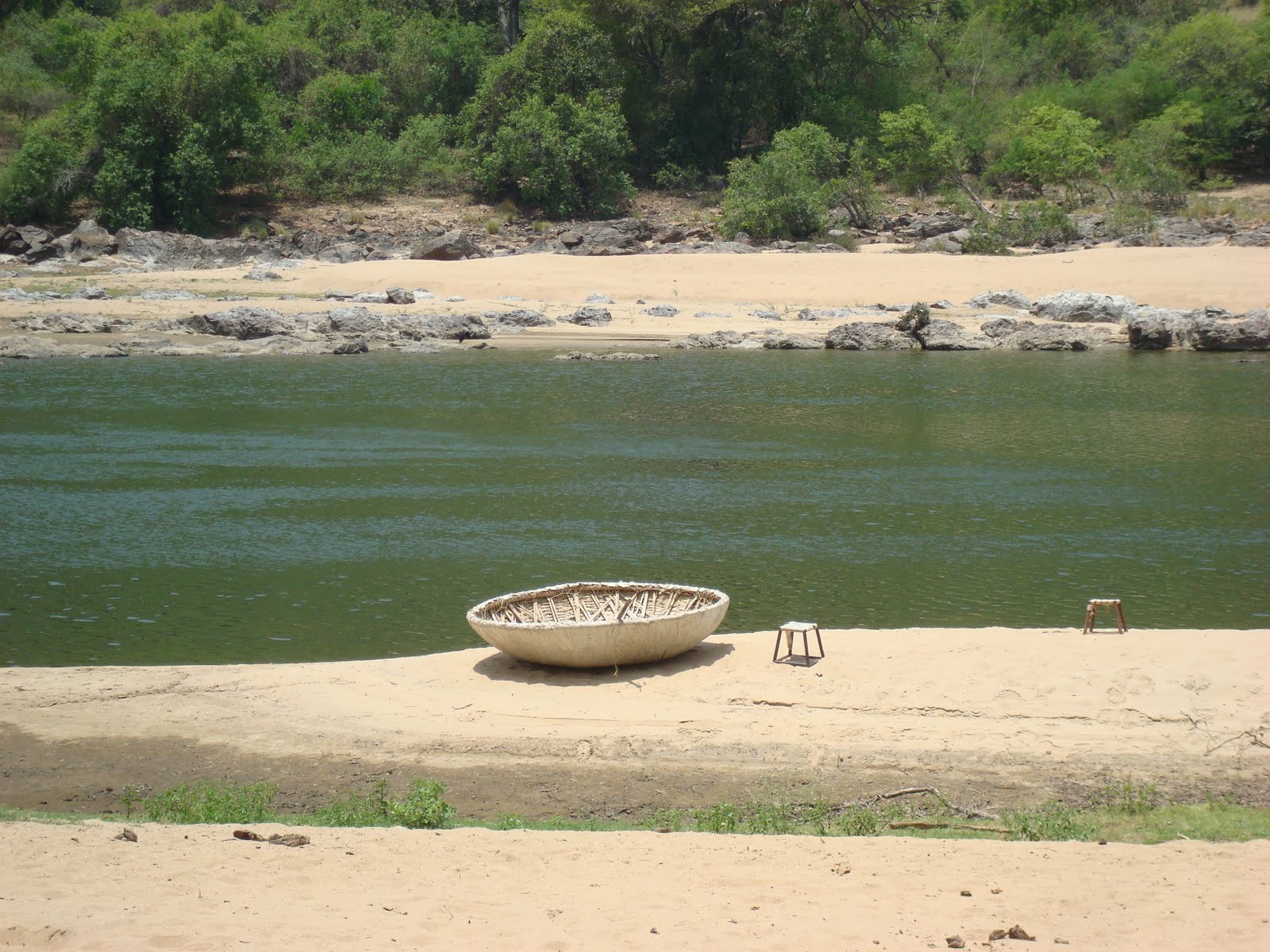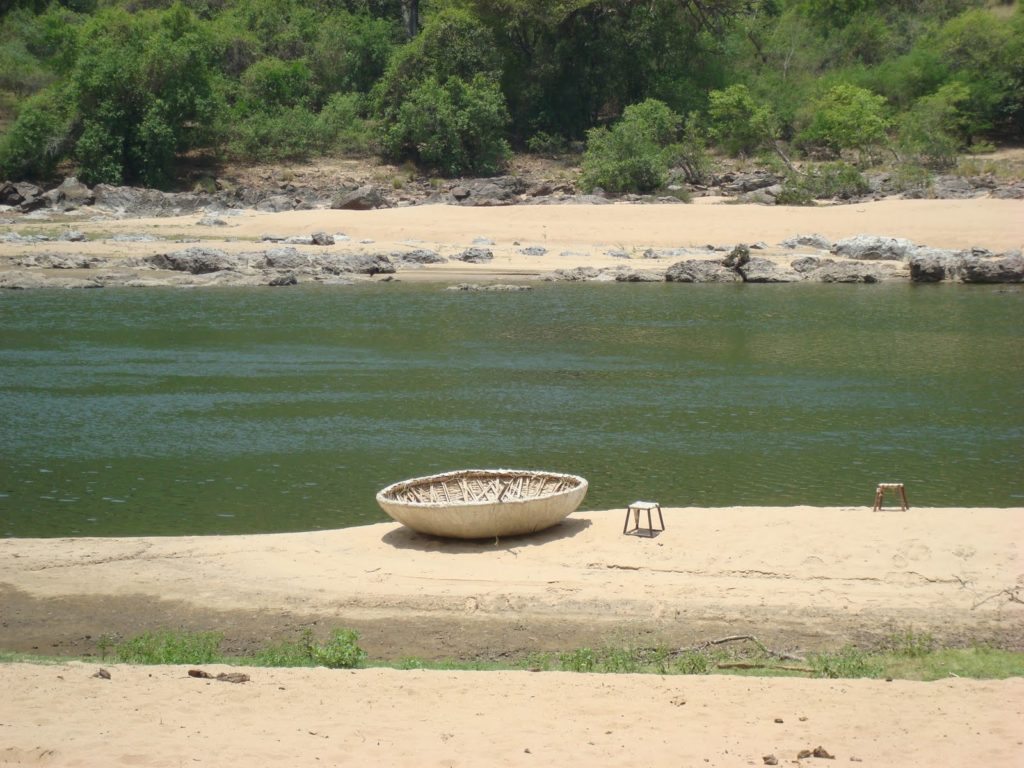 Recommendations for detours
If you do choose to take a break , then I would recommend another fishing camp on the Cauvery – Galibore. You can also go to Sangama, the confluence of Arkavathi and Cauvery rivers and see the gorge at Mekedaatu or to Shivasamudram Falls. No road trip can be complete without a story and hence there is one on how Mekedaatu or the "goat's leap" got its name. The story goes that a brave goat once took this leap of faith, across the gorge to escape from a tiger.
We however continued driving leisurely through the jungles. As we drove the forests changed colours – dry deciduous canopies slowly changed into wet deciduous as the rains started lashing. We had always enjoyed driving in the monsoons, especially to the forests. Although it is not the best time to see wildlife, the jungles present themselves in the pristine form.
BR Hills  – The first stop
Driving through Malavalli ( of the famous MTR or Malavalli Tiffin Room ) and  Kollegal , we stopped at Yellandur to see some ancient temples before entering the portals of BR Hills. The school boy or the blue tinged malabar whistling thrush sang a welcome as soon as we drove through the mist.  I could almost feel the jungles engulfing me. There is a wildlife resort here at K Gudi, where i had stayed years ago and spotted sloth bears and elephants. However on this trip, wildlife seemed to elude me. There were a few coffee plantations up the Western Ghats that dated back to the colonial era and one of them , Athikkan was owned by my grandfather and is now managed by my uncle and cousins.  As we drove through small hamlets, we heard stories of how Veerappan and his band used to control the lives of the villagers here.
The BR Hills is also known for the ancient Ranganatha Swamy Temple . We later went up to see the Hornamatti Rock perched on a cliff. Standing there, in the grasslands and looking down at the valley below, we were overwhelmed as the mist came calling. According to a legend, the rock has been here for years and no one, not even herds of elephants brought in by local kings have been able to remove it.
Day 2 – Tamil Nadu
BR Hills to Sathyamangalam-Coimbatore
This was my favourite  part of the journey and that was not because I was entering my home state. Personally this stretch is one of the best road trips in South India. We were still in Veerappan's territory but we were driving through some of the most rugged tracts,  raw and yet beautiful. Our journey took us to Sathyamangalam Tiger Reserve and we drove through the Dimbham Ghats which connected Karnataka to Tamil Nadu.These ghats can get very treacherous, especially during the monsoons and hence it is advisable to start early. We reached Coimbatore late in the day and decided to just take it easy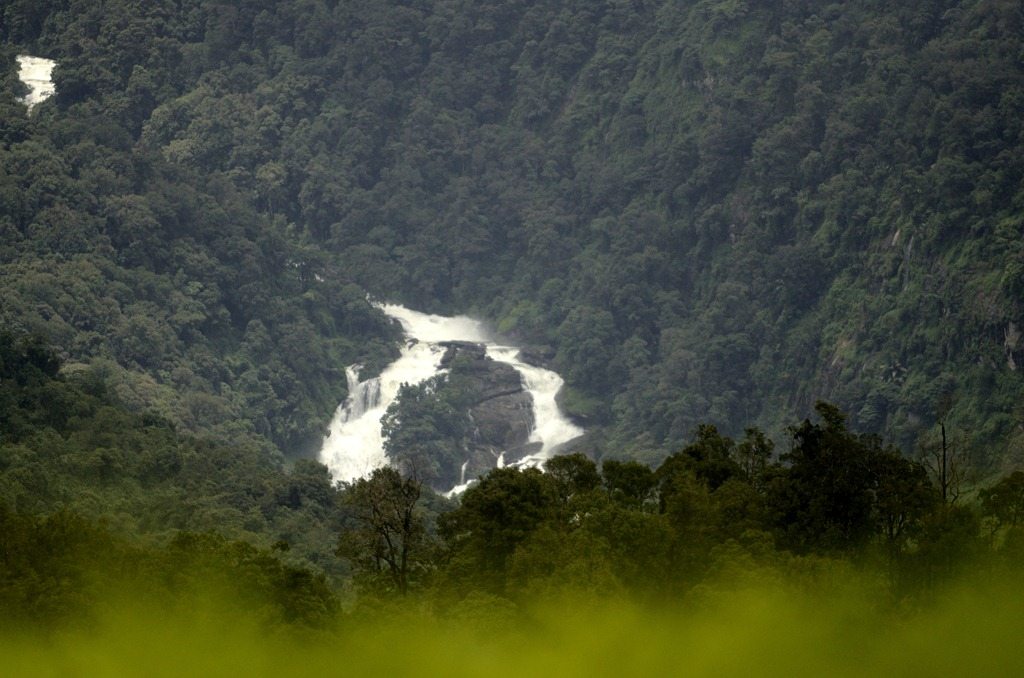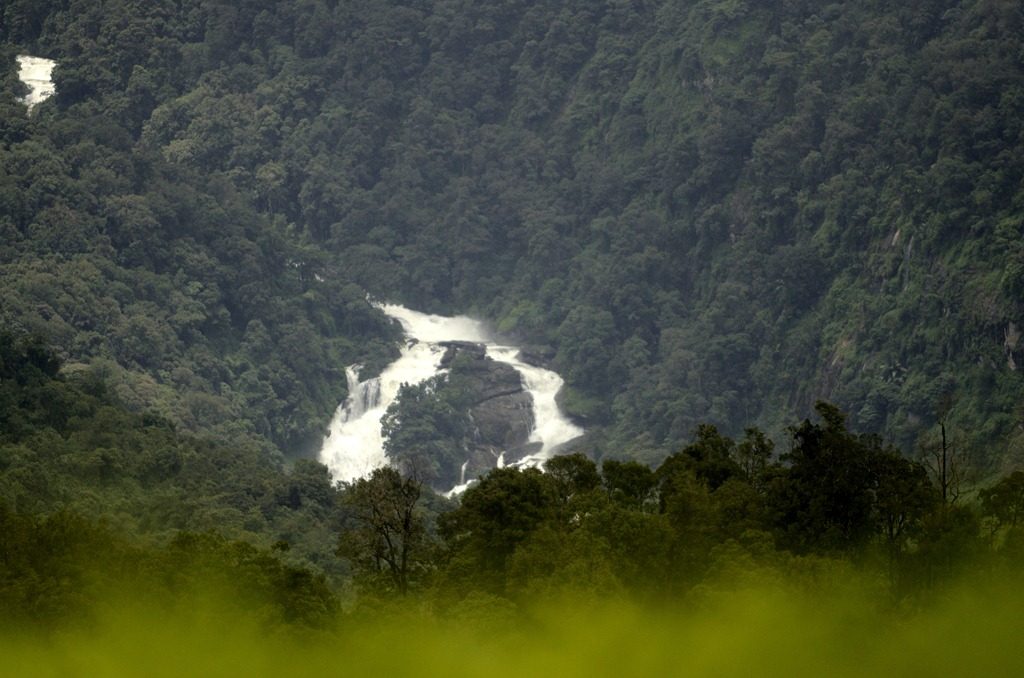 Detours recommendation
There were detours everywhere. You could choose to go to Ooty from here and head to Mudhumalai Wildlife Sanctuary. And if you want to head back to Bangalore, then perhaps you can drive to Bandipur and thereafter to Mysore.  However, we wanted to drive towards Kerala.
Day 3 and Day 4 – Tamil Nadu – Kerala
The Annaimalais – Valparai and Perambikulam
We were headed to the Annaimmalai Mountains through Pollachi. The rains had stopped and the hairpin bends from Pollachi to Valparai were an ode to beauty. Reservoirs flitted in and out of our view. The forests morphed from dry and wet deciduous to dense tropical rain forests. Coffee plantations were replaced by tea. Only the mist was a constant companion. The Nilgiri Tahr came calling.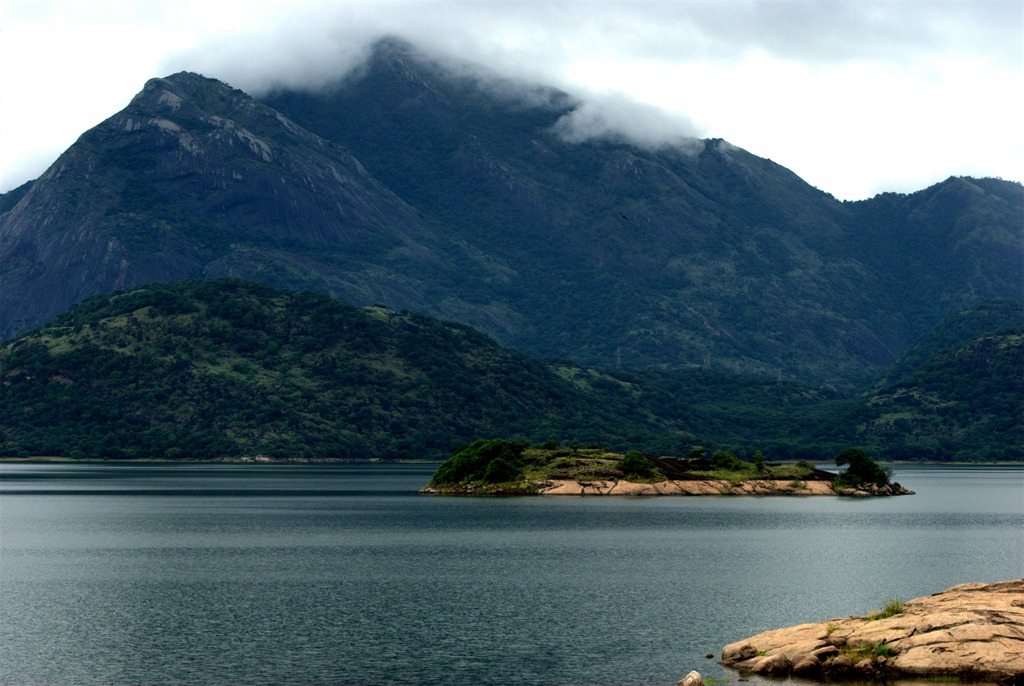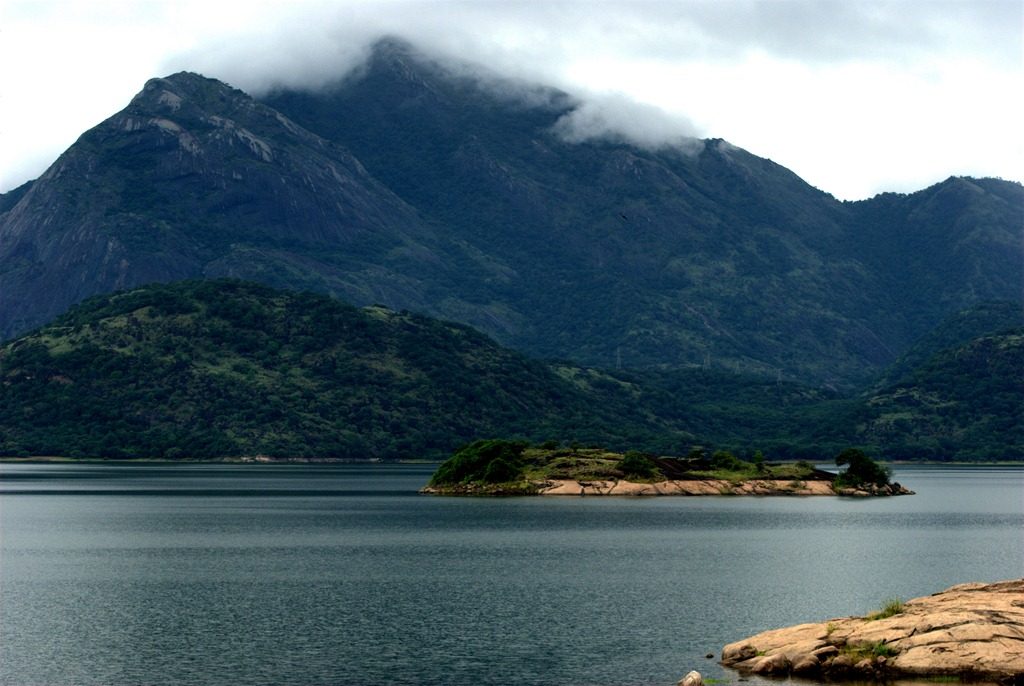 There are several detours and destinations here and we were compelled to stay for at least a couple of days. There was the Top Slip where bikers were not allowed as it was amidst the elephant corridor. You could do a short hike at Karian Shola if you are up to it. And across the border lay Perambikulam Wildlife Sanctuary at barely 30 kms.  If you are looking for some of the best road trips in South India, then they are all in the vicinity.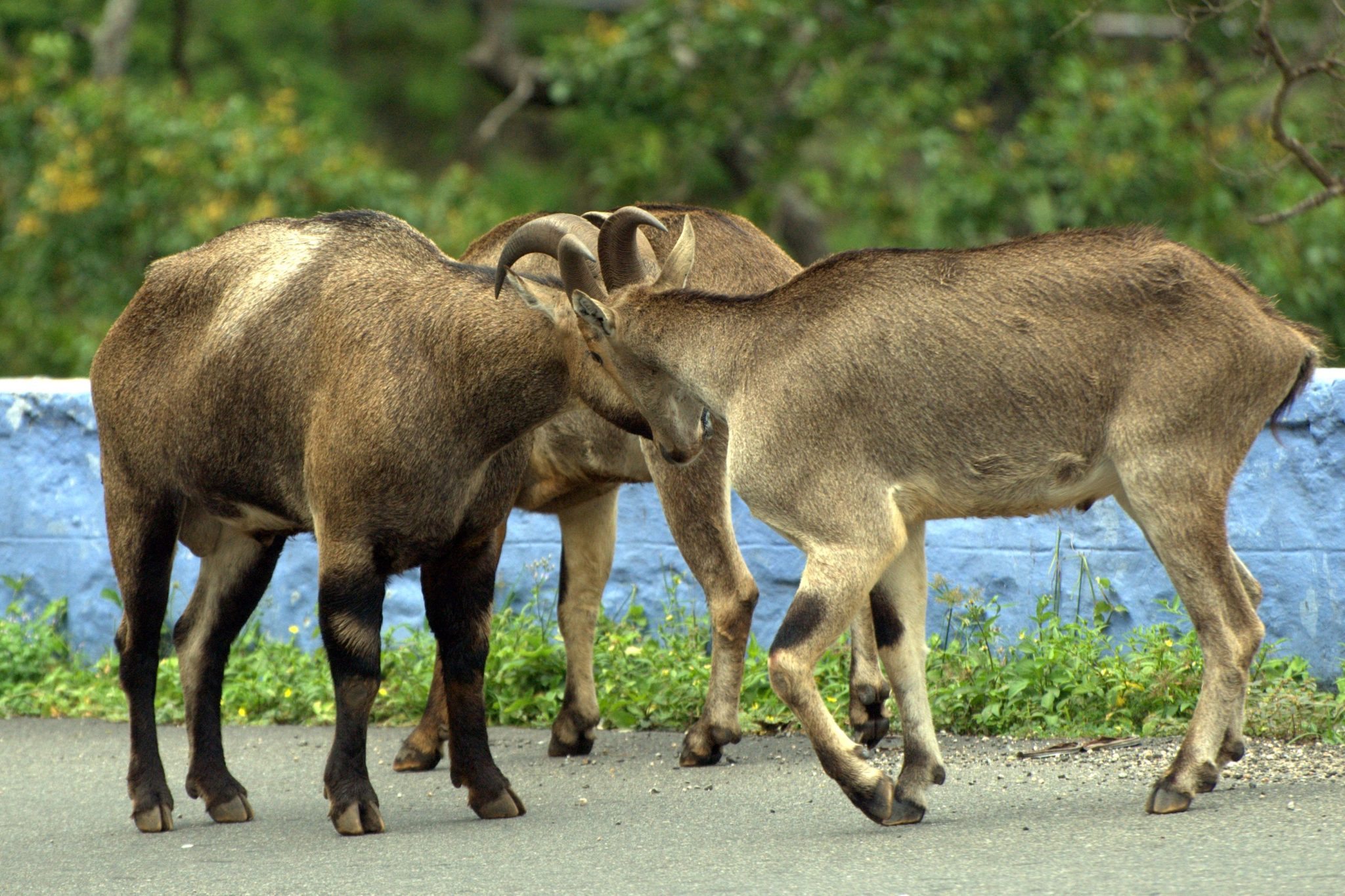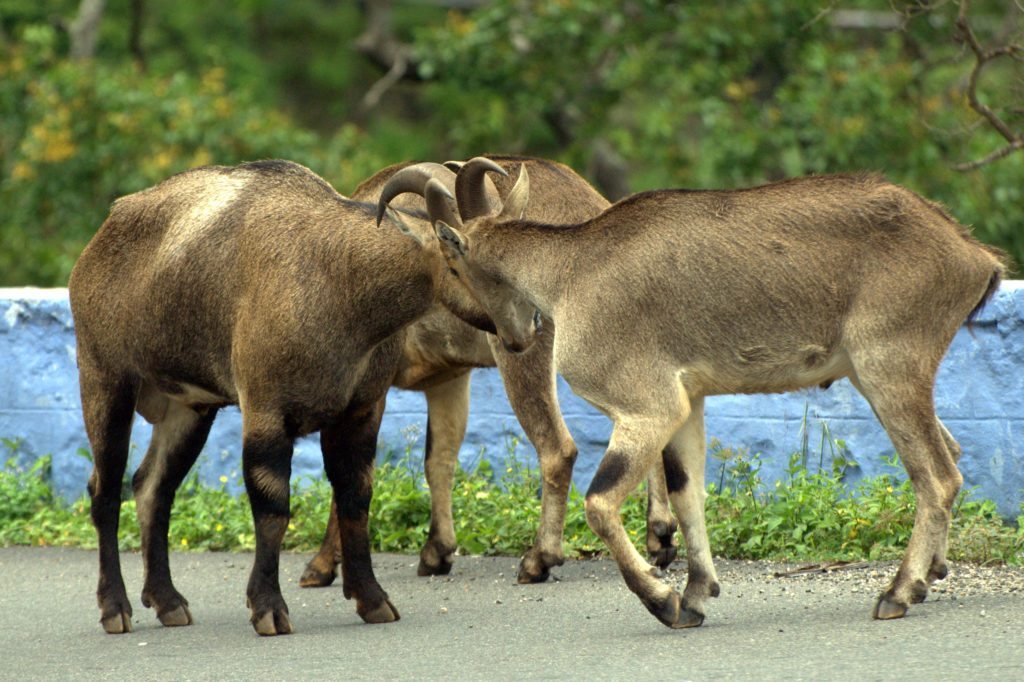 You could choose to stay here and hike the Salim Ali trail  . We did not however do that and just decided to stay on the road. The journey to Valparai was an experience by itself. We drove through the Aliyar Canal, taking in the beauty of the route. I was also recommended the road via Top Slip as well.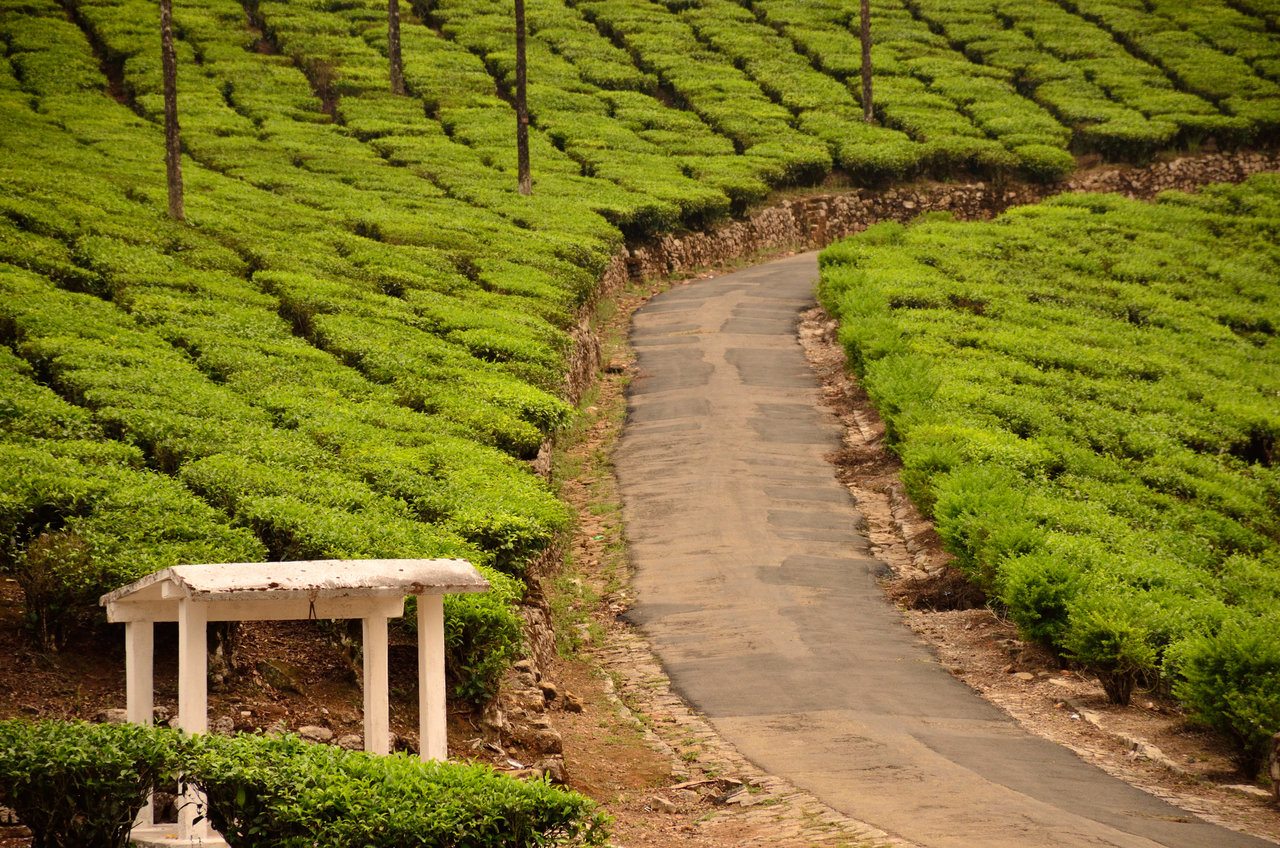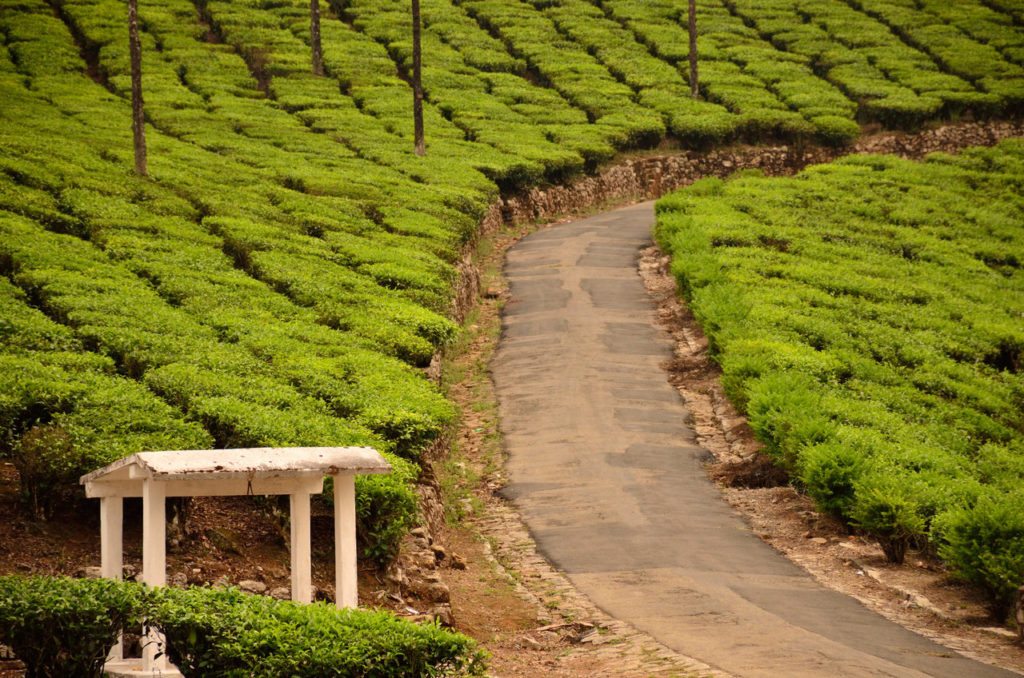 Valparai in my opinion needs at least a couple of days but we spent just a night here, The bio diversity hotspot is home to endemic plants and animals and if you are lucky, you can like Velu, even See God here. I met Velu when I had visited Valparai on  an another trip and he claimed that God in a human form gave him "darshan" right in the park here. Valparai is probably one of the most beautiful places on earth that I would not be surprised if God decided to just live here
Day 5 – Tamil Nadu – Kerala
Valparai- Athirapally-Chalakudy-Kochi
Finally we were back on the road after relaxing in Valparai. They say the best things happen towards the end and it was one of the most amazing experiences, as we drove from Valparai to Athirapally, crossing into Kerala from Tamil Nadu. The waterfalls was an absolute sight to behold but the journey was the destination. Dense forests accompanied us throughout as the floating mist veiled and unveiled them. The roads took us down to Chalakudy and thereafter to Kochi where we finally took a break. Driving on this stretch also made you realize that there is more to Kerala beyond backwaters. This is not just one of the best road trips in South India but an experience in itself.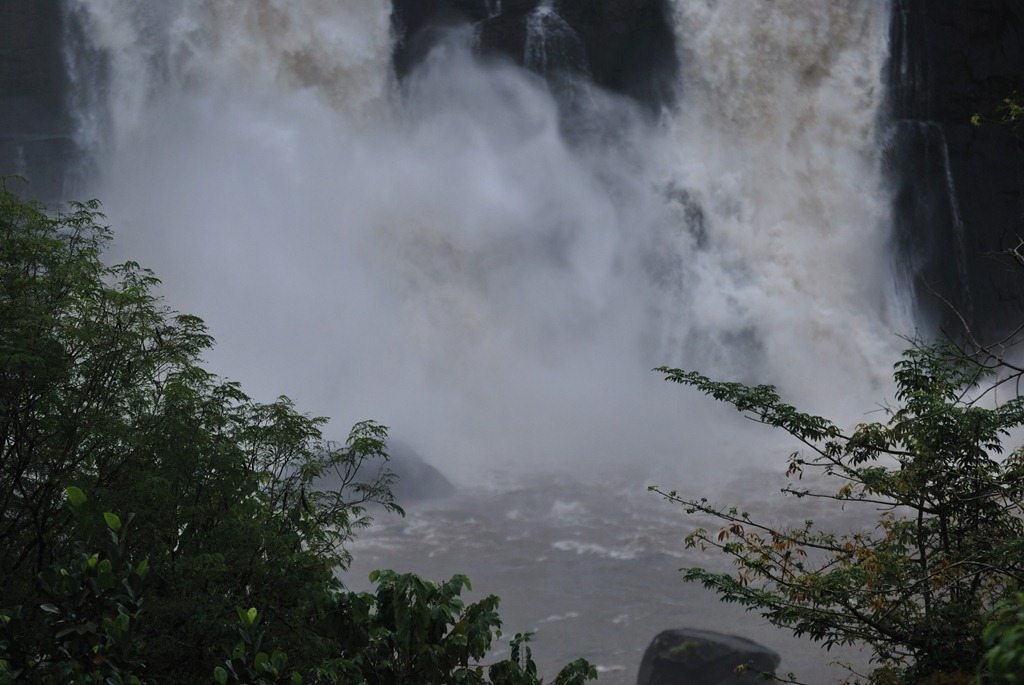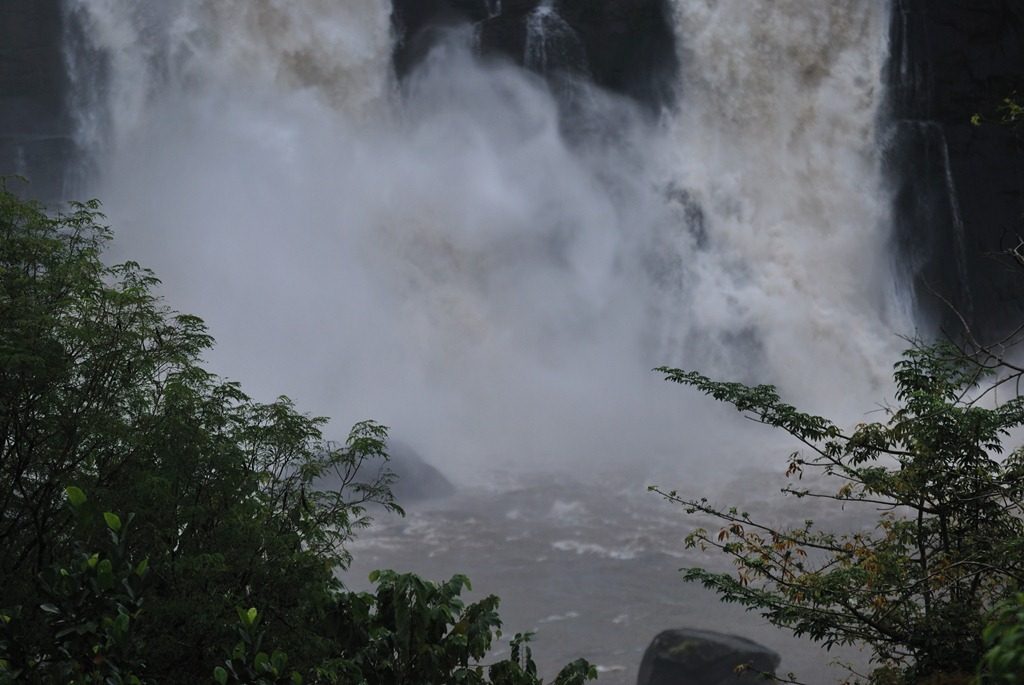 The Western Ghats kept surprising us at every step with its raw beauty, the  dense forests, serpentine hairpin bends, roaring water falls , overflowing rivers, coffee and tea plantations giving us company. The endemic flora and fauna at every forest town kept changing as well. Birds beckoned us, the lion tailed macaques and the Nilgiri Tahr watched us come and go while the elusive cats stayed elusive.
When we went on this road trip, we were offline and stayed away from social media but perhaps another one soon.  If any of you is interested in this journey, some dos and donts for you.
Please ensure that you are driving in the day between 6 am and 6 pm. Most of the forests are closed after 6 pm and you will not be allowed to drive on the roads. It is also safer to drive during the day
Drive slowly. Look out for the gentle animals who may be crossing the road. You are encroaching on their territory
Do not get down while driving through the forest, especially if you see an animal. I have done it in one of my early trips when I was ignorant and stupid and was chased by an elephant. Believe me, it is not an adventure.
Please do not blare loud music. There is a gentle melody played by nature. Enjoy in and soak in the silence
Please do not litter and use plastic – all these wildlife parks are plastic free and recycle whatever you are carrying !
Please recheck these routes. This trip was done a long time ago and there may have been some changes. Check the weather and the road conditions as well.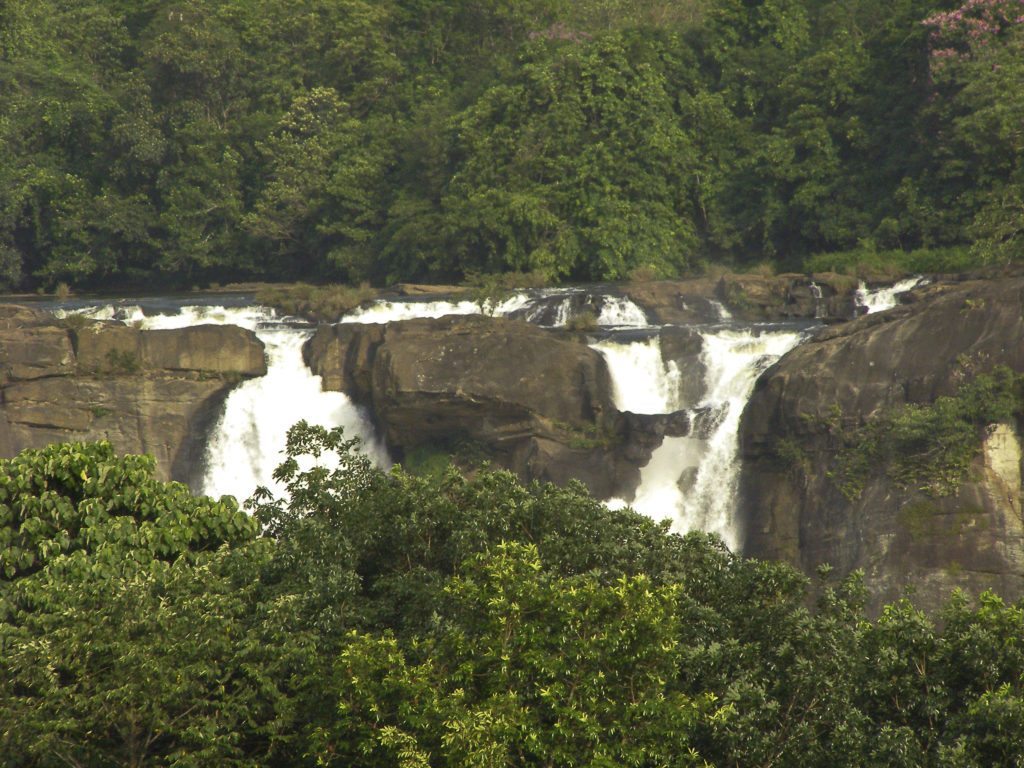 What are your favourite and best road trips in South India ? Do share your experiences and recommendations.