Five reasons to visit South Australia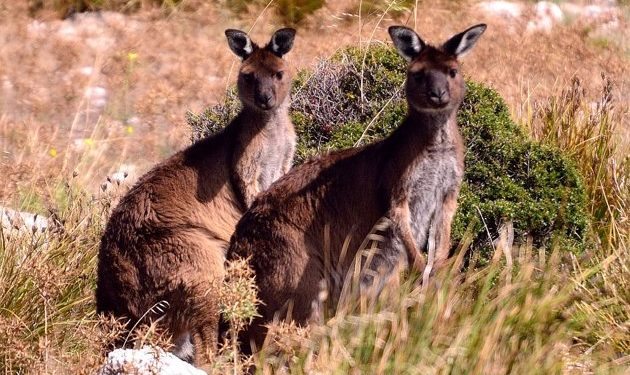 For most of us Australia is all about Melbourne, Sydney, Brisbane and the Great Barrier Reef. However twenty years ago, when I visited Adelaide, I instantly fell in love with it.
Read my post " Adelaide, Australia where it all began"
It was late evening and the skies were painted in hues of grey but the streets of Adelaide were bursting with life. Loud foot-tapping music pierced through the streets which wore a festive look and it seemed like the entire city had gathered there to watch a spectacle.
I wondered if a celebrity had taken centre stage. But as I jostled through the crowds, I noticed that a magician was performing a dare devilry act, preparing to slice himself into two parts. The crowds hooted and cheered and then there was pin drop silence as the axe almost dropped around his neck. But then he was only teasing, urging the crowds to cheer louder.  It was the Adelaide Fringe and several performers thronged the streets. I walked up to the venue to catch a couple of shows and I saw a possum scurrying up the tree into the darkness.
Twenty years ago when I visited Adelaide, it was silence that had greeted me. Today the energy is infectious. Unlike last time, I decided to explore a bit more of South Australia and was completely fascinated by it.
Read my post – A week in South Australia 
I was high on wine, fell in love with the countryside, slept on the grass along the beaches, roamed aimlessly in the wild, spotted birds walking up to me, cuddled a koala, met people who were in love with India and drove along the coast, heading to light houses, vineyards and caves.
In fact all of Australia is stunningly beautiful. If you are looking for holiday ideas in Australia, then here is a post on the Big Australia Bucketlist – 100 things to do and see in Australia.
However there are many reasons to fall in love with South Australia, but I would list a few of them here
Festive spirit
Adelaide may not have the Victorian touch of Melbourne or the grandeur of Sydney but it has a youthful energy that grows on you. Beaches, parks, wining and dining, shopping – you name it and Adelaide has it. The city is always buzzing with festivals- performing arts, theatre food, music, sports . Besides the Adelaide Fringe, there is the Adelaide festival as well. But it is cricket fever that puts Adelaide on the top of the list as the city lays claim to the Don of all cricketers, Sir Donald Bradman. And for fans all over the world, as the World Cup kicks off here Down Under next year, the celebrated India Pakistan match is on at the Oval .
The Wine
This is one good reason to be intoxicated by South Australia. Head to Adelaide Hills or lose yourself in a fabric of green in Barrossa Valley ,with  its cellars of reds. I posed with my birth wine in Seppeltsfield and got high sipping a 100 year old wine .
If Barrossa Valley is not enough to get you into high spirits, then head to Coonawarra, where you can stop at any cellar and taste the wine of your choice.
The Wilds
Australia's third largest island, Kangaroo Island is barely a couple of hours from Adelaide and here you get to meet kangaroos, wallabies, koalas , Australian and New Zealand seals besides endemic birds in their own natural habitat. While Kangaroo Island should not be missed at any cost, if you are running short of time, then head to Cleland National Park in Adelaide where you get to feed the kangaroos and cuddle the koalas
Beaches
You don't have to go too far to soak in the beaches. Step into the past and take a 1920s tram and head to the oldest sea side suburb of Adelaide – Glenelg. Lose yourself in the pristine white sands and aquamarine waters or get high on beer and laze in one of the restaurants. If the beaches around Adelaide are not enough, then drive down like I did to the Limestone Coast where stunning views and quaint sea side towns with forgotten lighthouses beckon you.
Caves
The only World Heritage site in South Australia , a visit to the Naracoorte  caves take you into a world of fossils . It is believed that several giant marsupials lived in the area around the Limestone Coast millions of years ago. And these have been recreated in the Wonambi Fossil Centre. It calls for a day of adventure as you squeeze and bend through the four adventure caves. While three of them – the Alexandra Cave, the Victoria Cave, the Bat Centre and Blanche Cave need a guide, the Wet Cave can be visited any time on your own.
If you are looking for more reasons to visit Australia, then do check out this post on Top ten things to do in Australia