Five toy towns of India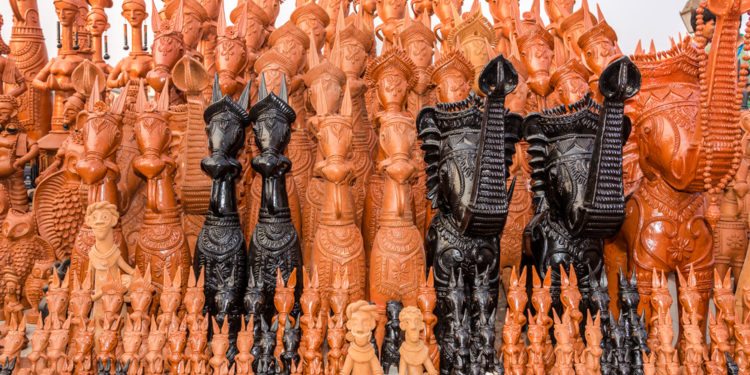 Arts and Crafts of India
I have always been fascinated by arts and crafts of India and I like to bring home a handicraft from every place I visit, especially when I travel in India. They tell you so much about a place but also remind you of those skilled artisans who create magic with their fingers. Some turn silk into sarees, some mould clay into pots and pans, some create poetry out of stone while others craft toys out of wood.
From time immemorial, kings and queens of yore have recognised skilled craftsmen and women who showcase their talents . Look at the carvings inside a temple or the murals in a palace. Painters, sculptors, weavers – their skills were recognised and showcased in ancient days.
Navaratri Golu in South India
During Navaratri and Dussehra, all of South India celebrates Golu or Bombei Habba referring to dolls . These are clay models of deities carved by men and women even today. Some are carved of wood as well. Although they are now available virtually anywhere in South India, there are some towns in India which are known exclusively for them. But the toy towns in India are not just known for these bombais or dolls. From wooden toys to terracotta horses, these towns are known for their arts and crafts of India.
Chennapatna toys
My favourite toy as a kid was a rocking wooden horse that I still have in my house and it takes me to Chennapatna. A small little town on the Bangalore- Mysore route, Chennapatna is a haven for toys and children. Driving along the road, you will find small shops selling wooden toys designed as people, animals, birds – all carved out of wood and painted with vegetable and natural colours. Today there are keychains, toys, games that beckon you to these shops. An art that has been promoted since the days of Tipu Sultan, the artisans of Channapatna are crying out for some recognition today.
Kondapalli toys
My favourite among all Navratri Golu bombais, these wooden toys from Kondapalli in Andhra Pradesh are unique in their own way. From avataars or forms of Vishnu in Dasavathara to vignettes of rustic life, this craft apparently is over 400 years old and the dolls are decorated in people's homes during the Navaratri Golu season or Bommala Koluvu as its called here.
Rajasthani puppets
How can we think of toys and arts and crafts of India and forget the puppets or the Katputlis from Rajasthan ? These colourful puppets made of wood is almost a symbol of every fair and festival. Believed to be over thousand years old, these craftsmen and women have kept their arts alive, narrating local legends, stories and epics. The art of storytelling goes hand in hand with these string puppets as they are not just toys but a form of theatre.
Sahranpur wooden toys
Another town in Uttar Pradesh, Sahranpur is famous for its toys that are carved out of wood. From dolls to toys to games, these are lathe turned and lacquered toys that are hugely popular even today.
Bankura horses
You must have seen them in posters – they are one of the symbols of Indian folk arts and crafts. A craft that originated from West Bengal in Bankura district, the villagers of Panchmurha are the original artisans. In ancient days terracotta horses were offered as symbolic sacrifices to local deities. You can see this ritual in Tamil Nadu also today.  Its not just horses but pottery from this village is quite famous too and the artefacts include elephants and other animals too.
And these are just some of the toy towns in the country and just a peep into the arts and crafts of India. The skills of these men and women have been passed on from generations to generations and while some have been patronised by kings and queens, others have slowly faded away. It only calls for ways and means to impart skills to talented people and it is not just restricted to arts and crafts.
Almost every industry today needs talents who are specialised and their skills are horned. And that is where Skill India, an initiative from the government comes in. They train and improve skills of several youth in various sectors, especially in travel and hospitality. Even drivers who take you out on road trips are being trained in this initiative. From soft skills to expertise in their fields, Skill India enables India's youth who do not get the exposure to find relevant jobs in various fields. And like art, these skills need to be chiseled to perfection as well.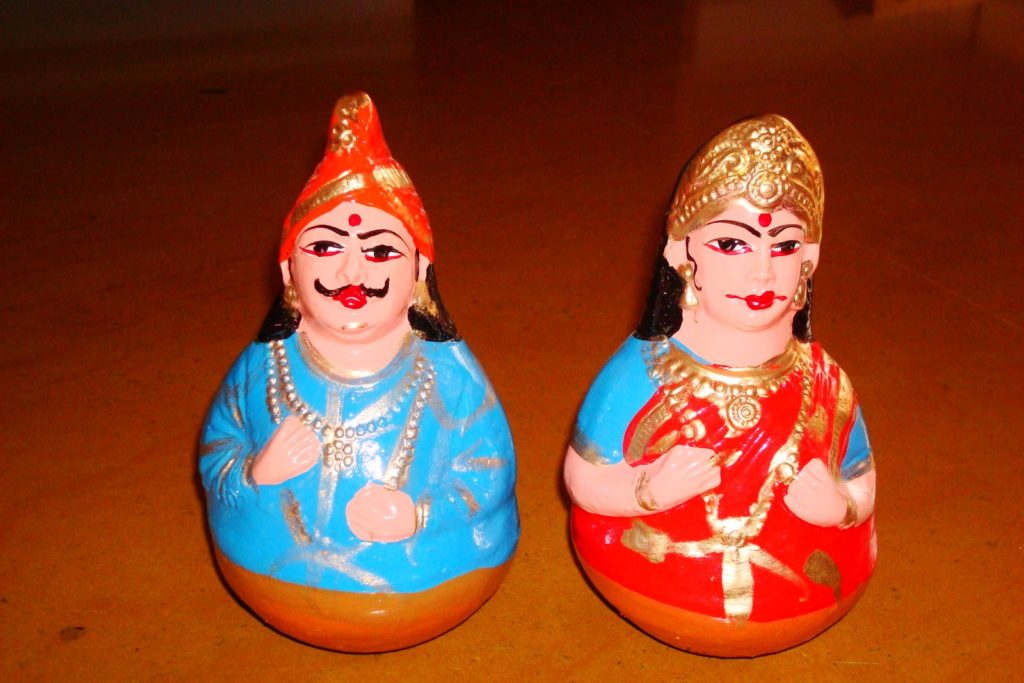 I would like to dream of an India where we can boast of skilled personnel in almost every field. Even as technology advances and innovations are seen in every industry, it is a challenge to ensure that we have the skilled manpower to match the pace of growth. As a traveller, we talk about global standards when it comes to transportation, infrastructure, hospitality. But there is a human touch behind everything. If Indians can be groomed with the requisite skills – be it in communications, soft skills or specific to their industry, then we can set the standards. And I would like to see the day when our country emerges as the skill capital of the world.
This post is written in partnership with Skill India.