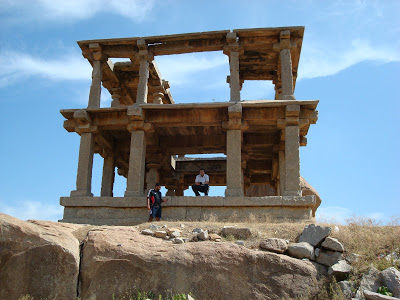 The annual Hampi Utsav (festival) starts from today and I am not going. I have been to Hampi many times before and it remains my all time favourite destination. I discovered Hampi in 1995 during a college trip . The Utsav was going on and the ancient Vijaynagar capital on the banks of the river Tungabhadra was completely colourful. The melange of tourists – foreign and domestic, the junkies and the folk artistes make this place special.The ruins, the temples , the rocks and the pillars have left an indelible mark in my mind.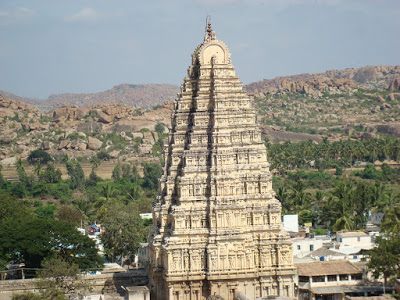 Hampi is ageless. It even dates back to the days of Ramayana . This post is not about the story of Hampi, but about my tryst with this place. One of my favourite trips to Hampi was in 1999-2000 when I went there to cover the Hampi festival for a TV channel. It was a time when not many knew it was in the tourist map of India. The trip was very interesting for various reasons , one of them happens to be a man I met called Ceasar Baba .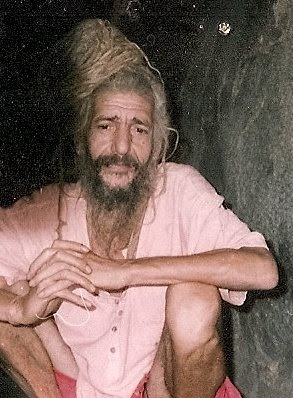 He had come from Italy and he lived in Hampi for more than a decade. He spoke chaste Hindi and did not know much English. He took us to his little cave in the mountains , the entrance was a rock painted with a huge Shiva . He showed us his papers and passport and said he is not an illegal immigrant..although he shared with us stories of many ..including one "Meera" whom I will come to later.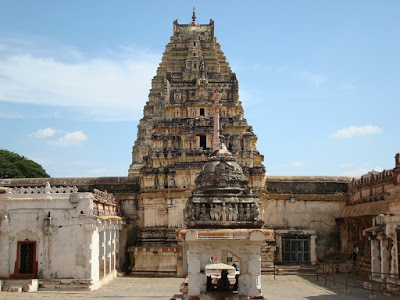 Ceasar Baba willingly posed for our TV camera and allowed us to shoot him doing his usual routine. He gave us buttermilk and showed us around his humble abode which included a kitchen, a puja room, a small balcony/verandah and a bedroom with a makeshift toilet. All this on the rocks above a hillock . He had a roommate..a Scot who refused to speak to us. When we finished our shoot, we left Ceasar Baba and his Scot in a state of trance outside the puja room ringing the bell..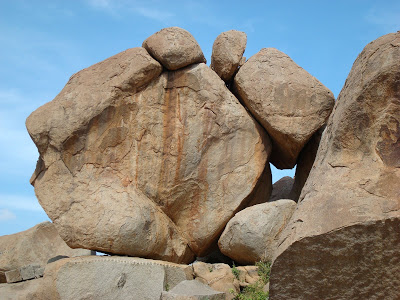 "Meera" according to Ceasar Baba was an illegal immigrant from Europe who came here as a tourist and then went on to be a travel agent.She befriended an Indian "swamy "and then lived in his " hermitage" after his death. When the Indian authorities went to chase her away, she chased them with her pets – a couple of dogs and snakes.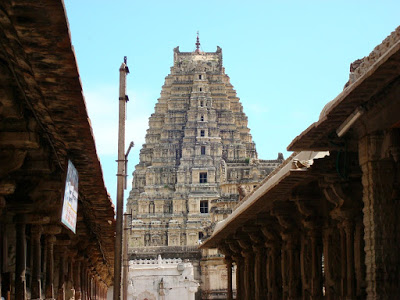 We went to meet Meera, and I really had to shake my fear of dogs to get there.. A small creaky gate opened as the dogs barked away and there was a woman with long matted hair wrapped in a towel. And she had a couple of fangs as well..she laughed saying that was to scare people away . Unlike Ceasar Baba, Meera refused to talk on camera or allow us to shoot her or even take a picture..But she didnt chase us away with snakes and dogs ..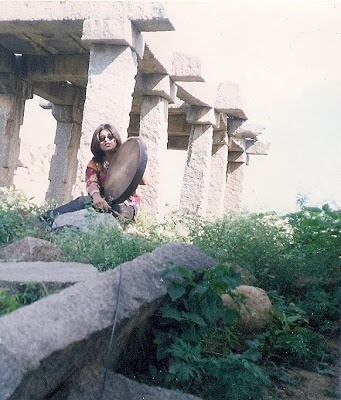 The most interesting people I met were Susie Lumsden and her brother , Paul who had come down from London and had made Goa their home. It was Susie's 20th visit to Hampi as she knew every single nook and corner of the ruined town and every vendor as well. She was a familar face. They are bike enthusiasts and are ace riders. For a living, she brings foreign tourists to Hampi from Goa and they bike the entire route.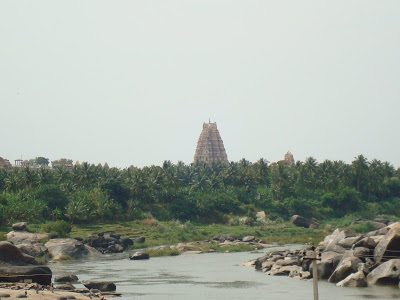 Needless to say, Susie became the "anchor" for one of my stories as it was through her eyes that I first discovered Hampi's little secrets . I went there again and every time I go, the place becomes magical. The stories from the Ramayana, the rise and fall of the Vijaynagar Empire echo from these rocks.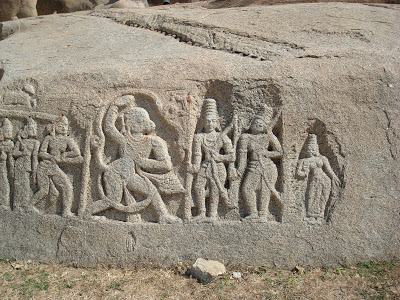 My husband went there last year with his colleagues and some of the pictures here are from his collection. I have lost the footage and the pictures, and just a couple of scanned pictures remain to tell the story. I hope to be going there before this year ends .