Seven frequently asked questions on travel blogging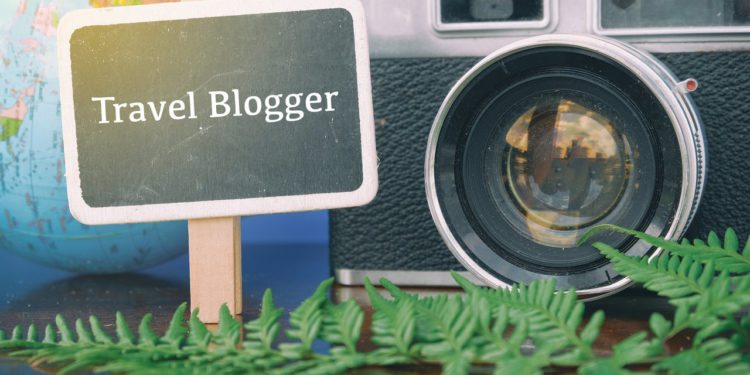 Travel Blogging for beginners – How to get paid for travel blogging ?
I had promised earlier this month that I would answer any question related to travel blogging as a part of my twelfth anniversary of my travel blog  and I was overwhelmed when I saw the barrage of questions. There were so many of them that I decided to do an entire post, clubbing some of the questions together. Of course, the most common of them was how to get paid for travel blogging ? I am no expert but in the last twelve years of my blogging career, I have learnt a little. So I will share my experiences and I hope they will help you.
Do you want to travel or be a travel blogger ?
But here is a prelude. Before you plan to set up a blog or figure our how to get paid for travel blogging, ask yourself this question. Is your focus travelling or travel blogging, because the approach for both is rather different. Lets talk about travel first.
Travel is what brings us here. It is the passion that makes people get a bit irrational. We quit jobs, become nomads or shift cities and countries. It is an addiction that has no cure. Frankly I am a travel addict. I have been at home barely three weeks and am already feeling the itch . As travellers we have a never ending bucketlist. We want to see, touch, feel, experience a whole lot of things, explore new shores, revisit old towns all the time.
Should you quit your job to travel ?
If you ask me, it does not matter for a passionate traveller, if he/she is employed or is a freelancer. The two main constraints are time if you are employed and money if you are not. You just have to plan your travels around them. Before I quit my career in media, I travelled whenever I could. I used to go for a meeting in Kerala or Goa and vanish for a few hours or extend my trip by a couple of days just to explore.  Every holiday, weekends and special ocassions like birthdays or anniversaries were devoted to travel.In fact am sure all of us do the same even today.
My blog was born as a platform to practise my writing skills and I had a day job then. My company allowed me to freelance as a writer too and I eventually wanted to own a piece of the internet for my own travels. But a lot of water has flown under the bridge since then
Ask yourself before you plunge into blogging,  if you are really interested in starting a blog or you want to just travel and share your photos on facebook. There are so many friends of mine who are avid travellers but are not into blogging. And their lives are entirely offline. That said, blogging is a whole different world altogether and here are some thoughts on how to get paid for travel blogging.
However lets get on with the questions from readers
N J – I am currently at the cross road of quitting my job. Loans to pay and the fear of financial instability is whats holding me back from taking the plunge. At the same time i feel so bored , suffocated here that i want to call quits. I would love to learn how you can get paid for travel blogging, what was your first break and how long it took for you to reach there.
Many people write to me asking if they should quit their jobs to travel or blog. My answer is Yes and No. Follow your passions. It is not a good idea to work for a company or be stuck in a career that is not working out for you. You will stagnate and make people around you feel miserable too. Its like being in a bad marriage and in this case, you are just abusing yourself. But then, be grounded and practical. I am someone who has been fiercely financially independent since I was eighteen and being a typical Capricornian, I look for security. It is not easy to have a plan when you are at crossroads but travelling is not a glamourous path of roses. So first ensure that you have enough money – either to travel or to help you set up something on your own.
When I quit my thirteen year old career in media, I was in the senior management and I had made some decent money. To be honest, I quit because I was burnt out and I wanted to explore a world outside my cubicle. Travel had been a passion and freelancing was something that I had been doing since I was an eighteen year old. Besides I had just started blogging. So it naturally became my next option.
How can you fund your travels ?
But believe me when I say this – There has not been a single month since I quit my job where I havent brought home money, even if it was just a quarter of my corporate salary.  And this was about a decade ago in 2007-08 when blogging was remotely a career option and being a freelancer was just about enough to pay my mobile bills. And that is why I owe a lot to my media career – it taught me how to look for projects. I used my media skills to consult. Being a freelancer and writer, I took up editing jobs. Since I had a head start in blogging, I persuaded clients in the travel fraternity to set up blogs and I managed it for them. I helped some of them create a community and I also did outreach programmes. I started trails and took people out on them and even freelanced for a few.
My focus then was to travel and I travelled a lot on my own, exploring nooks and corners of India and even abroad with whatever money I had. I ploughed my earnings back into trips and set myself targets. I did not touch my savings. There were bad months and there were good months and I learnt to work around that.  If I spent XXX on a trip, I would look for ways to earn it back either through writing or projects. Press trips and FAMs came years later . So to cut a long story short – Money matters – either to fuel your passion or to get back on your feet. So quit your job, travel, create a blog or start a new business but dont forget to ensure that your bank balance is healthy 
AK – As per my understanding travel blogging is about describing a place and sharing the experiences ! How to start a blog? And how can one make money out of it?
It is very simple to start a travel blog. Register a domain, buy or take one of those free themes, get a hosting package, travel and start blogging. You can get any of your designer friends to help you here. But if you ask me the first requisite to be a travel blogger is to be a passionate traveller. It does not matter if you dont have the money to travel far and wide. Do backyard travels. Explore your own city. The second, share stories – either write or do a photofeature or vlogs – whichever interests you. If you already have a strong presence on social media and you want to add blogging to your repertoire then spend time regularly on it . Keep a fixed day in a week to blog and share your posts on your socials.
R- How does one take it up as a career ?How does a beginner make money as a blogger ? 
As a beginner, read as many travel blogs as you can. And read about SEO, DA, PA  and other digital trends. You dont make money immediately as a blogger. You need to spend time travelling, creating content, marketing it, networking and planning. Basically you need to build your credibility and your niche or specialisation. Blogging is more hard work than travelling, so unless you have the time to invest in it, dont look at it to make money or to flaunt it on social media.
A full time blogger spends more time planning and creating content while travelling. There is no sure formula to become a successful blogger than hard work. You also need a lot of passion because being a blogger is usually an one man army. I travel, I blog, I market, I sell, I network and I manage my finances. You need enough investments as well – gadgets, smart phones, laptops, tablets, cameras, wifi…
When I started blogging, I used to travel a week a month. Now I travel almost two or more weeks a month. There are some bloggers who are digital nomads who live out of a suitcase all the time and they blog on the go.  I however need a home to come back to and my family around me. It doesnt matter which path works for you – choose one and plan your life accordingly.
Blogging is competitive and there are many posts on social media which may confuse you – some will tell you how to be a solo traveller or a digital nomad, others to quit your job or not. In my opinion, do what you want and you dont need to justify it.  Just ensure that it works for you. The most important posts are the ones which will tell you how to get paid for travel blogging.
When I started blogging, I did not know  how to get paid money for travel blogging and that it had the potential to fund my trips. But my media experience had told me that WOM (word of mouth marketing) would work. My goal then was to travel and to be a travel writer/blogger and to tell compelling stories – the kind of stories that i wanted to share. And blogging was a platform to do so. I wrote for several publications – almost 100 to150 stories a year as well.  But I eventually priortised the blog to the newspapers. Obviously the potential to earn was more here and it felt special to have your own space in the internet.
How can you earn money through travel blogging ?
Here is the most important question – how to get paid for travel blogging ? I do sponsored posts or advertorials and I try to have an ad-edit ratio every month. I work with brands proactively on campaigns and I try to create differentiators if possible. I dont do too many barter deals and I try to see if the travels and content that I do fit into my overall plan/strategy. Bloggers are considered influencers today and it is important to choose the brands carefully. I say no to several clients even if it means losing money. Credibility and reputation are much more important than money. 
But you can also earn outside your blogs. As I had mentioned in another post, travellers can make money too. You can take up projects, freelance as a designer, multi task. I know of several digital marketeers and PR professionals who are now successful bloggers. You can do the reverse too. There are others who manage fashion and travel (yea, fashion pays much more) and food and travel blogs. Some become entrepreuners and start businesses related to travel. There are so many start ups in the travel space – I even had a skype call with one in Canada yesterday. Some work with affliates, some run advertisements. Always keep your eyes open and see if you can spot a collaboration somewhere.
Again talking about finances – the first thing that hits you after you quit your job is the absence of a monthly income. Even today, clients are reluctant to give an advance. And if you have EMIs and stuff like that, then it is going to be difficult to adjust. So I work on a quarter to quarter basis as most clients take 60-90 days to pay. I have a target every month but I try to ensure that I get my payments out by the end of the quarter.
MC –  Wow…12 years…Then you must be one of those who take a plunge no matter what!! One thing I often wonder…How long can I pursue something before it starts to get monotonous? Have you ever got tired of travelling?
Reinventing is the name of the game. You need to recharge yourself, reinvent, reposition – its like any other business. Monotony is in the mind. In the last decade, I have seen the digital world transforming all the time and it is fascinating. So, you need to journey along. And one lifetime is not enough to explore India, let alone the world and you will constantly see new places and new experiences.
Steps.and.streets – How important it is to have a niche for a travel blog 
Niche is important according to me, because it defines you as a personality and breaks through the clutter of content available there. Your niche does not have to be destination specific. You can either be into culture or adventure. I am not into adventure and I have no qualms saying that. I would rather laze on a beach than do scuba diving. Niche can be related to the style of content too – some like to do long elaborate guides, some into listicles. I prefer telling stories.
talesofatraveler – How do you maintain your health with so much travel 
Frankly I didnt and am paying the price, although my health issue is not related to travel. I have a medical problem which was diagnosed five years ago, which apparently has no cure and I suffer from unbearable pain every month. Countless surgeries and invasive treatments didnt help and travel used to be my only solace. Every time I bounced back, I travelled to forget my pain and frustration. But then I realized that the pain was not going away and I was getting into depression, thanks to the medications.  I had to stop travelling, cancel many trips as I didnt want to suffer in some unknown shores. Finally I decided I needed a balance between travel and life and I prioritised health. So now, I am learning to understand my body better and respect it. I have rarely talked about it in public domain but I realized that all our dreams and passions are worthless if we are not in shape. And am not just talking about fitness. Yoga, walks and a lot of me time help. I also do a lot of social media detox and I consciously weed out people out of my life who are negative. I am careful with food of late – being a vegetarian, my choices are limited but I have not had a problem anywhere.
preachyprofessor – If you would go back to the time and meet your 2005/06  self whos just getting into it, what would you tell her and why ?
Follow the passion and the money will follow you. I will also say that not to let go of the focus and that I am on the right track and its the right decision. Find the one thing that will give you satisfaction. Also it is very important to focus on your health.
i_r_a_e – What advice to give for someone who wants to try – take that leap of faith 
Take that plunge if you believe in it and you have some money to fall back on . The most important take out for me in the last twelve years is Focus. Passion alone I have realized is not enough. This year, when I was jotting down my goals, I realized that I had lost my way somewhere in the middle. When blogging was a hobby,  I used to travel and come back and blog about it. I worked on different projects to fund my travels. And then there was the transition phase, when I was travelling, working and making money but something was amiss. And that is when I realized I lost my focus. I was just randomly accepting everything and anything that came my way- free trips, paid trips, free promotions, paid campaigns and that was just not right.  Eventually I was experimenting on how to get paid for travel blogging.
There is a purpose in whatever we do,  to get that ultimate satisfaction that money and passion alone cannot bring to the table. If that was the case, I would have continued in media because I was quite passionate about it and money was good. To be honest, that little "satisfaction" has eluded me in the last twelve years. And this year, I decided to ask myself , what is that one thing that will make me hit the G spot. Its not just travel or money. And while I am pondering about it now, you find that perfect balance between travel, work(money) and satisfaction. You need to get that focus in place and if blogging is a part of the goals, then go for it !
Also read
Planning to quit your job and travel – here are some tips