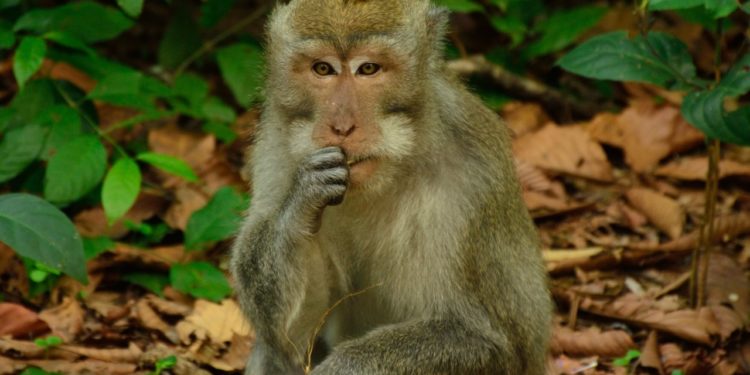 The Monkey Forest Bali tour
In this Trip of Wonders we now go on a safari in Bali and head on a sacred monkey forest Bali tour There are three of them – Ubud Monkey Forest, Sangeh Monkey Forest and the Monkey Forest in Uluwatu and my favourite is Sangeh.
Everytime  I visit Bali, I am in for a surprise and a new experience. This time it was a safari, but of a different kind with Volkswagen. Standing in front of our hotel in Kuta was a row of classic VW 181 convertibles, coloured in different hues – red, yellow, blue, green, white, orange . I immediately picked the blue.
We were exploring Bali by road and we painted the island red as we drove past beaches, rice fields, markets, villages and temples. Our journey started with Kuta and we drove all the way to Ubud, while stopping at Sangeh to see the sacred monkey forest and temples inside it.
There are several temples in Bali but the sacred monkey forests in Ubud, Uluwatu and Sangeh seem to be highly revered among them. I have been to all three of them although the Ubud monkey forest is high on the tourist list of favourites. 
Sangeh Monkey Forest
The first on the sacred monkey forest Bali tour is the Sangeh Monkey forest. Tall nutmeg trees soaring to a height of 40 metres filled the forest, creating a dense canopy. I could barely see the sky. Even the sun could barely manage to peep in through the foliage.  It was dark and mysterious. The pathways took me into a world filled with sculptures.
According to a legend, these trees were brought in here from Mount Agung. Imagine this for a moment – its in the middle of the night and a huge grove of Pala or nutmeg trees decided to leave the mountain and go for a walk. They were eventually spotted by someone as they neared Sangeh and they immediately planted themselves here.
The story sounds straight out a fairy tale book.  The nature reserve feels like one as well, hidden completely from the outside world. It was apparently meant to be a secret garden for the king of Mengwi kingdom but it eventually became an open secret and hence referred to as "Sangeh".
Romance was in the air. I saw a couple getting a photoshoot done, perhaps for their wedding. They seemed to have eyes only for each other. Another group of men and women were entering the temple  – Bukit Sari meaning the "essence of the hill."
The temple was built 400 years ago as a place to meditate. A large Garuda statue stands at the entrance.
There are four smaller shrines within the sacred reserve forest. It was believed that these temples were in ruins and were restored by the Mengwi rulers.
The grey long tailed macaques are the guardians of the forest and temple and they roam around here freely. It is their forest and turf, as they have formed a mini kingdom here with different groups.
They were surprisingly quiet, lost in their own world and not as boisterous as they should be. However guards are found everywhere, lest any of them become aggressive. The locals believe that the monkeys themselves are incarnations of a royal army and hence they revere them.   Almost every temple has a connection to the Ramayana. In this version a legend says that this temple was created when Hanuman tried to defeat Ravana's army by crushing them between the two parts of Mount Meru. However one part fell to Sangeh and the army of monkeys landed here safely by holding on to the nutmeg trees.
Ubud Monkey Forest
Soon we were in Ubud. I had visited the monkey forest before and the monkeys here were rather playful and a wee bit aggressive .They would hop on to your shoulder or even steal your sunglasses any moment.
There are different groups of monkeys here and each group has a leader and one can see sometimes turf wars among them. There are over 600 of these Balinese long tailed monkeys, called crab eating macaques. Although our safari did not take us here this trip, this is one of the must do activities on the Monkey Temple Bali tour.
The forest itself is very mystical with  "Tree Spirits" guarding over them. There are over 100 species of trees, three temples with over hundred of sculptures and carvings depicting creatures from Balinese mythology, two cemeteries for monkeys where you can see a moving sight of these creatures mourning their dead, an ancient bridge surrounded by an old banyan tree guarded by dragons and a holy spring and a bathing temple with carvings of komodo dragons.
Carvings of Ganesha are found here. It is both mystical and magical as you can sit here amidst the lush greenery, listening to the sounds of the forests.
The oldest temple here dates to the 14th century and is over 800 years old. Balinese believe in the concept of Tri Hita Karana and it is believed that this temple is built on those lines. The philosophy is based on the relationship between man and his surroundings, with his fellow men and with God.The temples here are dedicated to Shiva, Ganga and Prajapathi.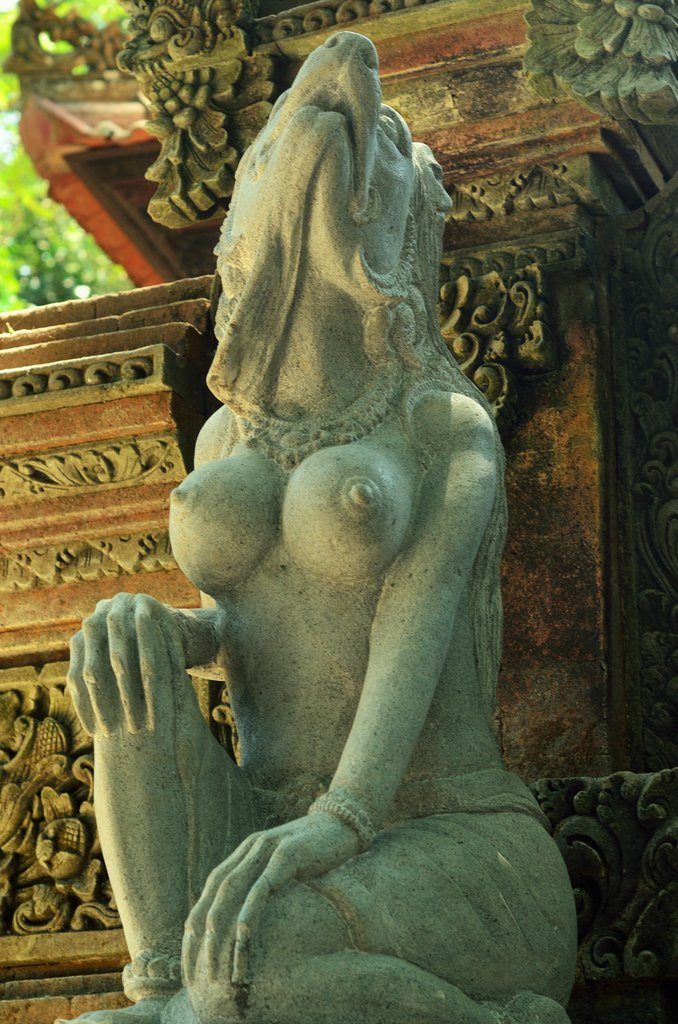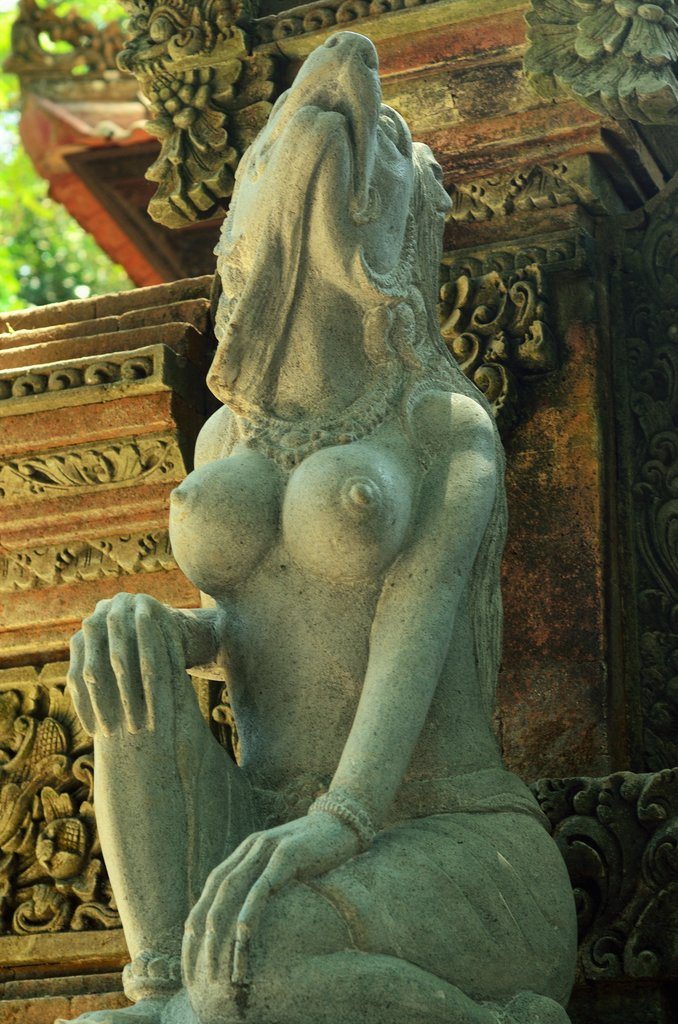 The carvings here are of demons, witches and characters straight out of Balinese mythology. The most fierce among them is Rangda, a witch and a demon queen. There are carvings of animals – especially monkeys, elephants, dragons, komodo lizards, among others.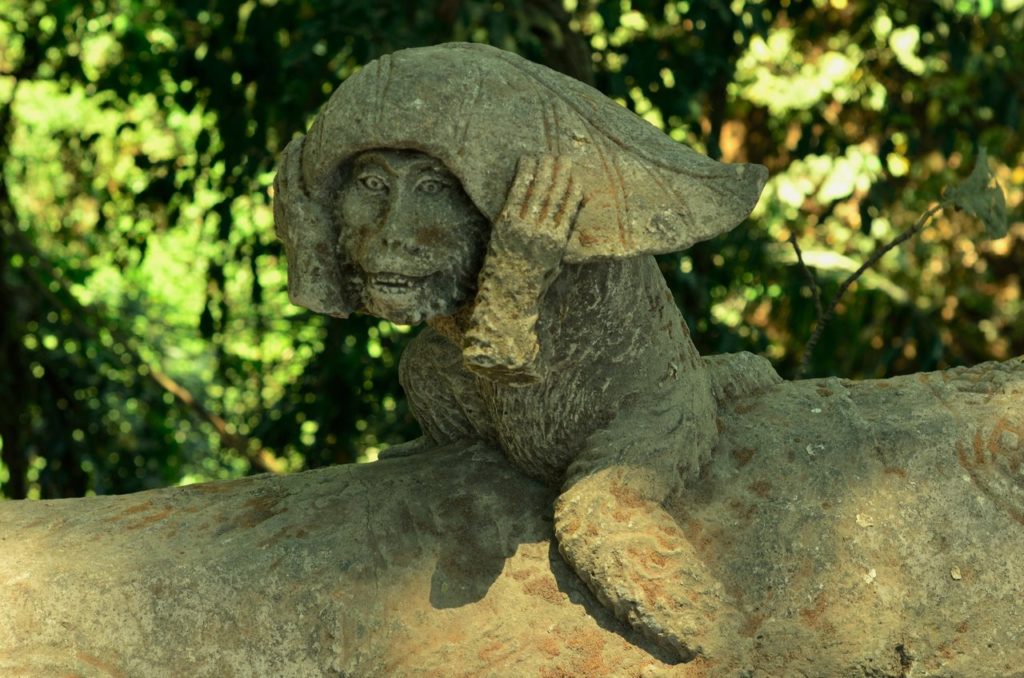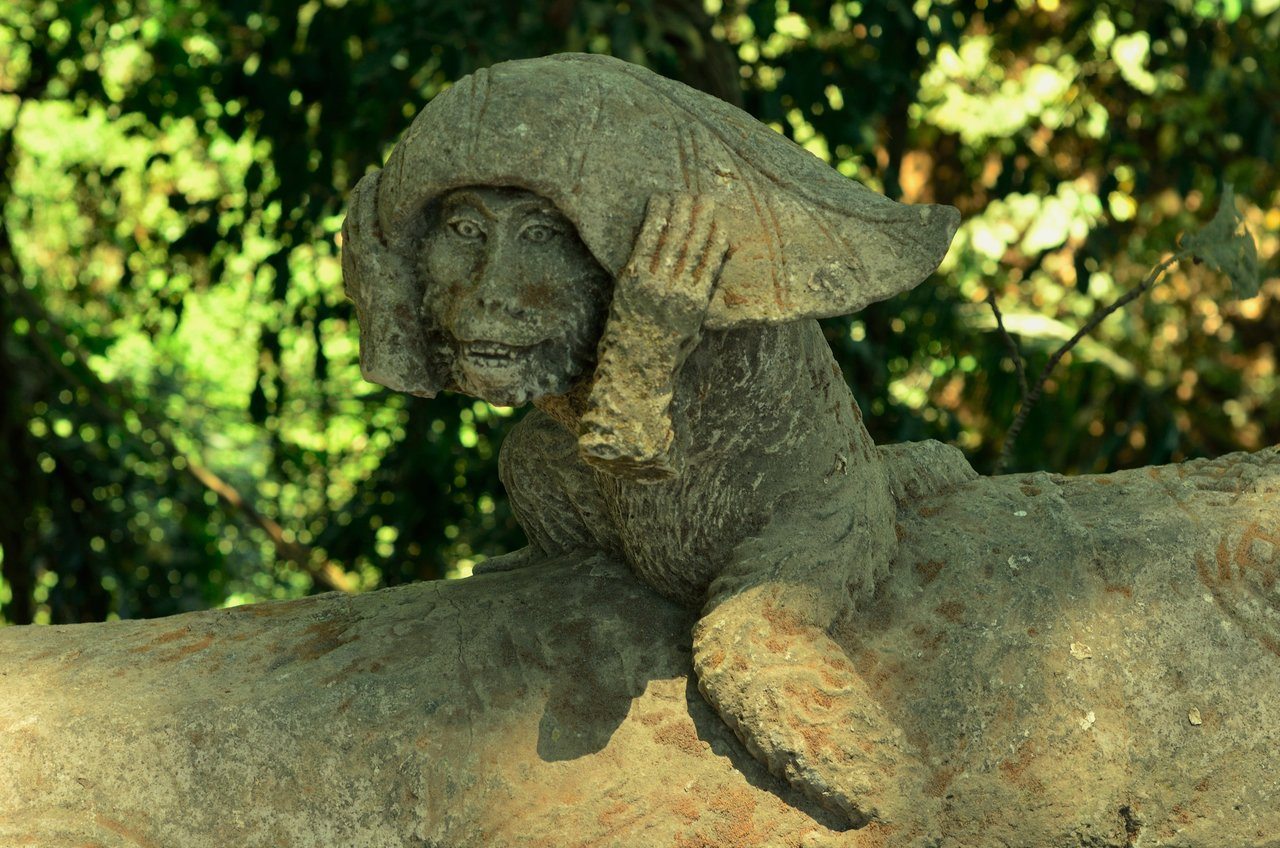 Sacred Monkey Forest Bali tour – Uluwatu
Another popular monkey forest is in Uluwatu where the forest lies in the front of the temple, guarding it. The temple is on top of a cliff and it offers breathtaking views of the ocean. Uluwatu in Balinese means a rock on the top and it is believed that the temple protects people from the evil spirits of the sea . Dedicated to the Trinity, the main deity is Shiva or Rudra as he is worshipped here. It is one of the best settings to watch the kecak or fire dance.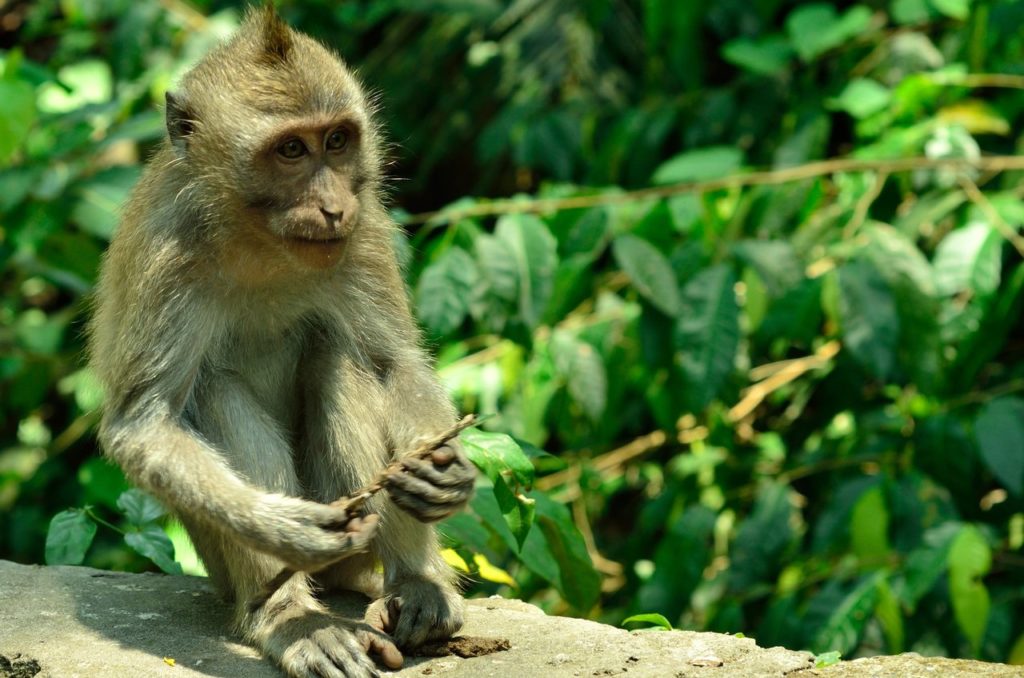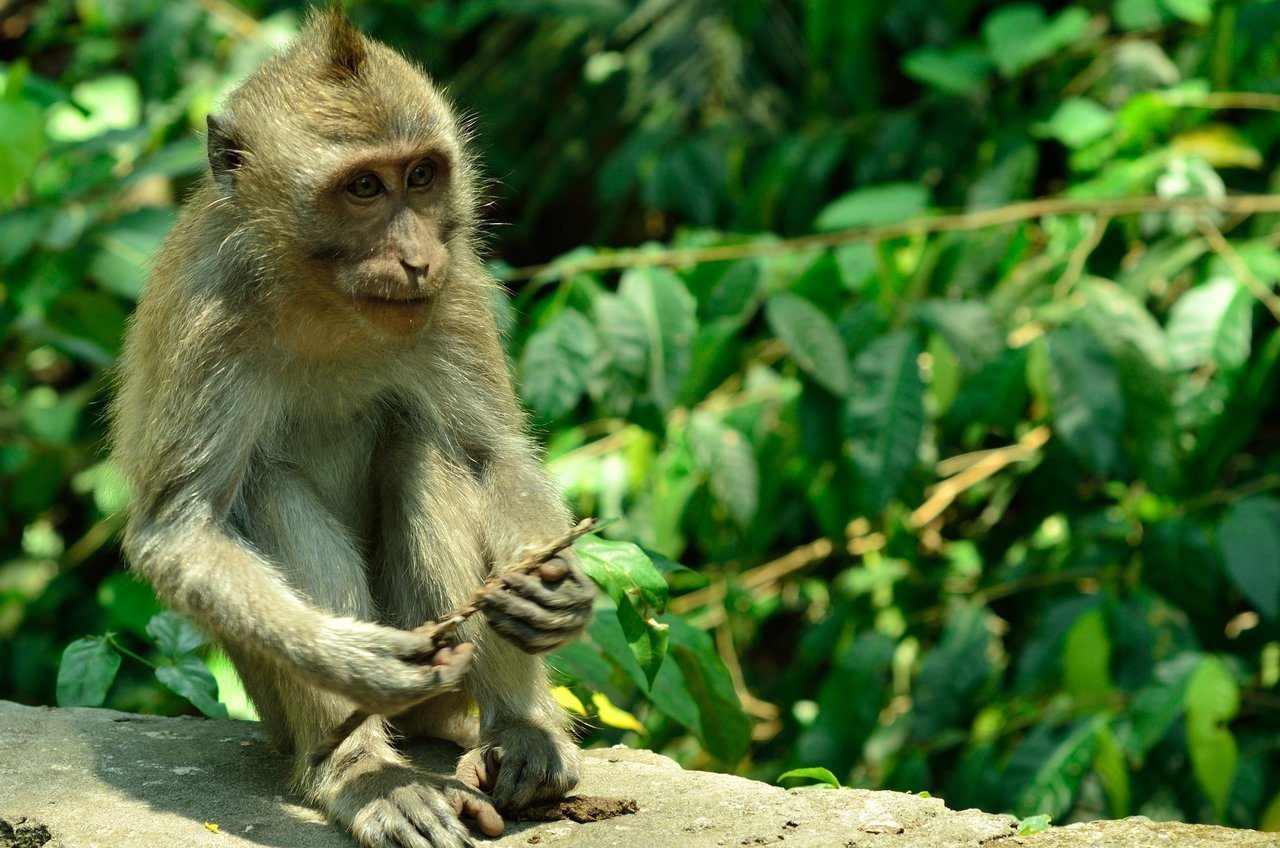 Have you been on the sacred monkey forest Bali tour ? Are there any other temples or forests that you would like to recommend ?
I was in Indonesia in August on invitation from Ministry of Tourism along with bloggers from around Asia Pacific on a #tripofwonders . We visited Jakarta, Bintan, Komodo Island and Bali.
Five things to do in Indonesia – Travel With Lakshmi
If you are planning a visit then here is my video on Five things to do in Indonesia on my Youtube channel, Travel With Lakshmi. If you like my video, request you to subscribe to my channel.

More posts on Indonesia
A visit to Senggarang Chinese Village Bintan
Sighting Komodo Dragons in Komodo Island
Indonesian Diary – a photo feature
Six experiences you must not miss in Bali
A road trip in Bali exploring temples
Why Indonesia should be on your bucketlist
Fifteen experiences in Yogyakarta
Five cultural shows you must not miss