"You are a tiger in the year of the dog" – Three days in Hong Kong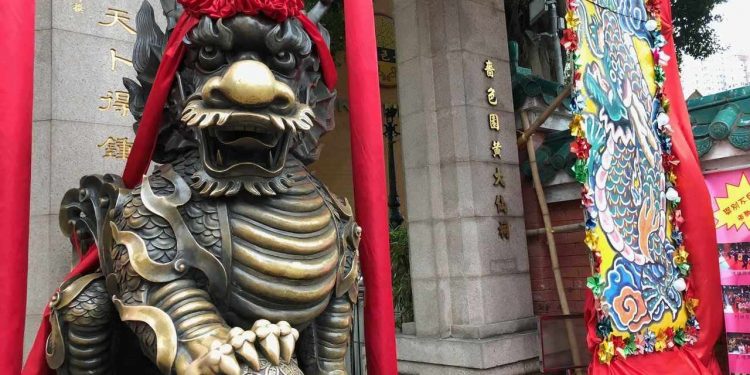 "You are a tiger in the year of the dog. This year is going to be very good for you," said Jenny Wong a fortune teller at the Sik Sik Yuen Wong Tai Sin Temple .It had to be good, I thought to myself as I had just flown in Hong Kong, my first international destination of the year on a comfortable Cathay Dragon flight from Bangalore . I had three days in Hong Kong and I was looking for some Hong Kong  travel tips and some unique things to do in Hong Kong. And the visit to the temple had been one of the best Hong Kong experiences so far .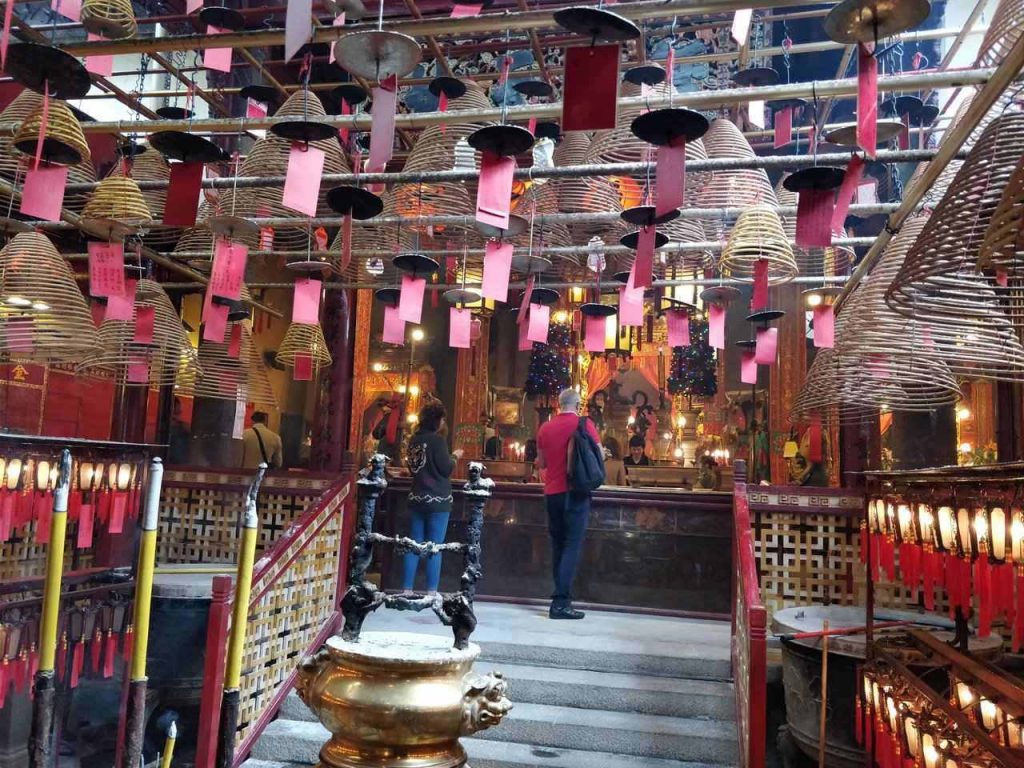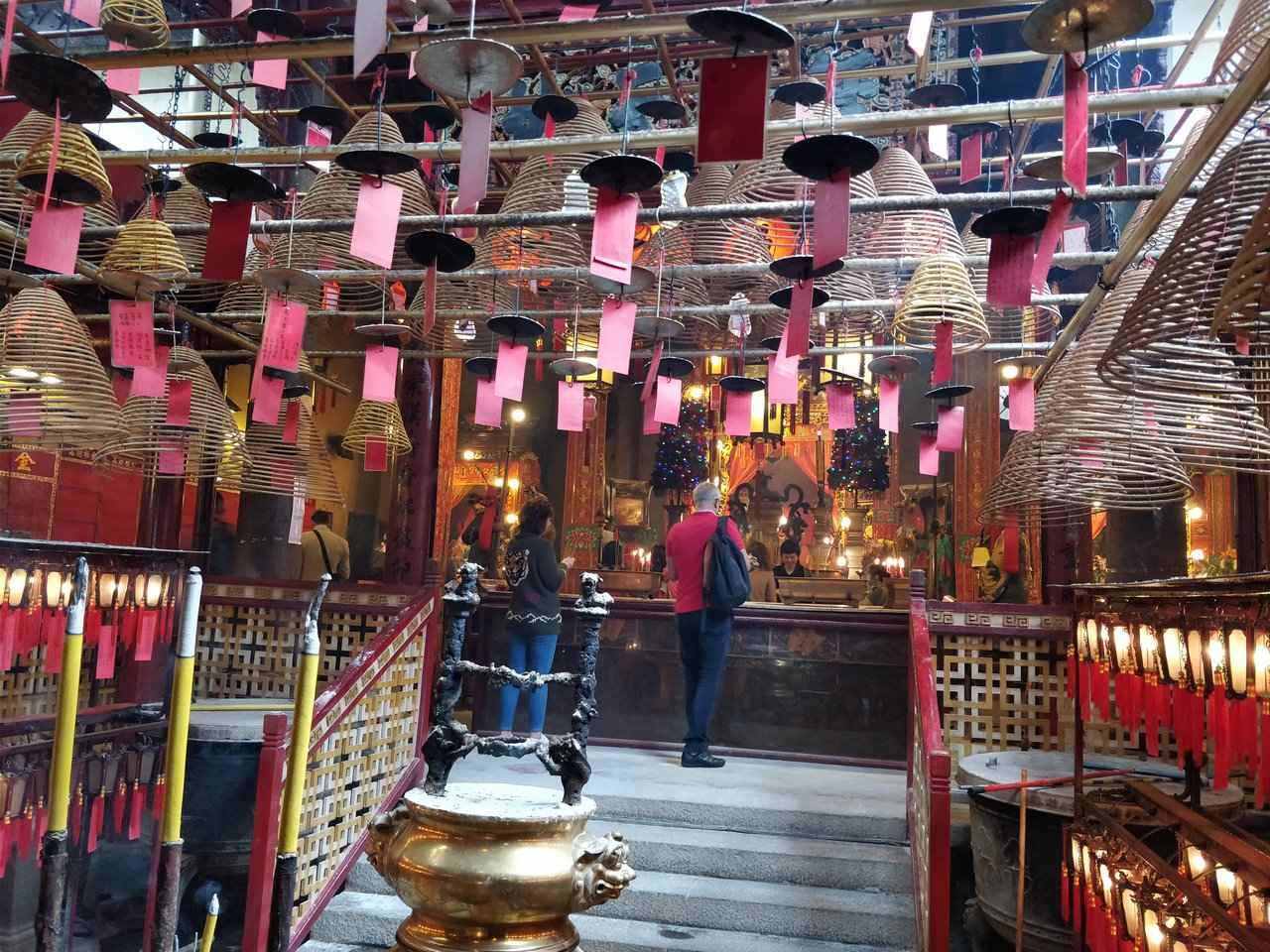 The skies were clearing and the entire atmosphere at the temple echoed with chants as the air was filled with incense. It was the perfect way to start my day in Hong Kong. I had been on a family holiday to Hong Kong  but we spent most of the time exploring the typical sights and sounds of the island country besides exploring Macau.
Also read – Top Five things to do in Hong Kong and Macau 
However I wanted to get a glimpse of the old town as I was exploring some unique experiences in Hong Kong.  My agenda in the three days in Hong Kong was to visit some of the old temples, soak in the traditions, lose myself in the markets and meet some locals. My tryst with the fortune teller is just one of the many unique experiences that I had on this trip. Travel to me is more about experiences than just sightseeing. If you are looking for some Hong Kong travel tips, then here are ten unique experiences in Hong Kong that I would recommend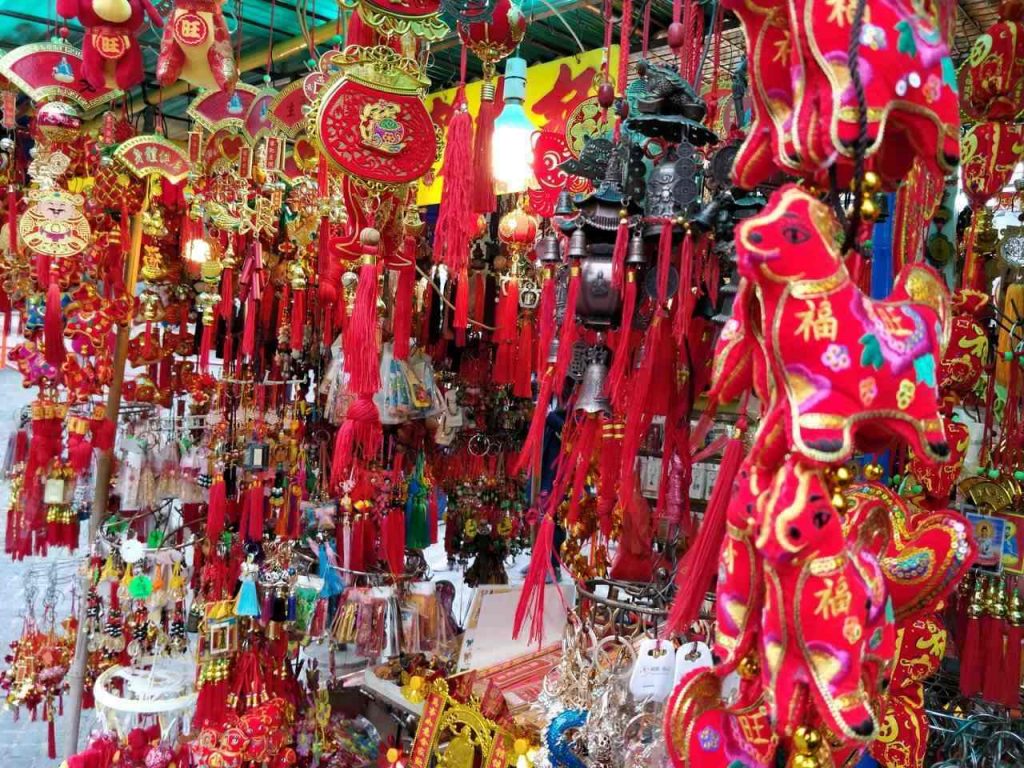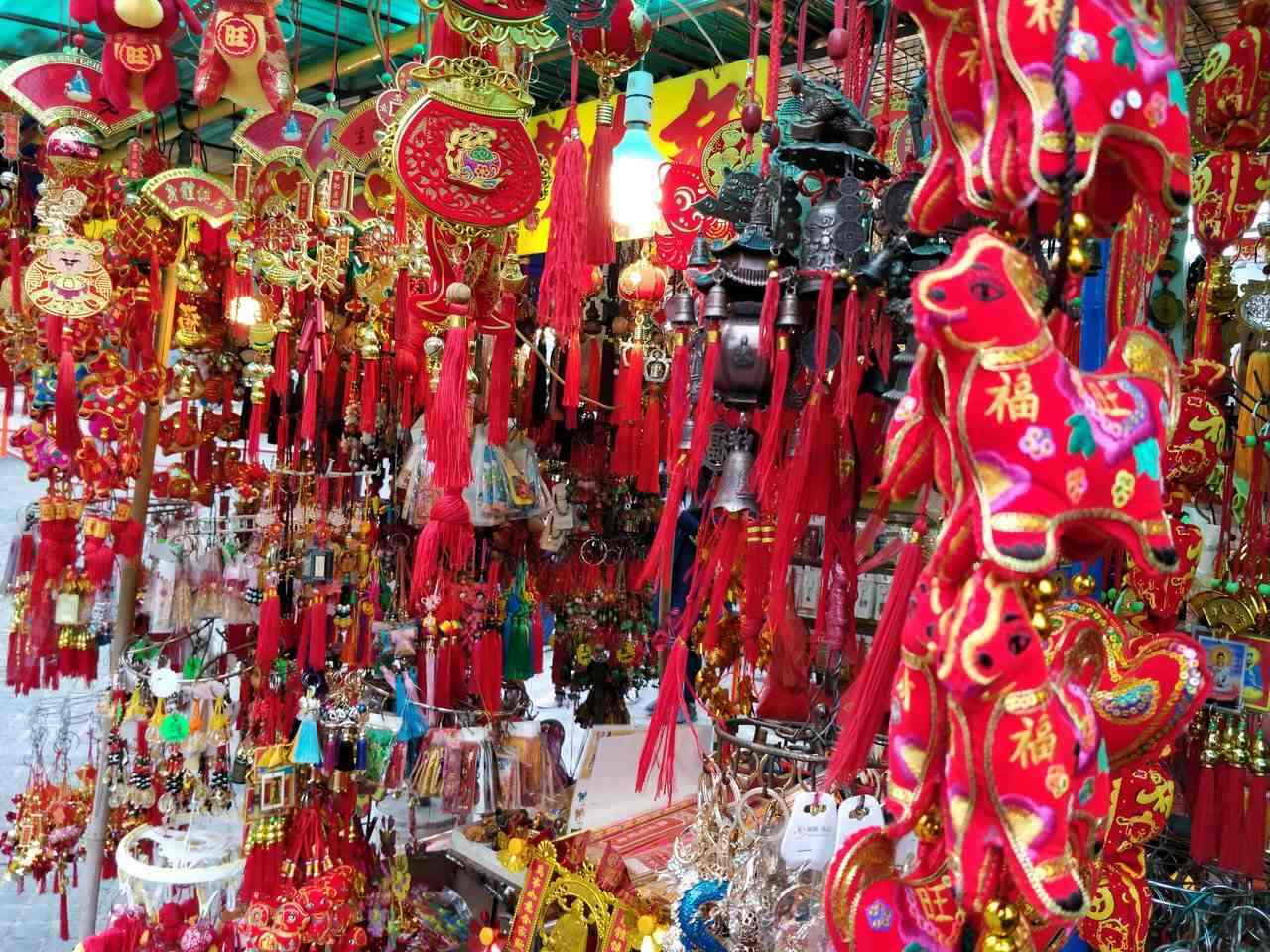 Walk around in the Old Town
"We will be taking some of the oldest transport systems which are landmarks of Hong Kong," says Peter my guide as we board the Star Ferry in Kowloon. Our next stop was the petite tram which took us to the Old town. Exploring Hong Kong on foot is the best way to explore the country. The walking tour was organised by Klook and it was one of the best of  Hong Kong experiences that I ever had as Peter took me to the nooks and corners of the country. It was a four hour walking tour and except for the ferry and the tram, we were on foot, even taking the longest outdoor covered escalator in the world, which is a tourist attraction in itself. If you have just three days in Hong Kong then I would recommend this tour.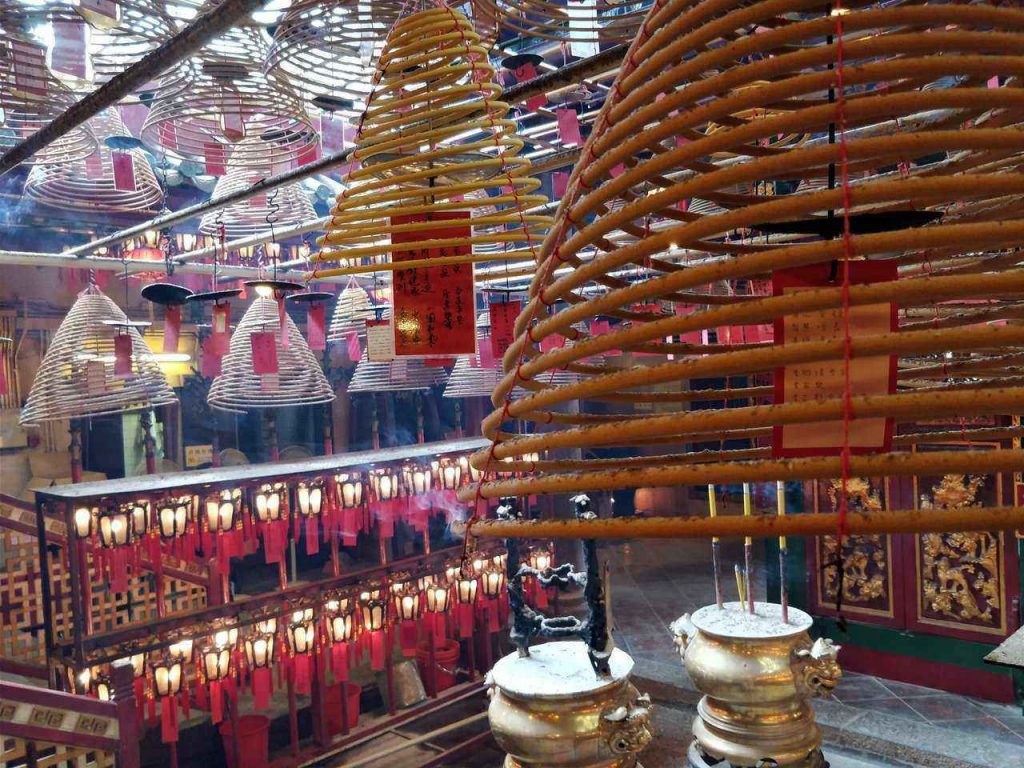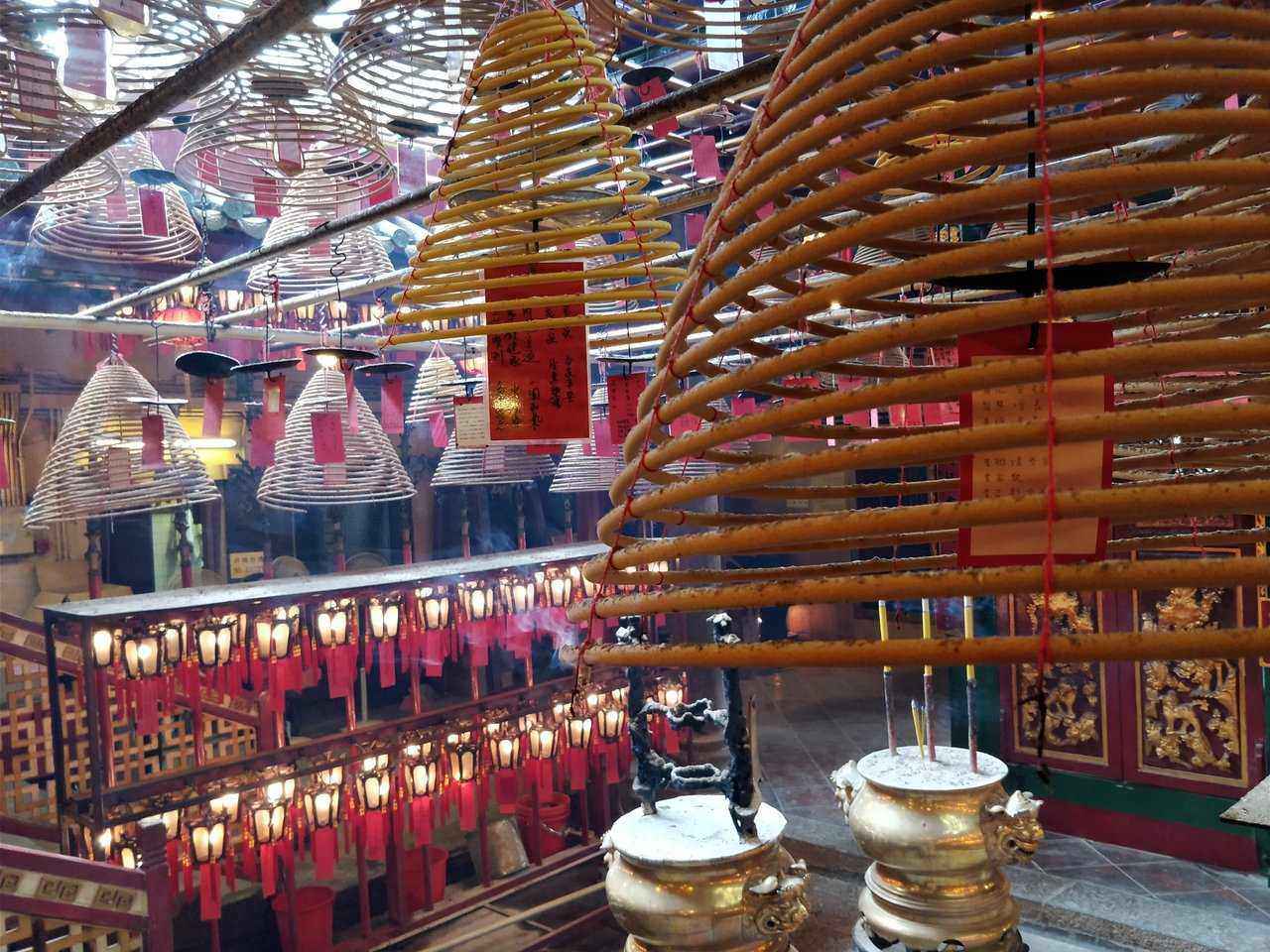 I discovered the real essence of Hong Kong in Hollywood Street, one of the oldest streets named after the trees that have virtually vanished. But the colonial buildings remain taking you to the 19th century Hong Kong during the British era. Historically this is where the Chinese traders and the British and European merchants met and traded and sold their wares.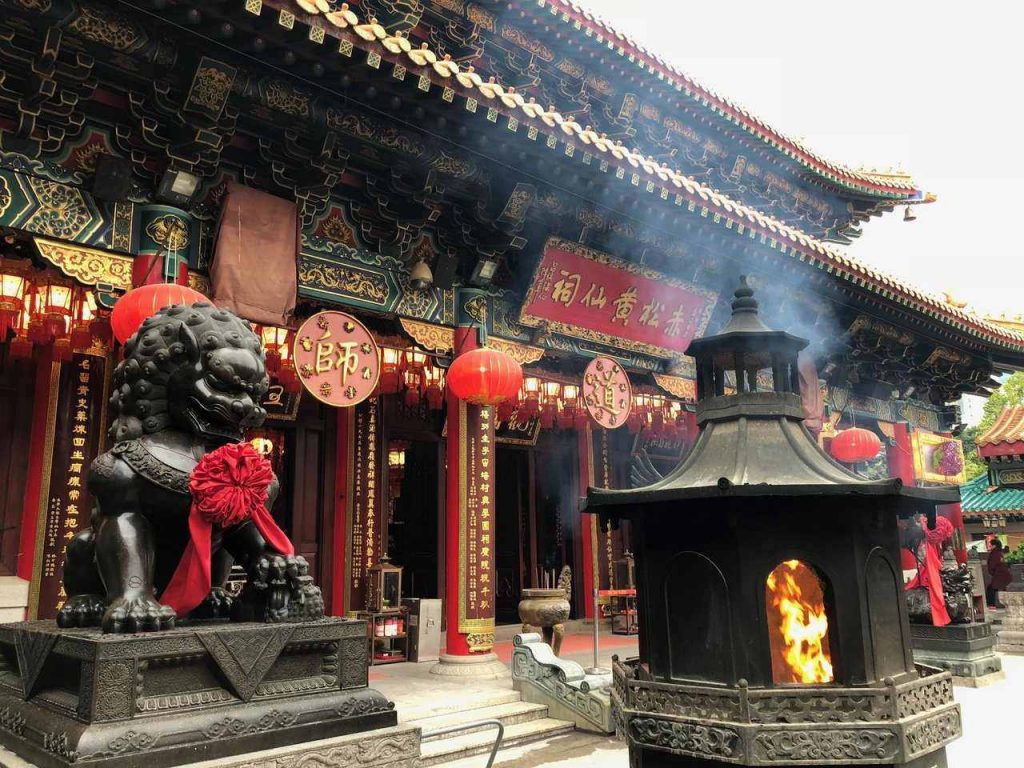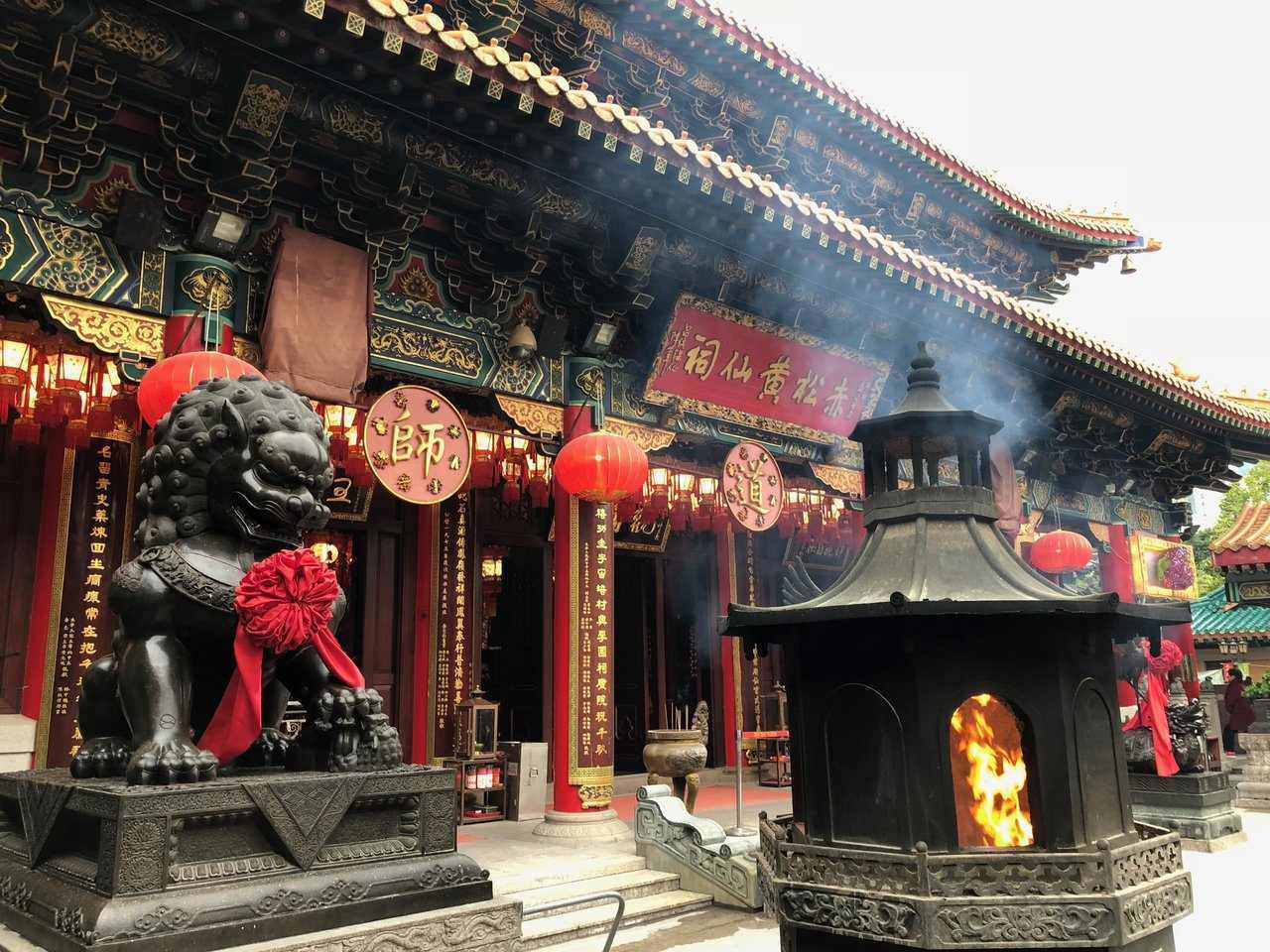 Even today Hollywood retains the old market feel and one can see several antique shops in the vicinity. Walking in these markets, I stop at old bakeries and cafes where milk tea and egg tarts and pineapple buns are hot favourites. End your trail at the oldest temple in the country – Man Mo temple dedicated to Gods of literature and martial arts. To me this was one of the best walking tours that I ever had and Klook offers some fascinating and offbeat experiences in the city.
 Visit some of the oldest temples in Hong Kong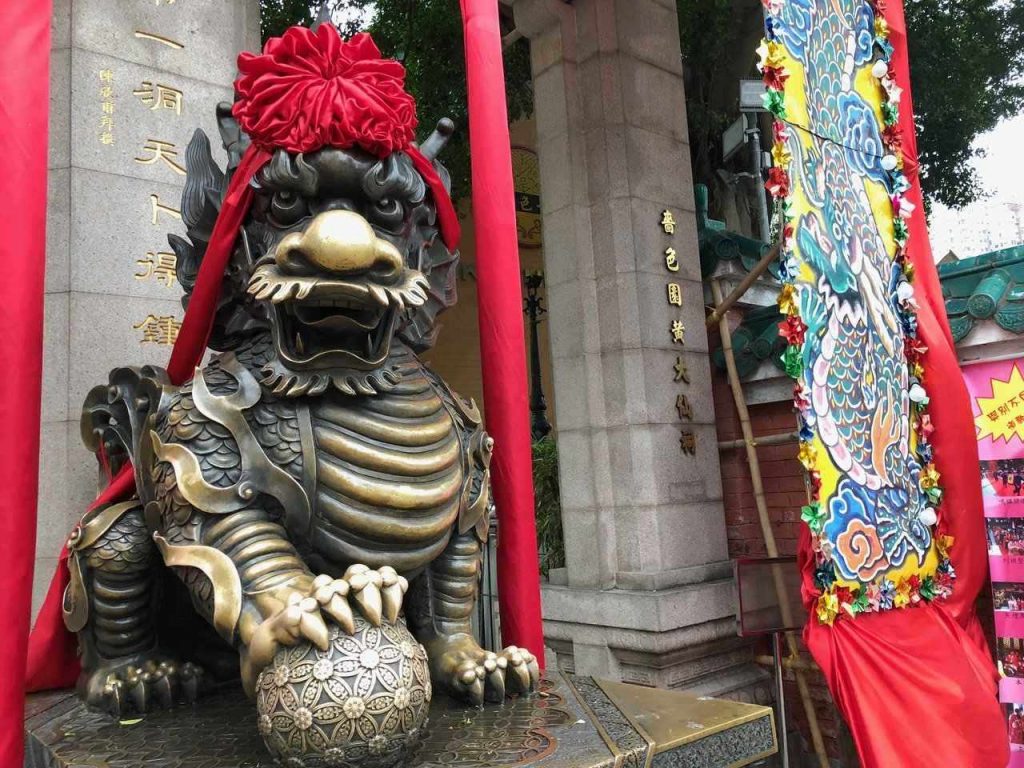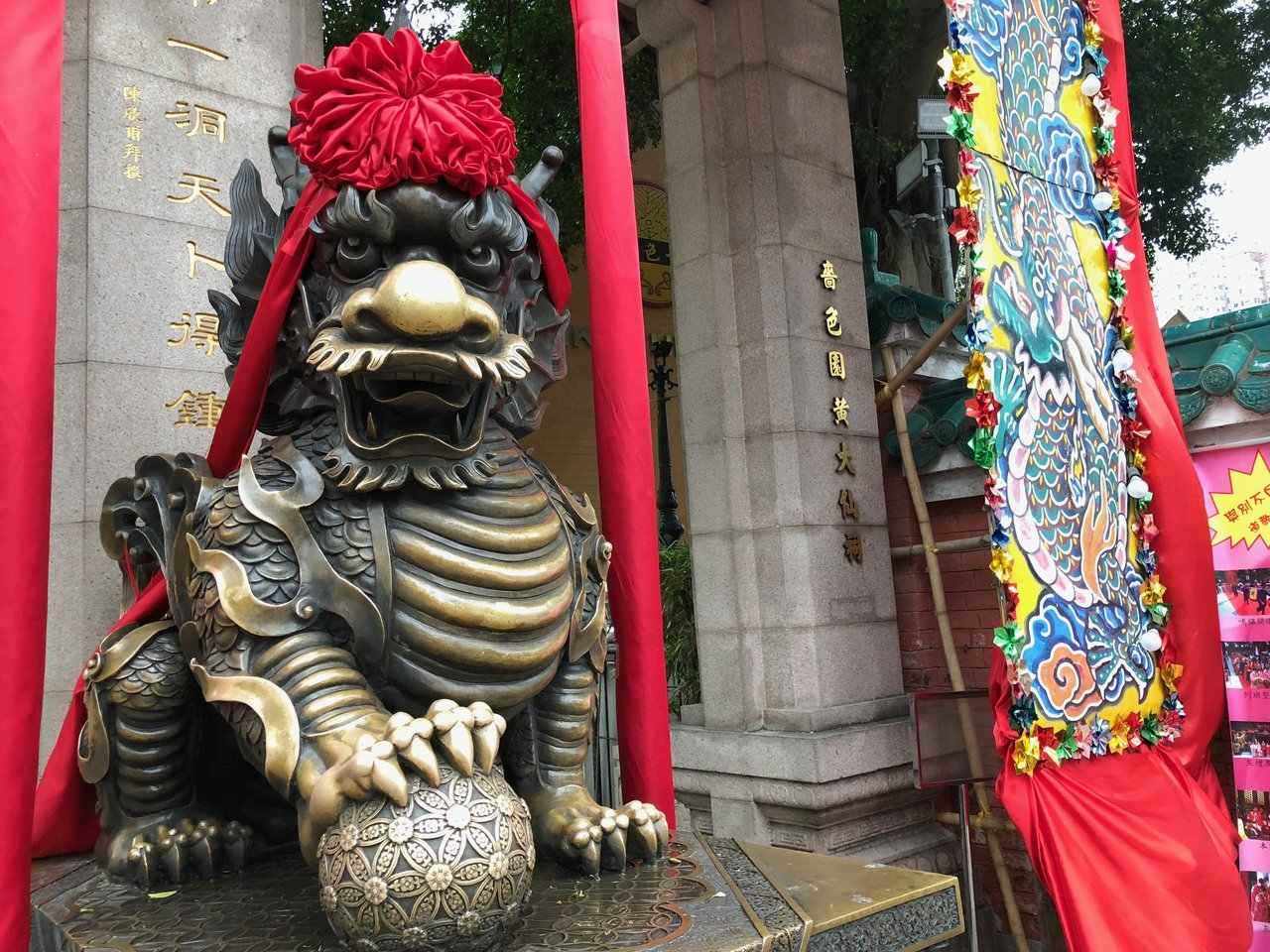 The colours, the energy, the traditions and the culture – the real Hong Kong comes alive in its old and new temples about the town. Starting with the Man Mo temple in Hollywood, the oldest shrine in the country I went temple hopping and this is one of the best of Hong Kong experiences.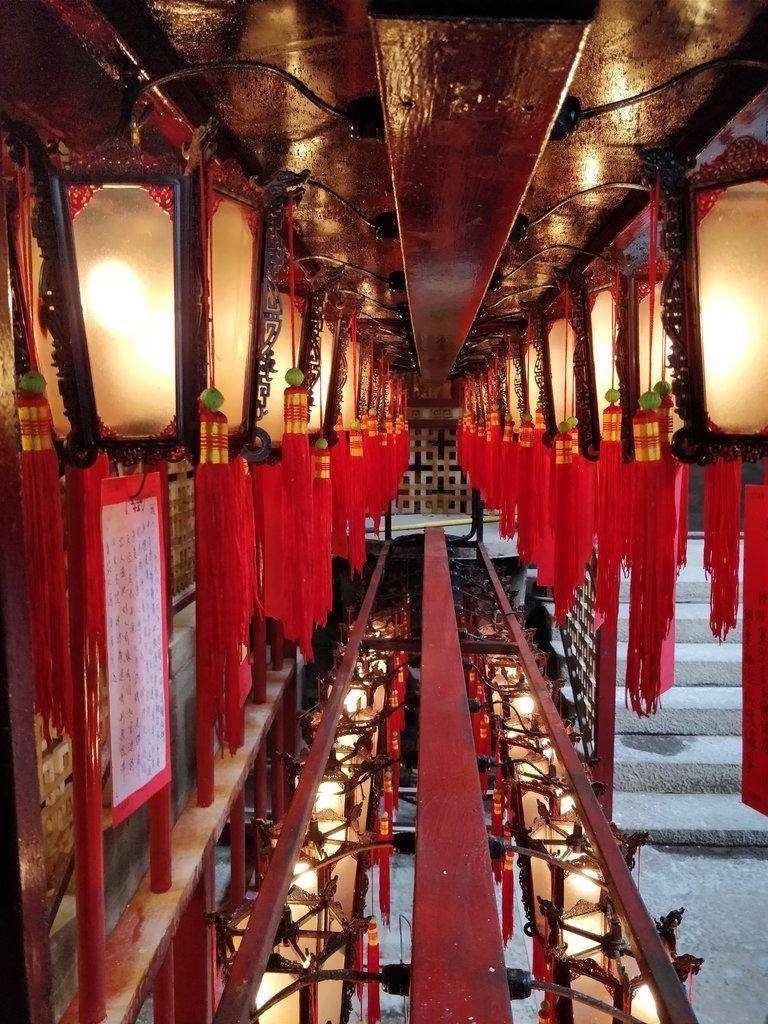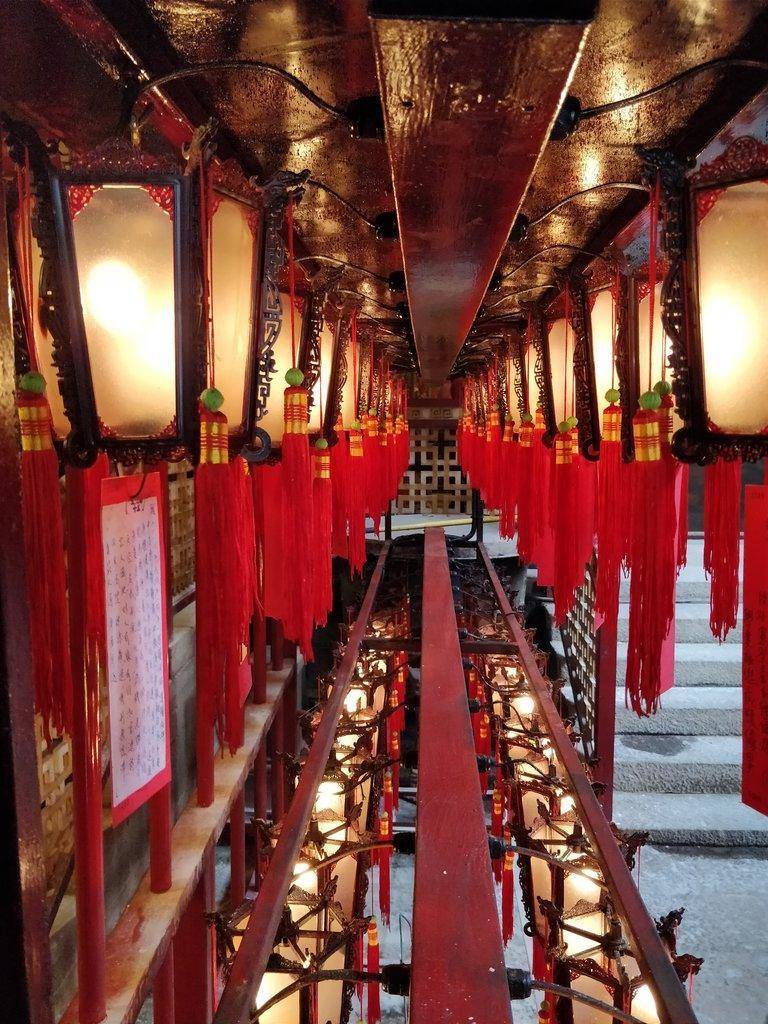 We visited the Sik Sik Yuen Wong Tai Sin Temple besides the Tin Hau temple in Kowloon and Stanley Island. There are shrines and temples in every nook and corner besides Buddhist monasteries as well. At Lantau, the Big Buddha stands but the monastery is an experience by itself. If you have just three days in Hong Kong, make a list of some of the cultural experiences that you want to do.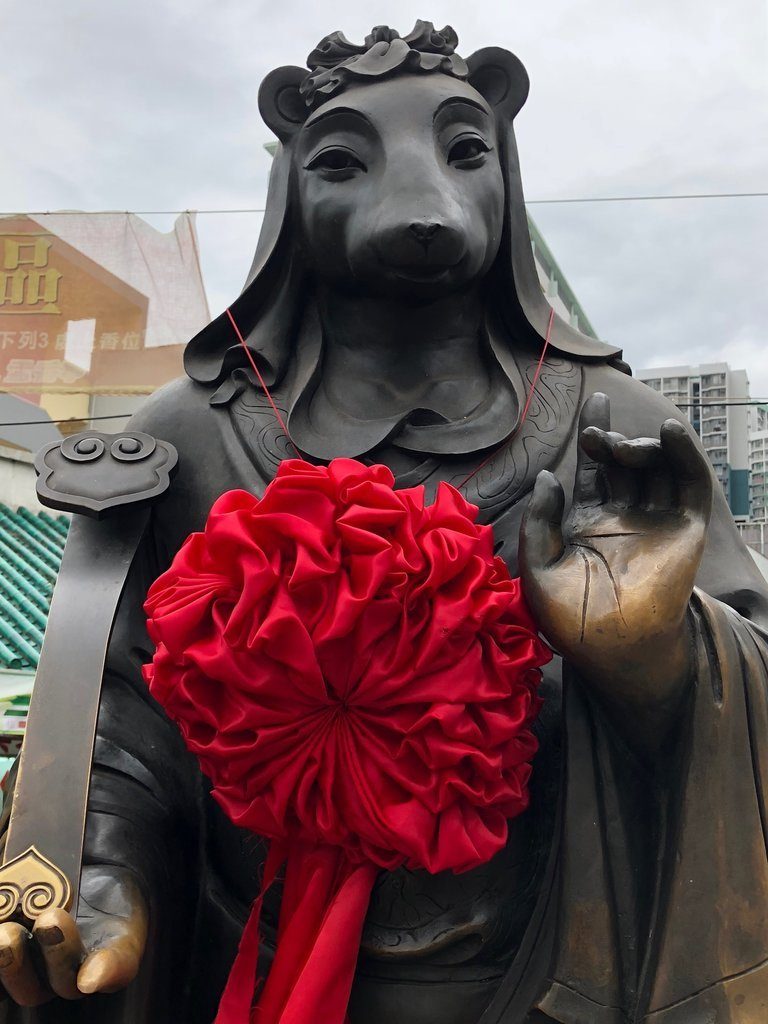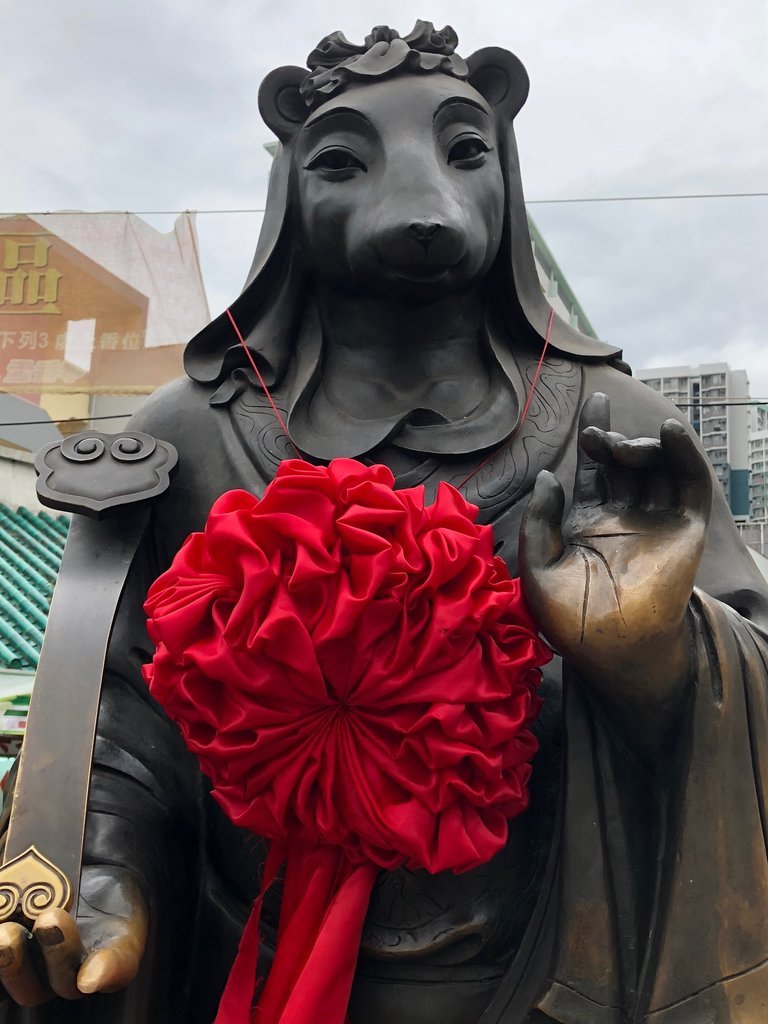 Meet a fortune teller
At the Wong Tai Sin temple, I was fascinated to see over fifty fortune tellers who could do face reading, palmistry and even numerology. Some of them spoke in English and that is how I landed at Jenny's shop. She showed me a box filled with bamboo sticks and each stick had a number marked on them. I was then asked to pick one of them.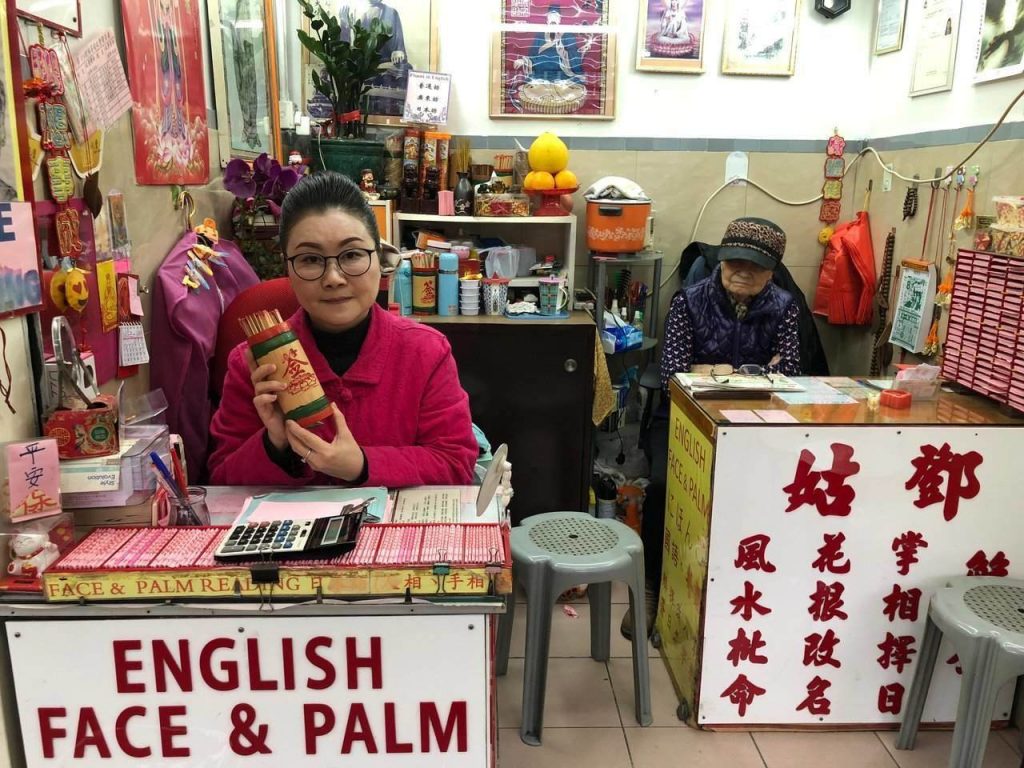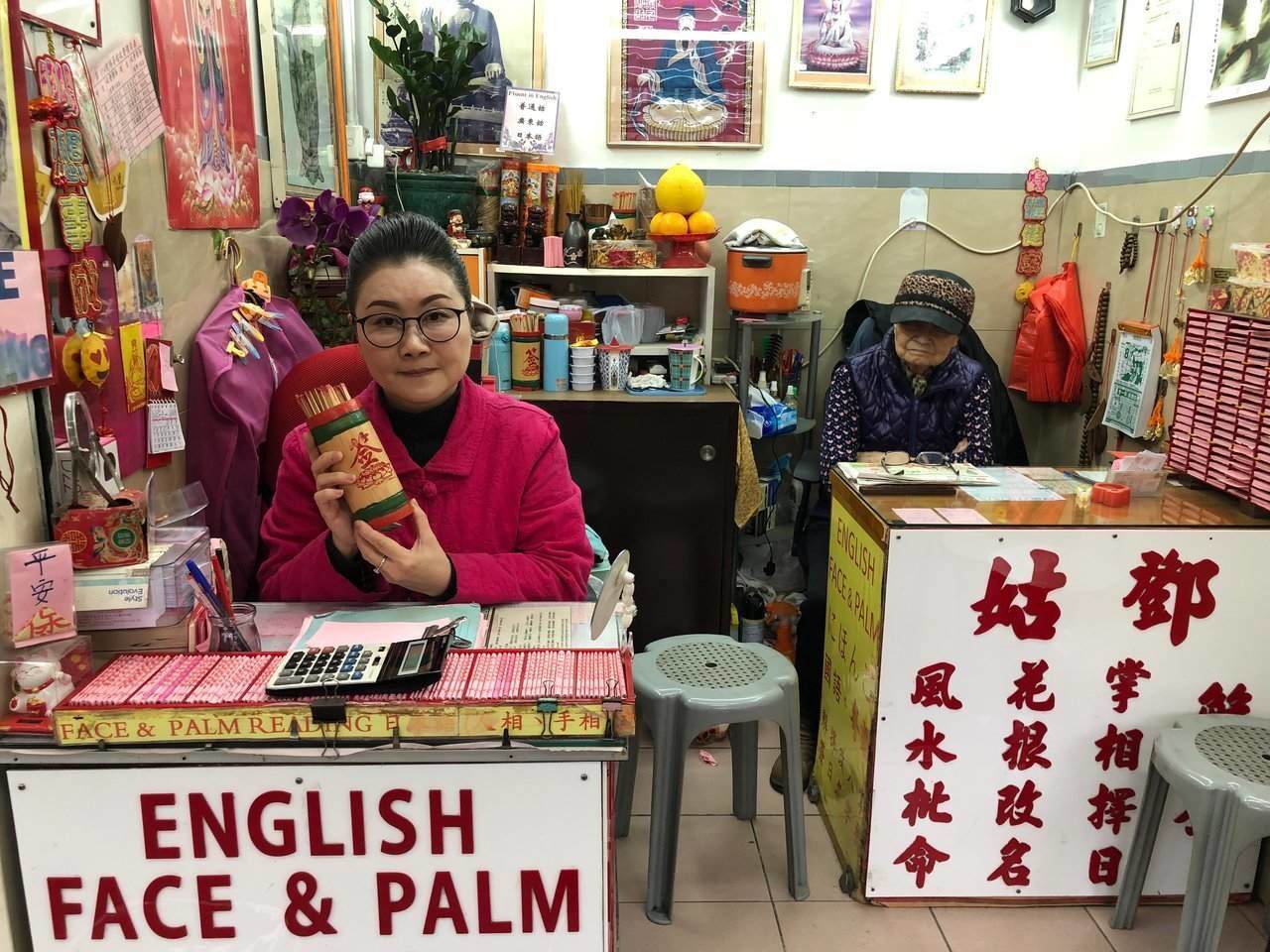 Then she asked me if I had any questions and she proceeded to answer them. While she gave me some specific pointers on my health and career, she also gave me an overall perspective on my life. I am a tiger, she explained according to Chinese zodiac and they get along well with dogs. Hence this year she added would be fantastic but do watch out for the next, she added with a note of caution.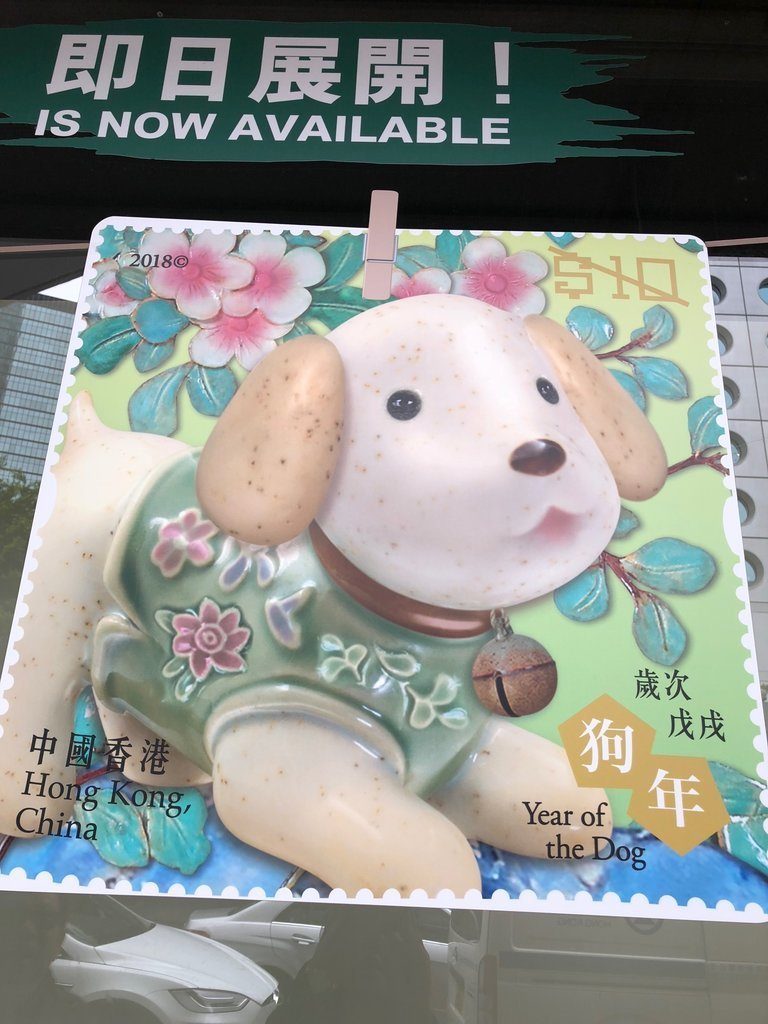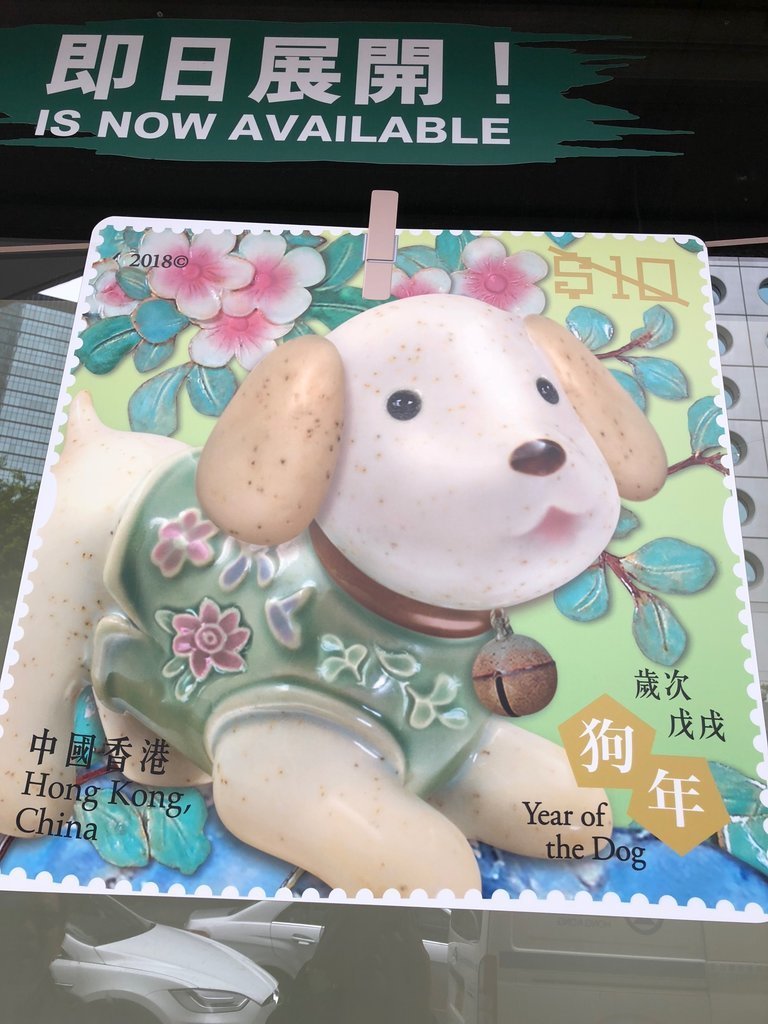 Get your pulse checked by a local doctor
I was walking around Hollywood with Peter on the walking tour organised by Klook when I was fascinated by the local pharmacies. Locals still believe in traditional medicine and Peter was explaining some of the roots and herbs that were sold there. The doctor sits in these pharmacies and you can consult him if you are feeling sick.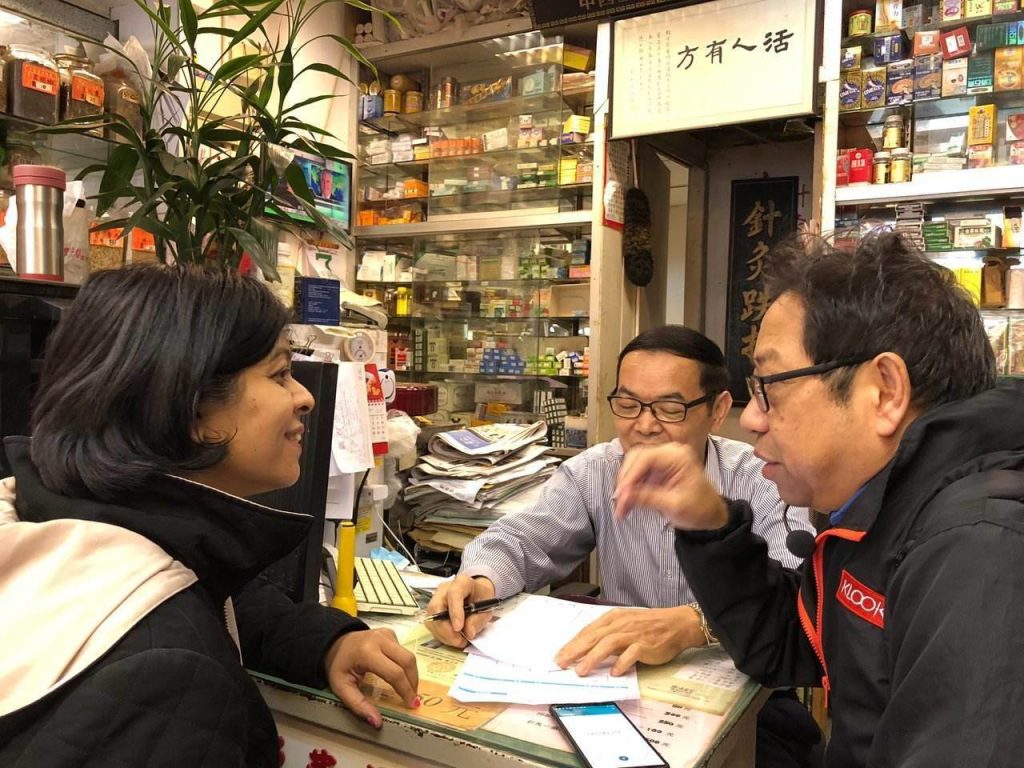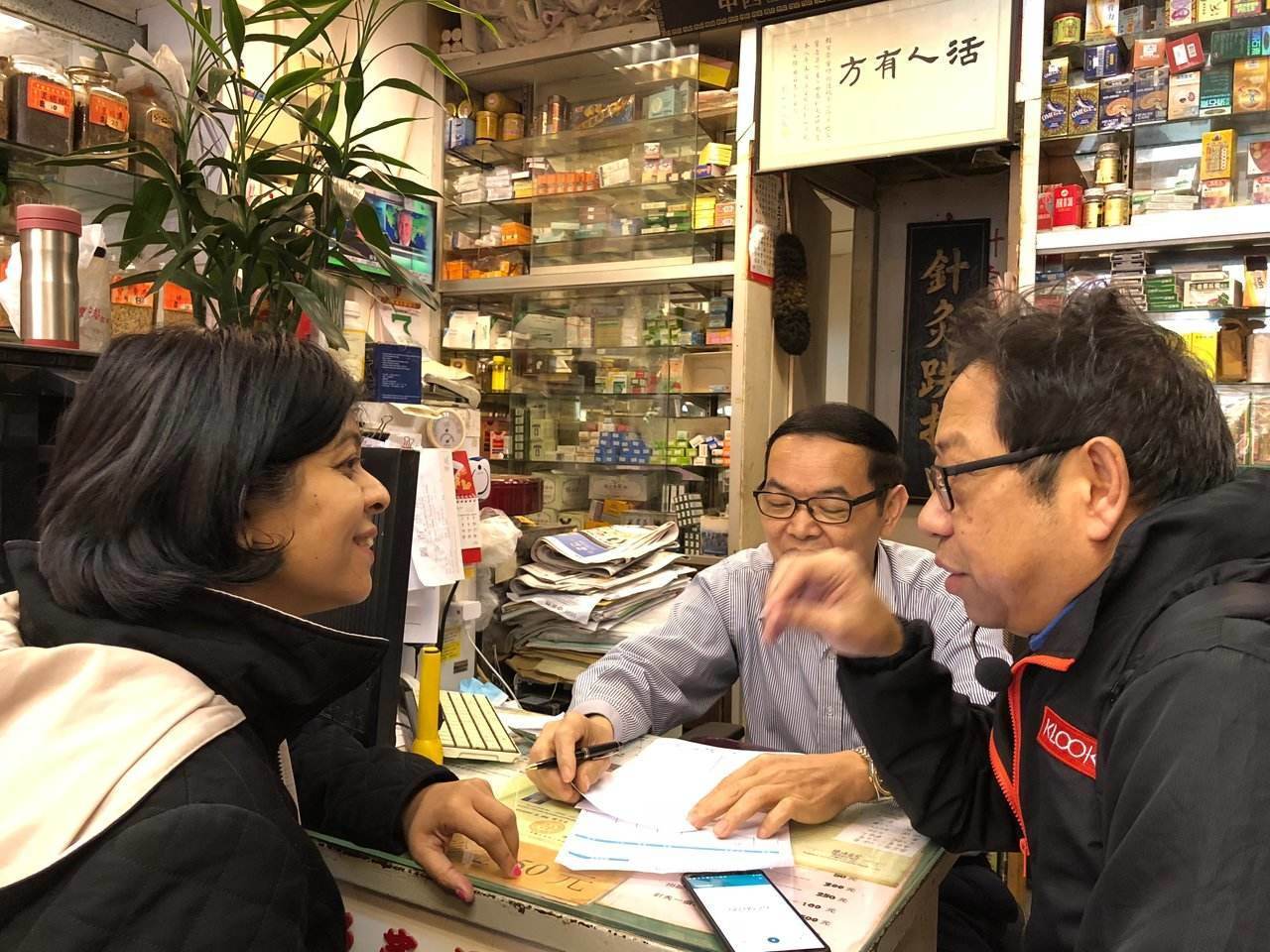 On an impulse I decided to get my pulse checked by the local Chinese doctor. I was surprised to find the similarity with our own Ayurveda. They believe in balance too especially of yin and yang. The doctor said that he will first study my face, listen to my voice, feel my pulse and then prescribe medicines based on his reading. I was told that I was anaemic, my blood circulation needed to be looked into  and that my restless spirit needed some rest. Well, I dont disagree with the latter. I need a month just to sleep. This is one of the most unique experiences in Hong Kong that I had.
Try your hand at Chinese painting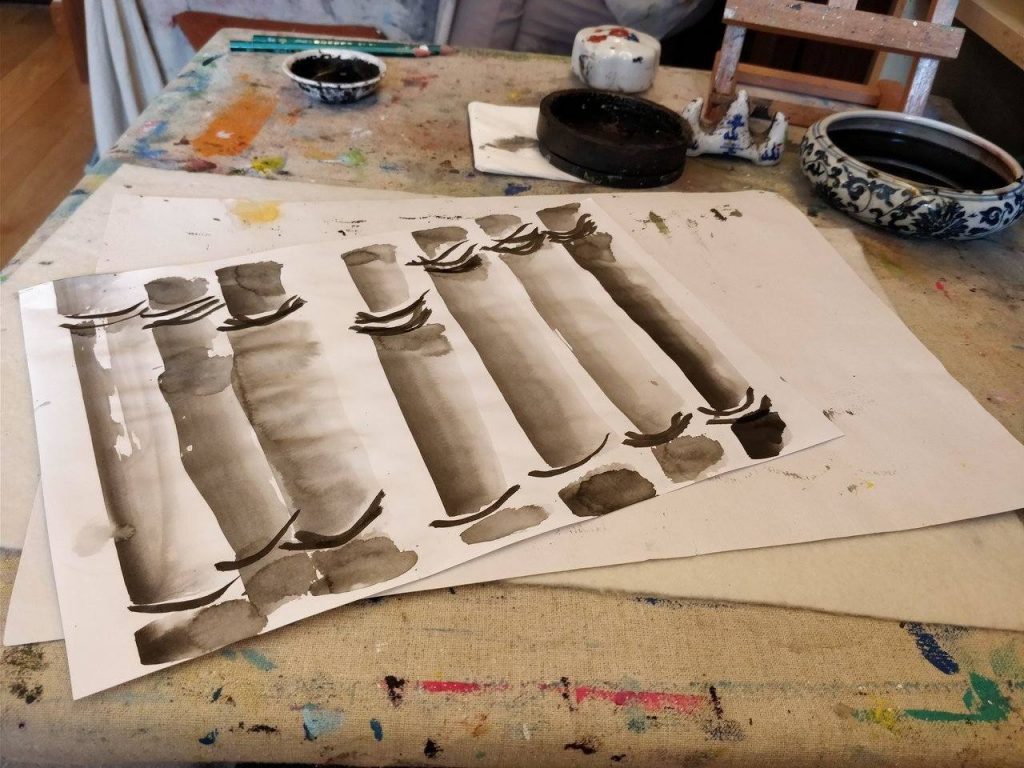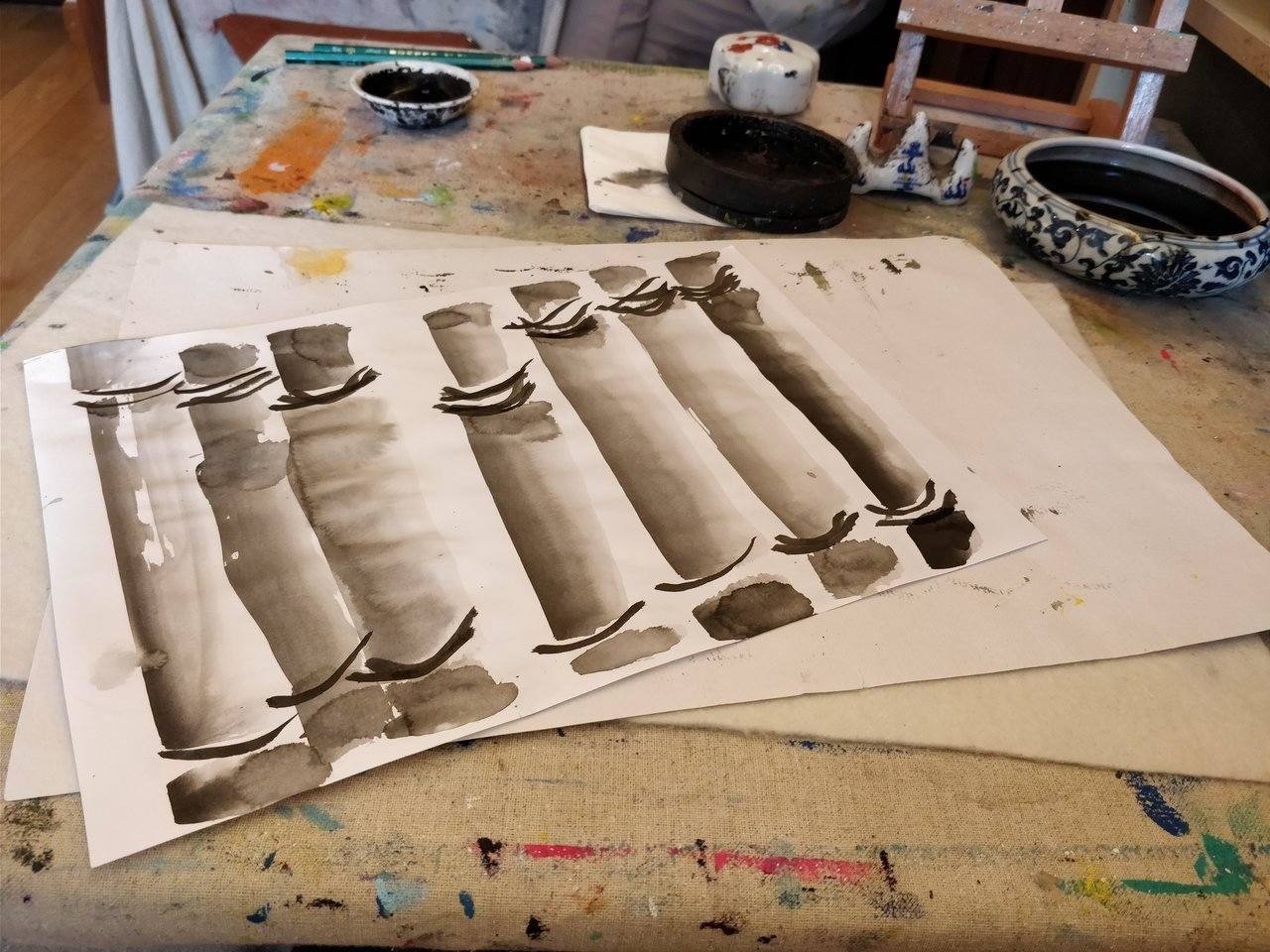 The last time I held a brush in my hand was in high school as am so artistically challenged. However both Klook and Cathay Pacific was very keen that I experience a different tour and they strongly recommended a class at Chinese painting. The three hours that I spent in a small apartment tucked away in the island country was one of the best experiences that I have ever had in Hong Kong. We were four of us and while the rest of the girls were locals, I was the only tourist. I learnt about the different kinds of brushes, the inks, the strokes and the techniques and it was so therapeutic as I lost myself in the entire experience. If you have three days in Hong Kong and you have an artistic bent of mind, i recommend that you try this experience.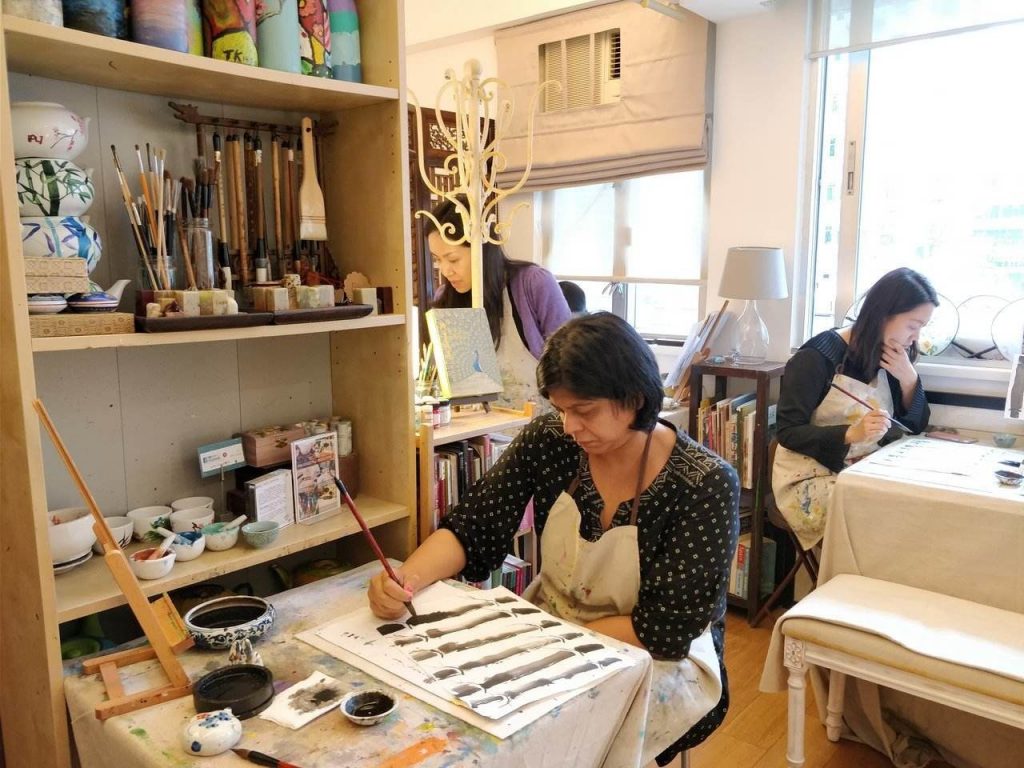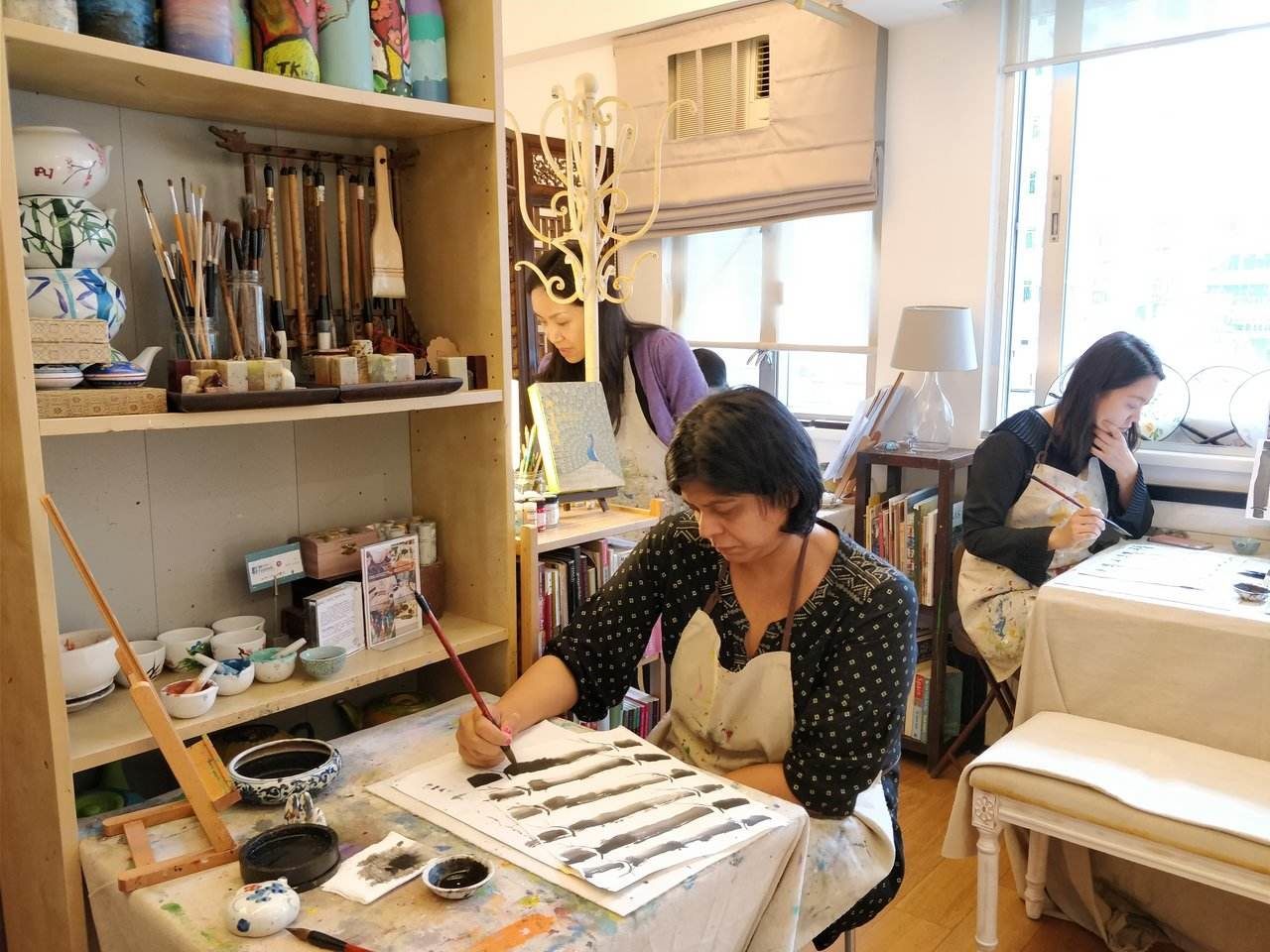 Soak in the colours of the local markets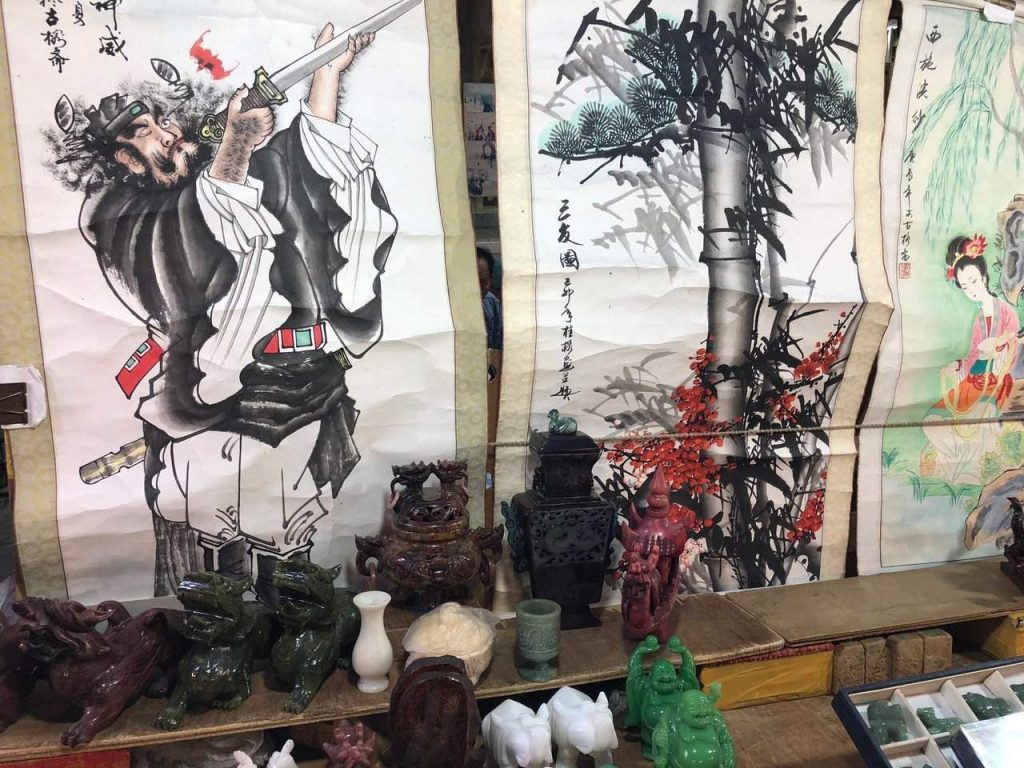 Hong Kong is full of markets – day and night markets, for women and men , markets dedicated to antiques and jade, flea markets to food markets. I spent some time on this trip visiting the Temple Street Night Market, curiously checking out the Ladies Market, looked for precious stones for my mother at the Jade Market.  I have also been to Stanley Market in Stanley Island which is one of the most colourful markets according to me. Markets are always part of some of the best Hong Kong experiences and it is highly recommended if you have just three days in Hong Kong.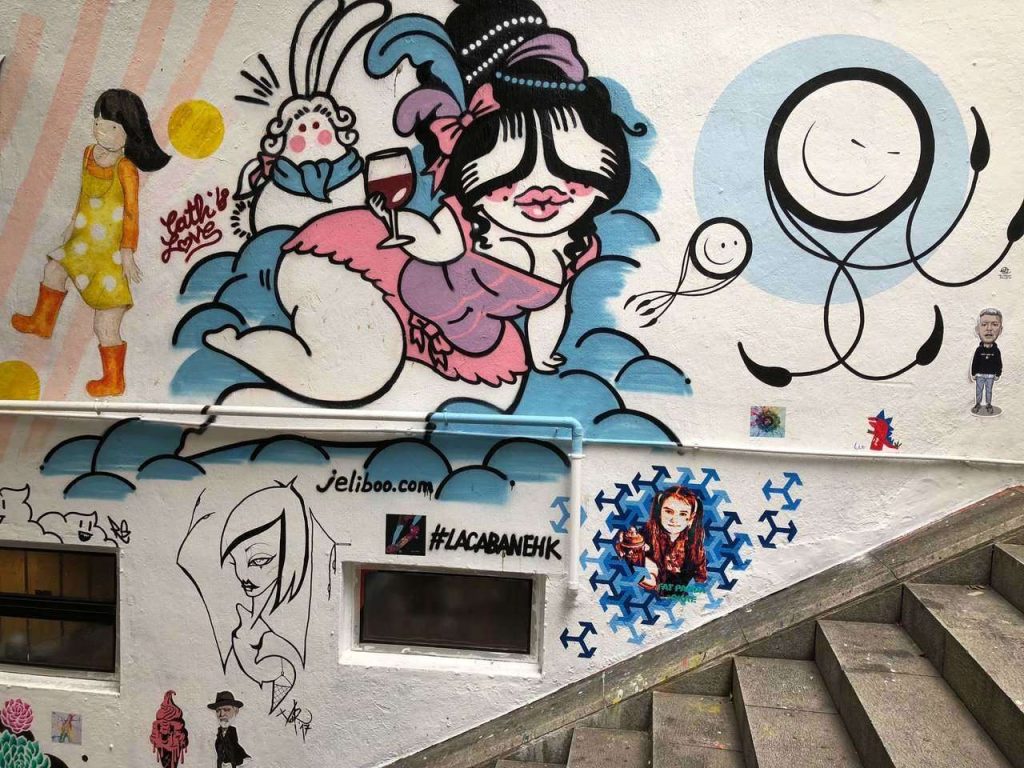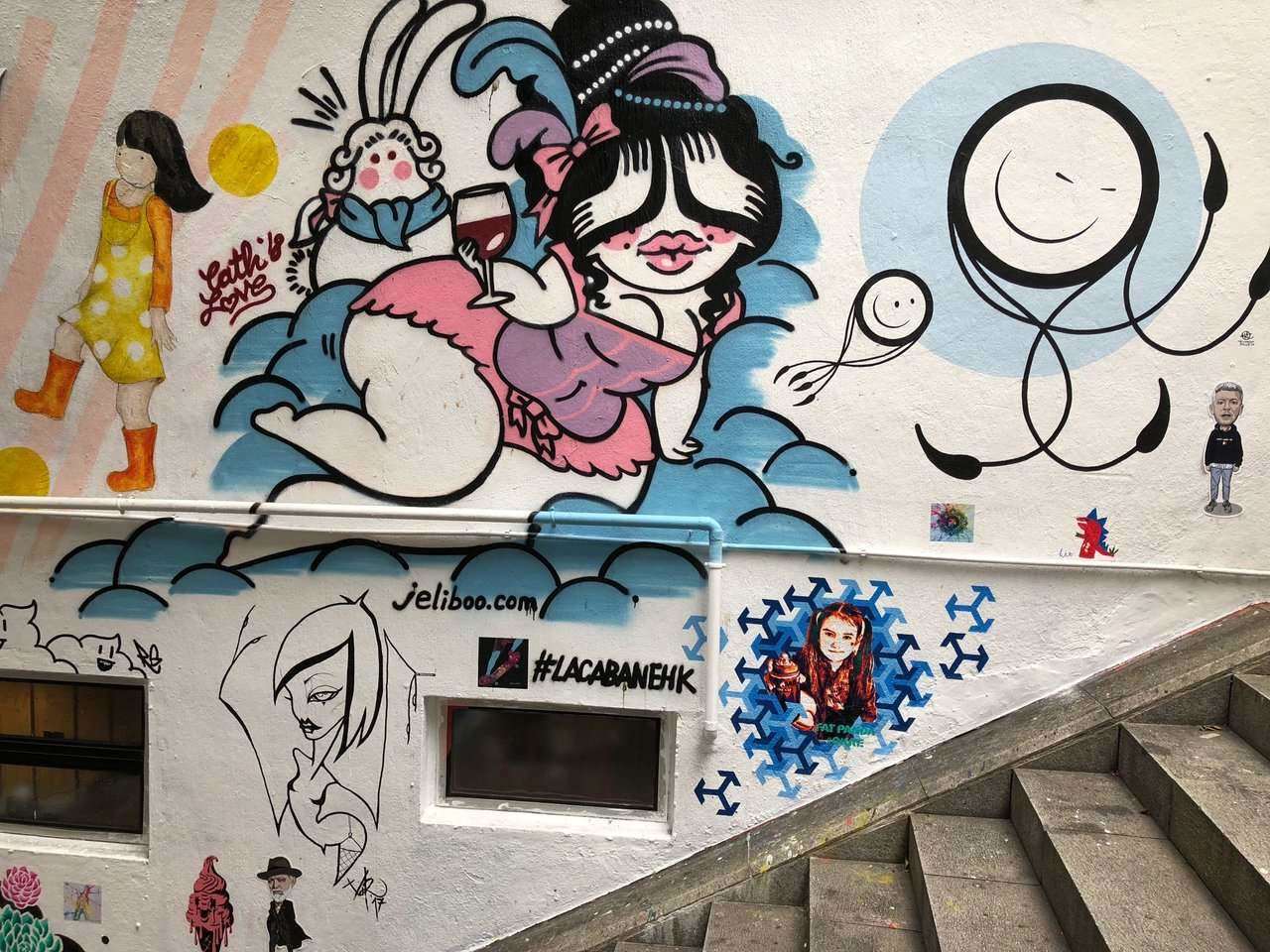 Get a starry experience at Kowloon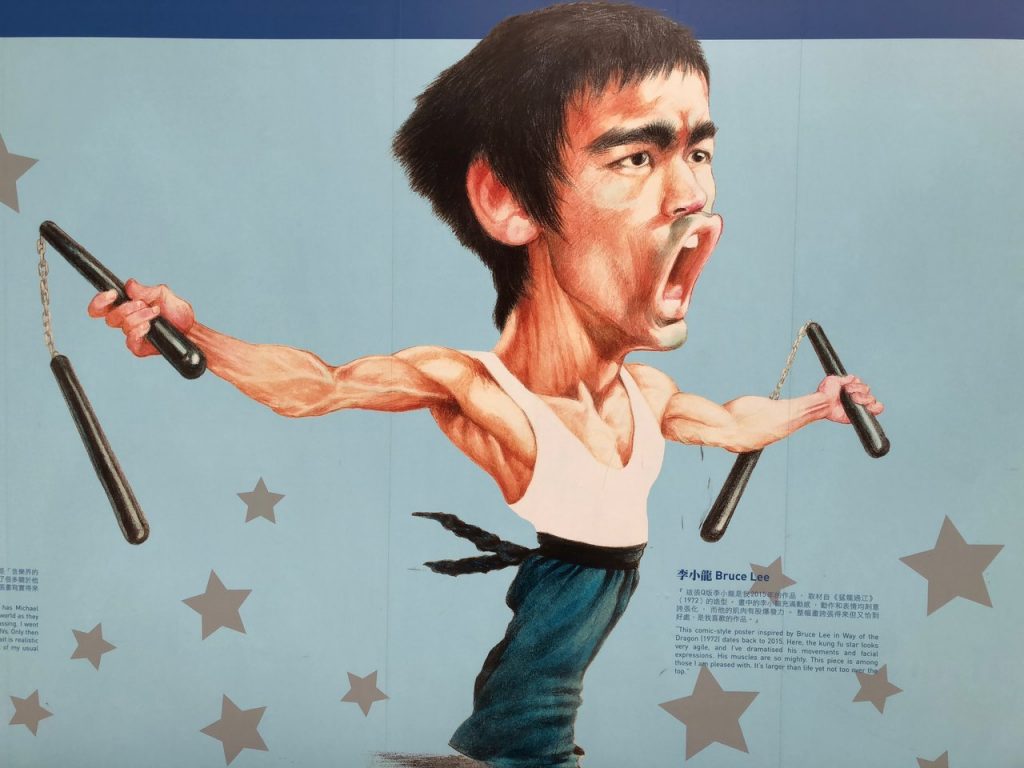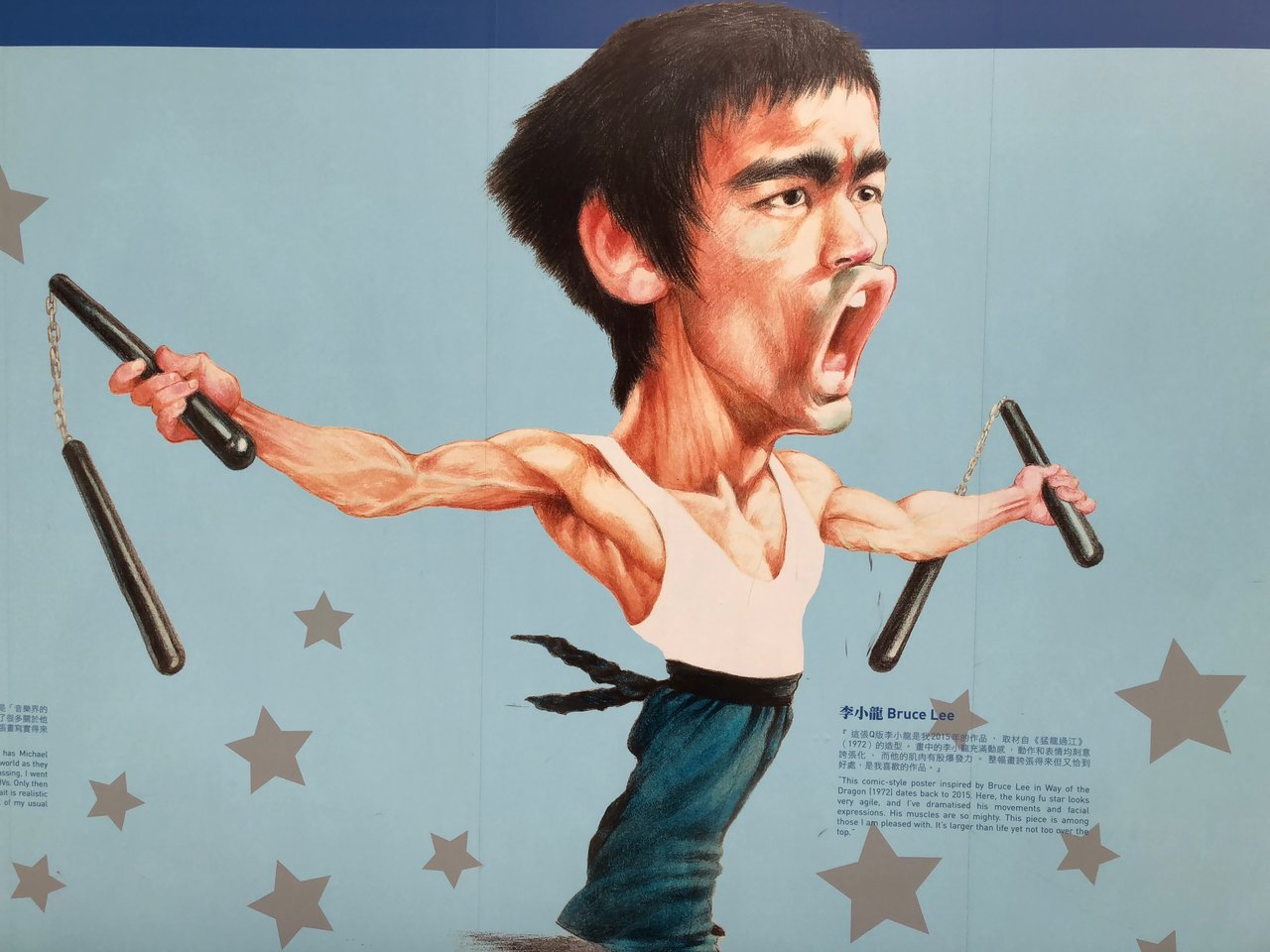 This is where Hollywood meets Hong Kong. Modelled on the Hollywood of Fame ,  you can meet a slew of celebrities here at Avenue of Stars. Located at the Victoria Harbour in Tsim Sha Tsui, you can meet stars like Bruce Lee to Jackie Chan. Walk around the promenade and lose yourself in the scenery below you – it is a perfect way to get a starry eyed experience in Hong Kong
Lose yourself in the silence of Kowloon Park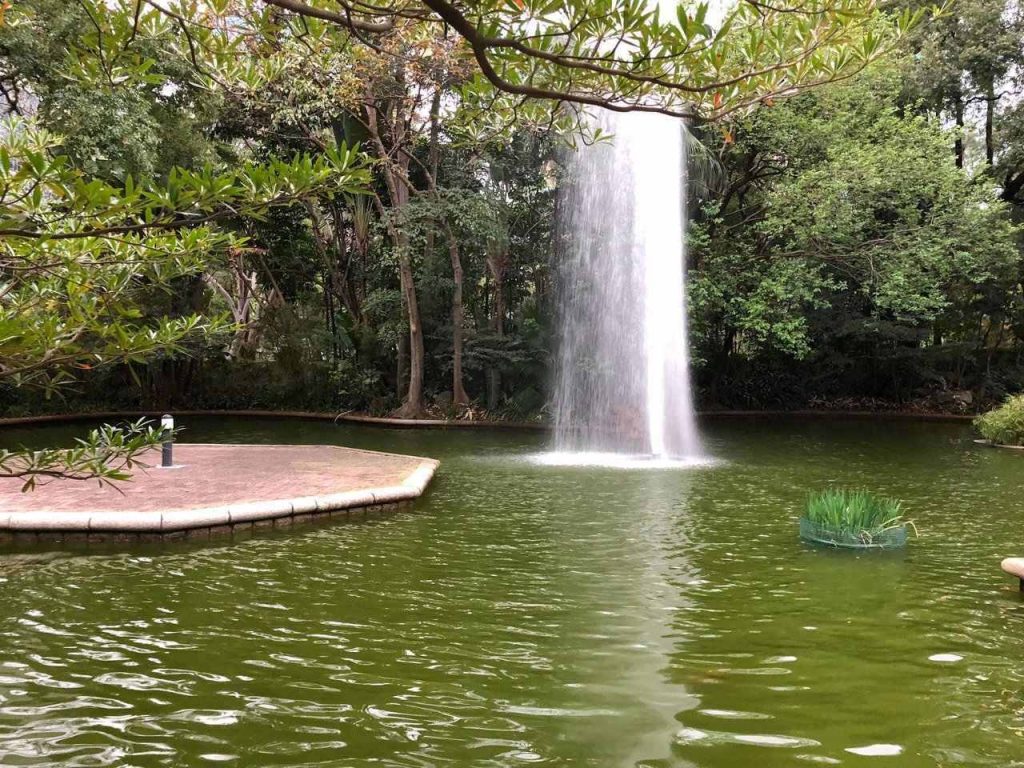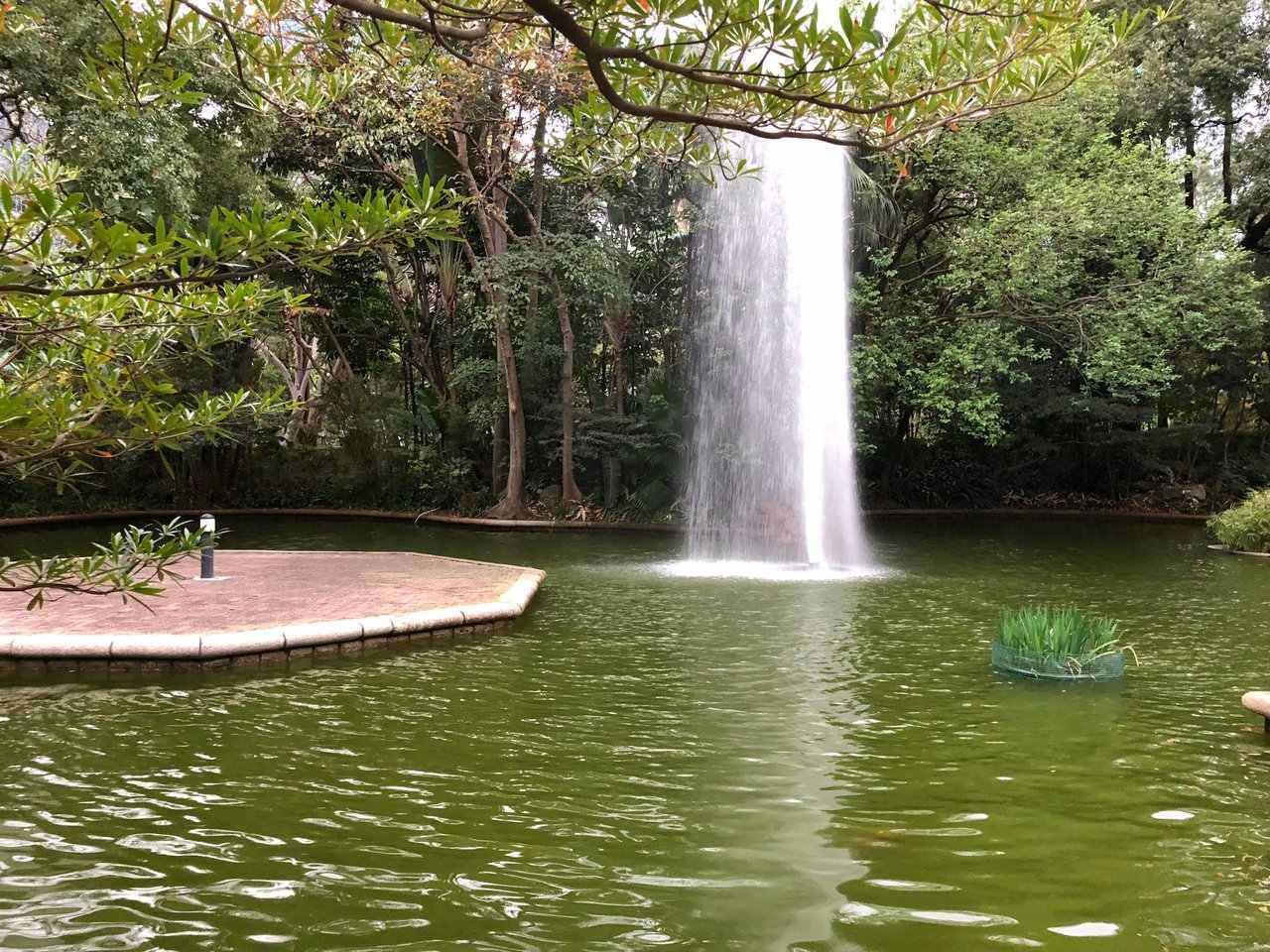 Away from the sound and fury, from the noise and clutter is a world in Kowloon nestled in lush greenery. The only sound that you can hear in this sanctuary is the cascading fountain that gushes with excitement. The birds add to the chirping. Walking around the verdant Kowloon park, I spent a few minutes meditating and silently imbibing the spirit of Hong Kong.
Try local snacks on the streets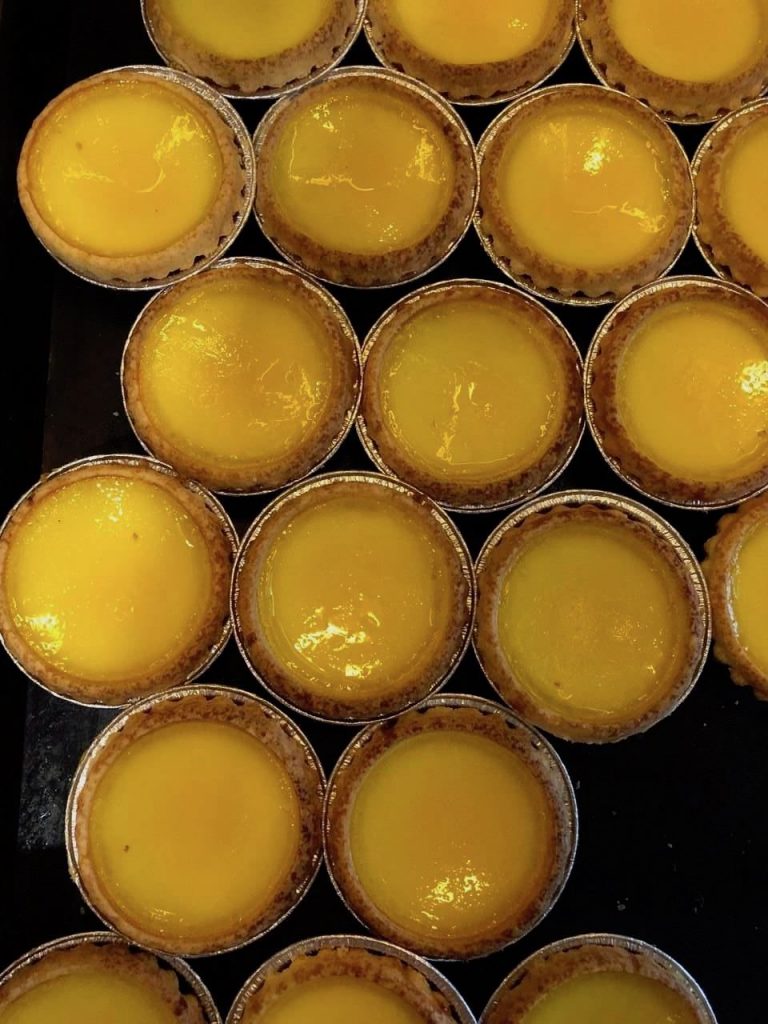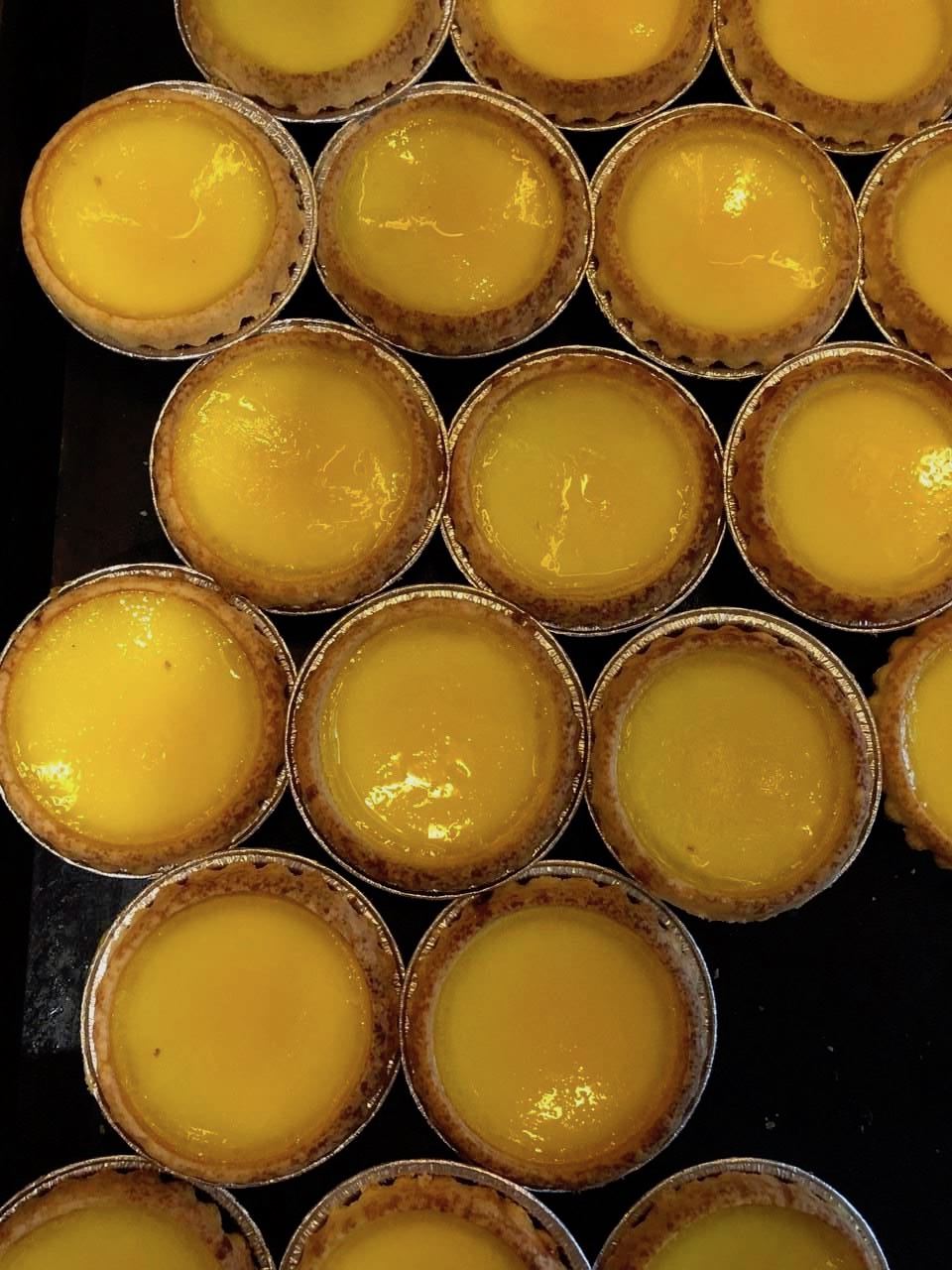 Hong Kong is an ideal destination for the foodie. Although I am a vegetarian, I binged on egg tarts , egg waffles, fried chestnuts and pineapple buns, besides heading to the markets to have authentic milk tea. There was also a herb tea that I tried in Ladies Market which was virtually a concoction of over 20.herbs . It was so strong that I was told that the locals gulp it down in one shot after a hard day's work. For those who are not vegetarians, do not miss grilled fish tentacles, curry fish balls and Cheung fun, which is a rice noodle roll with meat and sea food as recommended by the locals.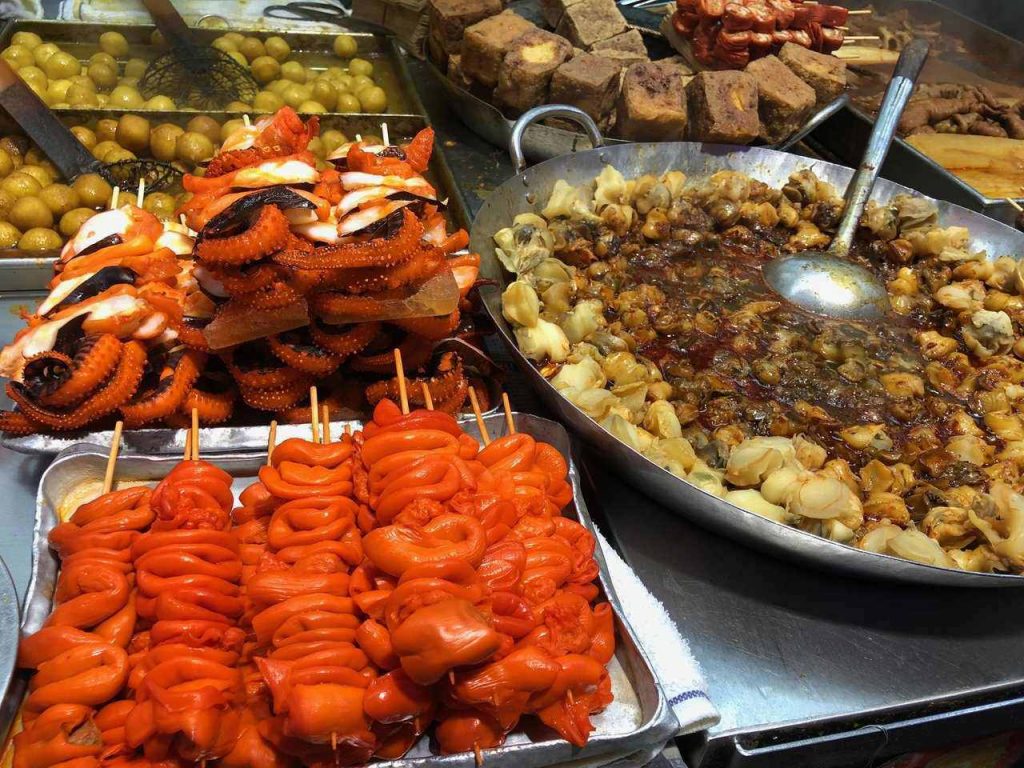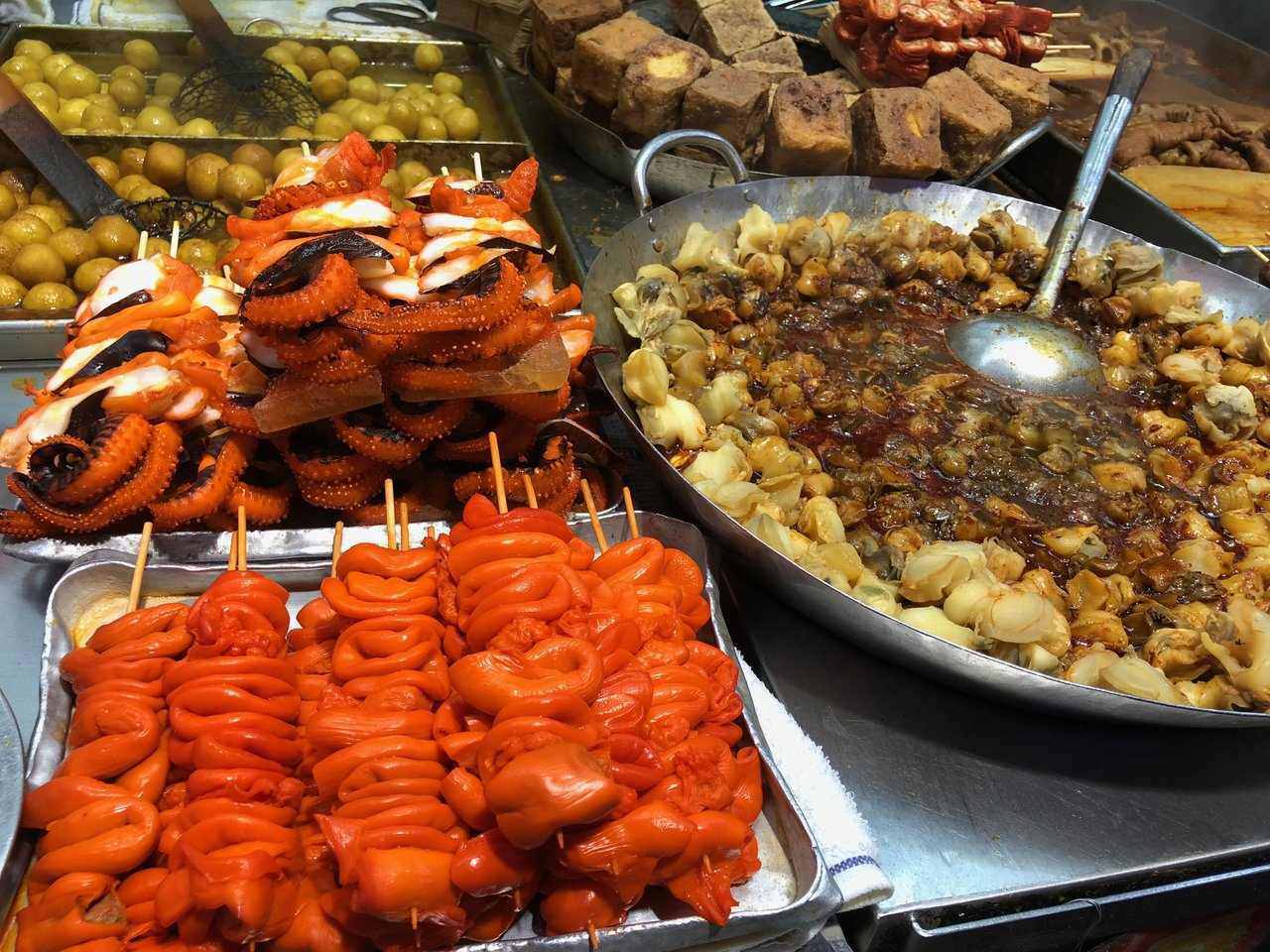 Count the number of Hong Kong dollars in this mural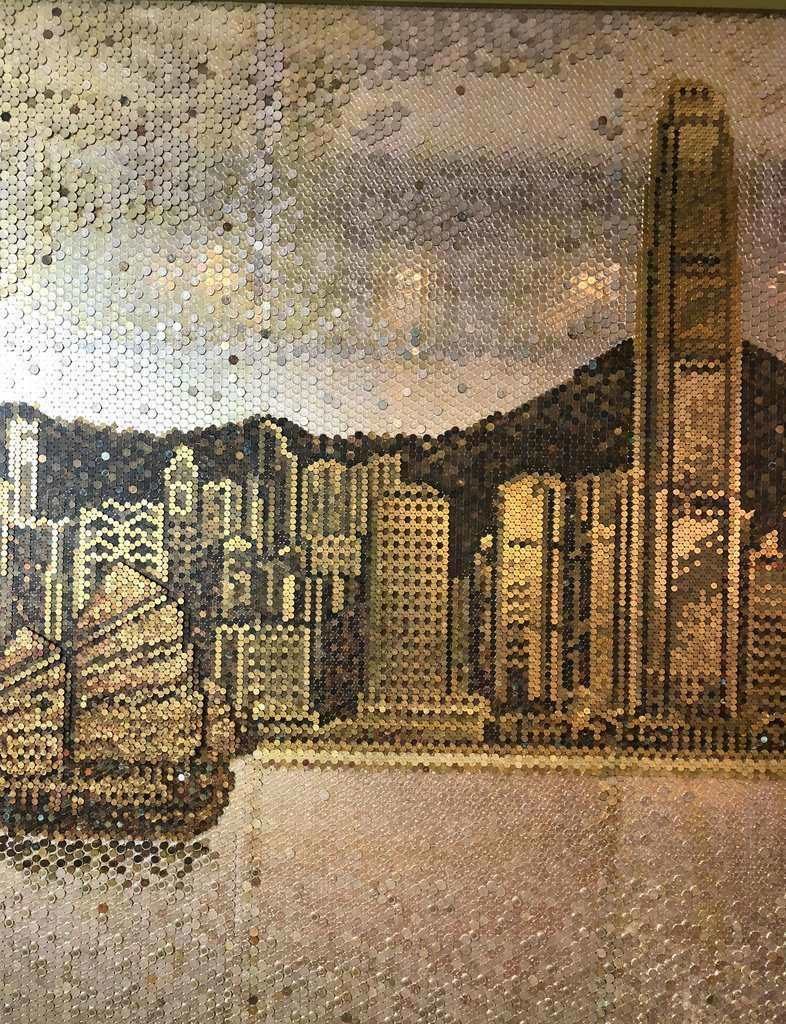 This was one of the most interesting experiences that I had as part of the Klook's walking tour of Hong Kong. Peter my guide took me to the 2 IFC building, which is the second tallest building in the country.  Hong Kong being the financial capital of the world, it is only natural that we head to a museum created by HKMA or Hong Kong Monetary Association where we learn all about the evolution of the Hong Kong dollar. Interestingly there is a mural here filled with dollars and you can guess the number of coins and the overall value of the mural.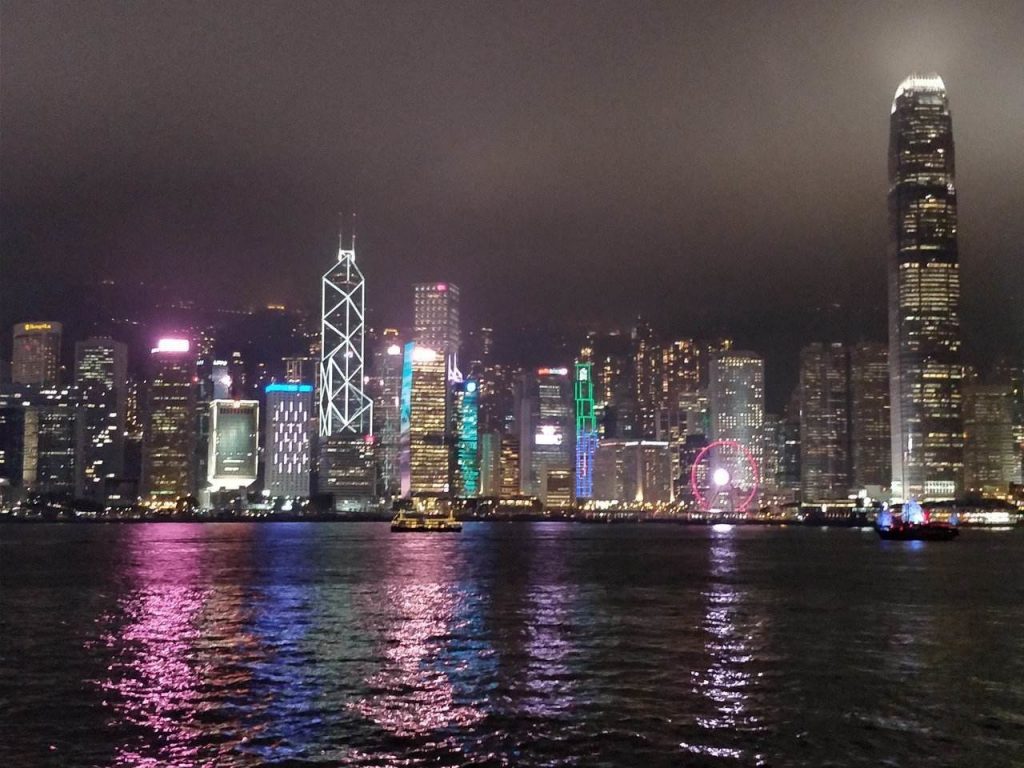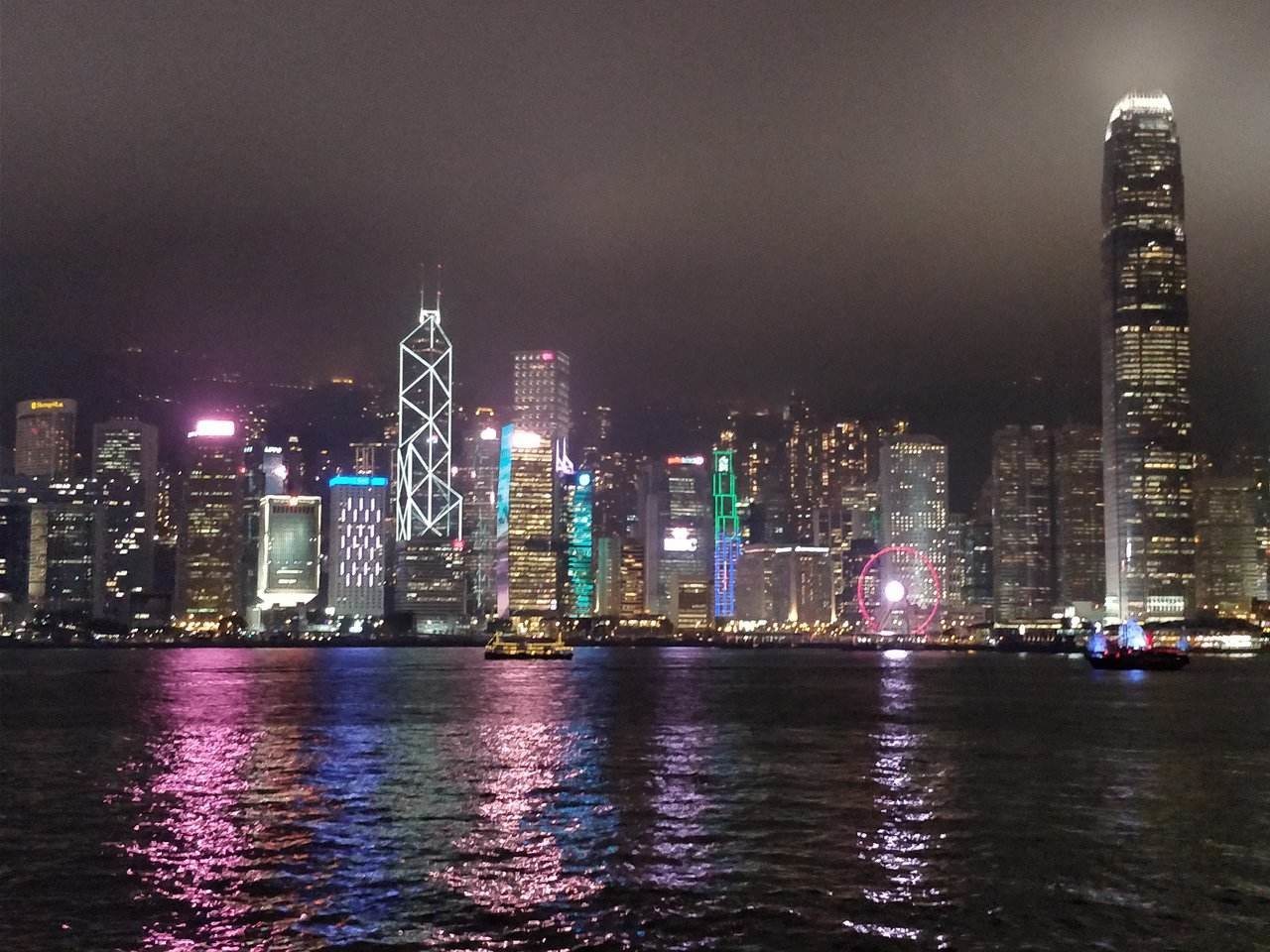 Travel to me has always been more about experiences than just attractions and in three days, I explored a different facet of Hong Kong – from temples to markets, parks to museums and got to meet different people, from artists to doctors to fortune tellers. Hong Kong is an ideal getaway from any destination in India and with Cathay Dragon, you can reach in just four hours. The MTR or the Mass Transport Railway is the best way to explore the country and it is so easy to navigate and connects nooks and corners of Hong Kong. Plan your activities and experiences well in advance through Klook as they offer a slew of attractions, experiences, activities and walks. If I had to choose just one, it would be the Chinese painting class.  Which one would you like to choose ?
This post is written in collaboration with Cathay Pacific and Klook. Picture Courtesy – Sharath Krishnamurthy