Why travel is not about FOMO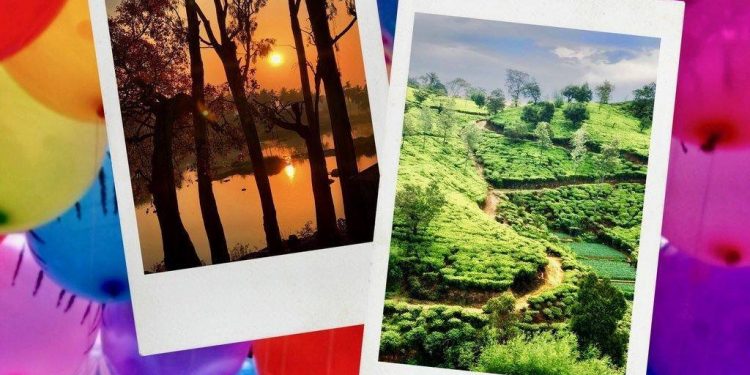 It was a warm and sunny morning in Edinburgh and my husband and I were rather excited as we had planned our first driving holiday in the UK. We were planning to drive around the Highlands and head to some of the distilleries, explore castles and lose ourselves in the beautiful landscape. However, the travel gods had other plans for us. There was some technical issue with our prior booking and we could not get a car at the last minute. We tried a couple of rentals and they were all booked for the weekend. As we mulled silently in our disappointment, we decided to drown our sorrows in a distillery. Glenkinchie was one of the closest distilleries to Edinburgh, but it was too late for any tours. Eventually, we set out on an exciting adventure. On an impulse, we boarded a bus that took us to small hamlets and we hiked a bit. We wandered aimlessly without a map into a little village which seemed practically like a ghost town. Everything was shut. Even the church was closed. The roads were empty. There was just an inn which was open and as we feasted on some baked potatoes, the hostess asked us about our plans. When I mentioned Glenkinchie was on our agenda, she immediately called her friend, a taxi driver, to take us to the distillery. That was the only cab working on that weekend from the village as everyone had taken a break. We had a great time, driving through some of the prettiest landscapes, with a complete stranger, listening to stories as we eventually landed in Glenkinchie. Travel is not about what you miss out on the road but the many experiences.  There are several ways to beat FOMO while you are travelling and here are some travel tips to deal with Travel FOMO.
Travel is essentially about the joy of exploring and the little serendipitous discoveries that you make along the way. Personally, I have always felt that travel is a way of life and as a traveller, who is constantly on the road, I feel that there is very little room for FOMO. However, several travellers exhaust themselves as they try to cram in a lot of things on their itinerary. And even then,  FOMO takes over as they see a beautiful image on Instagram and they realise that they have not been there. Here are some travel tips to combat FOMO if you are constantly pressurised with social anxiety.
Focus on the little joys of travel
It is always the little things that make for great memories. A fun conversation, a hot meal, a sudden discovery – travel is made up of these precious moments. While we may miss out on a tourist attraction or a fascinating activity, it does not take away the joy of travel. Travel is more than just sights and sounds or a bag of experiences. It is important to shift the focus from the destination to the journey. People make places and very often, the little acts of kindness from strangers add a special element to the travel.
I was heading to the Charlottenburg Palace in Berlin and my credit card was not working. An elderly couple nearby came to me and gave me their unused tickets saying that they were too tired to explore the palace and they had to head back. I was grateful and was also overwhelmed by their kindness. Such unforeseen events can happen anytime. As we travel a lot, this started becoming a pressing issue too. What if something happens to us? Have we secured our loved ones? Have we secured their financial requirements? That was the starting point for me sitting down and starting to plan for all the what-ifs in life.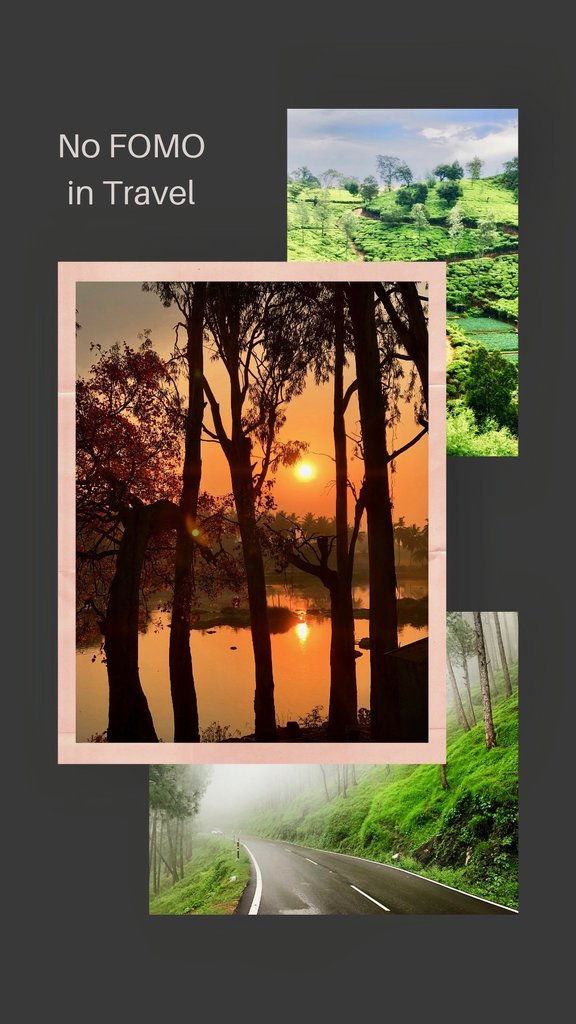 Be a mindful traveller
Travel is not just about getting into an autopilot mode. Most itineraries turn us into a robot. We are either forever in a planning mode, or we are mindlessly rushing from one place to another. And that can sometimes leave you exhausted or even with a sense of FOMO. There is never a dearth of the top ten or the top 100 places that you must see. But if you'll run behind travelling to every place, you'll not even enjoy the top three places since you will not be able to soak in the moment.
A mindful traveller is always immersed in the present – be it sipping a cup of coffee or attending a culinary class or trying kayaking for the first time or even doing nothing. Less is more becomes the mantra. Travel is also about being practical. You cannot obviously do everything. I was in Rome for just a day and I could hardly explore a couple of sights. Whenever FOMO hit me, I reminded myself that even Rome was not built in a day. I have stopped planning a detailed itinerary during my travels and I go with the flow. And that leaves me with no room for FOMO.
Every trip does not have to an exotic destination
FOMO usually creeps in when you realise that your travel plans have just been quashed, but the rest of the world is bombarding you with their photo-shopped photos from exotic locations. But not every trip has to be to a far-flung offbeat destination. You may not be able to travel all the time. Work may come in your way of planning a holiday. Your finances may bog you down. I remember going through a bad phase of health and had to revisit my travel plans. A huge sum of money was spent towards my health and this came in between my travel plans for the rest of the year. That got me thinking, while I can plan for most of the things in life; illnesses is something which cannot be predicted. Also, treating illnesses these days is a costly affair. Hence post that phase, I choose to invest in a Term insurance plan from ICICI Prudential Life – ICICI Pru iProtect Smart. The plan provides me cover against 34 critical illnesses and also secures my family with a life cover in case of an unfortunate event. Also, the plan gives me the freedom to decide on how I want to receive this money at the time I need it the most. This allows me the freedom to travel anywhere, without a single worry in my mind.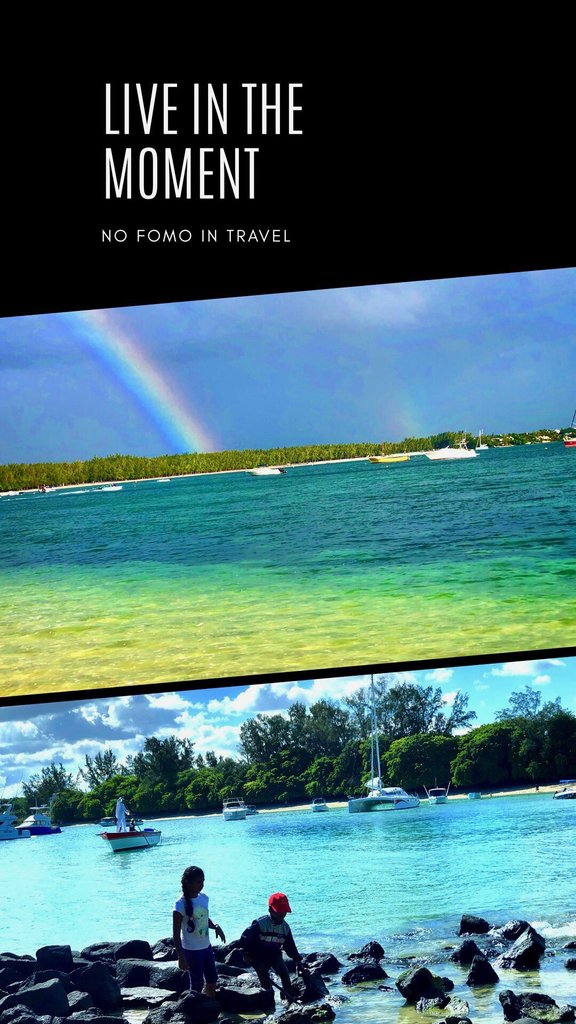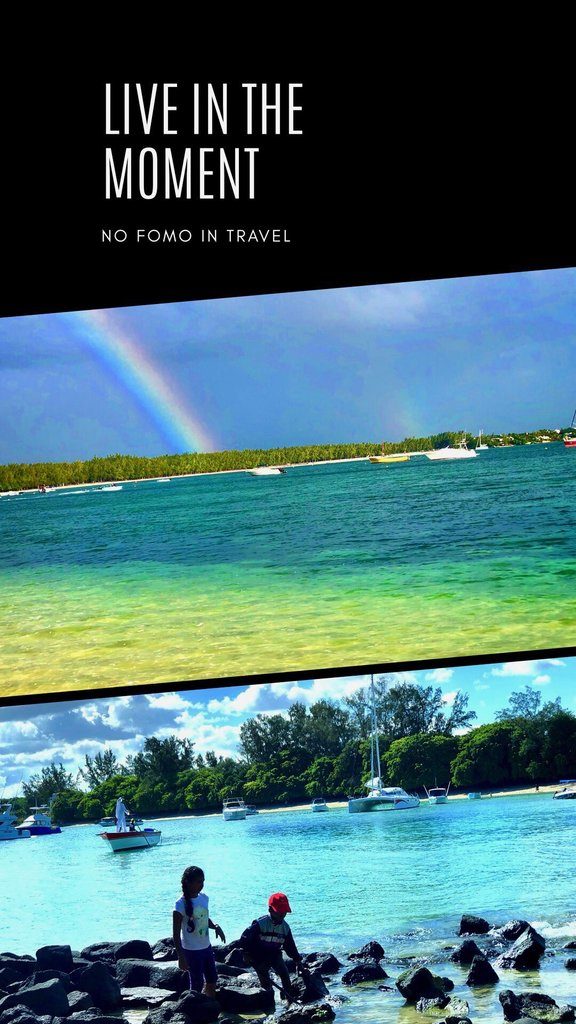 Stay flexible with your plans
It was a sunny morning in Amsterdam and it seemed like an idyllic day to explore the Spanish city. But my mood was rather low. My husband and I were on holiday in Europe and we had just landed in the city. This trip had been special as I was on the road after a long bout of illness. But the day we landed in Amsterdam, we got a call from my husband's boss who asked him to cut the holiday short as there were some sudden developments in the workplace. Within minutes the entire holiday plans had altered. The weather changed as well and the rains descended upon Amsterdam. We were both hugely disappointed and I was almost on the verge of returning home with my husband. However, I decided to continue the trip solo. A few days later, I sat alone in the vibrant Plaza Catalunya near the iconic La Rambla in Barcelona and watched life pass me by. Although I wished that my husband was around, I was glad that I did not head home with him. I have always enjoyed control over my decisions in every aspect of life. My husband recognises this and gives me a freehand in almost all aspects of life. For example, when I was planning to invest my savings in some plans, I chose ICICI Pru Signature. One of the key criteria's to select this plan was that it offered me flexibility in choosing where to invest my money in be it pure equity or a pure debt or a balanced one and I was the one deciding where my money would grow. I have invested in the plan for the last few years and I have been quite happy with how hassle-free the entire process of buying or after service is.
This journey is about you
Travel is about being you. It is your journey, your holiday, your interests and your choices. You do not have to live up to the expectations of anyone, who claim to have "done the destination. " I have always been a bit of a laid back traveller, revelling in the very essence of a journey, listening to stories and exploring the culture of a destination. I am not into adventure sports and I also have a bit of a water phobia. Initially, I would feel a sense of FOMO when I used to see all the travel photos dripping with adrenalin, but then I realised that this is not me. As my health slowly deteriorated, I also learnt to focus more on my body and mind than allowing FOMO to get to me. I realised that my interests lay elsewhere and I travelled for my personal gratification and not for a bunch of likes on Instagram. I started to remove things that created anxiety in me and started concentrated on things that kept me happy. Being a full-time traveller, finance is something that will always bug you and to be frank; you cannot ever ignore this aspect. However, what you have control over is – planning for your finances, as I did by investing in plans from ICICI Prudential Life. Their plan provides the growth of money and at the same time also ensures that my loved ones are financially protected. For any queries regarding my policy, I can reach out to them over phone, email or advisors. In short, they remove the hassle of planning for my finances and lets me enjoy my trip to the fullest.
Travel consumes me as a person and I like to be alive and energetic savouring every moment of it. And there is absolutely no scope for FOMO to ruin it for me. While my passion needs constant funding, I always plan ahead and stay invested keeping long term commitments in mind and hence, I chose ICICI Prudential Life.
This post is written in collaboration with ICICI Prudential Life