Reminiscing 2017 at Oyo Townhouse Indiranagar Bangalore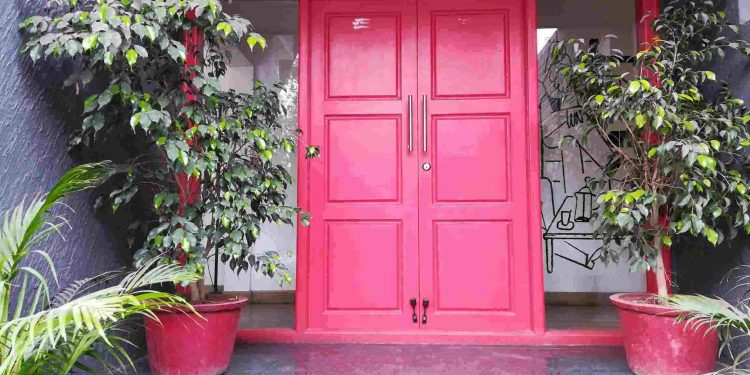 With all my travels I am rarely at home but this year was different. As I was focussing on my health, I ended up staying more time in Bangalore than in fancy or familiar destinations. Working out of home was getting a bit monotonous and I was looking for vibrant, social and yet a private space where I could spend some time on my own and  do some work. And that is when Oyo asked me if I would like to do a staycation in their brand new Oyo Townhouse.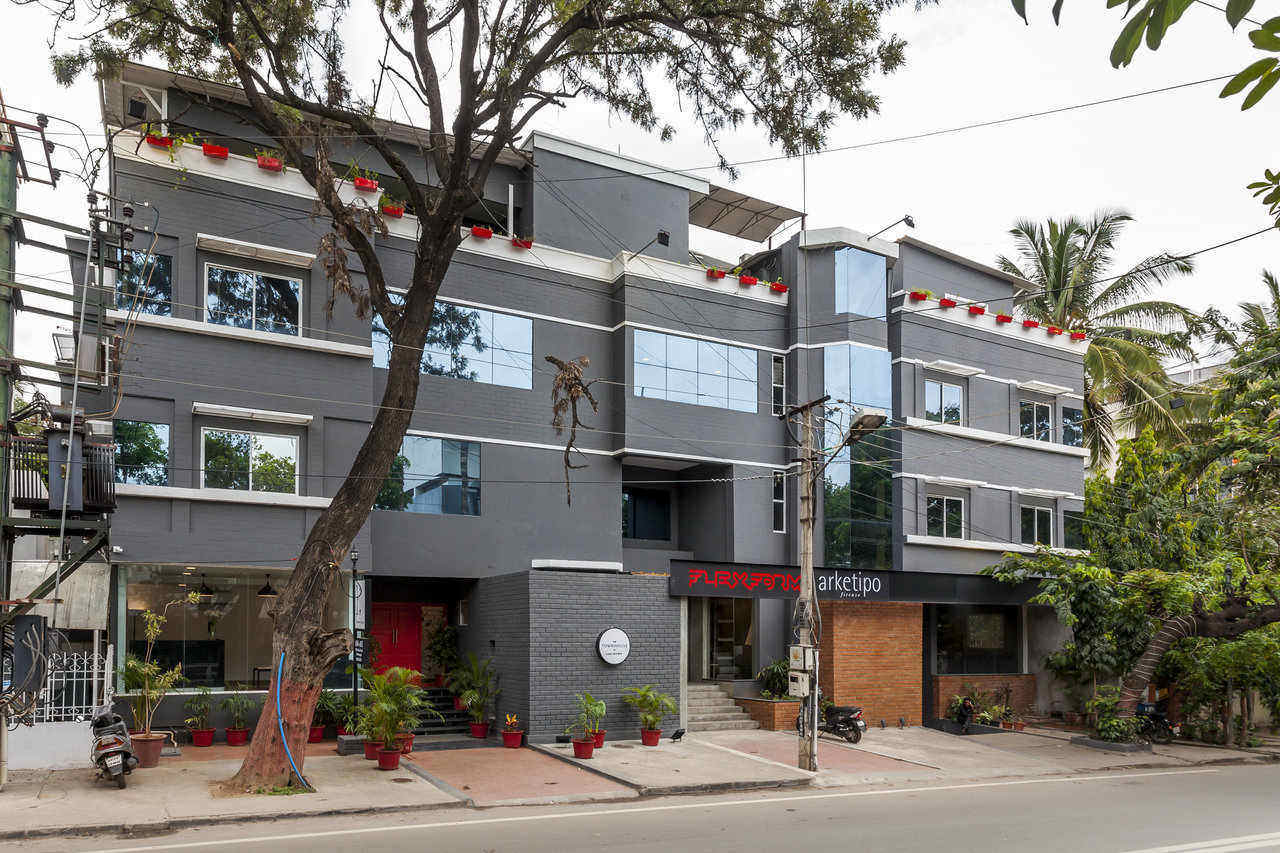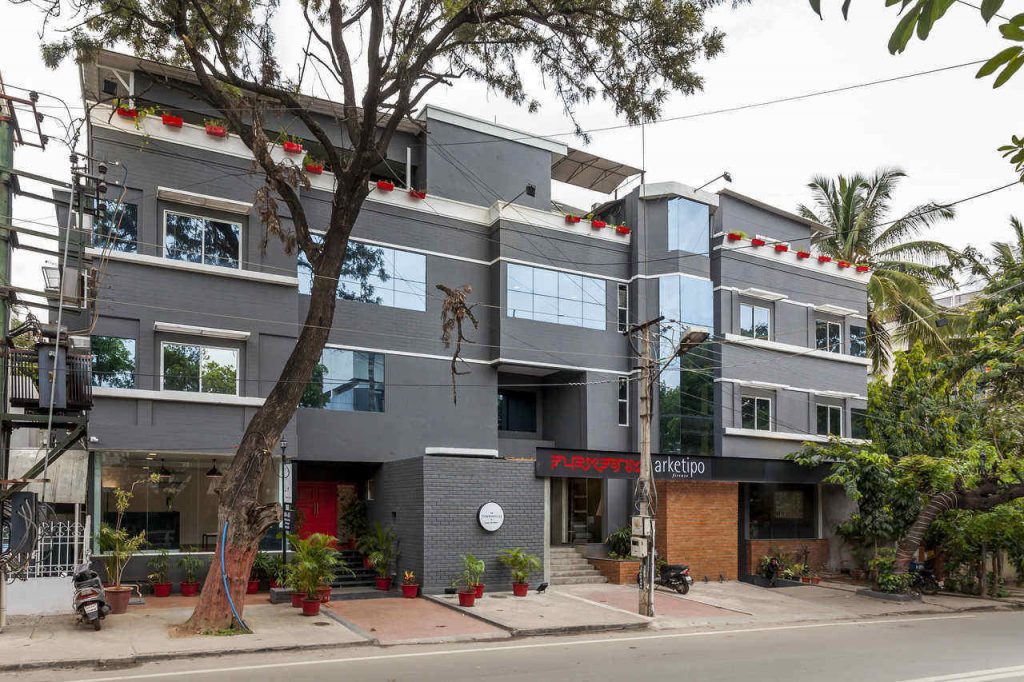 I have not been on a staycation ever in Bangalore, so the concept intrigued and amused me. A lot of people I know go on a staycation to luxury hotels, so that they can just relax, feast on food and head to the spa. But I realized that Townhouse was not going to offer any of these experiences to begin with. However I was curious and decided to experience the Oyo Townhouse in Indiranagar. There are two more in the city – located in Koramanagala and in MG Road but I have always liked Indiranagar and hence decided to make it my home for a day.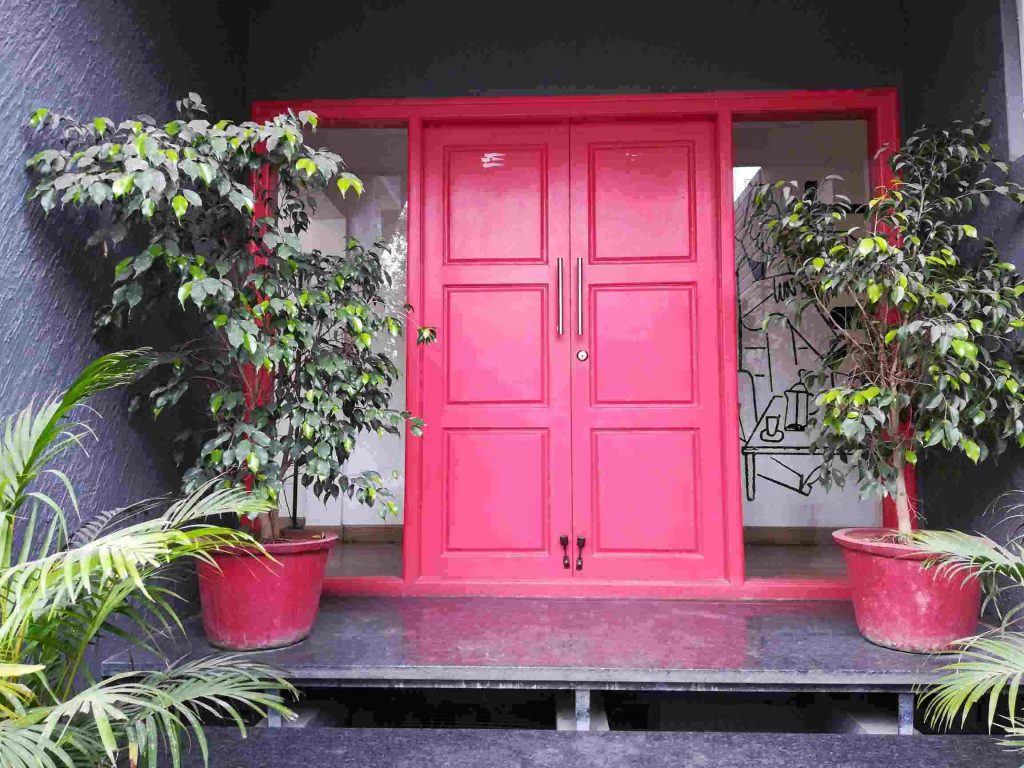 I was pleasantly surprised when I entered the portals of this property located so centrally in Indiranagar, right in the heart of the city, surrounded by boutiques, cafes and restaurants. I thought to myself that this could be a staycation after all. I could binge, shop till I drop and hang out with friends. A quaint red door opened to a quirky setting as I walked into the reception . There were vibrant illustrations on the wall and a fun decor greeted me.
Oyo Townhouses are branded as neighbourhood hotels which combine the functionality of a simple bed and breakfast with a vibrant co working space . Each townhouse compliments the neighbourhood it is located in. There are 22 Townhouse hotels in cities including Gurgaon, New Delhi, Noida, Hyderabad and Kolkata besides Bangalore.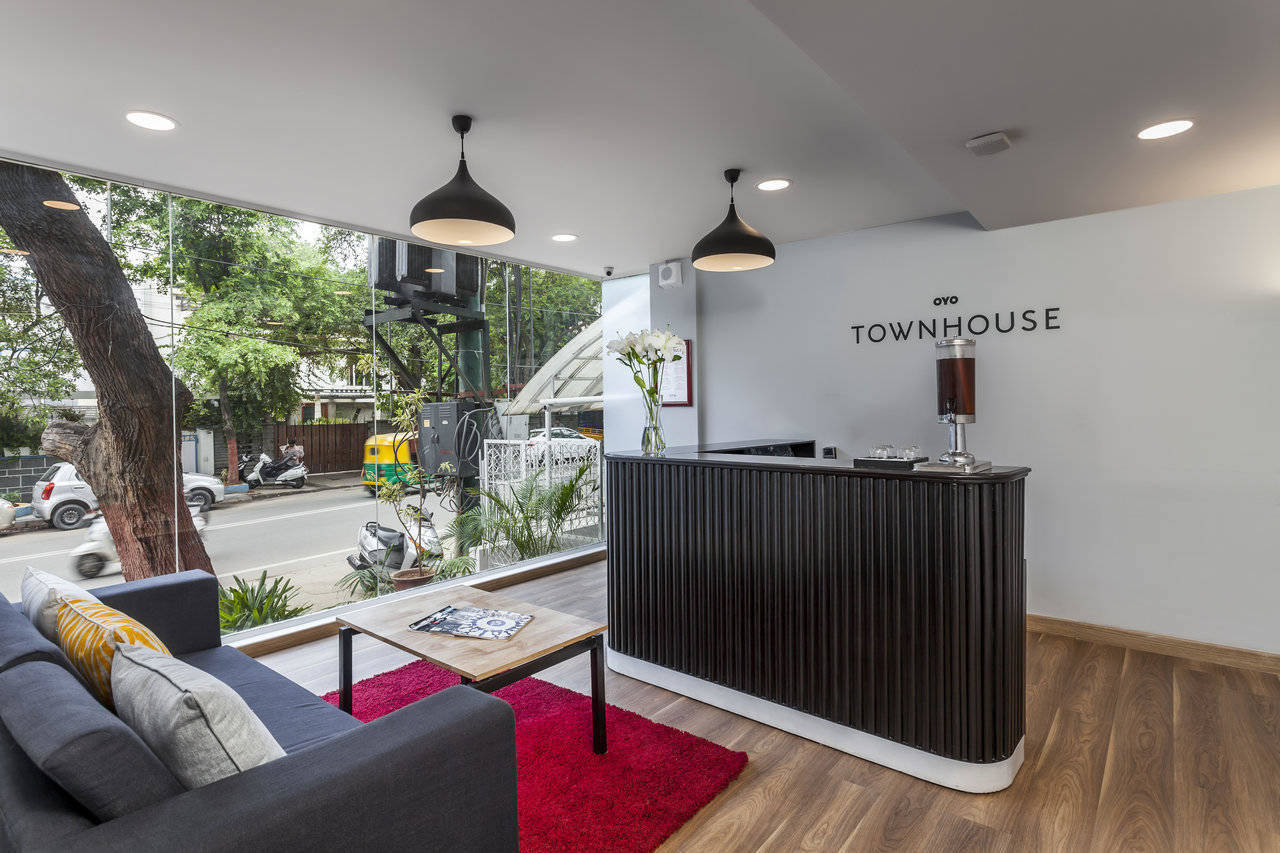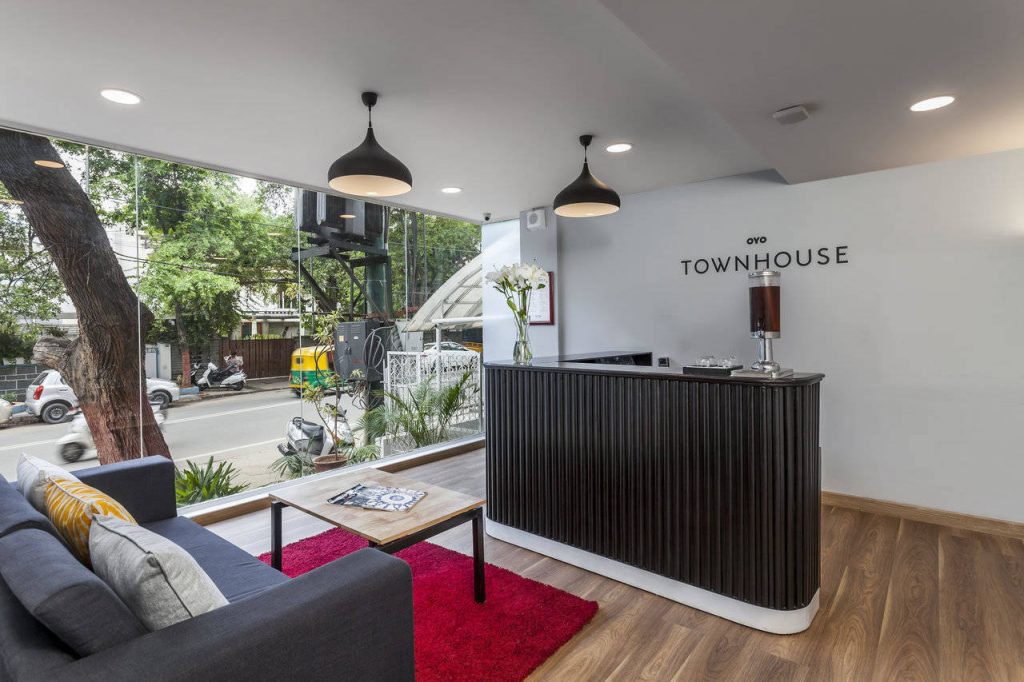 There are four elements to a townhouse – a hotel , a cafe, a co working space and a merchandising store. To me it was an experience in itself. As a social hotspot, it opens doors to both city dwellers like me who are seeking for an alternate space than just a co working space or a cafe.
The room that I stayed in almost felt like a small studio apartment and there was a restaurant which served anything from sandwiches to pizza. However if you are looking for an elaborate lunch or dinner, then you could step out and there are several restaurants virtually next door.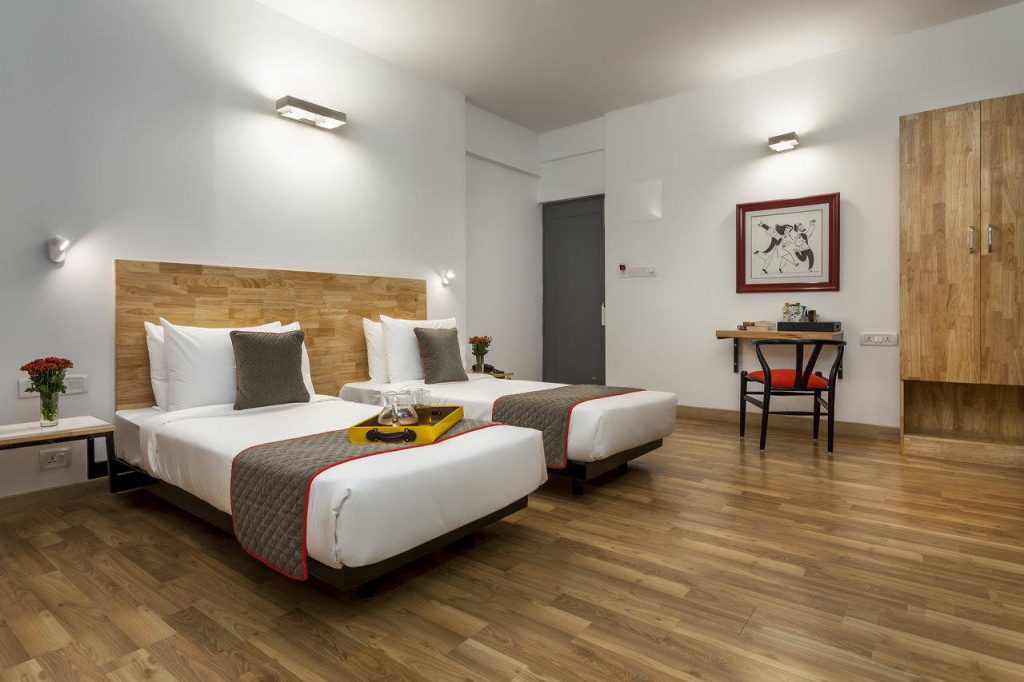 A mini bar in the room with caramel popcorn, nachos and salted cashew nuts and almonds was enough to satiate my immediate hunger when I walked in.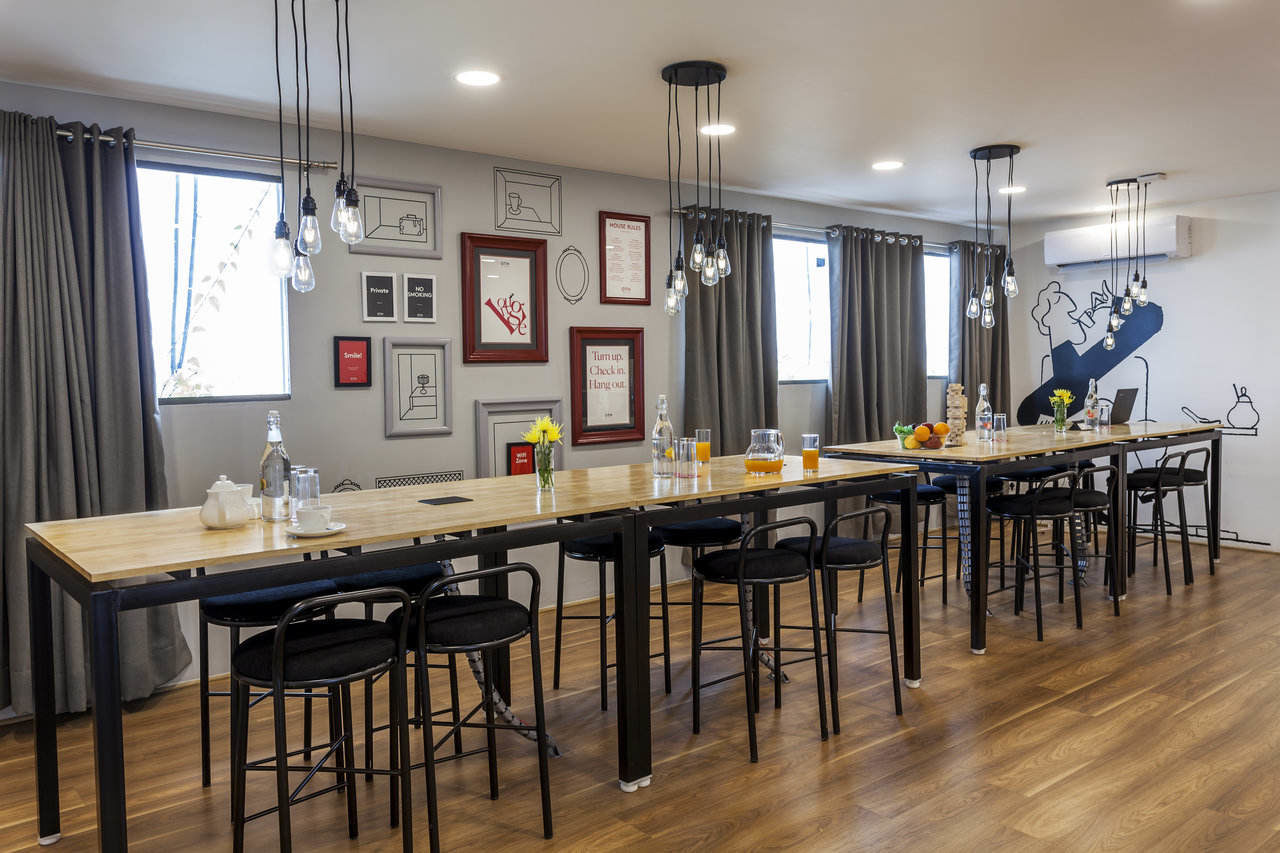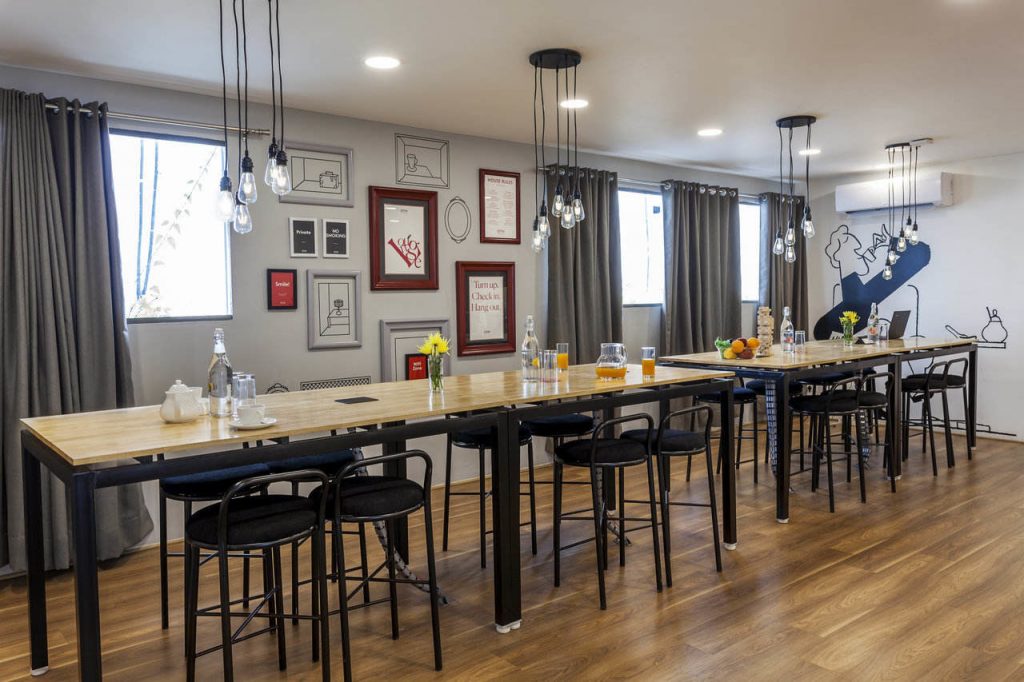 Oyo seemed to be combine healthy food with junk food and I found a bottle of tender coconut water with all the soft drinks. It is  targeted at millennials and corporates but when I was around, a huge group, who had come to attend a wedding had just checked in.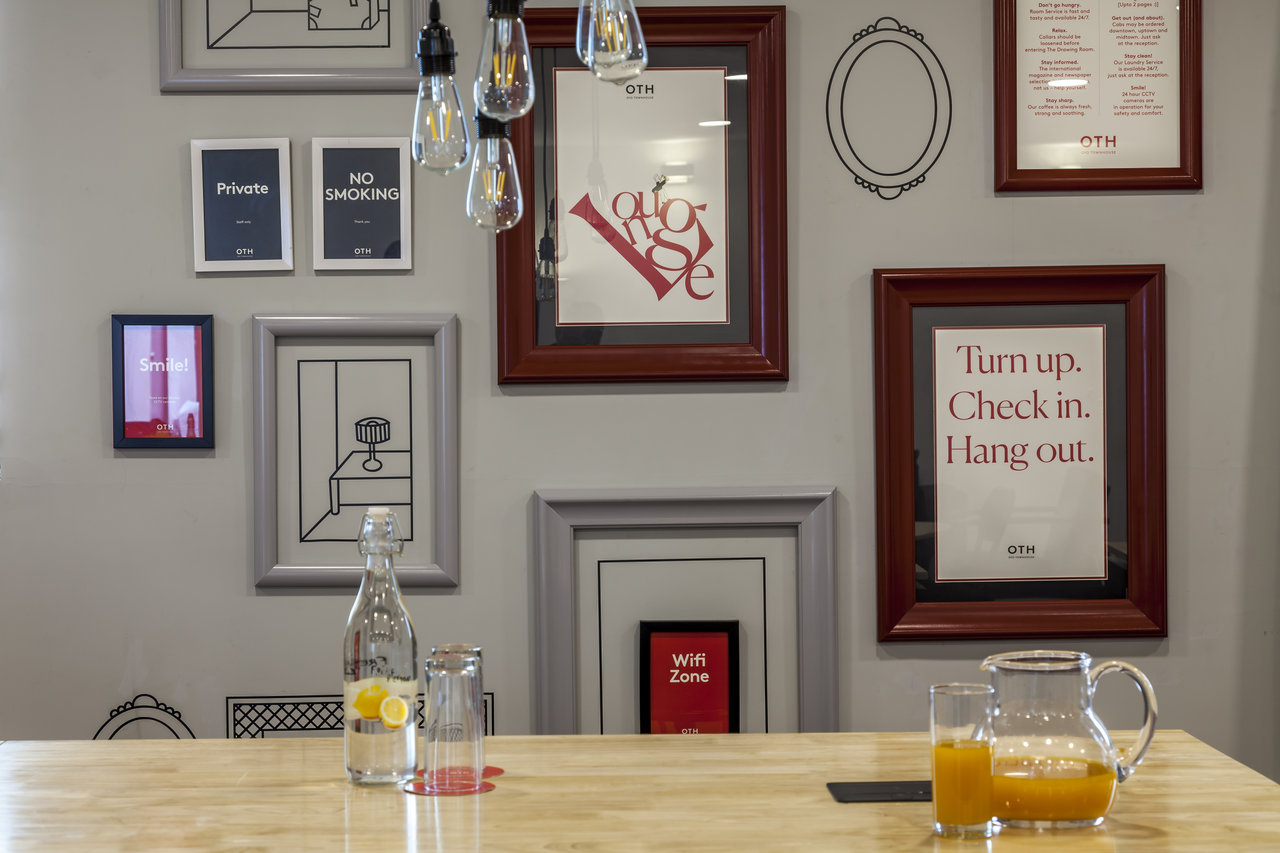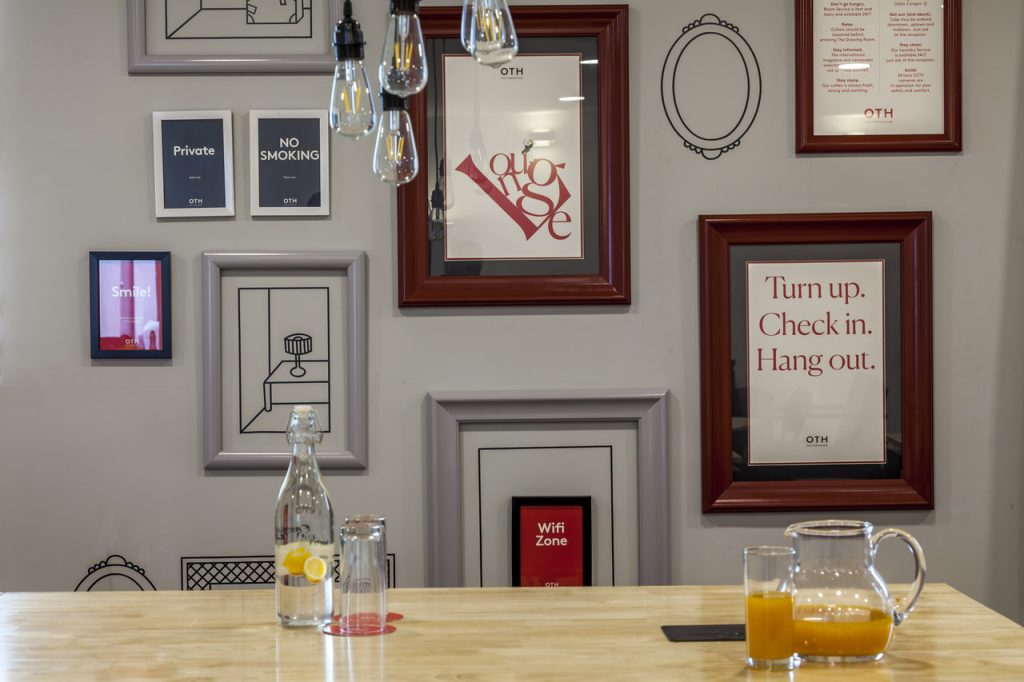 For me the best take away was the 100% super fast WiFi and i was in a dilemma whether to binge watch shows on Netflix or work. I eventually found time for both, besides strolling around the leafy environs of Indiranagar. I saw a lot of people in the cafe working and it felt like a social hotspot and a smart co working space. It was unusually quiet though but it was a good to catch up with a friend over coffee here.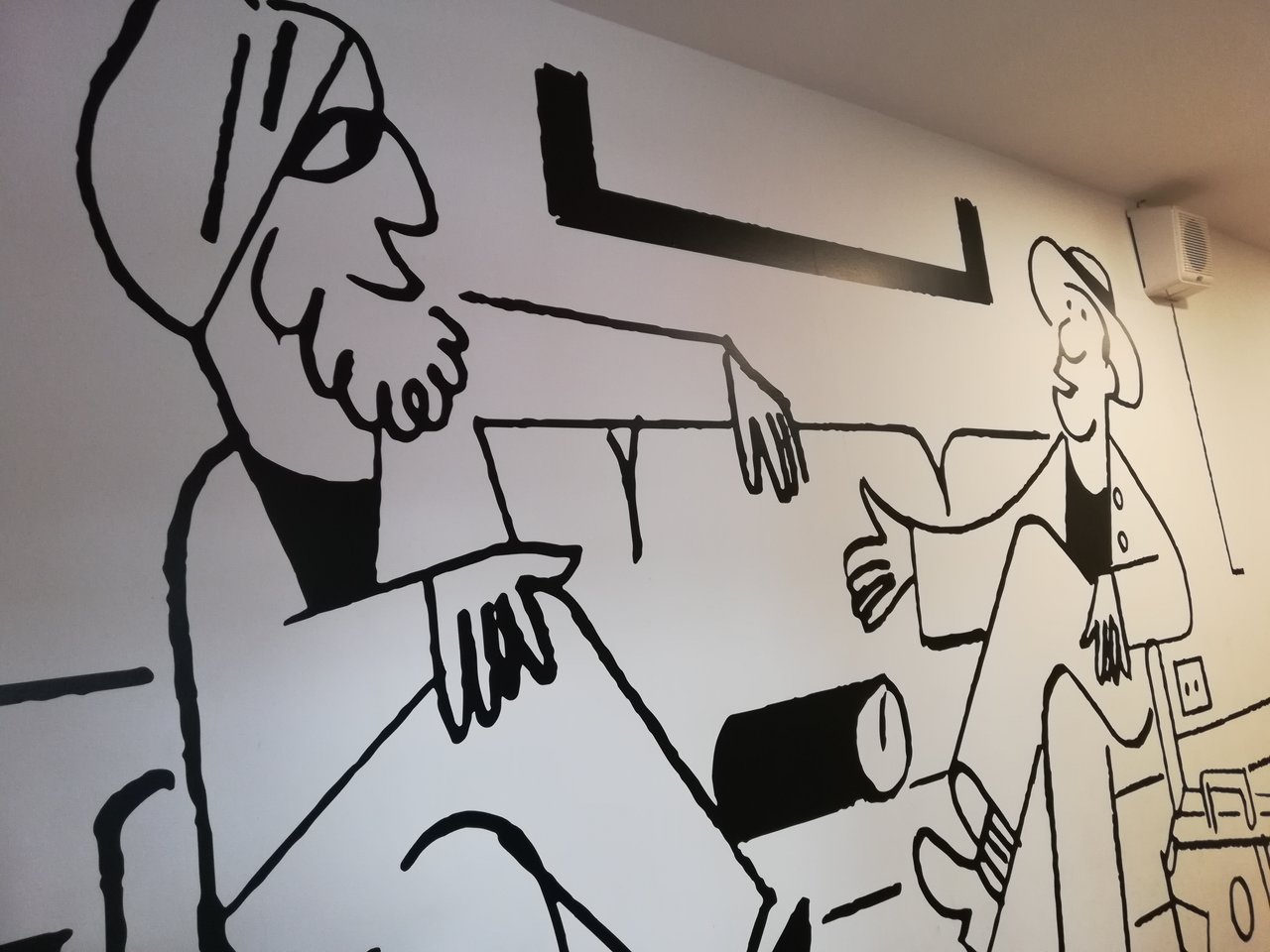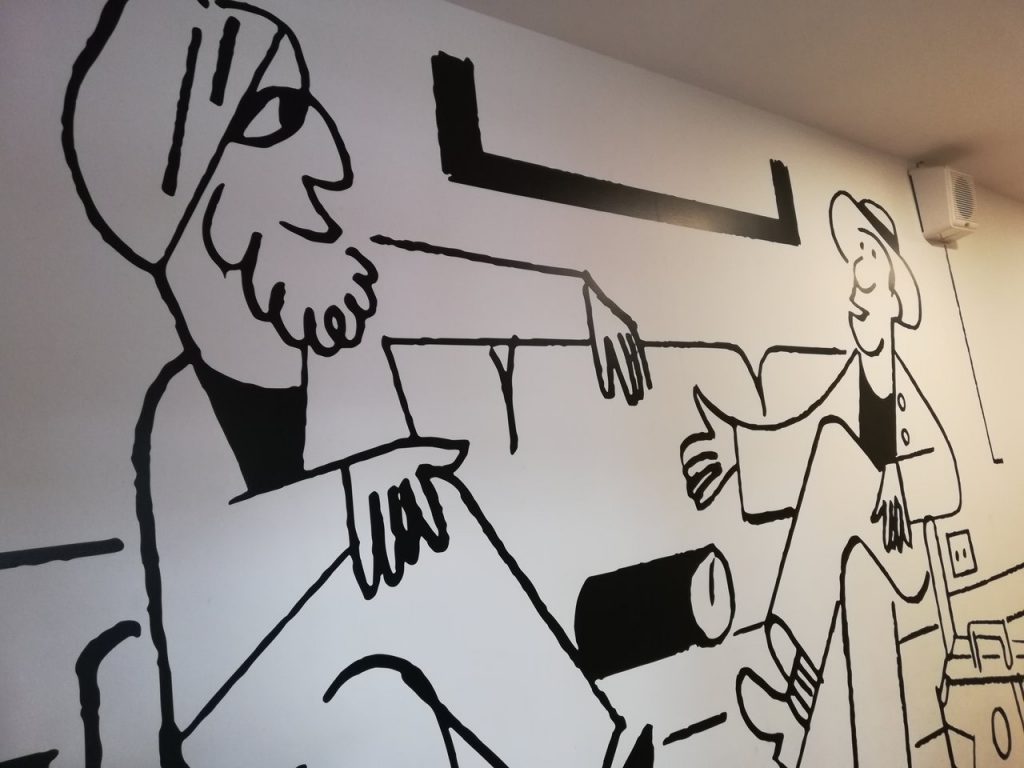 I spent my day reminiscing how 2017  had swept past me . The year was not one of my best but I did have its wins. Less is always more as they say. I got a chance to do fewer trips but they were fantastic. The trip of the year was undoubtedly Croatia and I had an amazing time with my husband driving through the country from Zagreb to Dubrovnik. It was also the year that we did a lot of road trips – not just abroad but in India as well. One of the most memorable journeys was a road trip along coastal Karnataka. 2017 saw lesser campaigns but I had fun being a part of the Highest Blogger Meet at Ladakh organised by Scout my trip and Oyo Rooms. And finally I got back to writing, both on the blog and in several magazines and newspapers.  If I had to describe 2017 in one sentence, it would be a farrago of moments strung together, which have evaporated from my mind even before the year got over. Hoping for something more indelible from 2018
How was 2017 for you ? Please leave a comment describing it in a sentence.
This post was written in collaboration with Oyo Townhouse who had hosted me for a day in Bangalore. Some of the pictures are courtesy Oyo Townhouse.