Travel to Leh Ladakh for the Highest Blogger Meet at Khardungla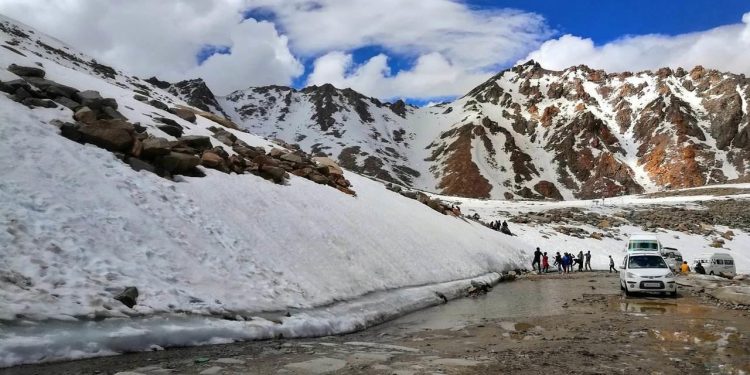 Jullay ! Standing on the busy lane in Leh, with cameras in hand, we were excited.  A group of Ladakhi women in their traditional attire adorned with flowers  were standing and talking. One pretty girl donned in her best clothes sat in her mother's lap. The crowd soon gathered. And all of a sudden, some cars just whizzed past us. One of them slowed down but only for a split second. My fingers unconsciously pressed the shutter button but my eyes were on the man who smiled and waved as the car gathered speed. It was all over in a moment. It was my first glimpse of the Dalai Lama  and it turned out to be an auspicious start to my travel to Leh Ladakh to attend the Highest Blogger Meet organised by Scout my Trip and Oyo Rooms. Blessed by His Holiness, we had made it to the India Book of World Records.
This was not my first travel to Leh Ladakh . Eight years ago when I had visited Ladakh for the first time, I was so excited that I found a cyber cafe in Leh towards the fag end of my trip and blogged from there live. I had then published  my ten best moments in Ladakh after a long trip with the husband which included some of the tourist attractions in Leh Ladakh.
We went to see some of the Buddhist monasteries in Ladakh, camped on the banks of the Lake Pangong Tso, where I saw the beautiful black necked cranes and stayed in another tented camp in Tso Moriri.  And one of my favourite journeys was the road trip to Nubra Valley via Khardungla. We even got caught in a snow storm near Tang lang La and were stranded for hours. I spent most of the time exploring more of Ladakh and less of Leh, which eventually became a transit point. But this time, Leh was the destination besides Khardungla where we planned to kick start our meet.
Drink butter tea and do nothing
If you are planning to travel to Leh Ladakh you need a day just to acclimatise. We started our first day in Leh doing nothing. A group of bloggers were joining us from Srinagar but we decided to fly into Leh. The event was part of a twelve day road trip and while most of the caravan was part of it, some of us met at Leh. As the flight landed, my head was still up in the clouds  . We checked in at  Oyo Rooms at  Karzoo Road, a comfortable property, nestled a little away from the market. Standing at the balcony, sipping cups of ginger lime tea, I did virtually nothing but chat with my fellow bloggers. It is very important to do nothing on day one. I would not even recommend a short walk in the market . Most of us feel well enough by evening but the lack of oxygen can get to you at any time. So stay hydrated, catch up on sleep or read a book  and drink plenty of water, butter tea or ginger tea or fresh apricot juice .
Leh Palace and the Old Town
On the second day however we decided to venture out and head to the Leh Palace,  the ancient monument that defined the city and one of the main tourist attractions in Leh Ladakh. Standing on the 9th floor of the dilapidated palace of Leh, I took a moment to see the old town sprawled below me. Houses were huddled together, as the entire landscape was drenched in monotones. There were no colours – just fifty shades of grey. Looking up, I saw the Tsemo Gompa perched precariously atop the hills. Leh, spelt "sles" in olden days meant "an encampment of nomads." The city was not meant to be the capital of the kingdom of Ladakh – it was the neighbouring Shey. But the Namgyal Dynasty built the palace and monastery here and made it their capital and home  until they eventually moved to Stok Palace.
It was warm but windy. The head was giddy but with excitement. I saw people crawling up the hills. They were so tiny and insignificant as they seemed to merge with the landscape.I stood there transfixed, just bereft of thoughts. Ladakh had always had this effect on me, even after eight years.
This old palace virtually defines the royal status of the Old Town. Climb up and explore the architecture, soak in the views and even better, hike up to the Tsemo Gompa. I did not have too much time on this trip to walk around the Old Town but I had roamed around a bit on my own in my last trip.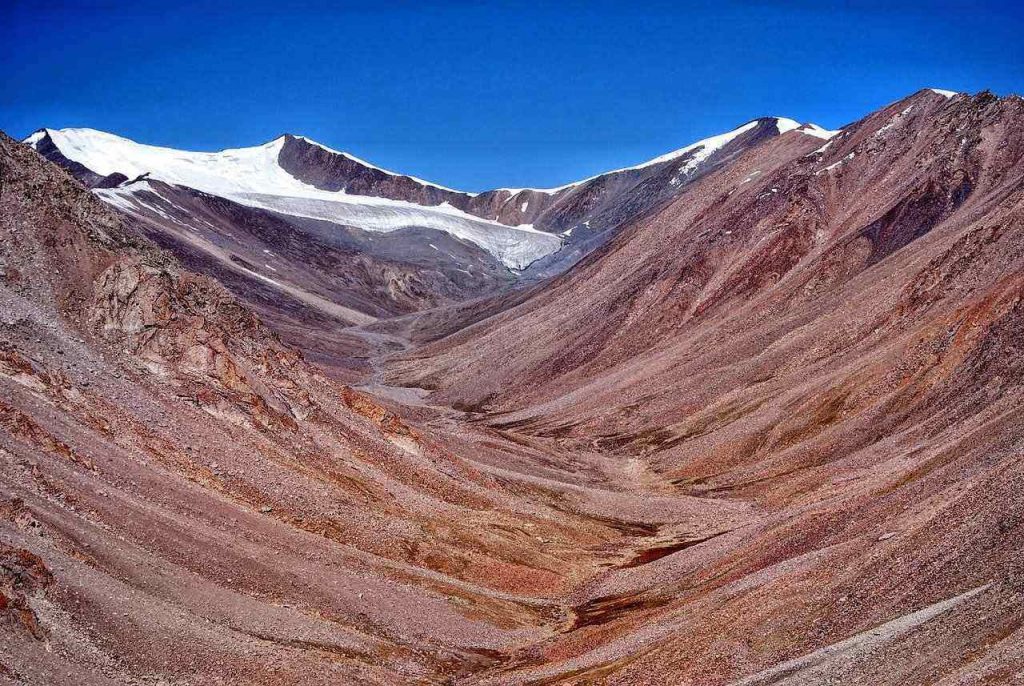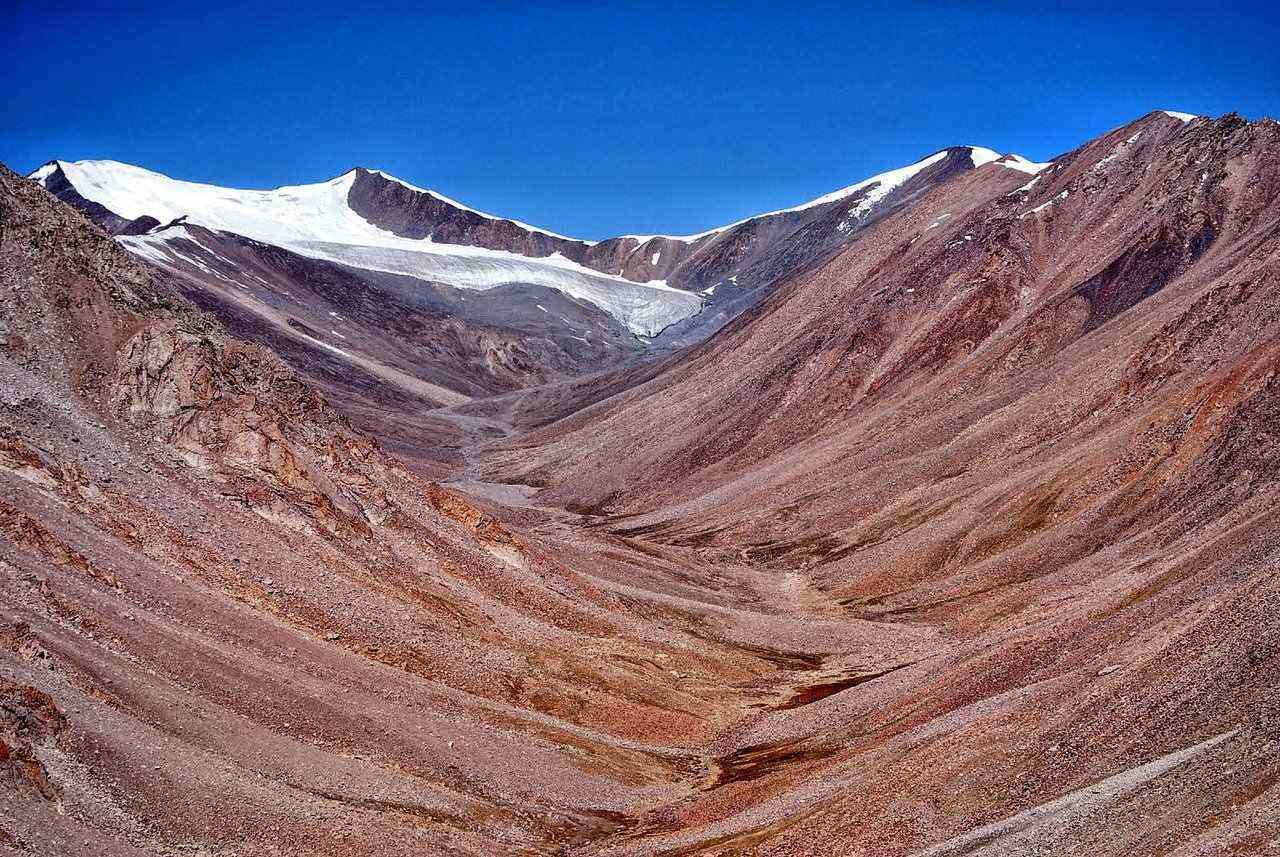 Hall of Fame
"We had all fought during the Kargil war, " said my driver Dorjee eight years ago. Walking around the Hall of Fame Museum established by the army, I got a glimpse into the world of the soldiers who had fought with their life to protect us. A memorial for these brave men, I was overwhelmed reading about the conditions of war, the incidents, the weapons used and the stories as well. And as I bought a few souvenirs at the shop, I just said a silent prayer for the martyrs and the men who are still fighting for us.
The Markets and Cafes
Leh, like any other hill station is crowded but the colourful markets beckoned me. Although I did not indulge into too much shopping this time, I chilled in one of the cool cafes that fill the city. The German Cafes are everywhere, there is also World Garden Cafe, Tibet Cafe, Open Hand, Lala Cafe and Coffee Culture besides La Piazetta in a lovely garden. Take a pick or go cafe hopping on your trip as these are more than just tourist attractions in Leh Ladakh.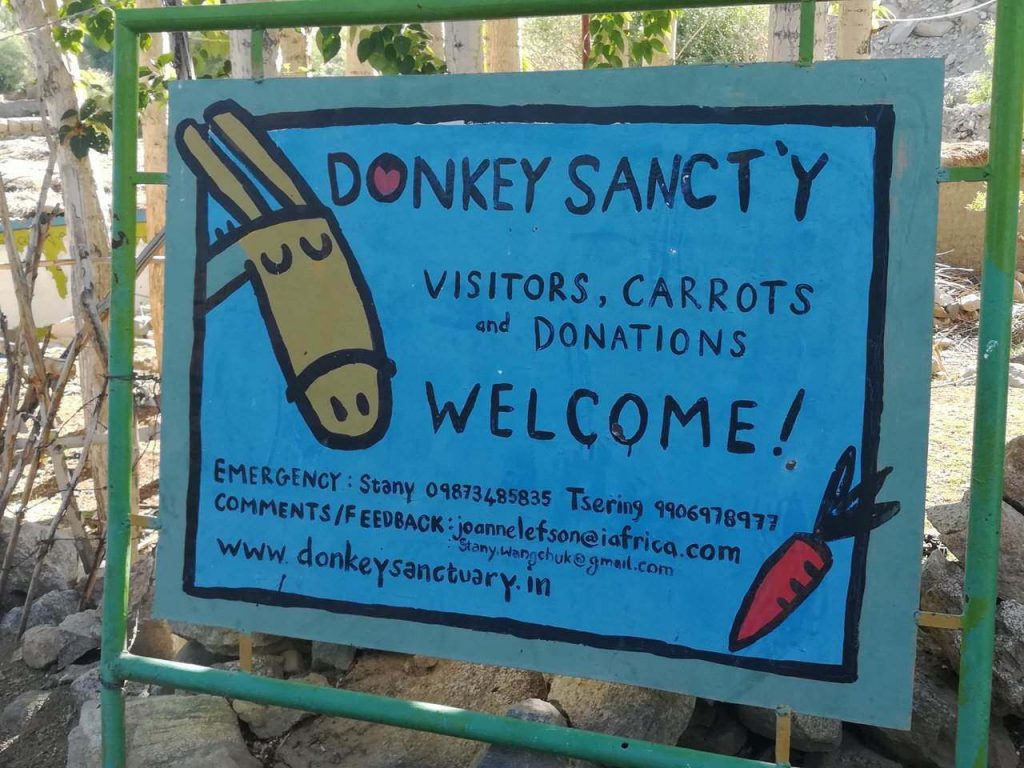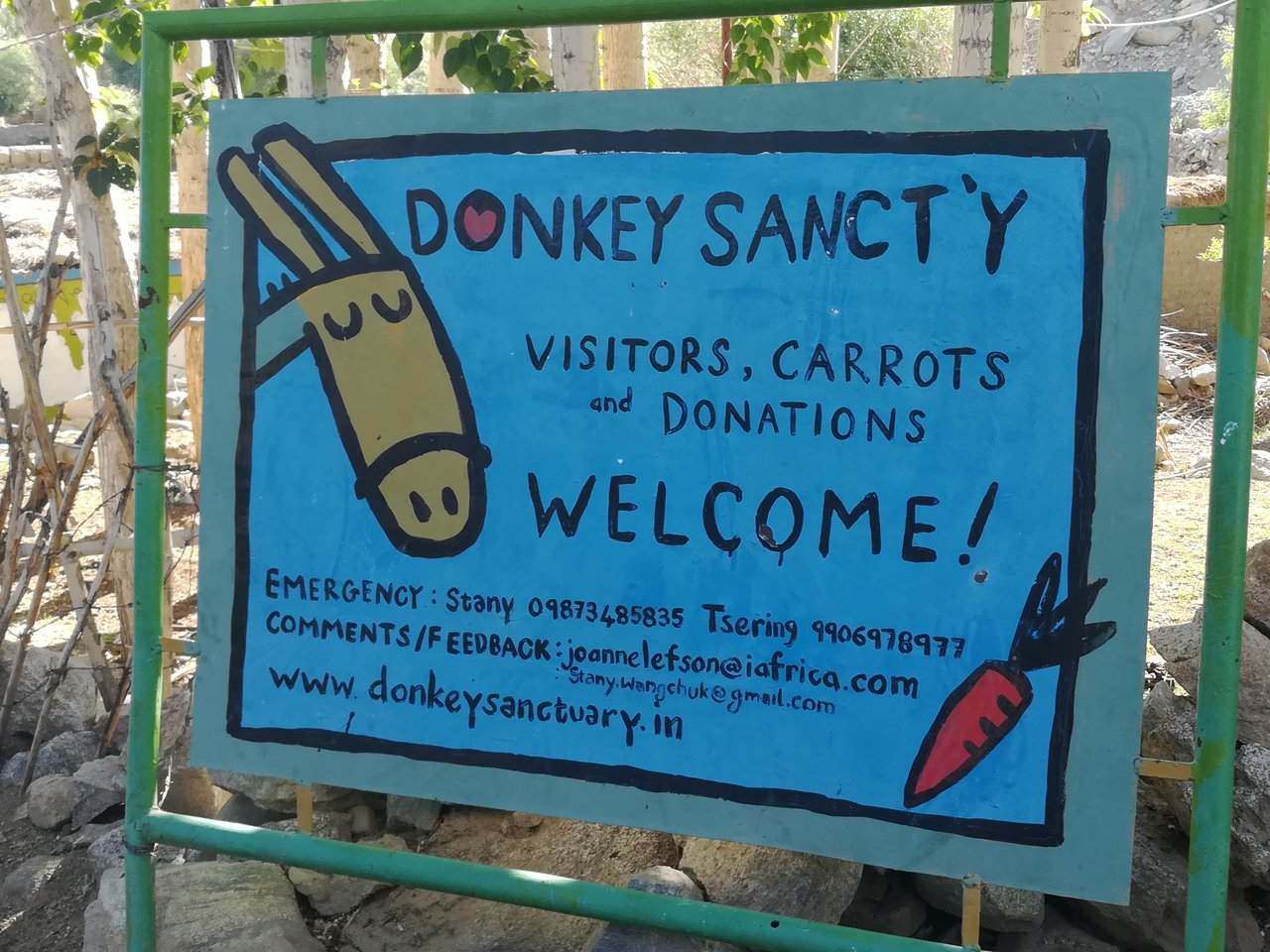 Offbeat Leh – Donkey's Sanctuary and Museum of Rocks and Minerals
We roamed around in the evening and discovered a couple of interesting places like the Donkey's Sanctuary, a home for abandoned donkeys. We knocked around the gates which were closed only to find a herd of donkeys hoping to be fed. While I was researching a little more about this sanctuary, i learnt that it was started by a photographer  and her travel agent. A local caretaker takes care of the donkeys and if you are interested you can adopt these creatures as well.
Sankar Gompa
Moving forward we found another hidden gem – a museum of rocks and minerals collected  from all over Ladakh and displayed in an one room started by … Here you can find an entirely different world of Ladakh – a treasure trove of gem stones to fossilised dinosaur eggs to even a lingam formed naturally besides images carved on rocks. Adjacent to it is the Sankar Gompa where almost twenty monks lived  and they were kind enough to open it for us. We were the only tourists as we spent some time in the Assembly Hall or dukang. Fascinated by the murals and lost in the silence, we sat here for a while until it was time to head out.
Shanti Stupa
If you are planning a travel to Leh Ladakh you cannot miss the white dome of the Shanti Stupa that houses the relics of Buddha at its base. An Indo Japan venture,  this is the best place to catch a sunset or to lose yourself in the panorama around you.  Standing here you can see the entire city, the mountains and the monastery around. If you are into photography, then make this an important part of your itinerary.
If I had more time on my travel to Leh Ladakh I would have probably explored some of the monasteries in Leh or sat near the Indus at Sindhu Darshan or probably driven a little bit further to see the confluence of River Indus and River Zanskar near Leh. But we had another agenda – the highest blogger meet at Khardungla.
Our journey to Khardungla
The journey began in the wee hours of the morning. It was 4 am and I was all set to leave, dressed in layers . Constantly sipping water and finding dry loos, we drove from an altitude of 11000 feet to 18000 feet . The landscape changed in front of our eyes. Fortunately I did not have altitude or motion sickness.
In a short while we were at Khardungla, touted to be the highest motorable pass in the world. However that is debated today. Even the height is a question – it varies between 17500 feet to 18300 feet according to different boards. Nevertheless, the oxygen is less and its advisable to be here for just 20 minutes.  Unfortunately Khardungla has turned into a tourist spot and most travellers think it is Gulmarg. I was a bit surprised to see people playing with snow and lingering for a long time without realizing that it was rather dangerous to hang around here. I had a quick cup of tea, posed for mandatory photographs as we officially inaugurated the blogger meet which is now part of the India Book of World Records as the highest blogger meet in the world.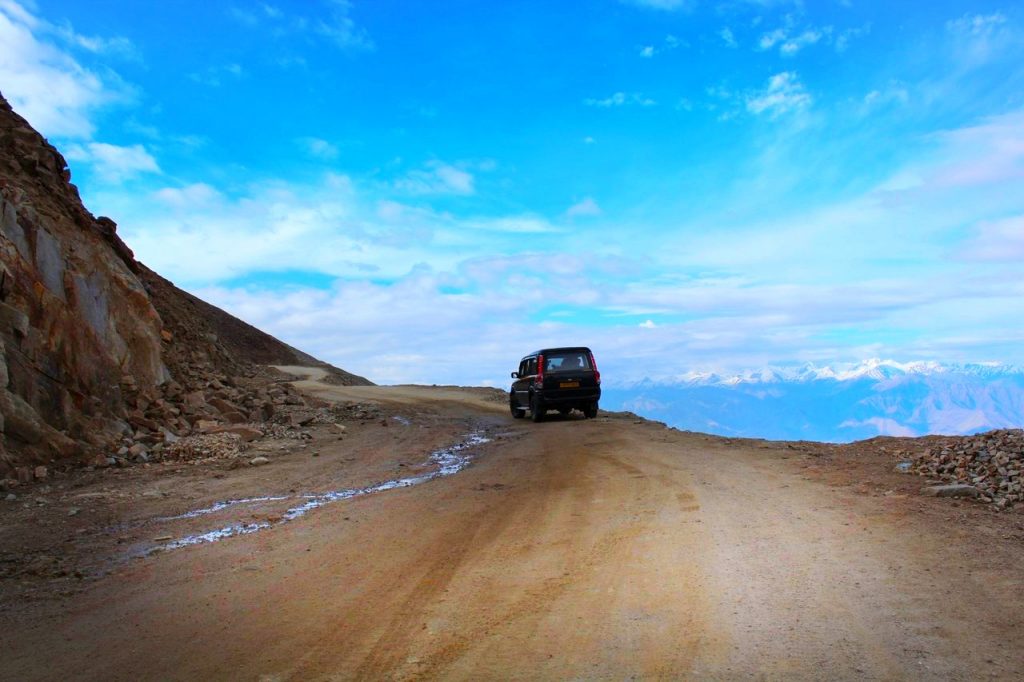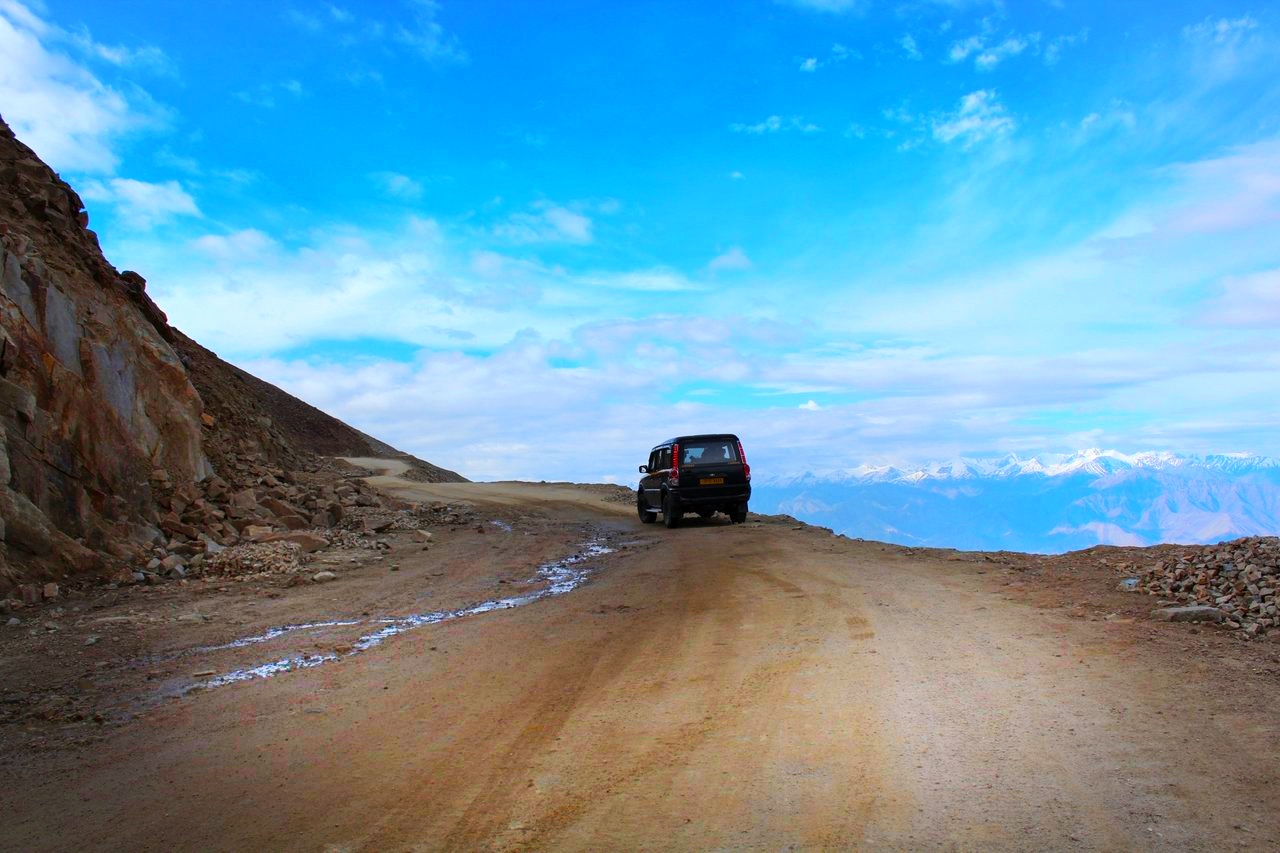 The Highest Blogger Meet
We found ourselves in the pristine Tsolding Buddha Park where the Dalai Lama had meditated a day before. Some thirsty yaks gave us company. I learnt a new word – dzo, a hybrid of yak and cattle or yattle as they are referred to . I could not say if there were any in our midst though. Fluttering flags, a still lake, mountains, meadows and blue skies – we could not ask for a better  landscape to discuss our views of travel and blogging.
Every story was inspiring. Besides bloggers, we had doctors, videographers, journalists in our midst . As the air started thinning, some of the travellers were feeling a bit dizzy. We binged on maggi noodles which has taken over as the staple diet of travellers on the road in the Himalayas and returned to Leh, while the rest of the group continued on to Nubra Valley .
Oyonauts
One of the most important announcements at the Bloggers Meet was Oyonauts, a platform started by Oyo Rooms where travellers can travel anywhere around the country and share their experiences. The opportunity is available in case you intend to travel to Malaysia and Nepal as well. You can choose any three destinations and send a pitch as to why you need to be selected. For details visit oyorooms.com/oyonauts. Winners will be selected by October 15.
Are you planning a travel to Leh Ladakh ? Now is your chance to apply.