Rani Padmavathy and more legends from Chittorgarh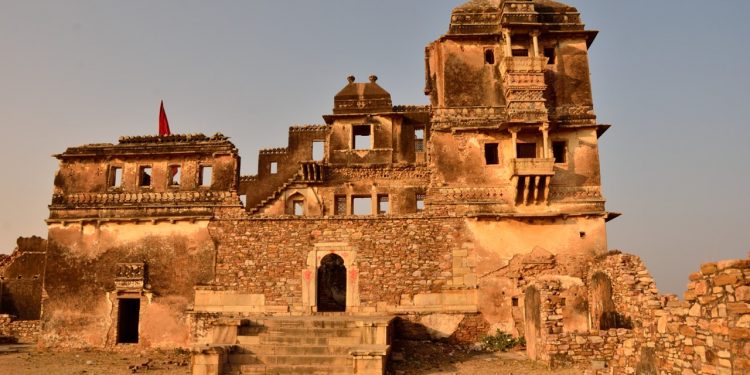 The atmosphere is charged with valour. Silent screams echo everywhere. The aura of romance is mired with bloody wars and agonising sacrifices. Memories come flooding back as the husband and I visit Udaipur and Chittorgarh after fifteen years. It was our first journey together as a couple. We had then stayed in Udaipur and had gone on a day trip to Chittaurgarh or Chittorgarh, the erstwhile capital of Mewar.  There are so many places to visit in Chittorgarh and one day is just not enough to explore Chittorgarh tourist places. Chittorgarh was my first introduction to Rajasthan. Fifteen years later, we found ourselves in Mewar again and this time we decided to drive from Udaipur to Chittorgarh just for old time's sake.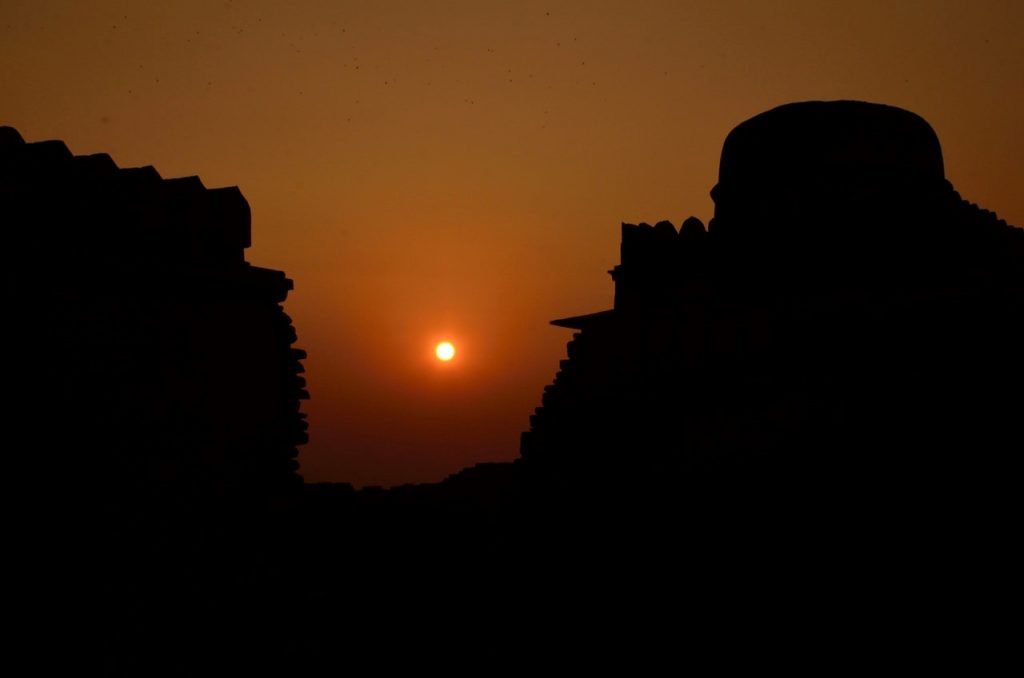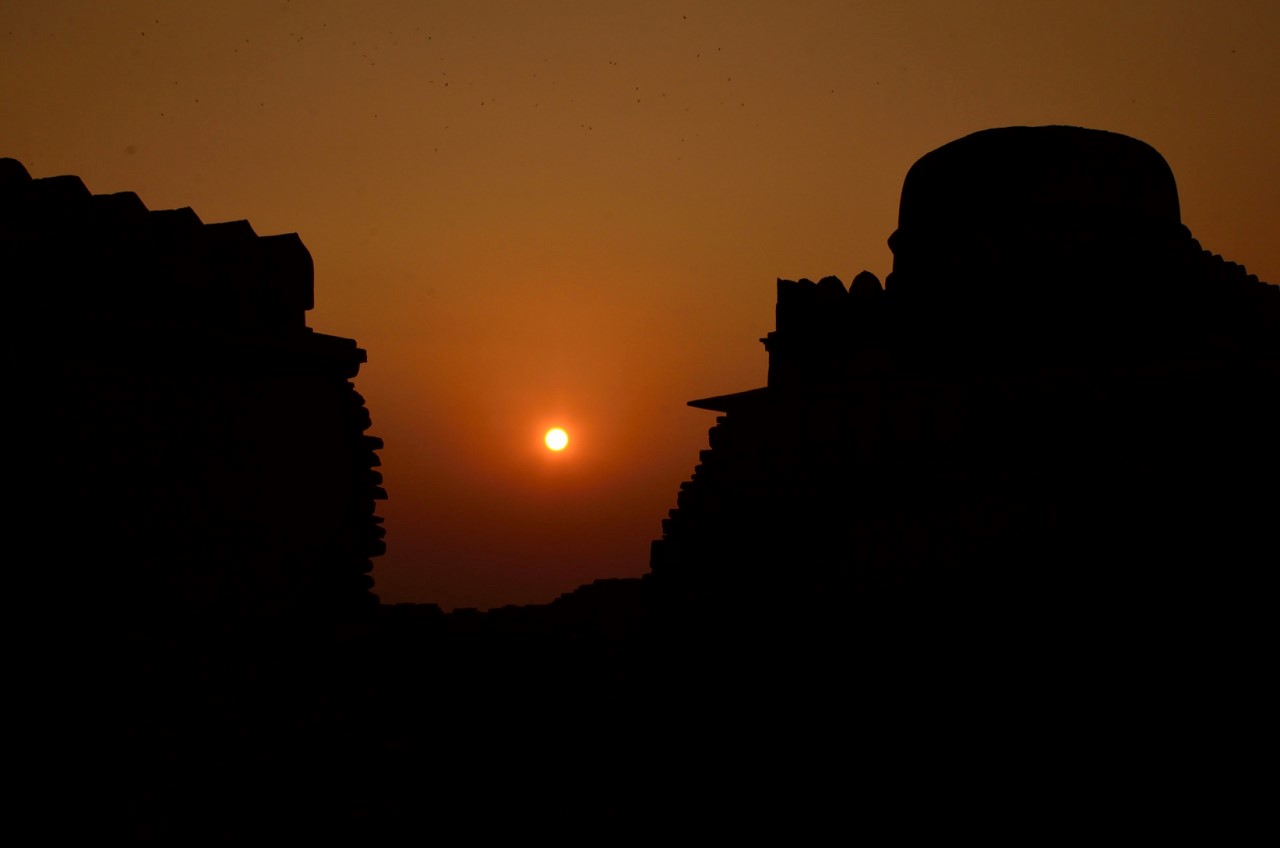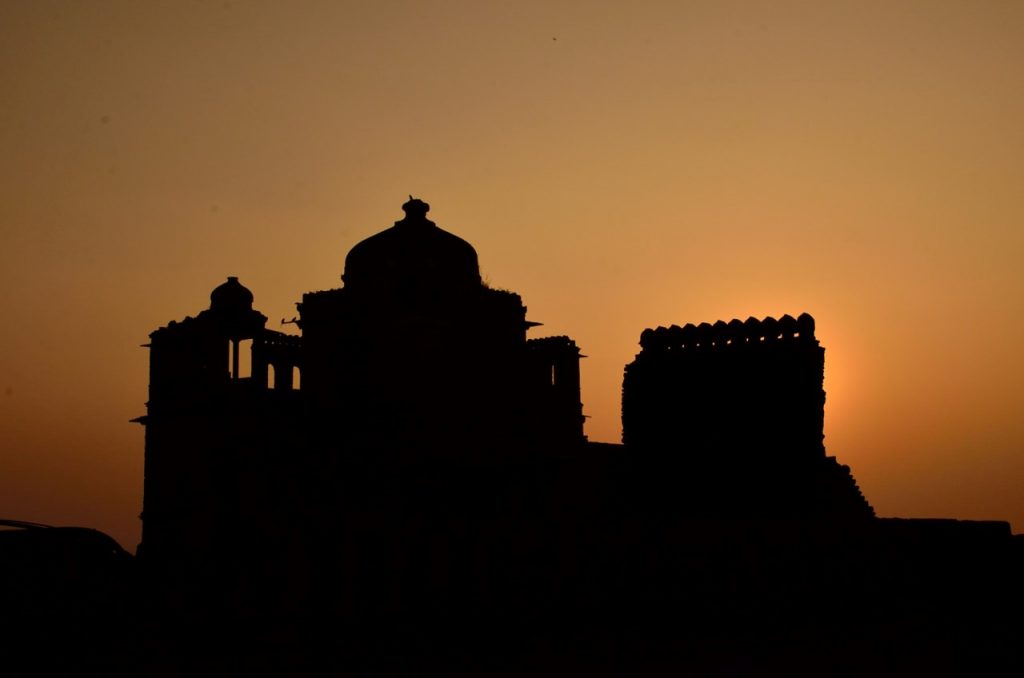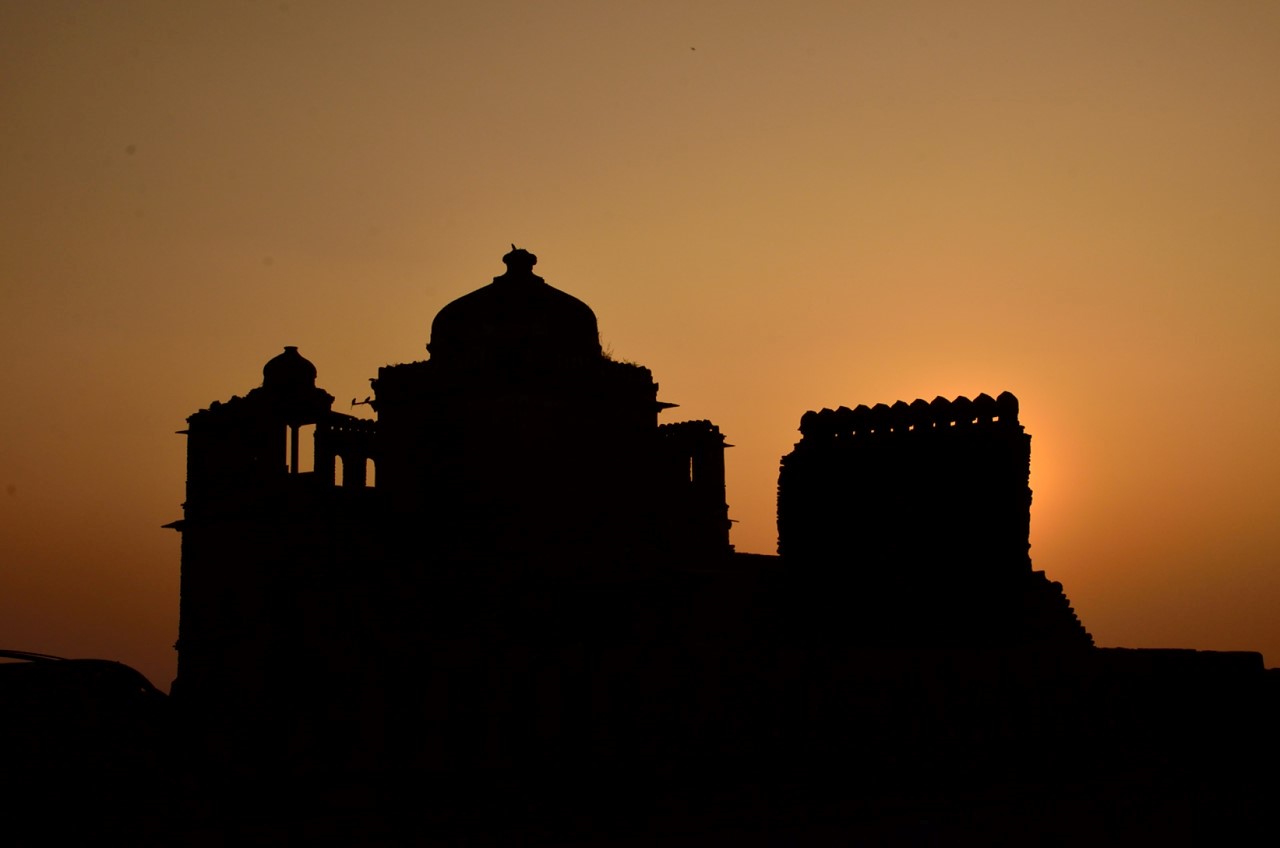 However, standing here after fifteen years, I realized that Chittorgarh is not just about a montage of monuments – but an album of emotions.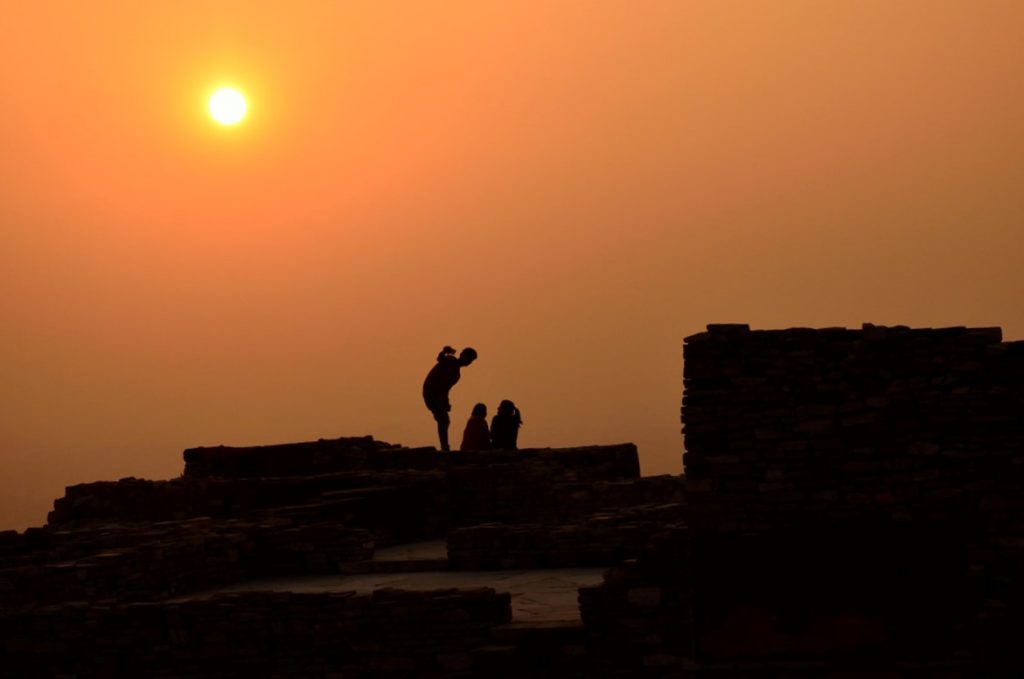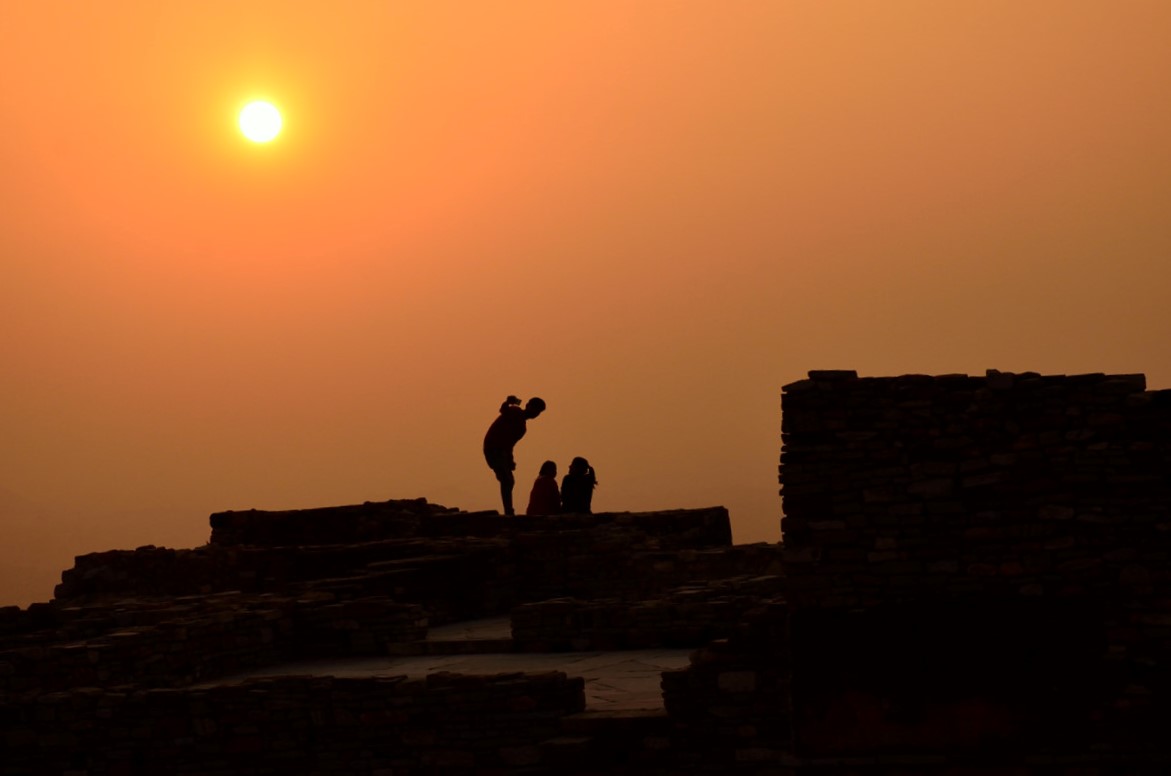 Every monument here, be it the formidable fort or the towering towers, the exquisite temples, or the magnificent palaces – they stand for pride, courage, lust, love, devotion, and sacrifice.
Chittorgarh Tourist Places
A day trip is actually not enough to explore the Chittorgarh tourist places as every wall here tells a story. And not every story is about Rani Padmavathy. Nevertheless, these are some of the fascinating places to visit in Chittorgarh.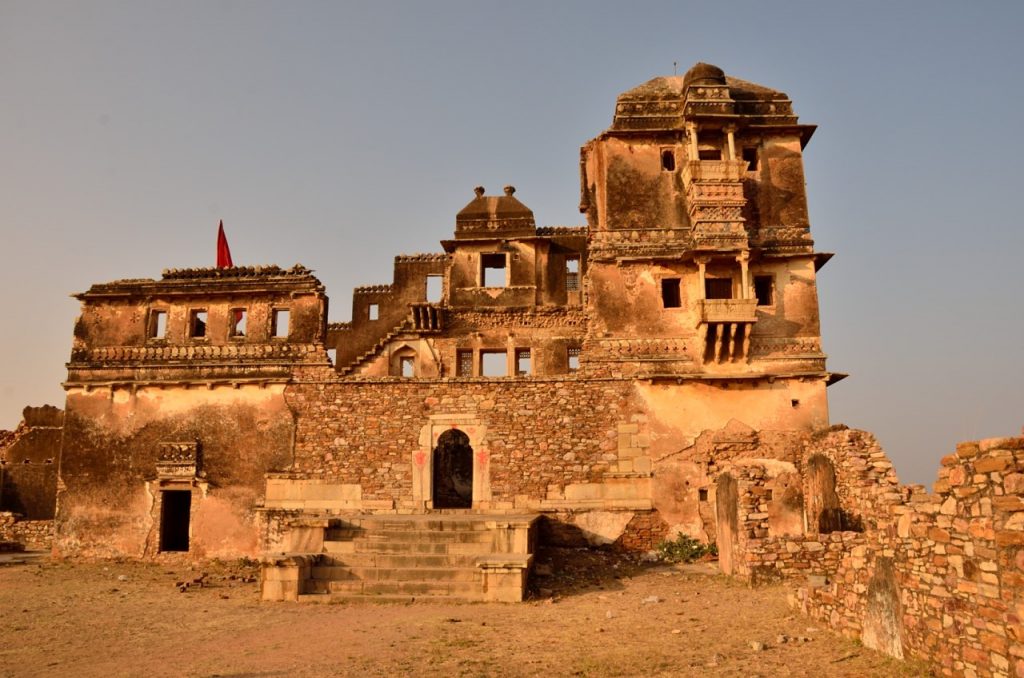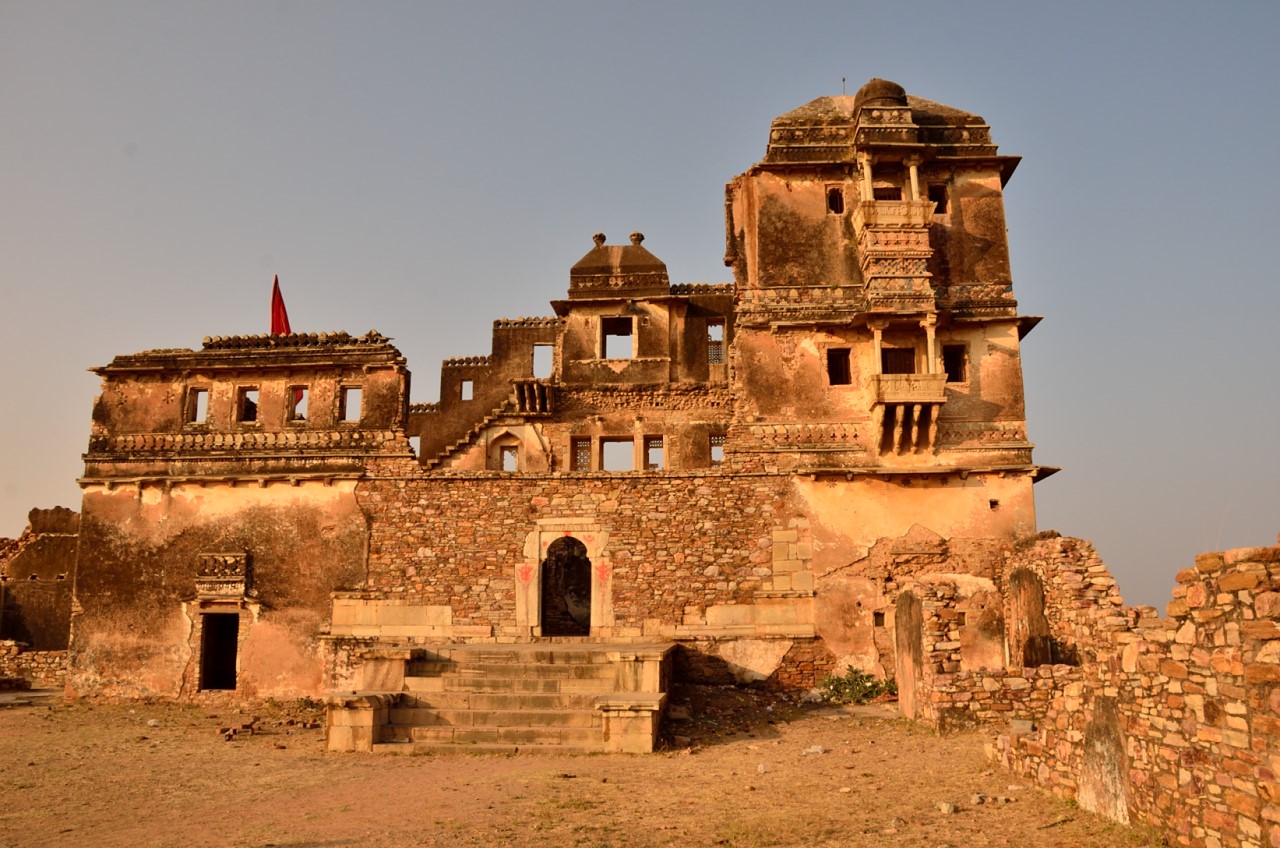 Battles fought and won, sieges ending in death, women immolating themselves – every tale is a heightened tale of chivalry and romance, gallantry and dauntlessness, death and destruction. And the oral ballads tell these tales. One legend that echoes even today from the ruins of Chittorgarh  is the lore of the famed Rani Padmavathy or Chittor Rani Padmini, now framed in celluloid.
Chittorgarh Fort
Chittorgarh Fort is a UNESCO World Heritage Site along with five other forts of Rajasthan – Kumbalgarh Fort, Jaisalmer Fort, Amer Fort, Ranthambore  Fort, Gagron Fort and is one of the largest fortresses in the country.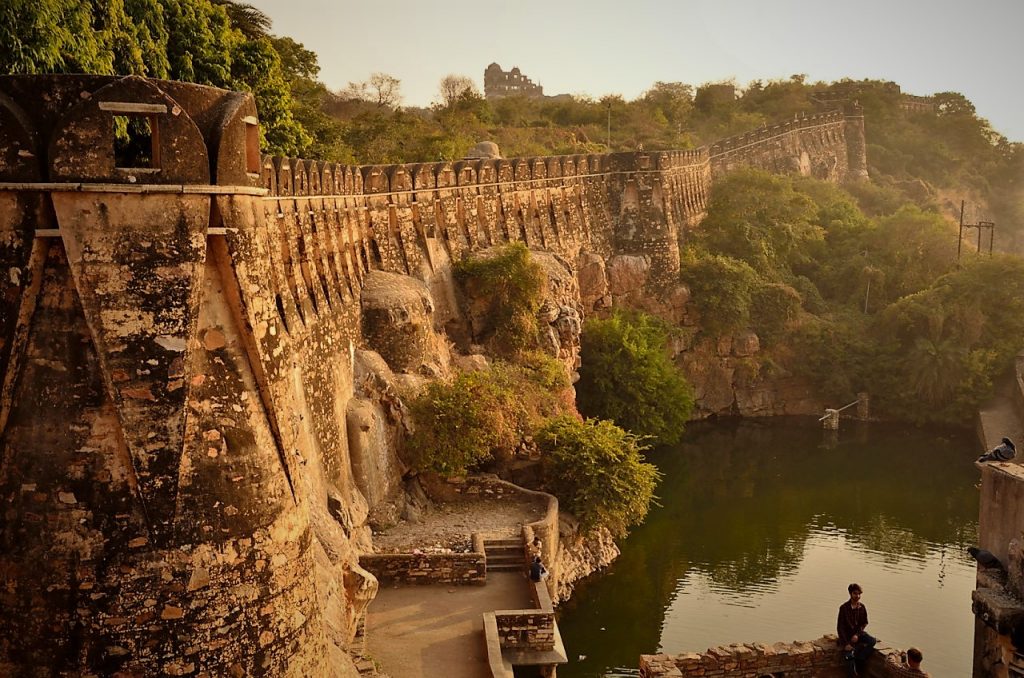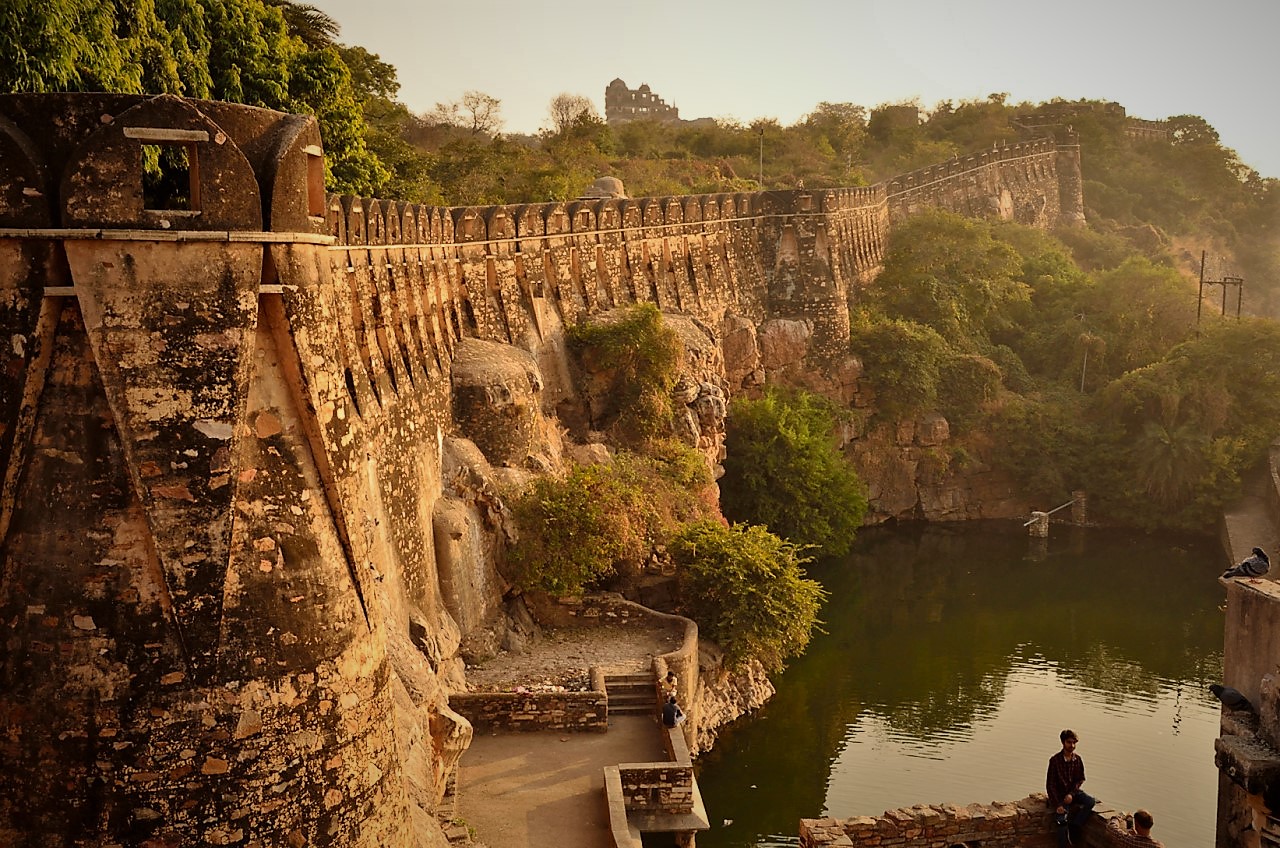 Built atop a hillock in the 5th century, it oversees the sleepy town and was  strengthened by different rulers over a period of time. There are seven gates and over 65 monuments, including four palaces, four memorials and eighteen temples.  Victory towers dot the skyline. There was a time when there were over eighty water bodies around the landscape but now you can see over twenty of them.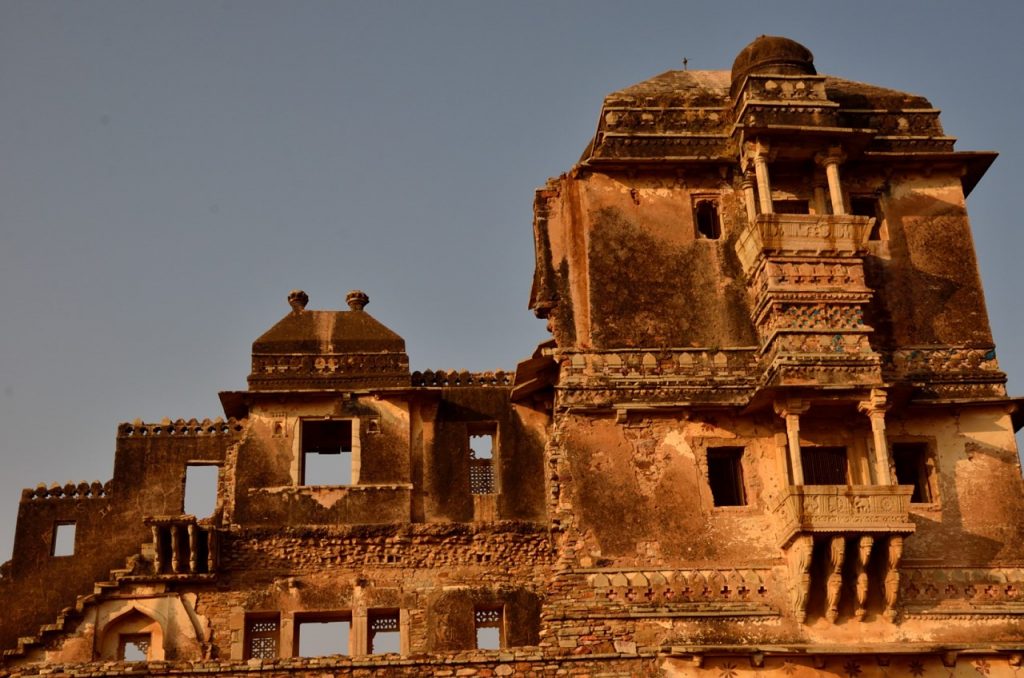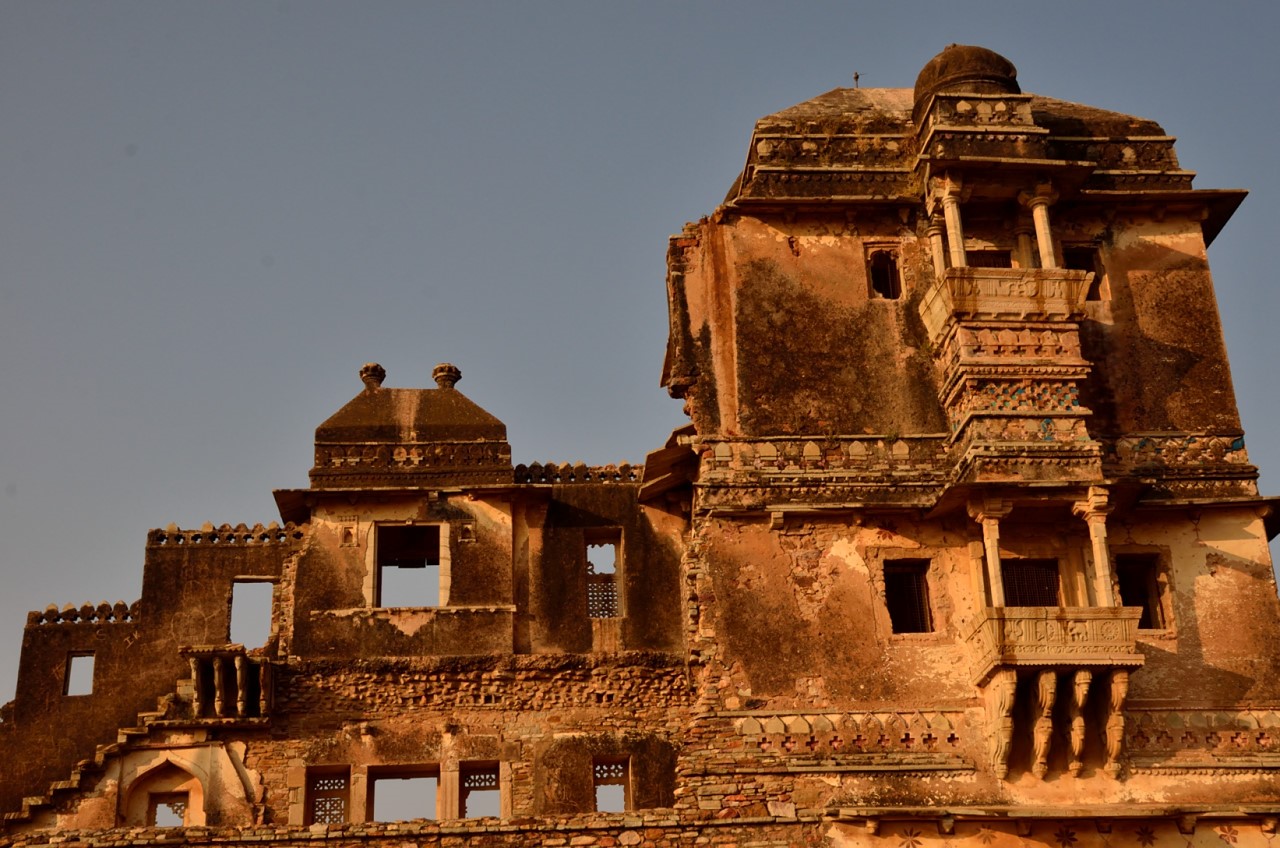 Legends of Chittorgarh
Legends interest me and its fascinating to see how every destination in India is tied to either of the two Indian epics – Ramayana or Mahabharata. Chittorgarh is however connected to the latter as Bheema is supposed to have struck the ground here looking for water and the spring is now a reservoir named after him – Bhimlat Kund.
Rani Padmini  or Padmavathy of Chittorgarh
Nevertheless the legend that is synonymous with Chittorgarh is the story of Rani Padmini or Padmavathy, wife of Raja Ratan Singh who was known for her famed beauty. Set in medieval era, Padmavathy was the subject of several ballads, fantasies and poems.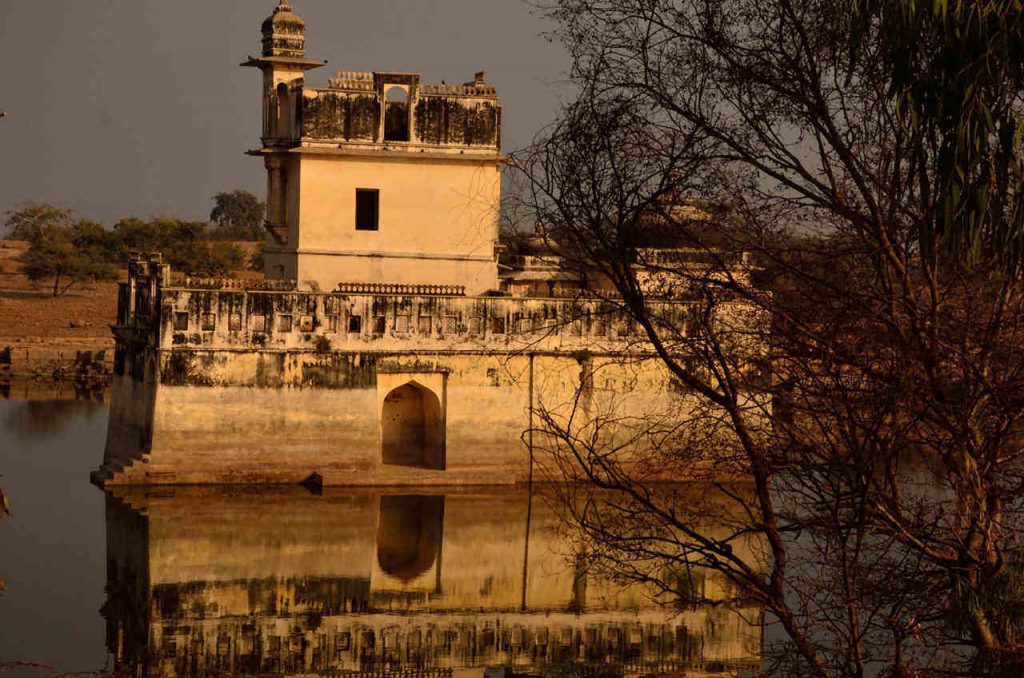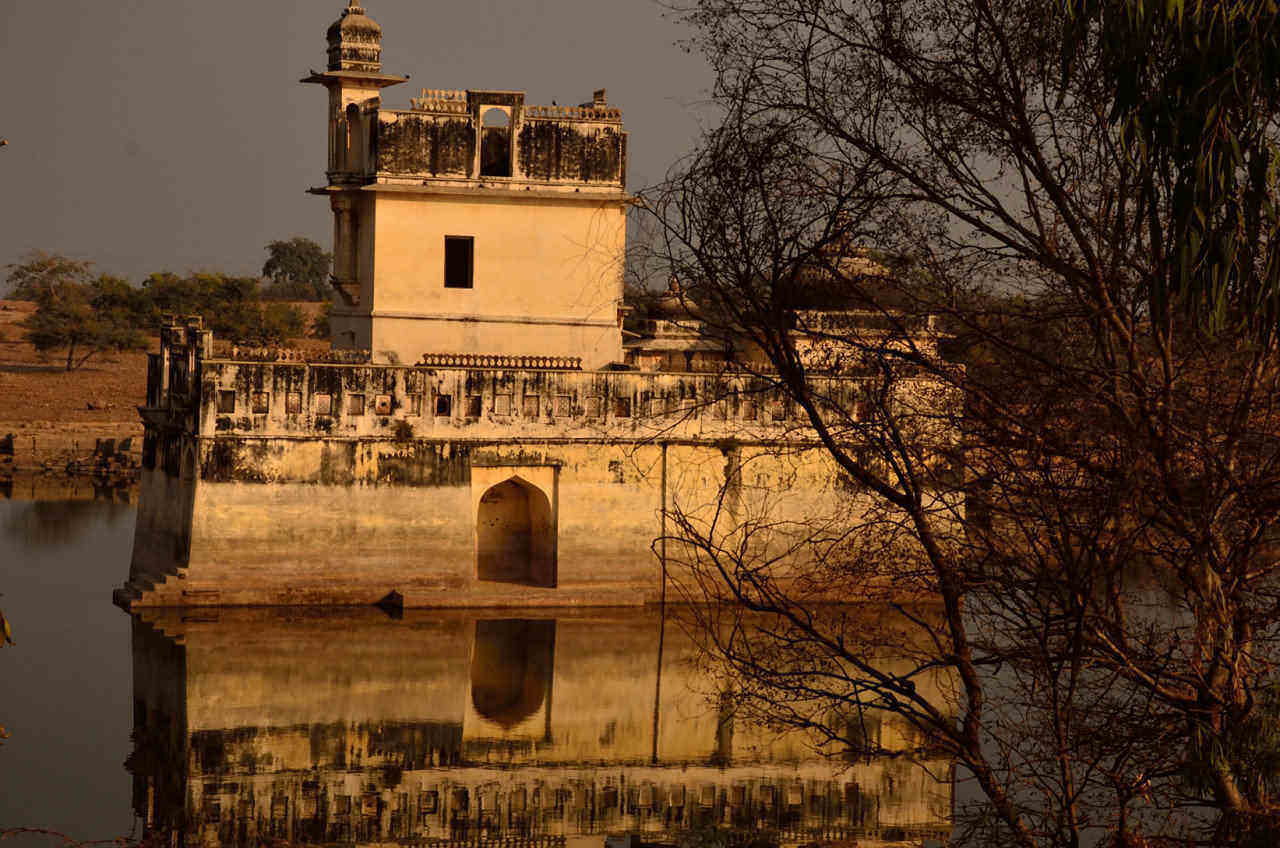 Besides the oral Rajasthani folklore, one of the famous fictional works is penned by poet Malik Muhammad Jayasi. I however read the story as a child from my favourite comic, Amar Chitra Katha.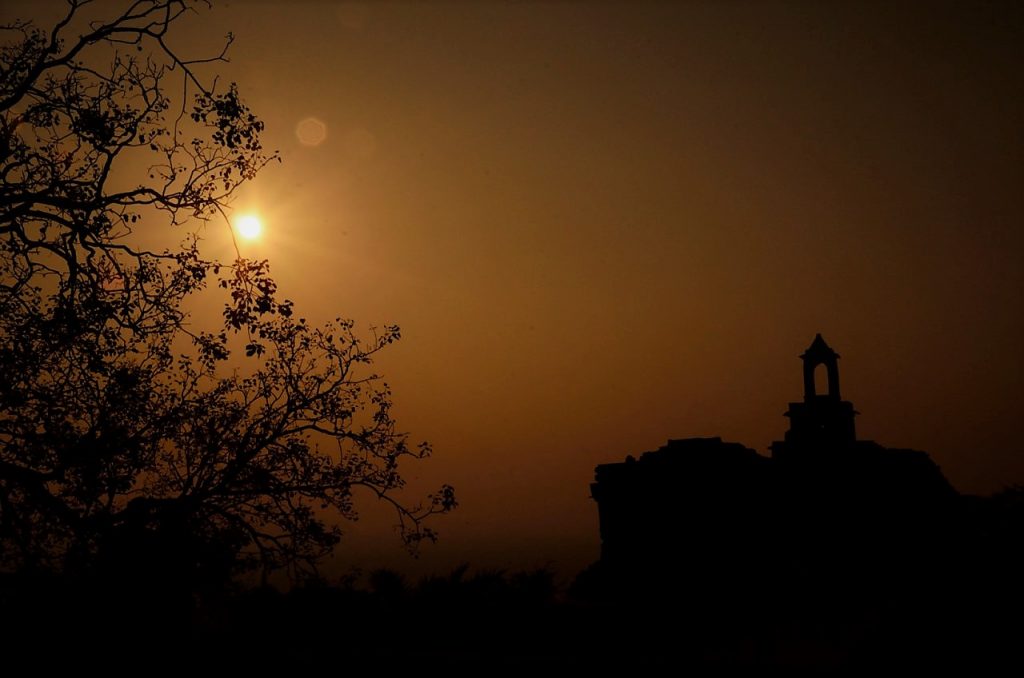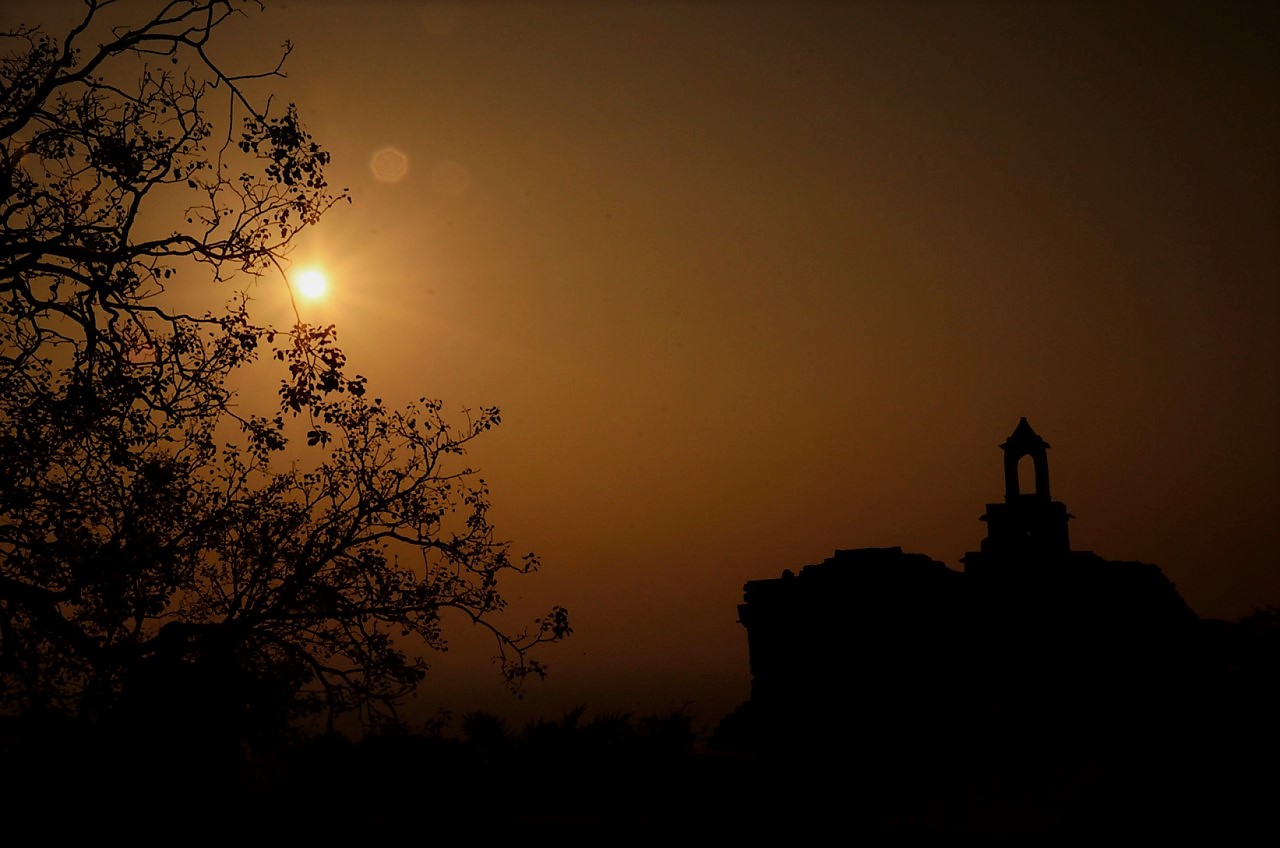 The story is set with talking parrots who speak of the beauty of the queen and even lures the king to woo her. However it is the lust of Alauddin Khilji, the Sultan of Delhi that takes centre stage here. He was allowed a  glimpse of her beauty from the reflections of mirrors, but that was enough for him to attack Chittorgarh. While Ratan Singh was killed, Padmini along with other Rajasthani women committed Sati or Jauhar and immolated themselves to avoid capture. While historians refute the story, the siege did happen in the medieval era and Alauddin did capture Chittorgarh in the 14th century.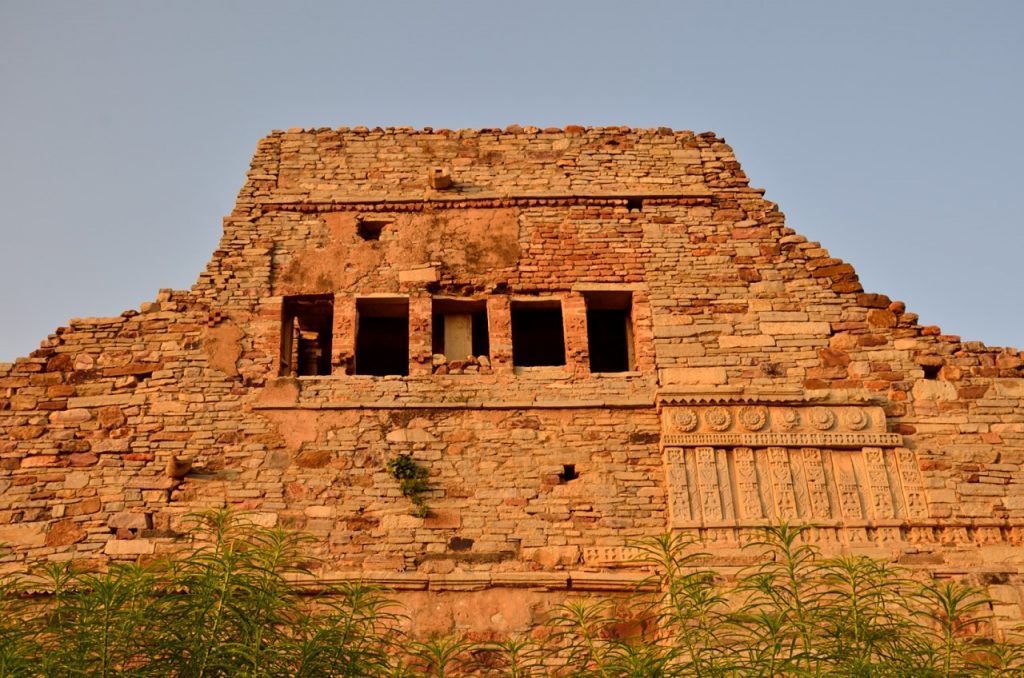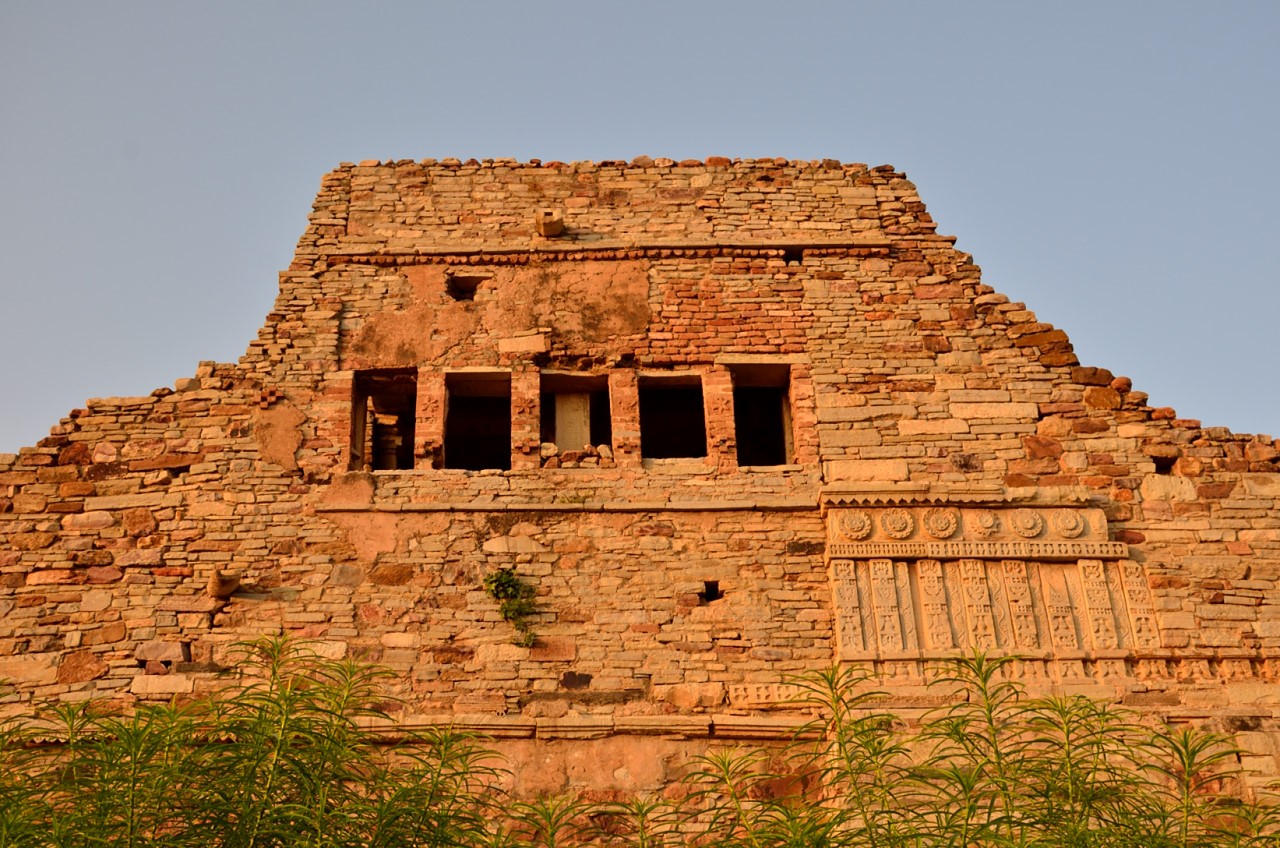 Akbar's attack on Chittorgarh
The practise of Sati or Jauhar is imprinted on the walls of these forts. The cries echo from these broken ruins of palaces. There was apparently a record of 13000 women who committed Jauhar in the 16th century when Chittorgarh was besieged again.  However the final onslaught happened during the Mughal era when Akbar decided to attack. Thousands were killed and many women immolated themselves according to the records.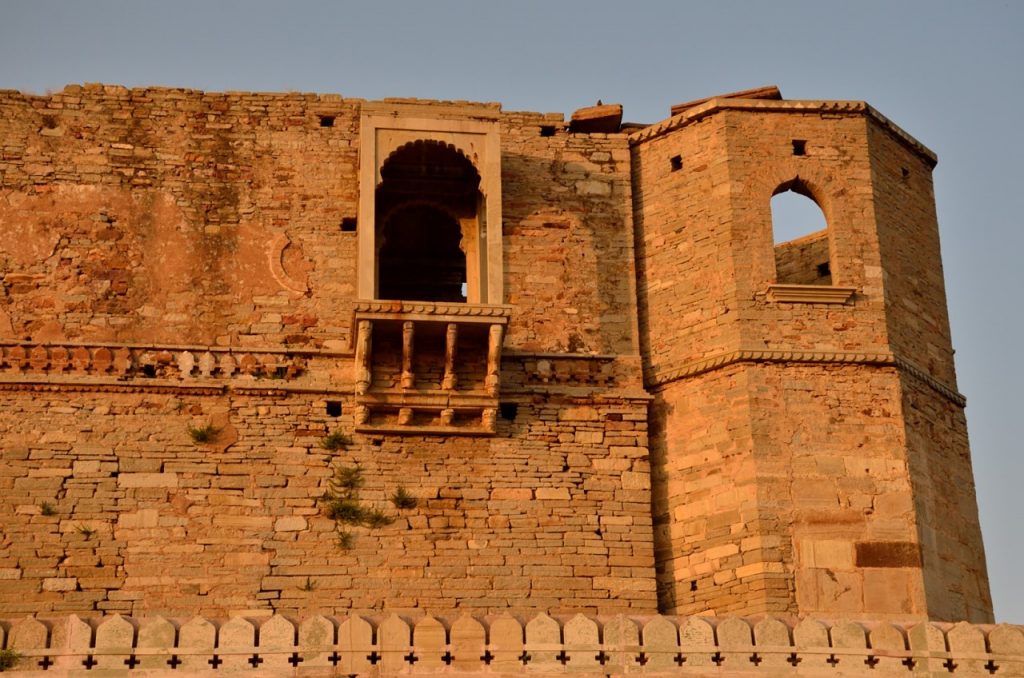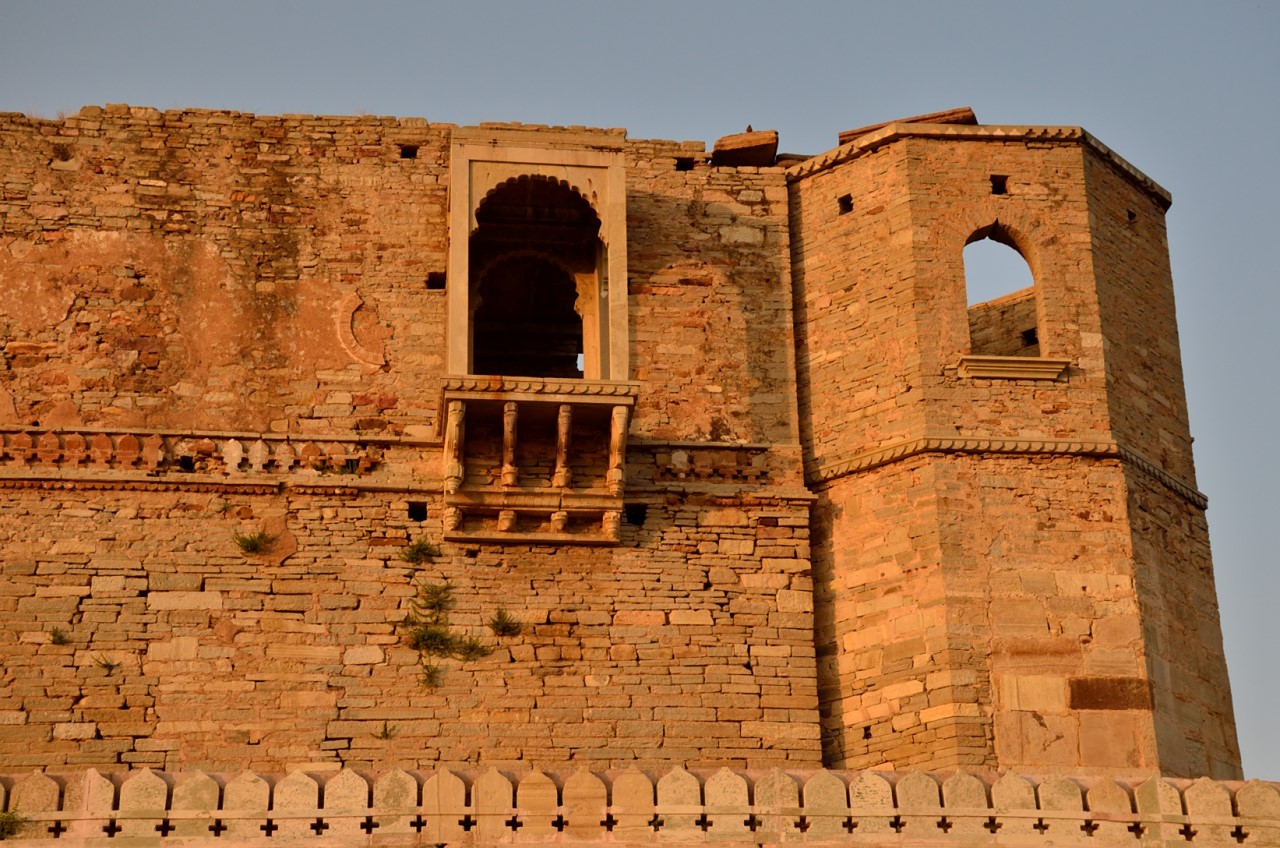 The story goes that Rana Uday Singh 11's son decided to shift camps to the Mughals only to learn that Akbar was planning to invade his father's territory. He returned to warn his father but it was too late by then. Some stories say that Rana Uday Singh 11 escaped while his valiant men fought on the battlefield until death. While most legends speak of wars, the victory tower or Vijay Stamb built by Rana Kumba stands as a souvenir of a win.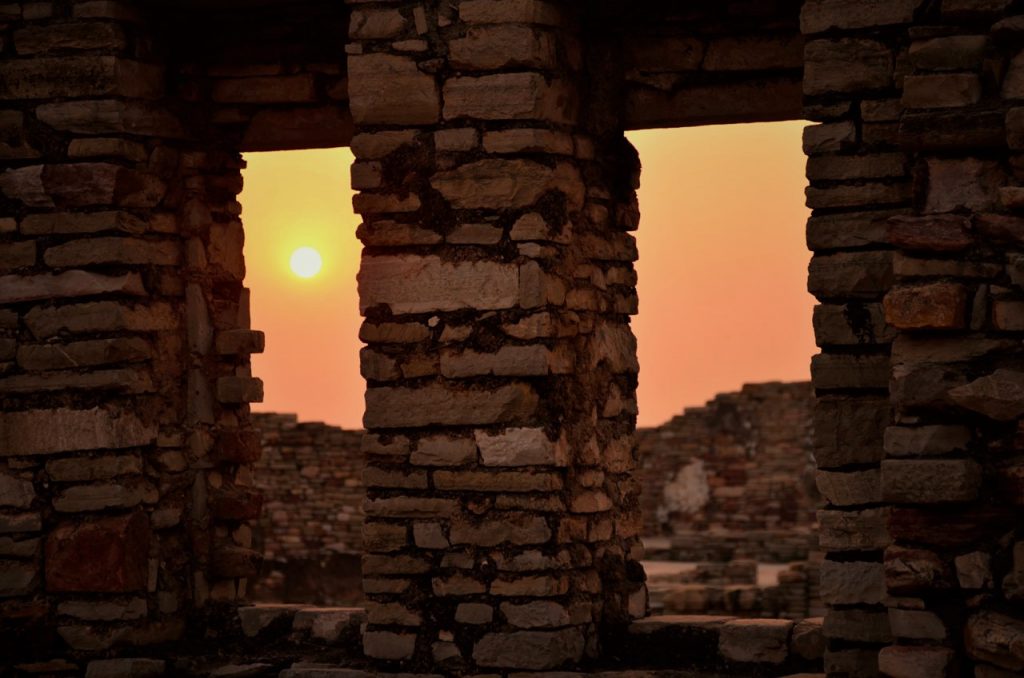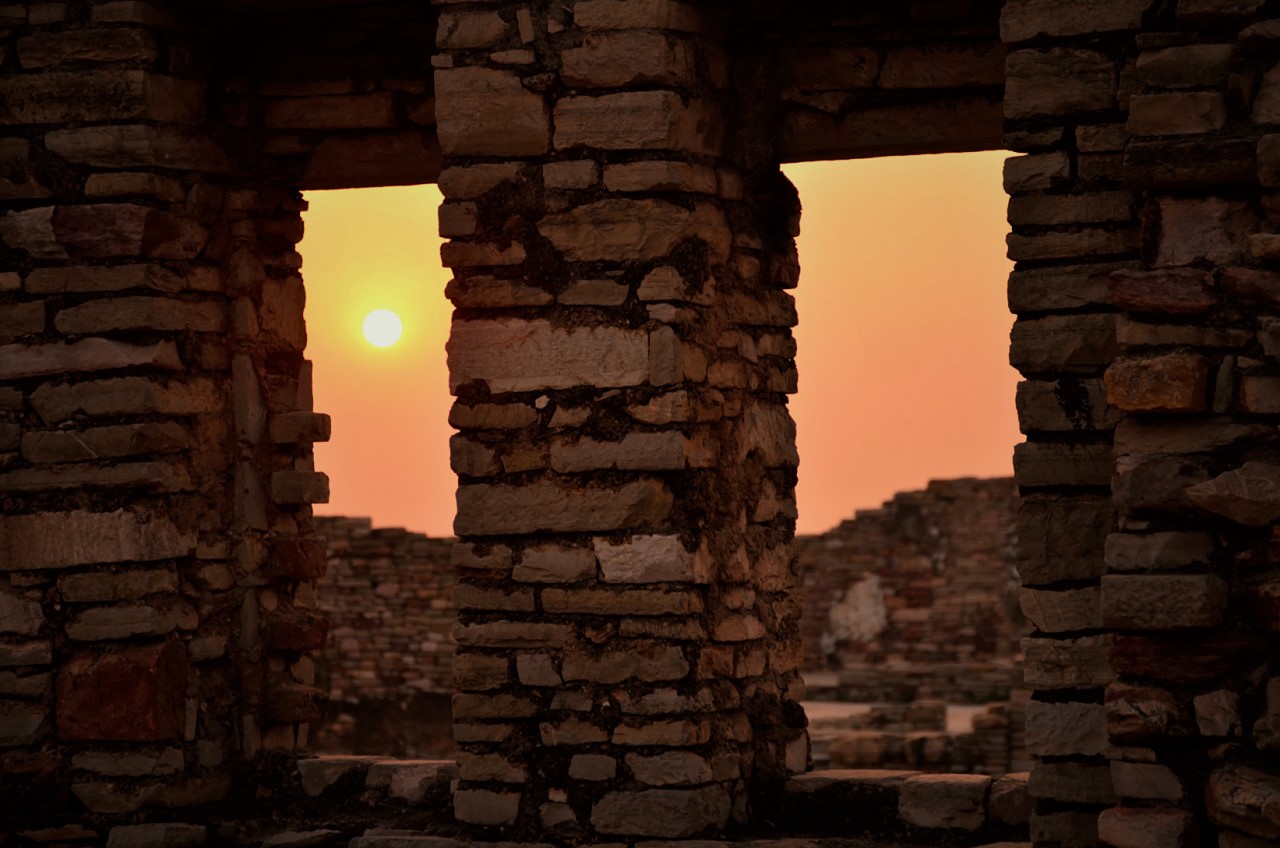 Chittorgarh has more stories, one relating to Rana Uday Singh the founder of Udaipur. When there was an internal conspiracy to kill him as a baby, his nurse sacrificed her son by substituting him for the prince.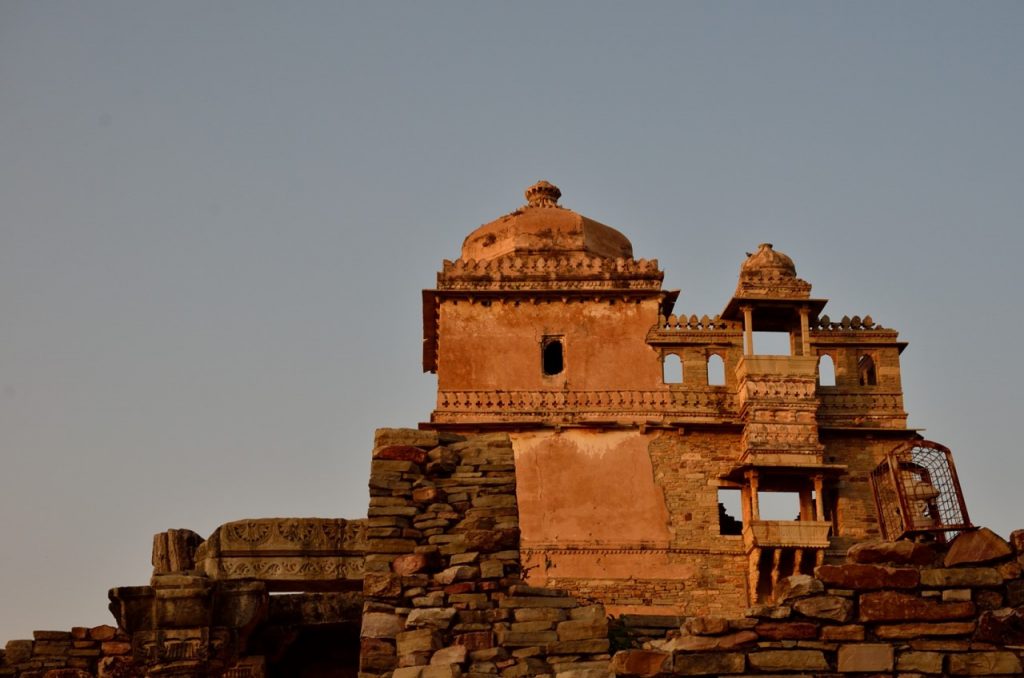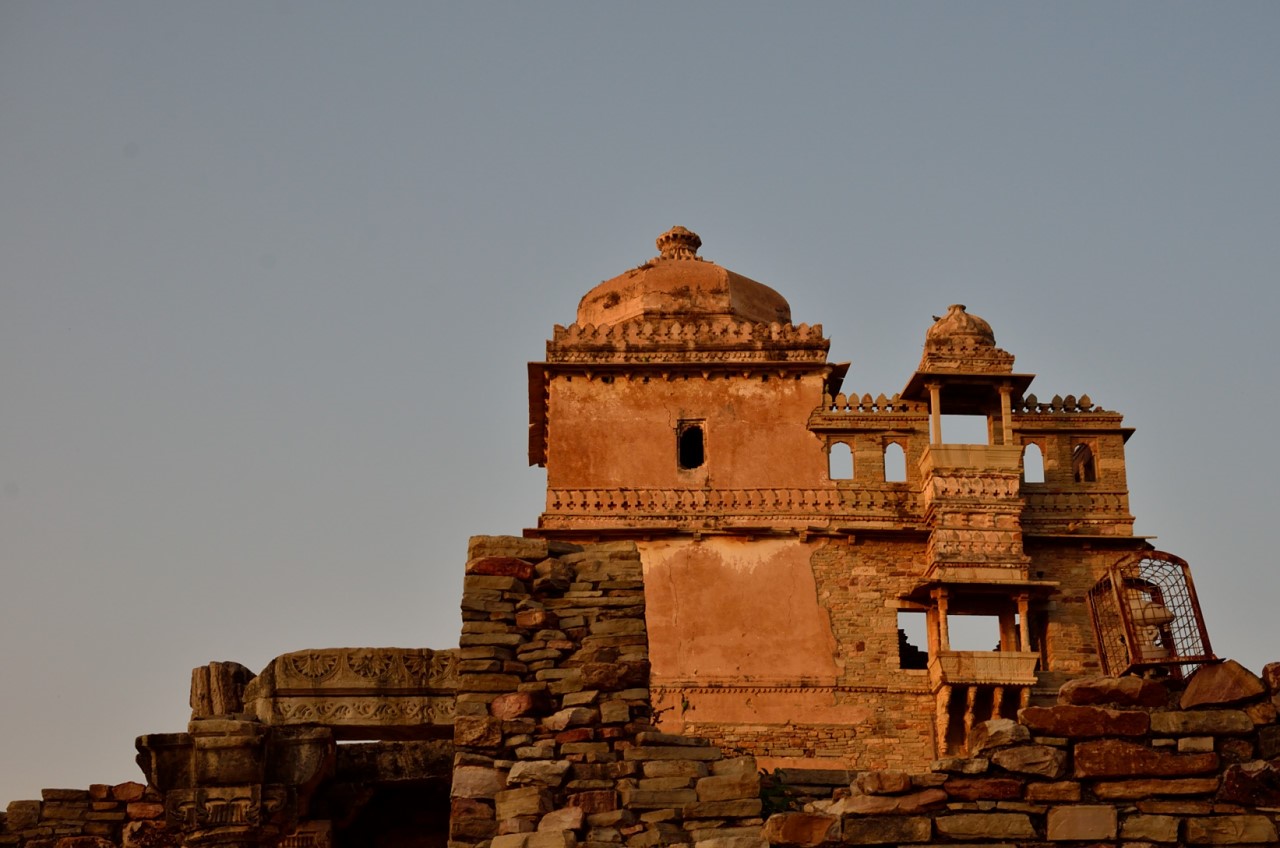 Meera bai and Chittorgarh
But there are stories beyond conspiracies. Chittorgarh also revolves around Meera bai, the devotee of Krishna who dedicated her entire life to the deity and even left her worldly life behind her. She lived here, married to Bhojraj Singh, son of Rana Sangha, but it was Krishna who mattered to her. Meera bai's life is now immortalised in a temple dedicated to her.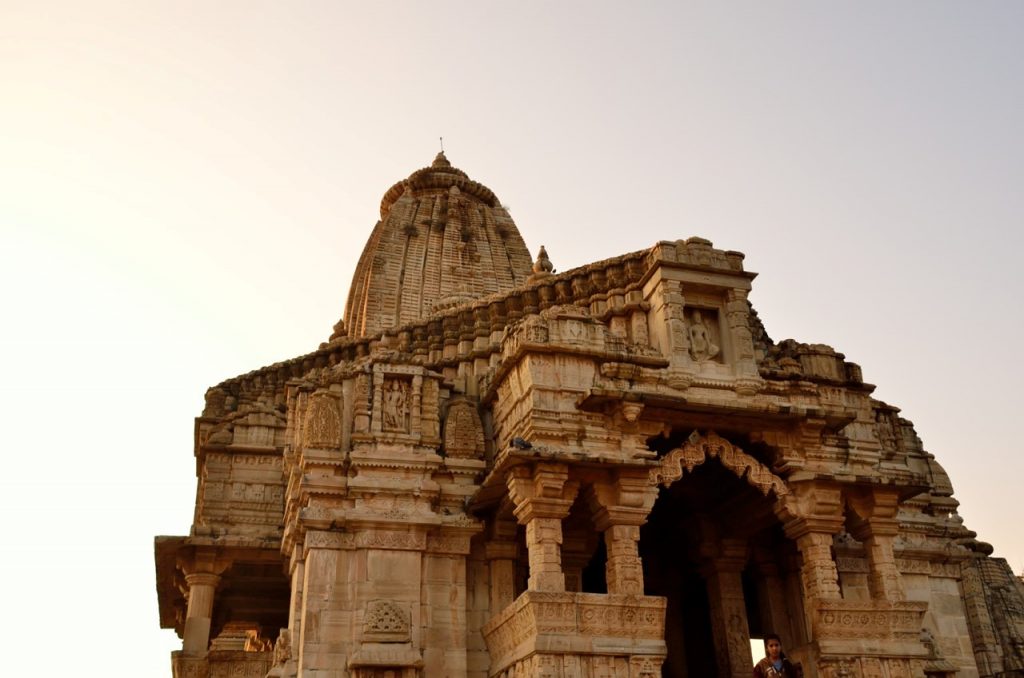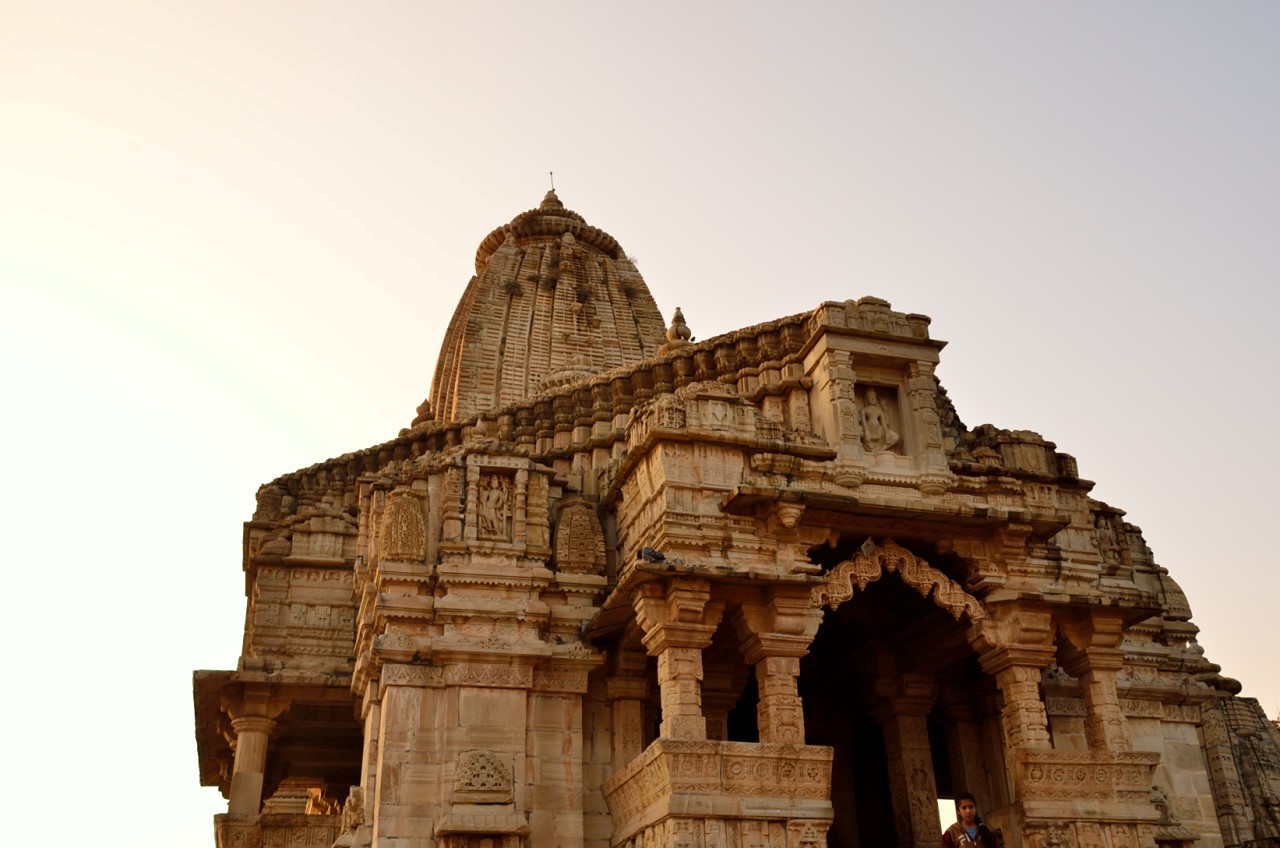 Places to visit in Chittorgarh
If you are planning just a day in this Mewar fort, then here is a list of places to visit in Chittorgarh besides the Chittorgarh Fort.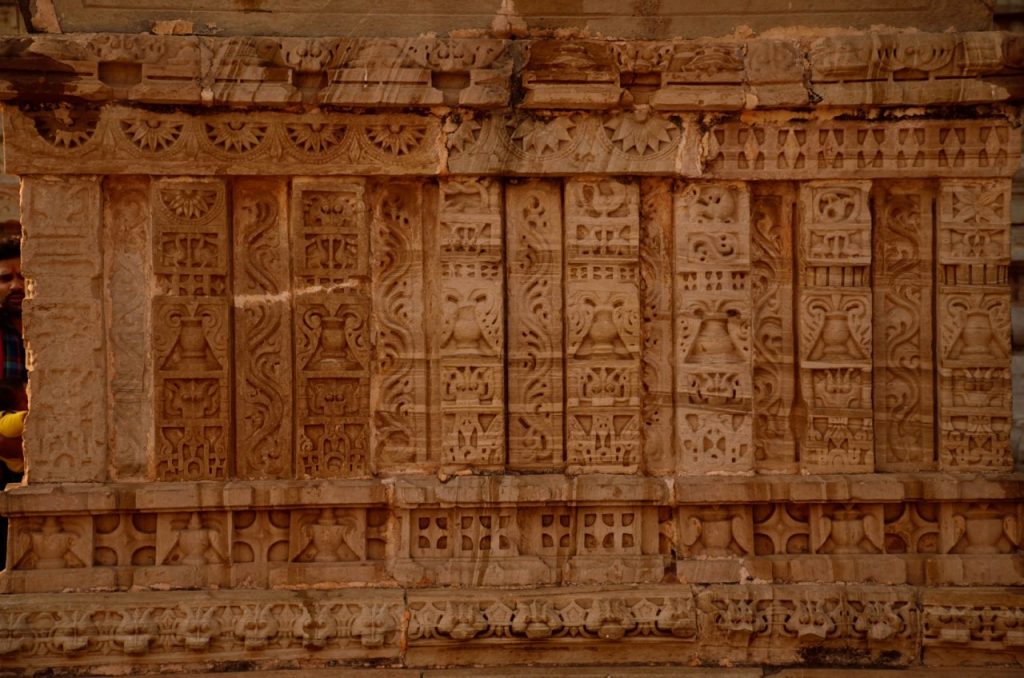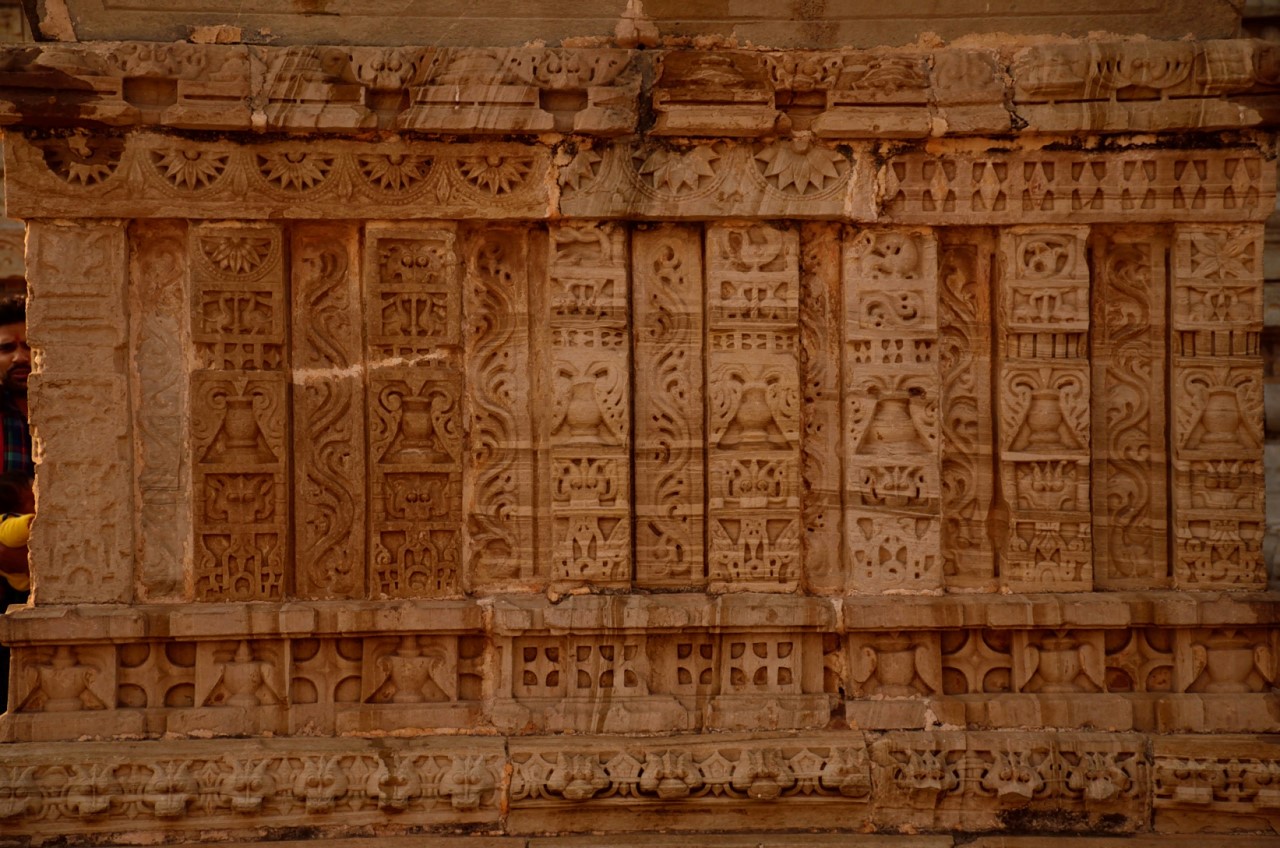 1.Palaces of Chittorgarh
There are several palaces inside the fort but my favourite is the palace of Rana Kumbha, which is now completely in ruins. There is a sense of poignancy as I walk around the crumbles . Every broken brick has a tale to say.  This palace is the oldest monument in the fort and my favourite moment is to stand here and watch the sun go down over the entire city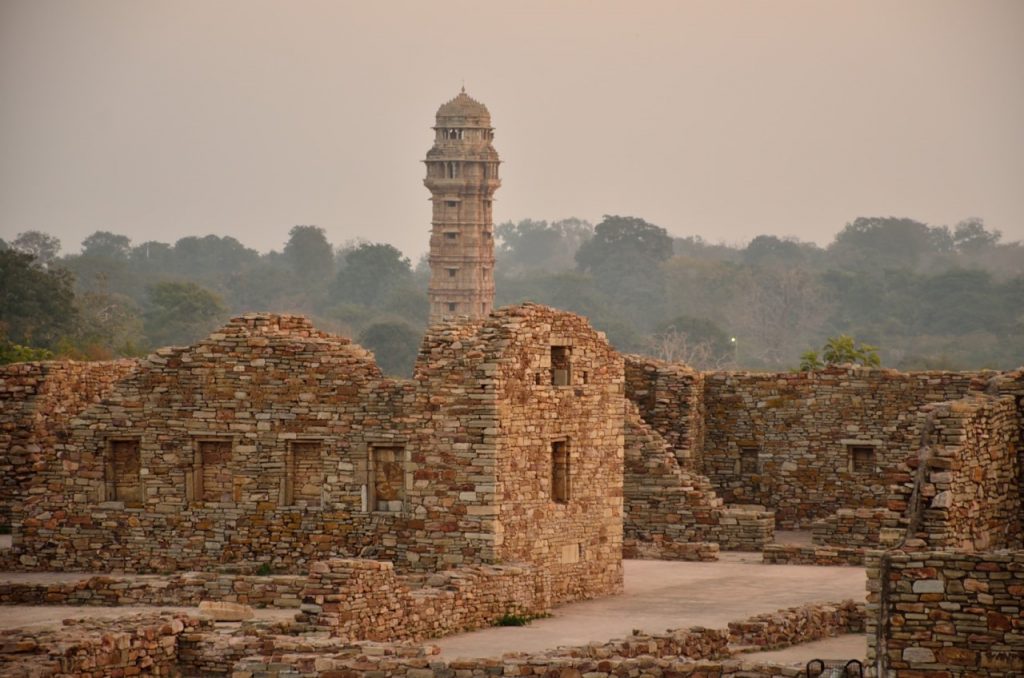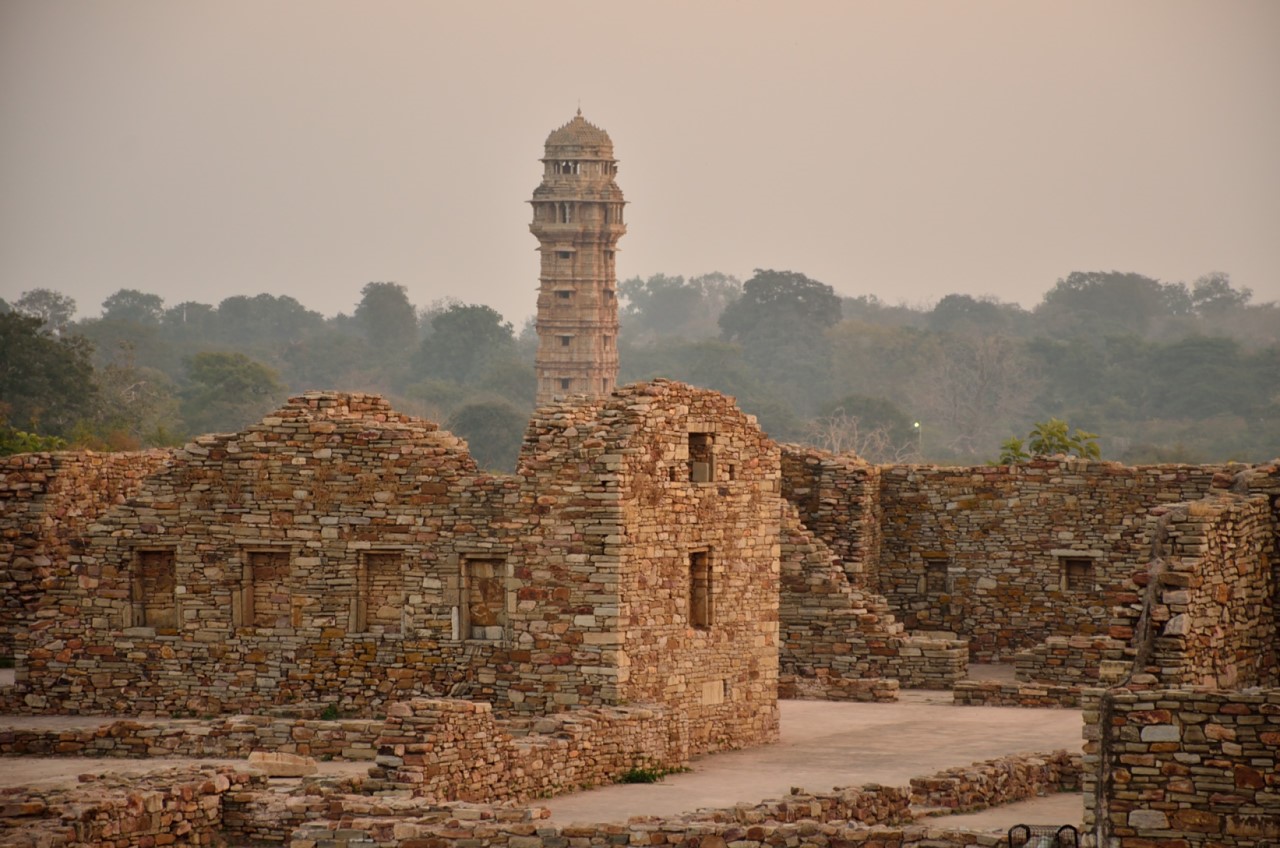 The Fateh Prakash Palace is adjacent to this monument but for me the most fascinating monument is Rani Padmini's palace lying desolate in the pond, shrouded by trees and looking rather forlorn.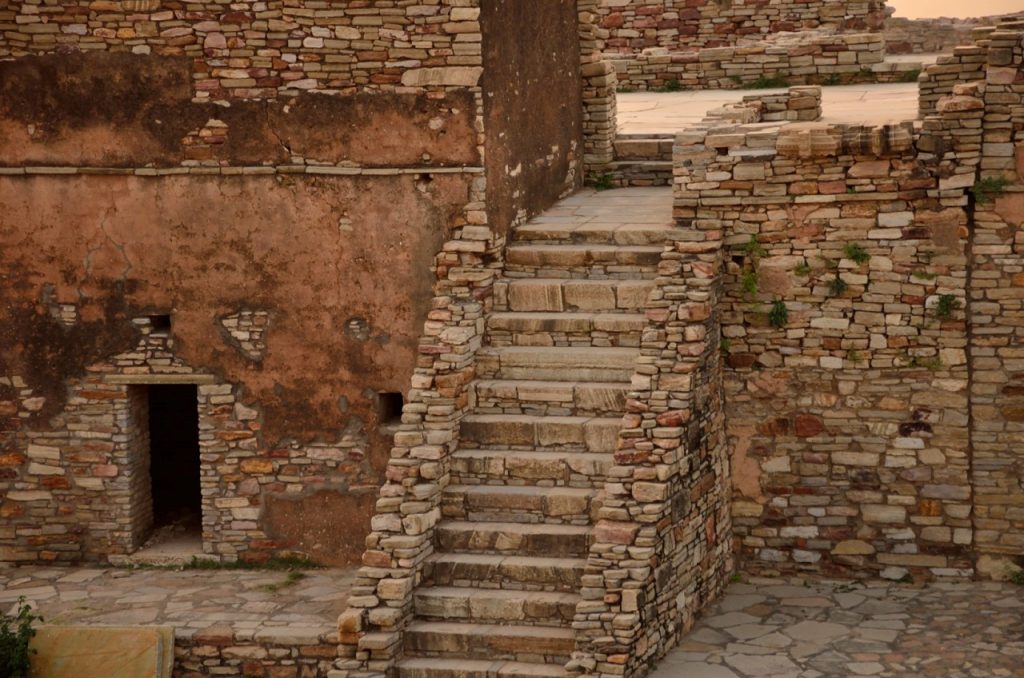 2. Temples inside Chittorgarh Fort
Almost every nook and corner of the fort is filled with temples. However if you are running out of time, then do visit the Meera Temple, dedicated to Meerabai, probably one of the few temples dedicated to a human. She was considered a mystic and a devotee of Krishna and was veered as a saint.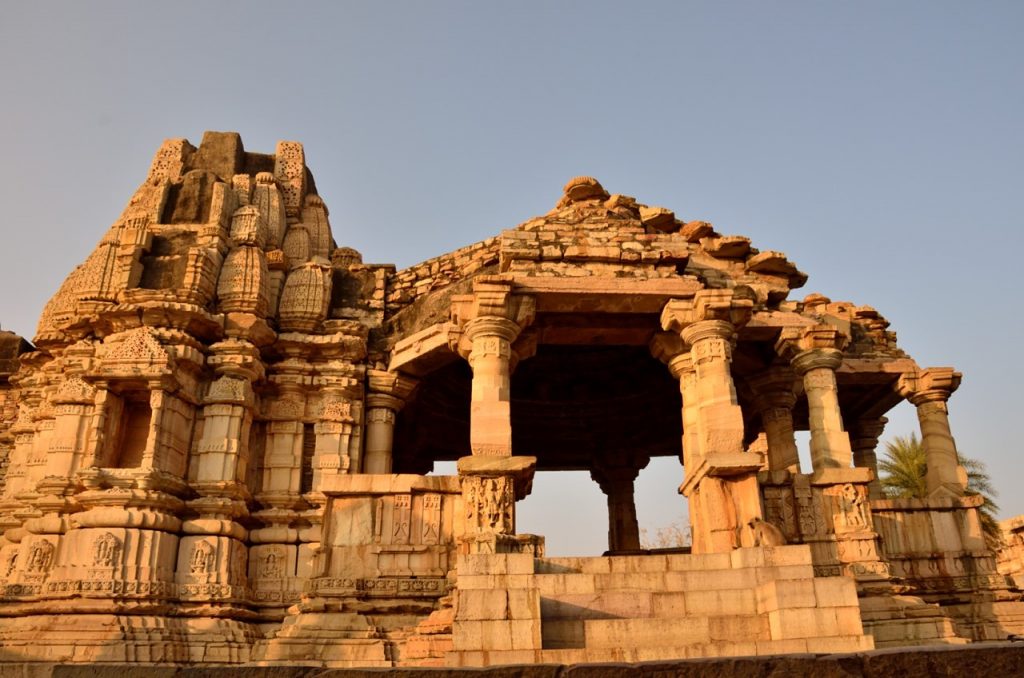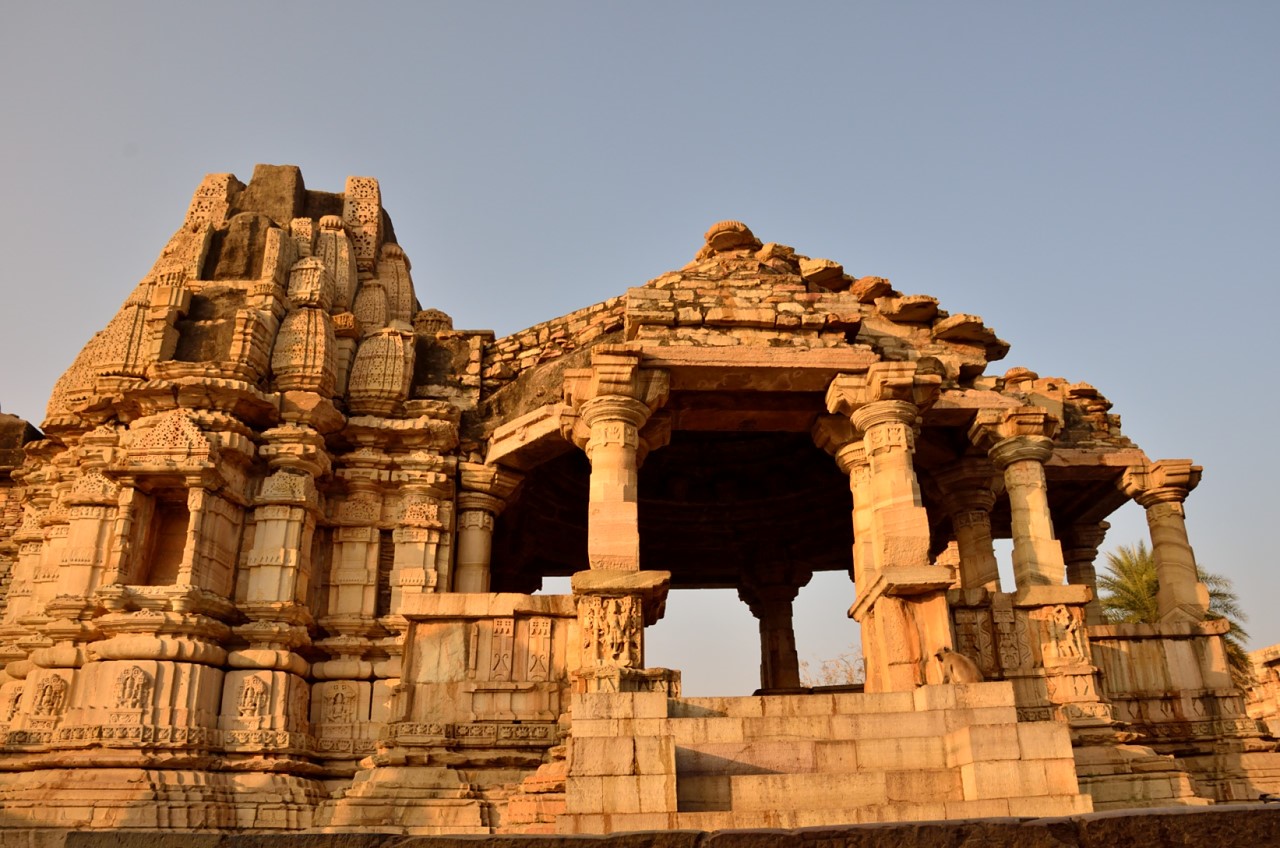 There are also temples dedicated to Kali and Shiva as well. There is the Kshemankari Temple, the Kumbha Shyam Temple, Adbuthanath temple besides a few Jain temples on the fort itself and these are all included in the list of Chittorgarh tourist places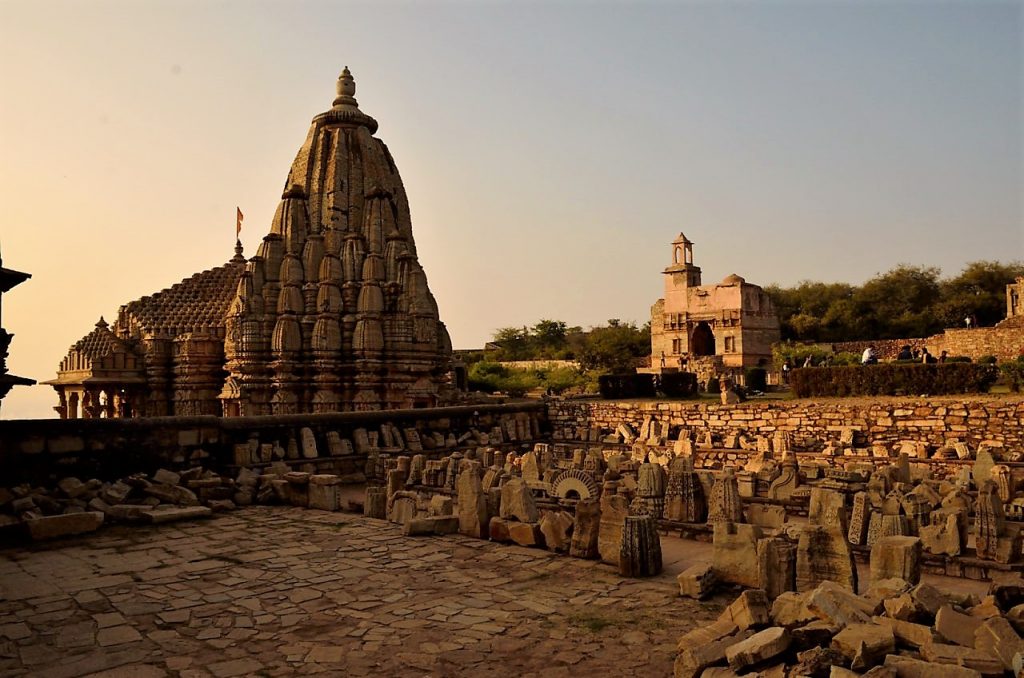 3. Towers –  Kirti Stamb and Vijay Stamb
Two towers stand tall here – one is the Kirti Stamb built by a Jain merchant in the 12th century that rises to a height of 22 metres . And the other is the Victory tower called Vijay Stamb that was built by Rana Kumba dedicated to Vishnu. It was built to commemorate a victorious battle and it was open to the public. While we did climb it during our first trip, I decided to give it a pass this time. If you are looking for more places to visit in Chittorgarh, then spend more time in these towers.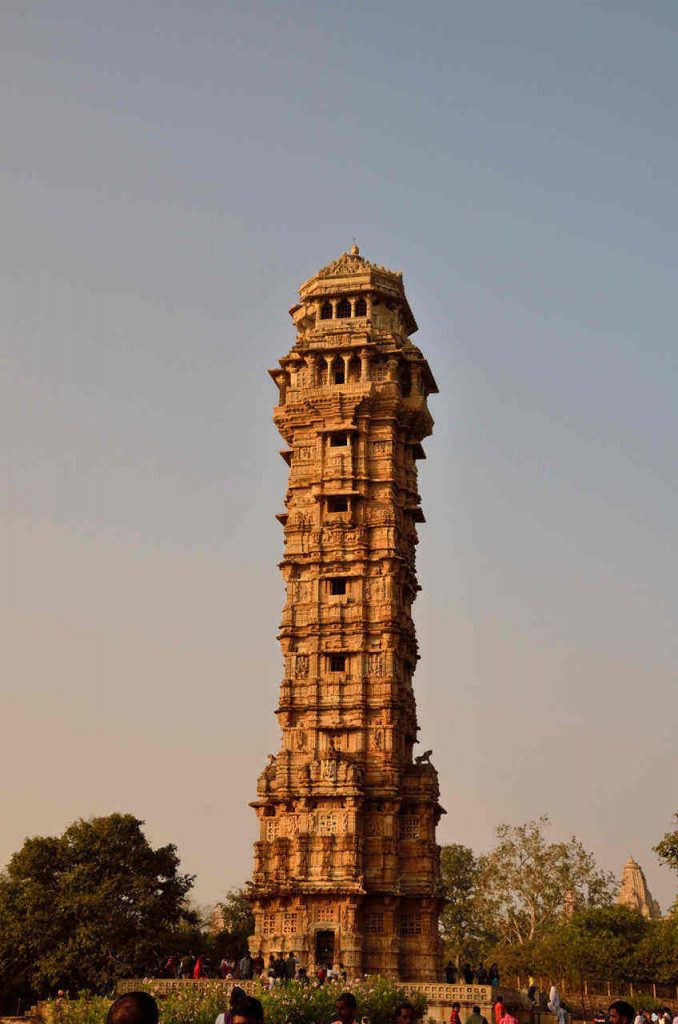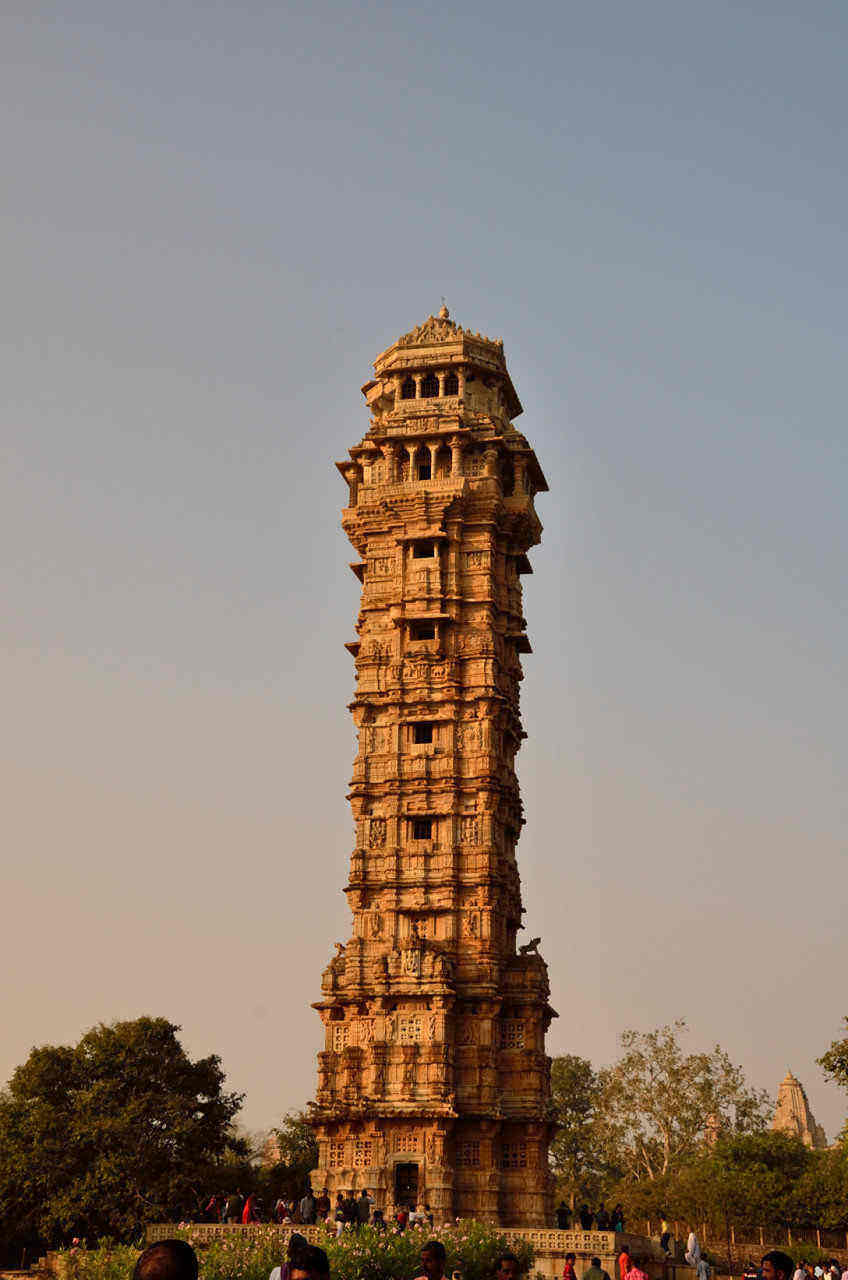 4. Water bodies around Chittorgarh
From reservoirs to step wells, Chittorgarh is surrounded by water bodies that gave the title water fort. I am fascinated by the emerald tinged waters of the Gaumukh. This was like a private bathing pool for the queens and apparently there was an underground tunnel connecting the reservoir and the palaces as well. These are one of the many Chittorgarh tourist places that should not be missed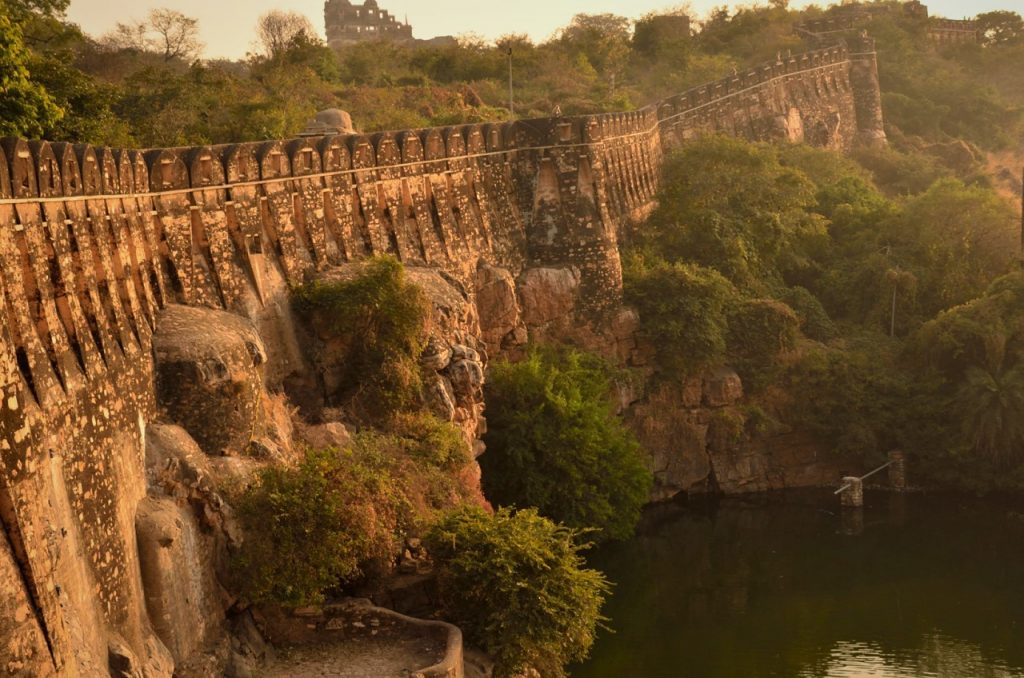 These are some of my recommendations for places to visit in Chittorgarh. Would you recommend more Chittorgarh tourist places that I have missed ?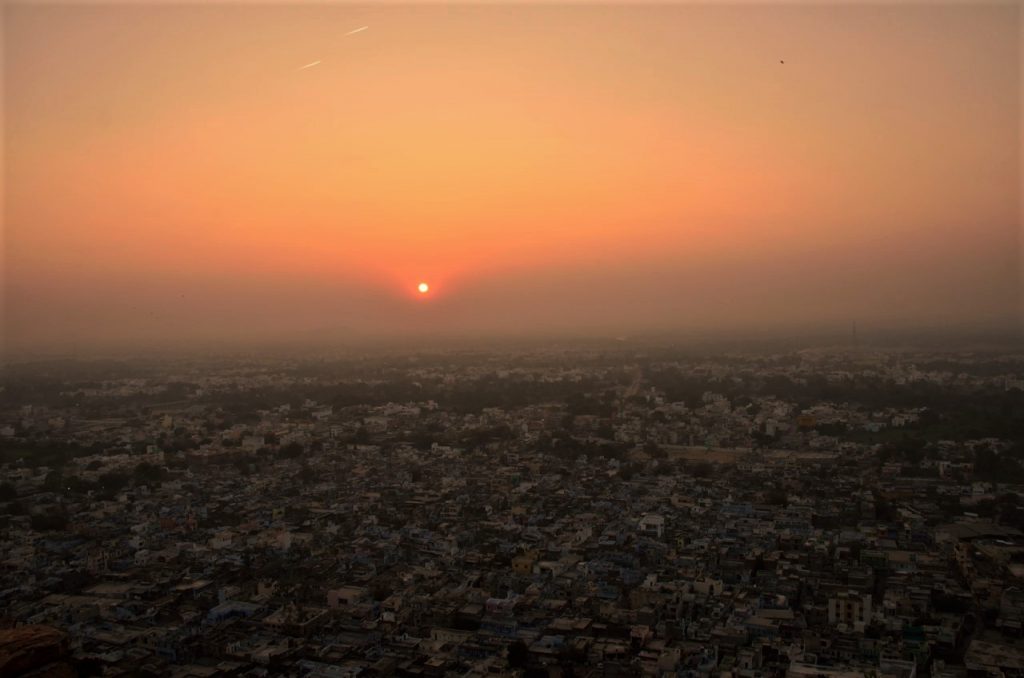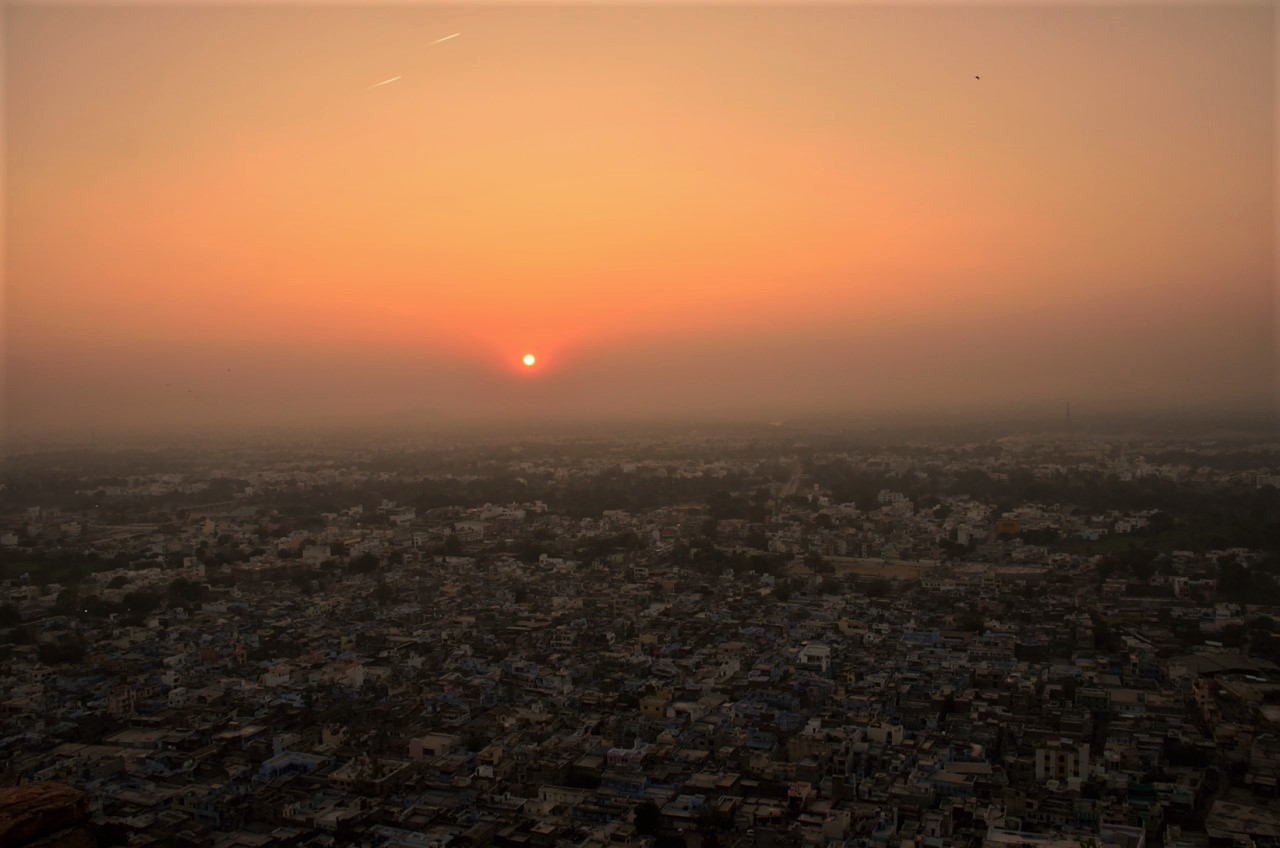 More posts on Rajasthan
Stories from Rajasthan – Jaipur to Jaisalmer
Eight days – eight memories of Rajasthan
Kuldhara – Story of haunted Rajasthan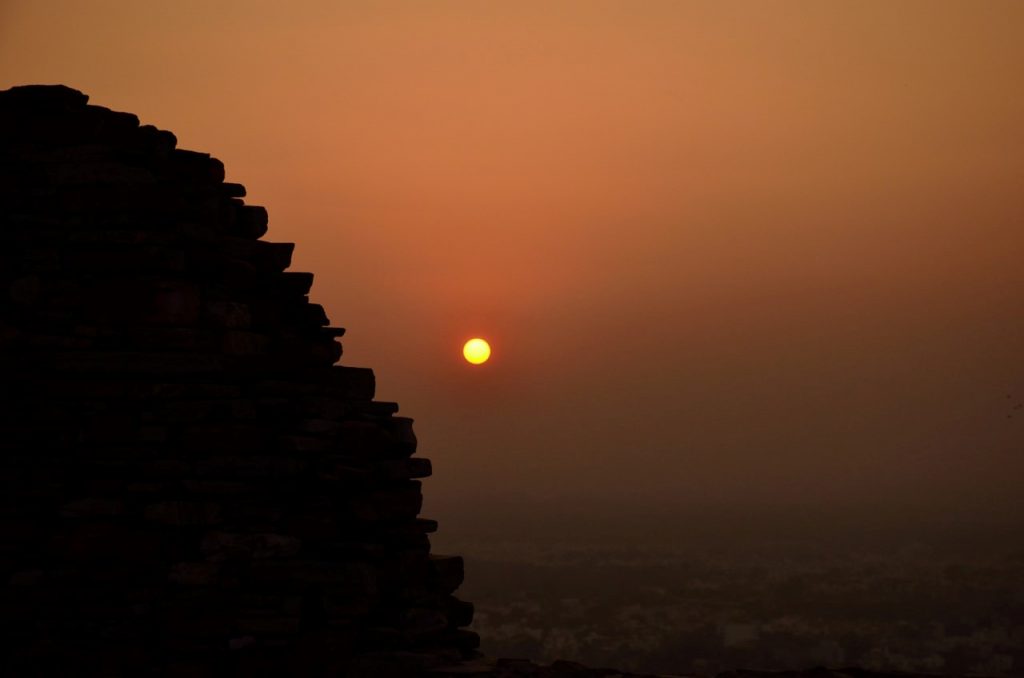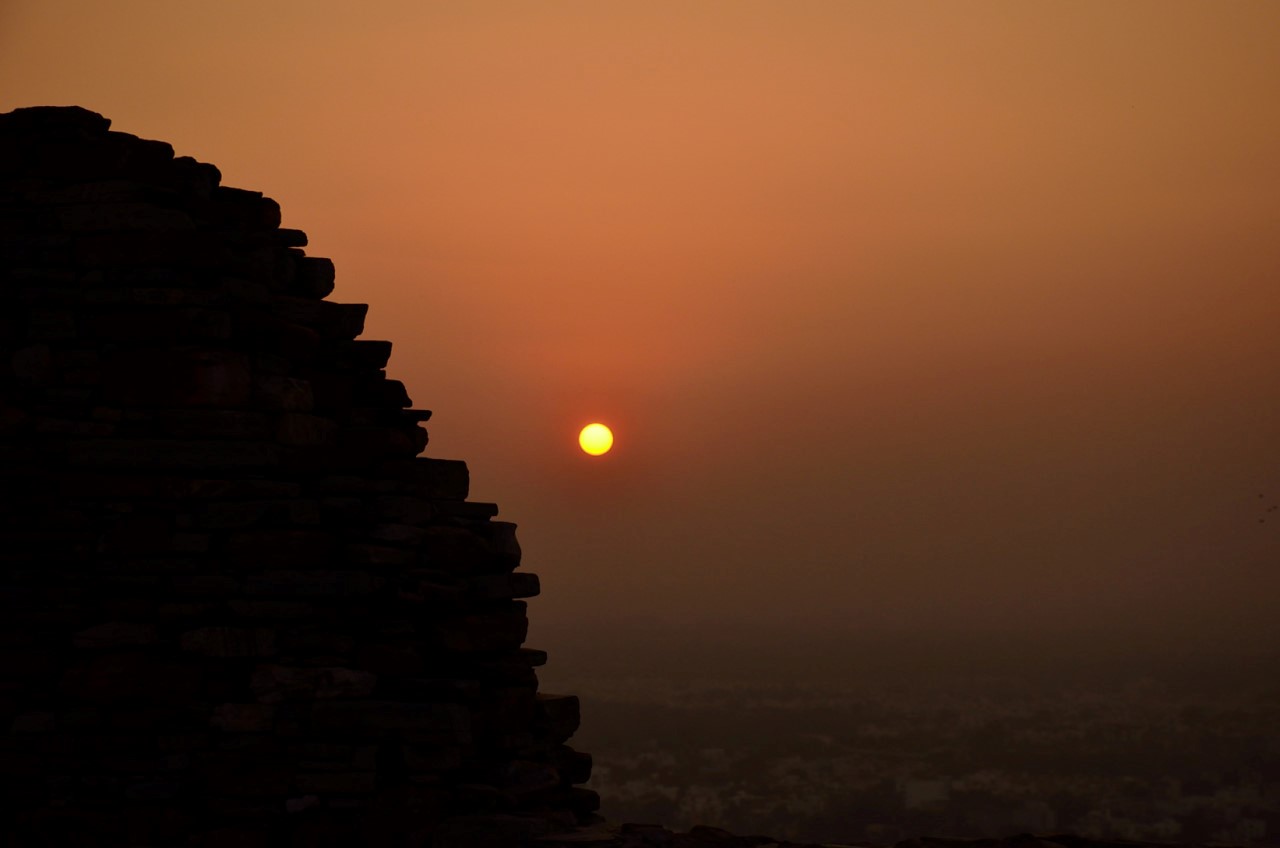 Pin me !