27 Travel Bloggers recommend The Top Cities to visit in India in 2018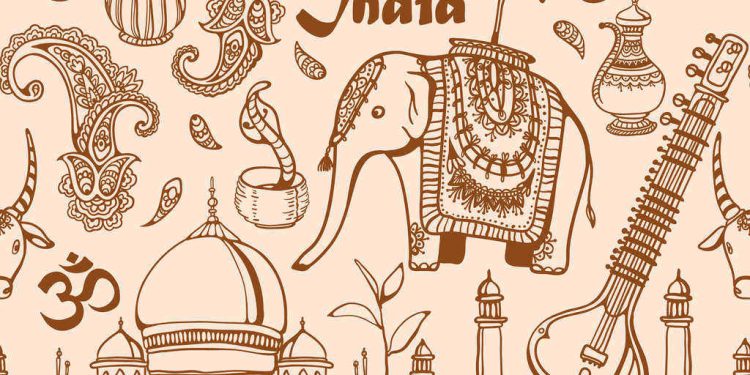 I have always felt that there are so many Indias in India  and yet there is an Indianness that pervades over everything. It just cuts through the diversity and wraps everything in its fold. I need a lifetime to visit India with all its heritage, culture, festivals and natural wealth. While most of us visit India for certain specific destinations or a monument or a wildlife experience, I personally feel that real India lives in its cities and towns. We may use them as just gateways to our destinations of our choice and complain about the urban sprawl but these cities have a lot of stories tucked away amidst the clutter as well. I tried to emulate Lonely Planet to create a list and requested the travel blogging community from India to help me with it. So, here we have 22 great Indian cities selected by 24  Indian travel bloggers and lo, we have a list of the  Twenty Four  top cities to visit in India in 2018 and based on their recommendations, some places to see in India as well.
Top Cities to Visit in India in 2018.
1. Pondicherry
Recommended by Seemah of 
"
Pondicherry
is a tranquil Union Territory of India known  and one of the my favourite cities to visit in India for its pristine beaches and its colonial era buildings that you can experience in the erstwhile French Quarters. Its a destination where you are meant to do absolutely nothing. Some of the beaches that you must visit – Promenade Beach, Serenity Beach, Auro Beach are some of the most popular and beautiful beaches of Pondicherry. Walk around the French and
Tamil quarters of Pondicherry,
admire the architecture of the homes, bite into delicious cuisine at some of the restaurants and cafes here and lose yourself in the charm."
2. Hampi , Karnataka
Recommended by Sonal and & Sandro of Drifter Planet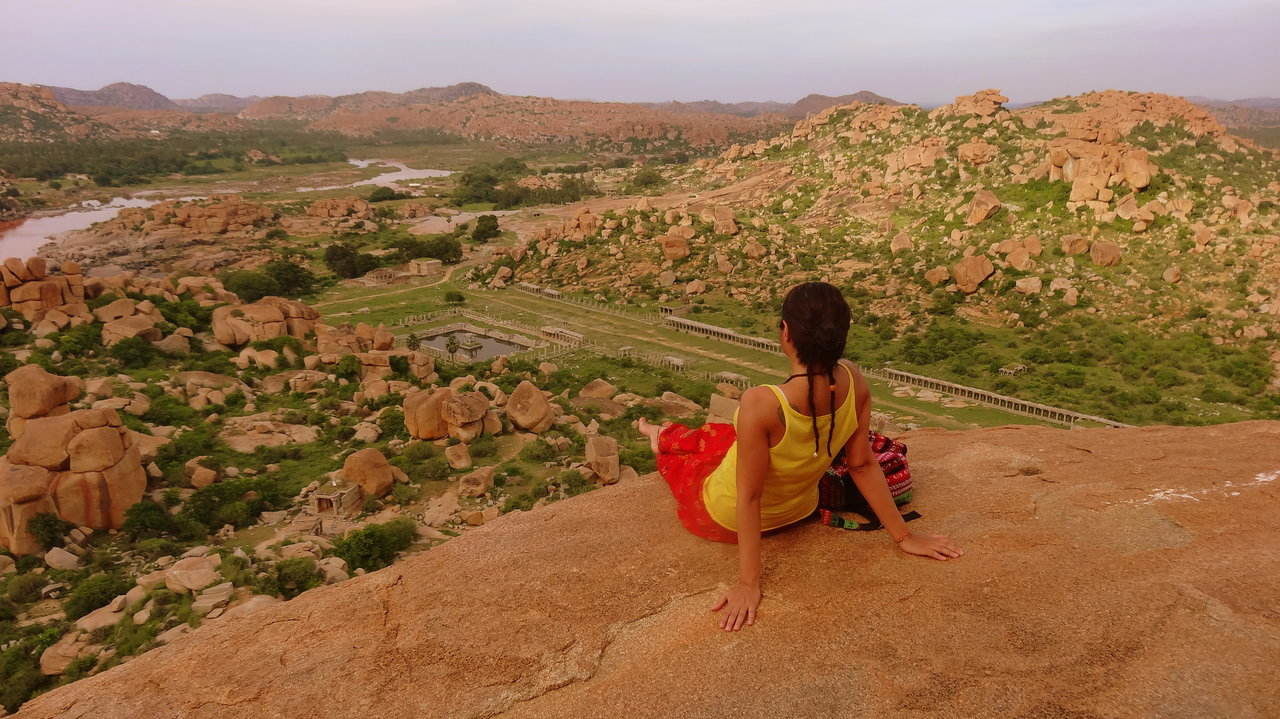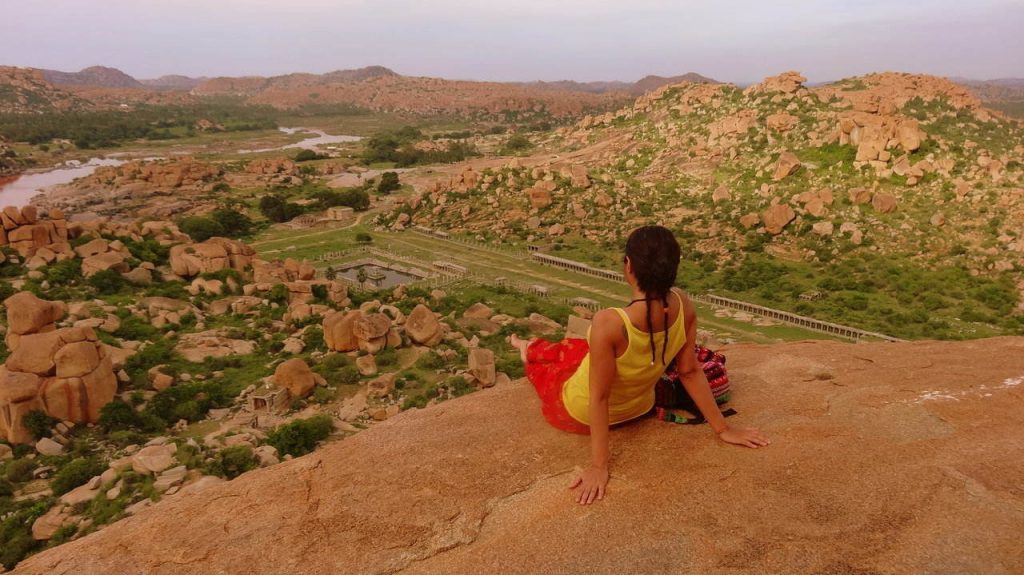 "A small town in Karnataka, Hampi is a unique destination that reminded me of the Flintstones movie. This town is a UNESCO World Heritage site that is famous for it's ruins. It is believed that the first settlement here dates back to as early as 1 CE. More than just the ruins, Hampi's landscape is beautiful because of the fascinating geology. There are boulders everywhere and they seem to have been precariously arranged by Mother Nature.  Hampi , one of my top cities to visit in India in 2018 was the capital of the ancient Vijaynagar Dynasty that ruled South India for over 300 years  and there are several temples, towers, palaces and monuments that are in various forms of crumbles.
3. Cherrapunjee, Meghalaya
Recommended by Saakshi Rajat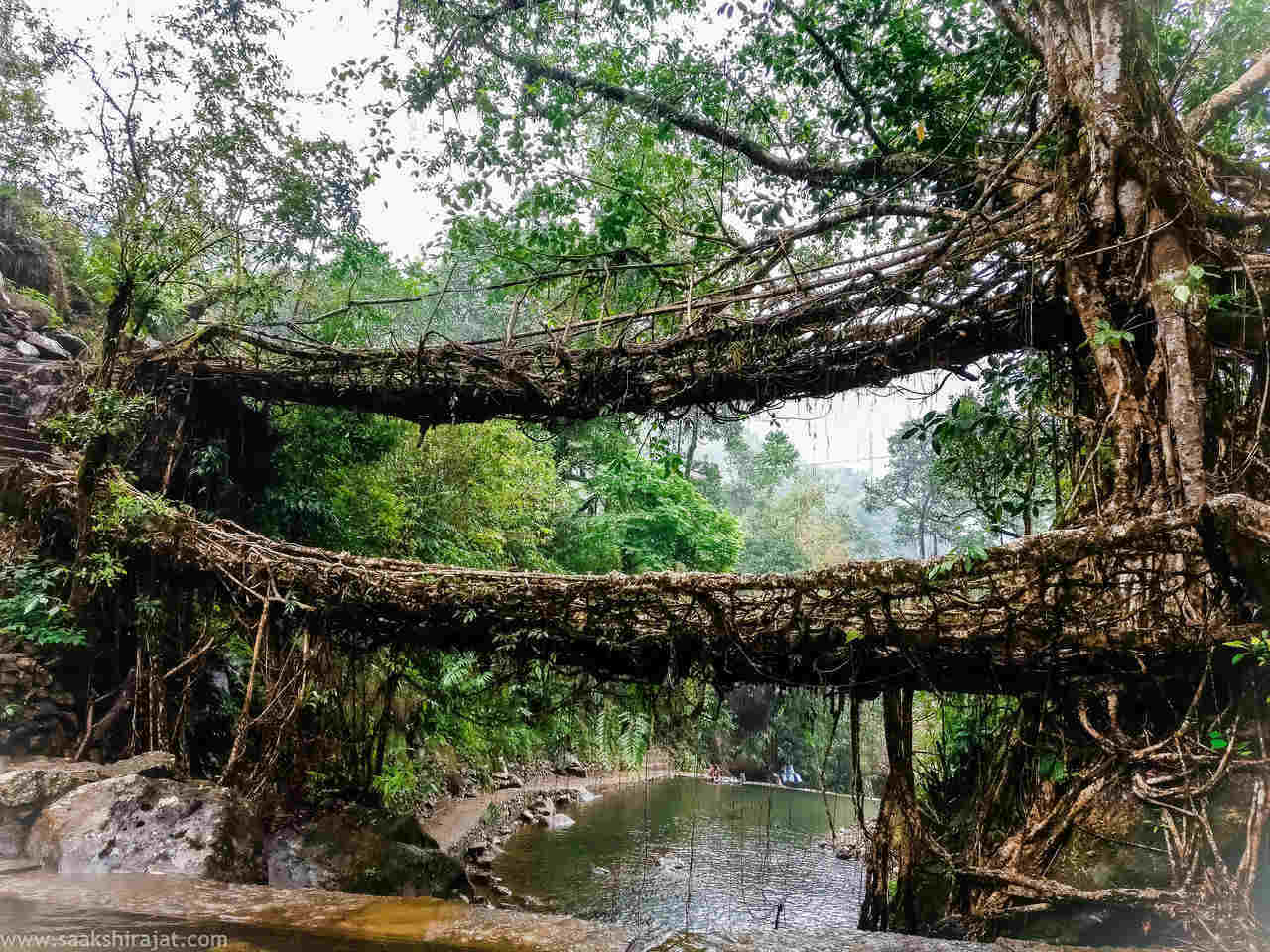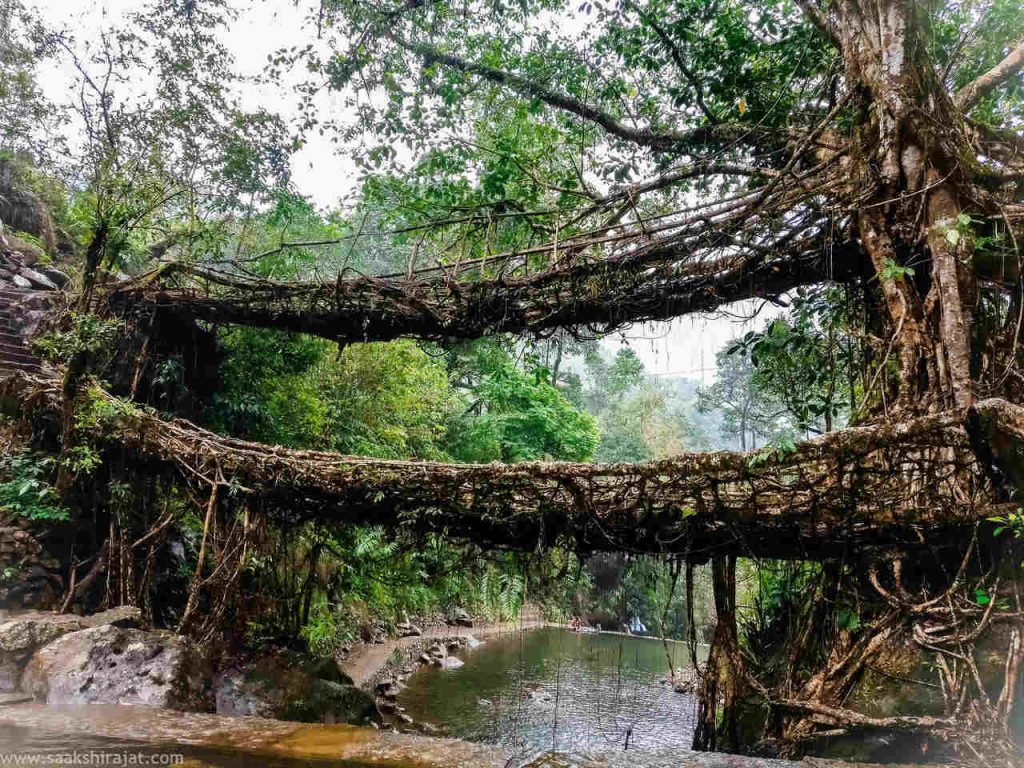 One of the wettest destinations in India,  Cherrapunjee is a pristine town in Meghalaya and makes it to the top cities to visit in India in 2018.  I am personally fascinated by the Double Decker living root bridge and the cleanest village of Asia, Mawlynnong which is housed near Cherrapunjee.  You can also head to the tallest waterfall of the country, Nohkalikai waterfalls.  The dimly lit rugged limestone caves, Mawsmai caves are a must visit as well.
Read more about Saakshi's experience
4. Imphal, Manipur
Recommended by Jitaditya Narzary, The Travelling Slacker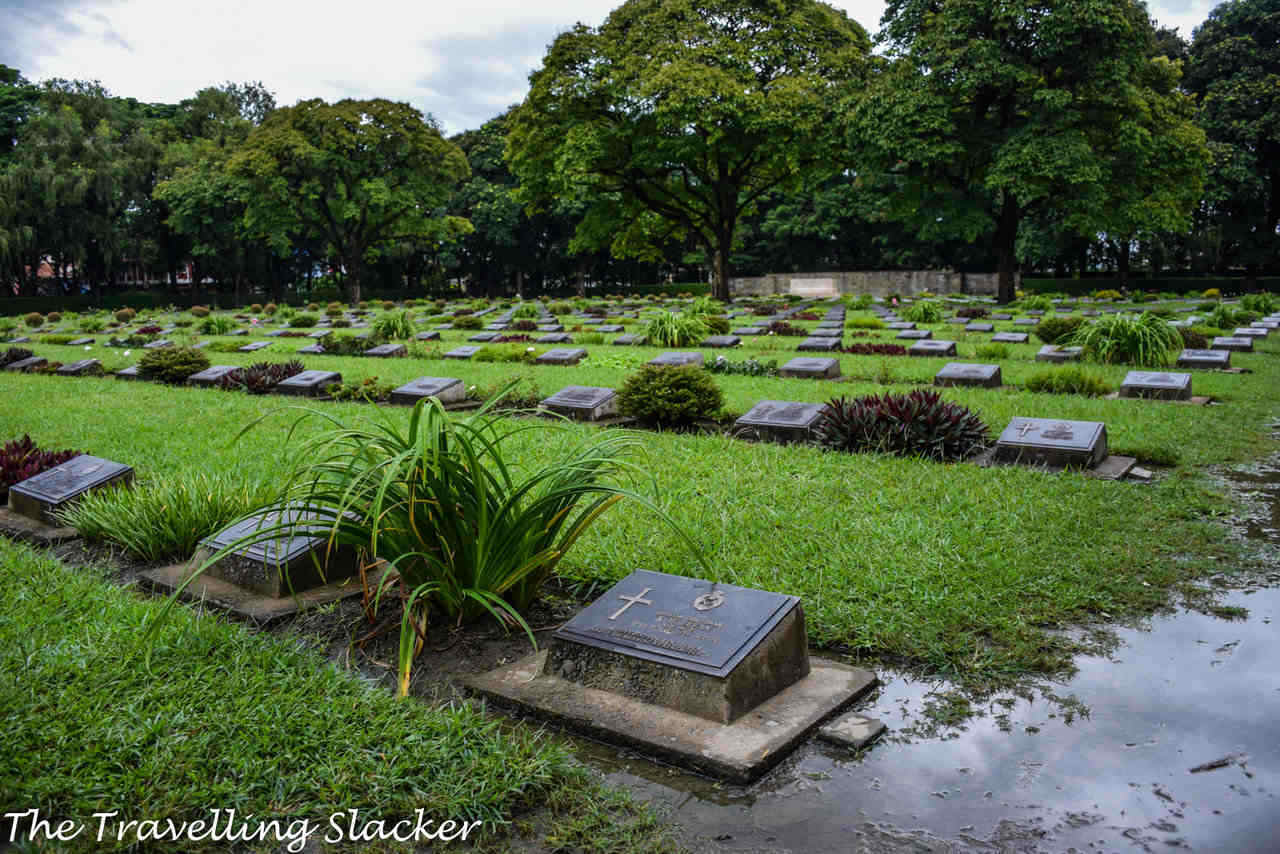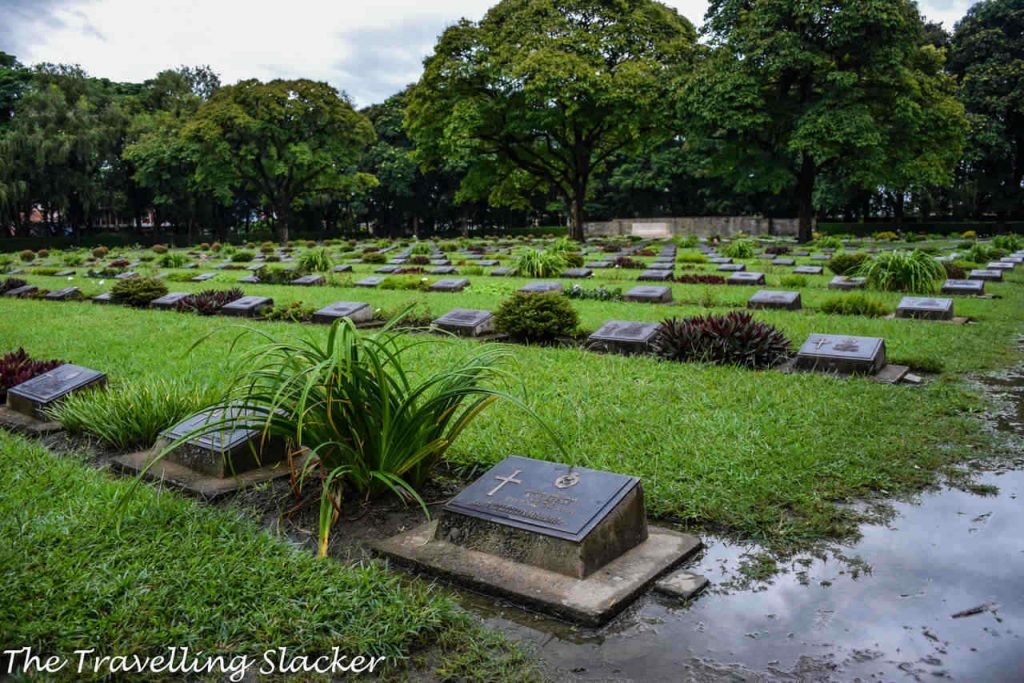 The history of Manipur dates back to 1500 BC according to local scriptures. As the only major city in Manipur, and as the historical seat of power in the region, Imphal still preserves a great deal of archaeological, as well as cultural heritage. Take a walk around the massive Kangla Fort compound to unearth the glories of the erstwhile kingdom, visit the World War II cemeteries to understand the least known theater of the great war and shop at the Ima Keithel (mother's market) to get a relief from patriarchy that people always complain about nowadays. While at it, you should also try to catch a glimpse of Manipuri polo (It is the birthplace of polo in case you hadn't realized). Imphal can also be the base to visit other parts of the state, especially the famous Loktak Lake in Moirang is barely 40 KMs from here.
You can read more about why Imphal is one of the favourite cities to visit in India on his blog, The Travelling Slacker 
5.  Mumbai, Maharashtra
Recommended by Nisha Jha at 
Mumbai, the city of dreams, the land of opportunity, the city that never sleeps, financial capital and so on. Mumbai goes by many names. And each represents a different facet of this mega city. The word 'Mumbai' reverberates a chord of chaotic symphony in our minds.
People come here for experiences of historical places, jam packed local trains, the frenzied Ganapati festival, the finger licking street food Vada Pav and Ramadan feast after fast. Mumbai is also one of the safest cities in India and one of the best cities to visit in India in 2018.  The very fact that I can commute alone in a taxi past midnight in this Bollywood city, makes me love it.
6. Leh, Ladakh – Jammu and Srinagar
Recommeded by Ajay Sood,
Given it huge area, it is hardly surprising that all the attractions of Ladakh are in this district – Lamayuru to the West, Hundar (Nubra Valley) to the North, Pangong Tso to the East and Tso Moriri to the South. The route to these attractions take you past a few of the world's highest passes, namely Chang La, Namika La, Fotu La, Tanglang La, and Khardung La. Thanks to this tough terrain, little wonder that the town acts as a hub for those who are keen to visit these attractions.
Since it is situated in a high altitude region, visitors do stop here at least for 24-36 hours to acclimatise themselves to low oxygen levels. While here, they do a spot of sightseeing and shopping. The scenic places around include Thikse Monastery, Sindhu Darshan, Shey Palace and Monastery, Tsemo Monastery, Leh Palace, Vishwa Shanti Stupa and a multitude of other major and minor monasteries.
While the area of the district may be large, the town of Leh is tiny. Located in the highest desert of the world, the city remains abuzz for around 8 months in a year (March to October). Winters here are severe. Naturally, fewer people visit this scenic district during that time.If you walk about the town, the general gestalt is of streets lined with trinkets, shopping for treks and hikes, cafes, homestays, chaotic traffic, general breathlessness courtesy its altitude, and Buddhist monks.
Recent tourism boom is stretching its resources beyond sustainable limits, as the infrastructure is sparse. The Hill Council that handles its administration would surely do well to put some checks and balances in place to regulate the seemingly unending stream of tourists here! And before they do that, you'd do well to visit this Shangri La!
7. Naggar, Himachal Pradesh
Recommended by Prasad, Desi Traveler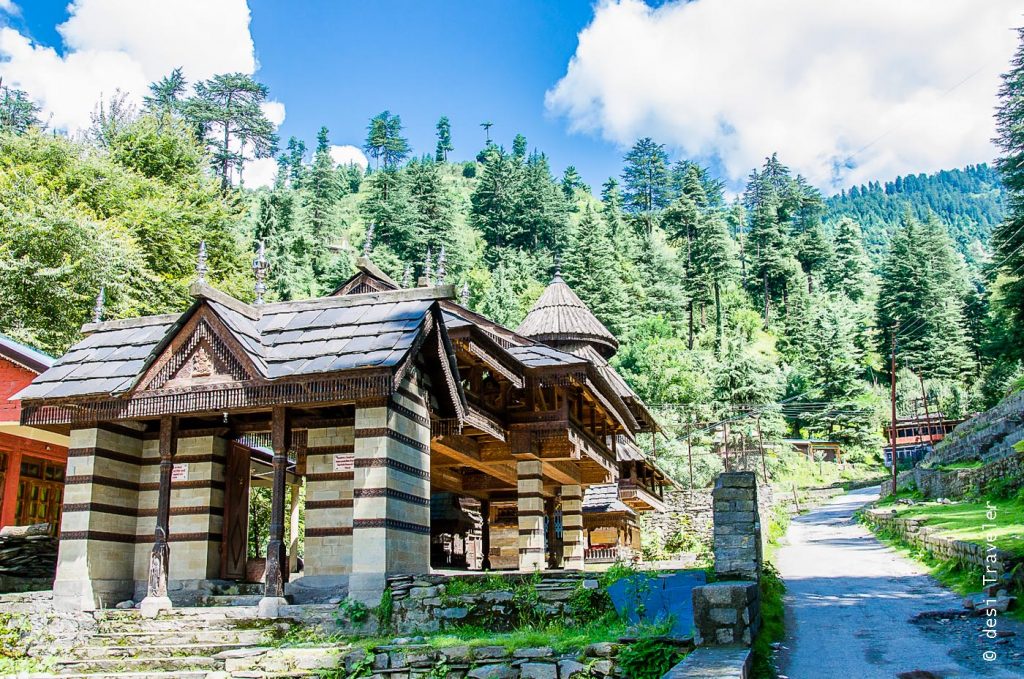 Have you stopped going to hill stations because you worry that you will bump into the same nosy neighbors whom you were trying to hide from? If the lunar landscape of Leh is not your cup of tea and you want all your creature comforts on a vacation so hiking is not your cup of tea then may I suggest to you Naggar in Himachal. So close to the maddening crowds of Kullu & Manali yet so different from your typical desi Hill Station, Naggar is one town that defies description. It is a hill station minus the maddening crowd, it is not on the tourist circuit yet offer good hotels, it is not remote yet offers solitude in the walks in deodar forests around.
More details on this post on Naggar and why it is chosen as one of the key cities to visit in India in the  Desi Traveler's blog here –  Naggar in Himachal Pradesh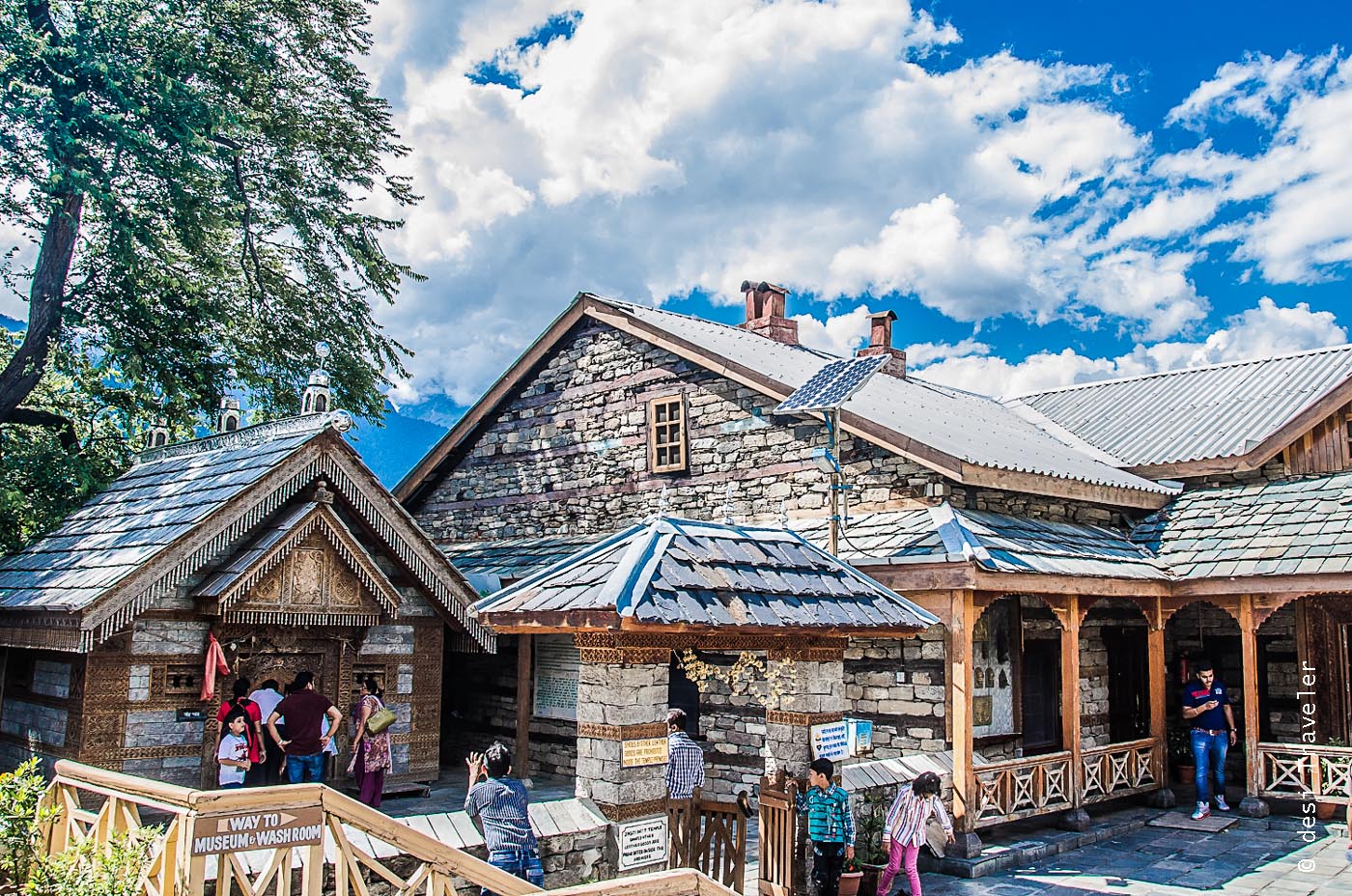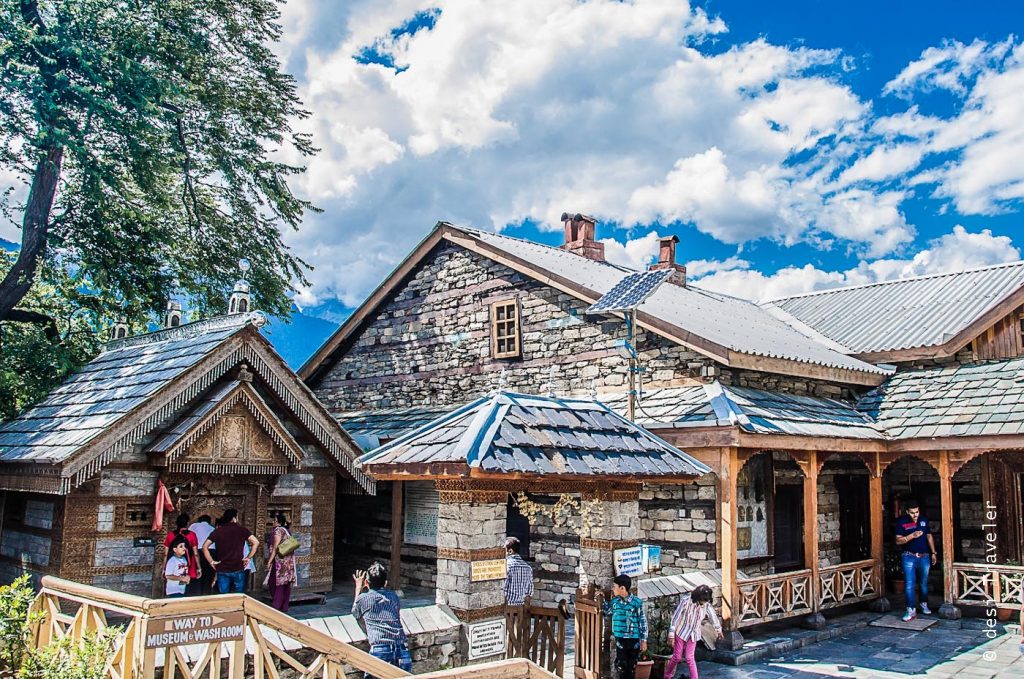 8. Port Blair, Andaman and Nicobar Islands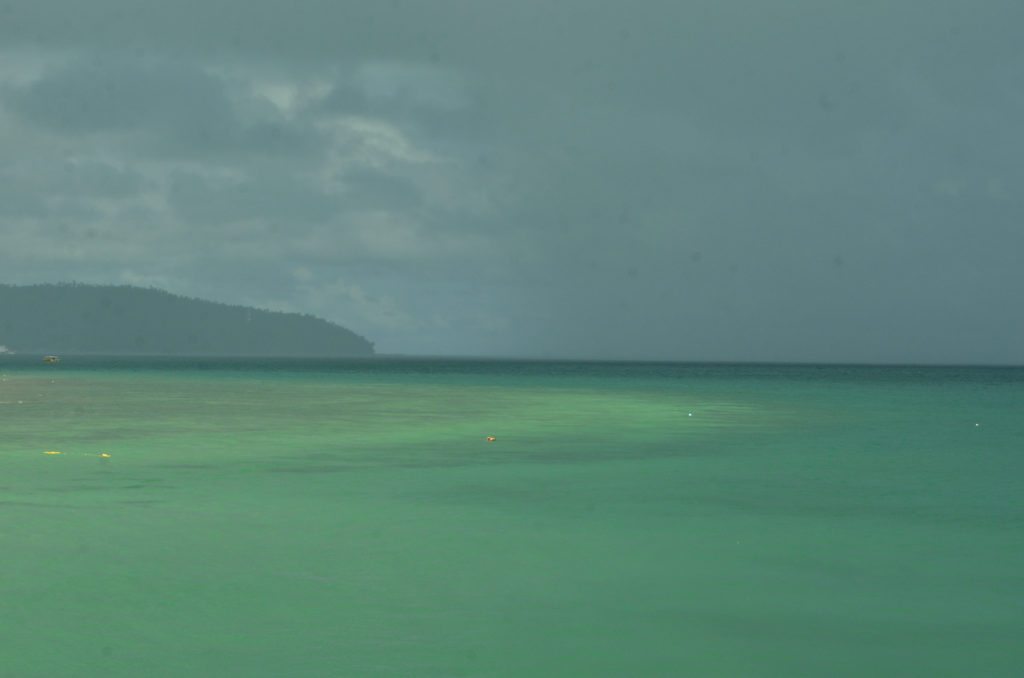 For me I had little doubt that Port Blair should be on this list of my favourite cities to visit in India in 2018. I had visited Andaman Islands as a teenager when I was in college. We were on a ship from Chennai to Port Blair and it was an experience in itself. Twenty years ago Port Blair was  absolutely untouched and an idyllic island. No one had heard of Havelock or Neil Islands and you did not need them. We were in awe taking a glass bottom boat at Jolly Buoy and saw corals. We sailed to Ross and Viper Islands as well and  spent hours at the Andaman Cellular Jail where the stories brought tears to my eyes. Years later I visited Port Blair again and the nostalgic memories just poured out. A lot of travellers use Port Blair just as a transit city to head to Havelock but I think it deserves a couple of days . Read here to know more about things to do in Port Blair.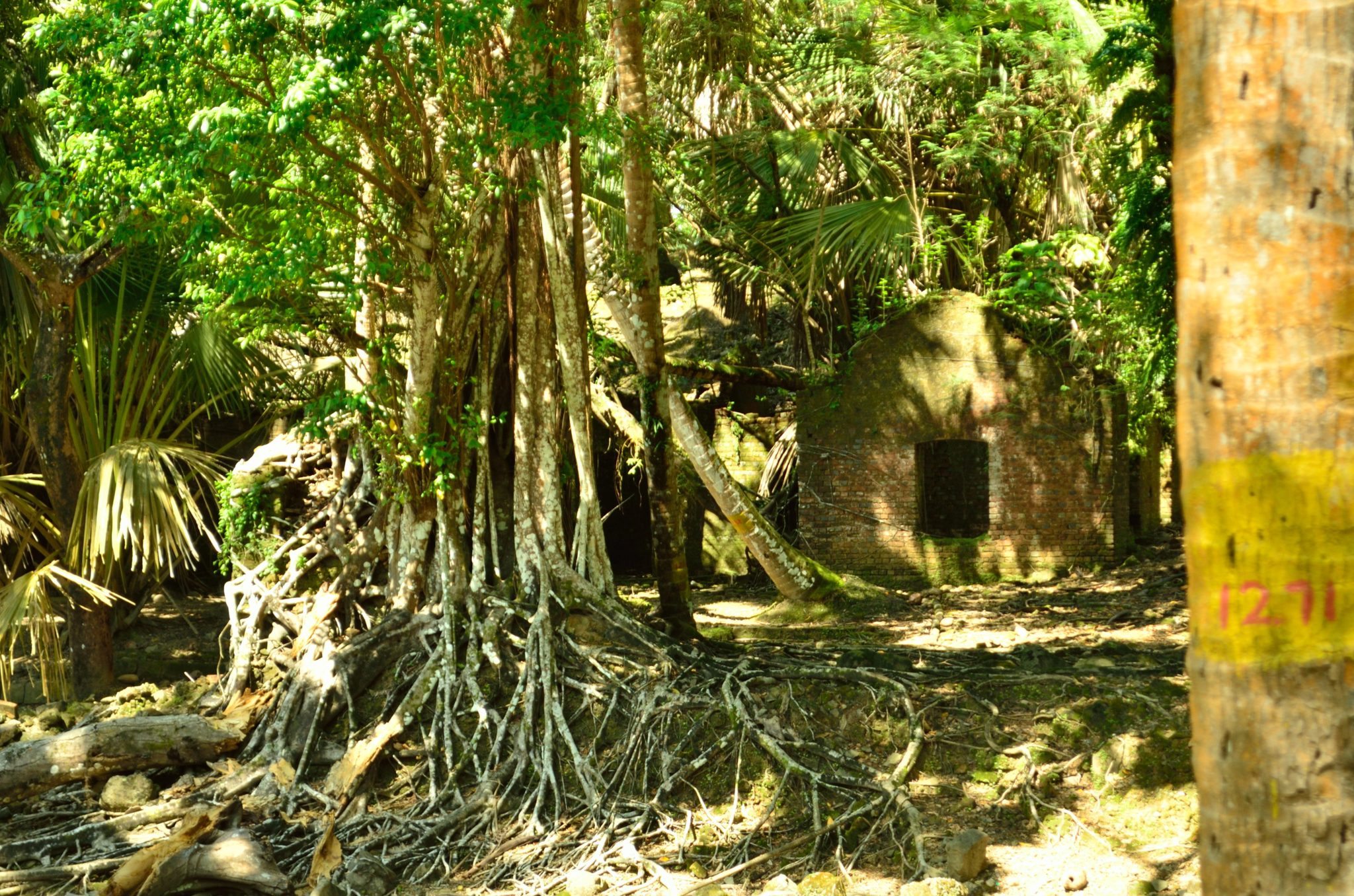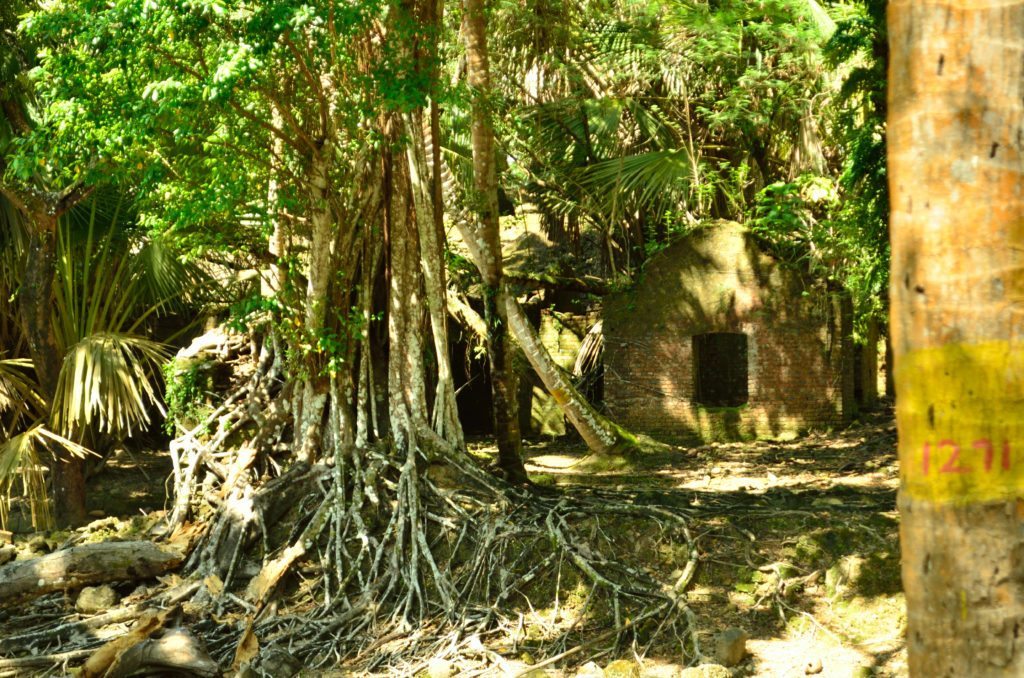 9. Indore, Madhya Pradesh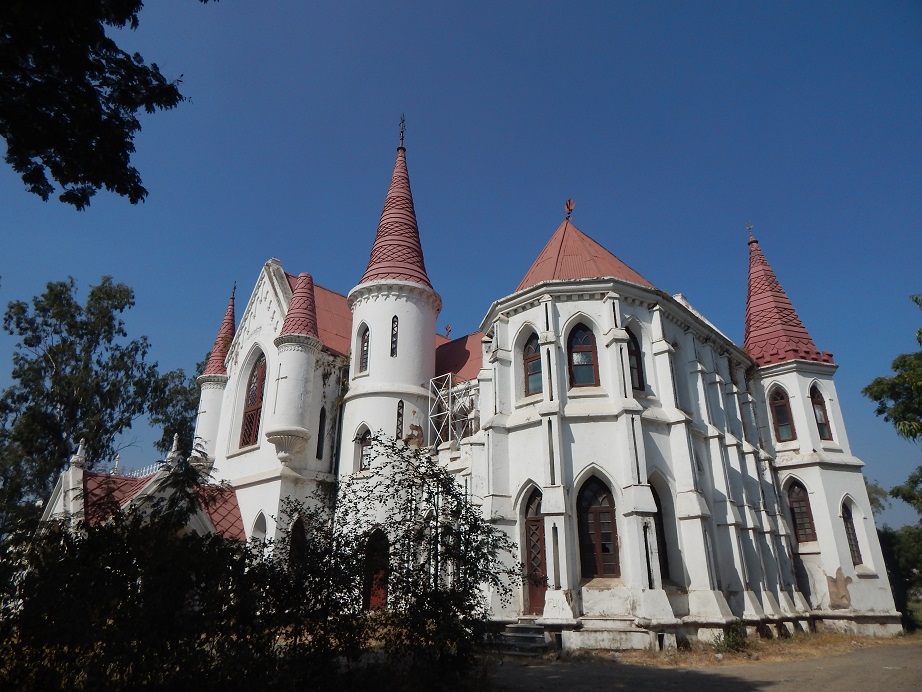 The first impression of Indore was great and it only got better as I got to spend about six whole months in the city, while working on a project. Even though I never understood why they eat Jalebi with Poha there and why they call patty, a baked samosa, they had me at their culinary experiments. It's amusing to see how everyone is carefree and laid back, yet, they manage to keep up with the fast pace, when needed. After living in Gurgaon and Delhi for a while, Indore felt safe, accepting and even creative with the pottery workshops and musical evenings at galleries and cafés. If you're visiting, don't return without trying Sev Tamatar, Cheese Chutney Sandwich, Coconut Crush, Daal Baafle and Butter Khichdi. I'm not a vegetarian but there, I almost turned into one because they're able to do so much without meat and flesh."
10. Srinagar, Jammu and Kashmir
Recommended by
Srinagar, the capital of Kashmir lives upto the expectation of a paradise city. The jewelled Dal lake shines golden when the first rays of the sun fall onto it. The vibrant shikaras (small wooden boats used by locals for transportation on the lake) and the reflection of the mighty Zabarwan Himalayas in the lake give breathtaking views. The houseboats decorated with rich Kashmiri handicrafts and antiques offer unique experiential stay on the lake. Sit back on the deck of the houseboat and observe the lifestyle of the locals living on the Dal lake as the time stands still. The Mughal gardens located on the periphery of Dal lake make romantic ambiance with fully blossomed flowerbeds in spring. Kashmiri Kahwa (traditional green tea), Rogan josh, Dum aloo and nun chai (salty tea) are some lip-smacking local delicacies. Srinagar is an absolute favourite when it comes to top cities to visit in India.
11. Hyderabad, Telangana
Recommended by Roxanne Bamboat,
It's rich royal heritage is  extended to its local cuisine with a plethora of dishes that boast of a special Nawabi lineage. If you find yourself in the Old City of Hyderabad with its labyrinth of narrow lanes buzzing with people, be sure to indulge in some local fare. Start with the famed Hyderabadi style Biryani accompanied by some fiery Mirchi Ka Salan or then Haleem a stew of lentils and meat cooked for hours.
12. Vizakhapatnam, Andhra Pradesh
Recommended by
More often than not we travel as a family and our recent trip to Vizag also known as the jewel of the east coast left us mesmerized. The city boasts of the cleanest railway station (we travelled by train from Hyderabad to Vizag). RK Beach and Rushikonda beach are the two most famous beaches here with lovely views. While RK beach is more of family evening outs, right in the middle of the city with lots of eateries and kiosks, a submarine museum and an aircraft museum (when we visited in September it was being installed right next to the beach) and various other beautifully built animals like elephants, dinosaurs etc. Rushikonda beach can be visited for water sports.
13.  Chennai , Tamil Nadu
Recommended by Preethika,
Chennai, more fondly called as "Madras", is one of the youngest cities (just 350 years old) in the country. Beautifully situated on the east coast of the country hugged by the Bay of Bengal, this city boasts one of the longest coast lines. Temples and Churches: are the most prominent features of this city. Marundeeswarar Temple in Thiruvanmiyur, Kapaleeswarar Temple in Mylapore, Armenian Church in Fort St. George, St. Thomas Cathedral Basilica in Santhome to name a few. The history and the stories surrounding these places deserve a separate post by themselves. Marina Beach is also the 11th longest beach in the world. Come over to surf in this city :)Bharatanatyam is one of the of the oldest forms of classical dance widely thought here. Kalashetra Institute still teaches this in the traditional Gurukulam setting. Experiment this side of dance and I promise it to be a truly exhilarating experience.Idly with Filter Coffee is the best breakfast to have in these old Chennai eateries other than varieties of Dosai, Vadai and Pongal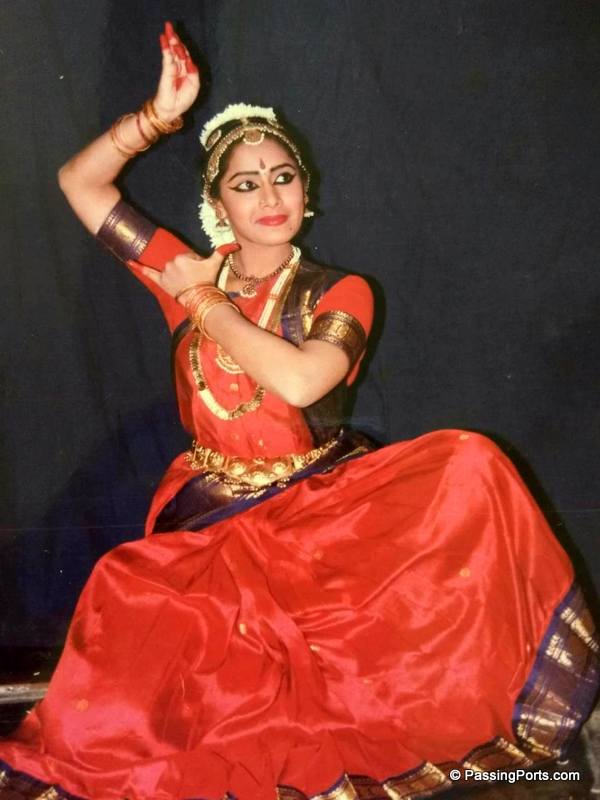 14.Lucknow, Uttar Pradesh
Recommended by Siddhartha Joshi, Sid The Wanderer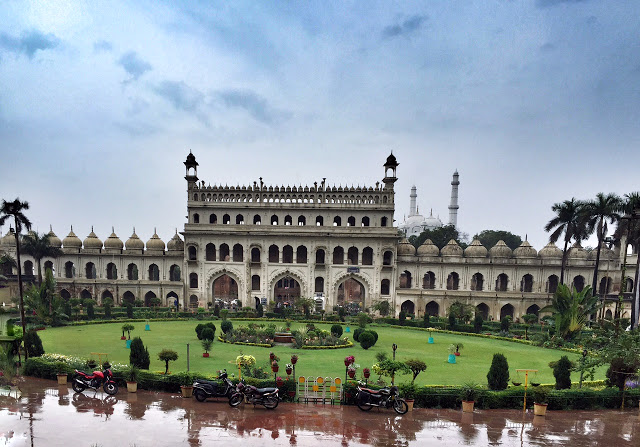 Also known as the city of Nawabs, Lucknow is a city that makes you fall in love with everything that Awadh is famous for – food, language, clothes and architecture. It's a city I've visited numerous times since my childhood and manage to find something new even now.For the first timers to the city, visiting the iconic Bhul Bhulaiya at Bada Imambara is a must, so is eating food at the Chowk area of the city. Lucknow is also famous for Chikankari work for both men and women, and nothing beats a visit to Sewa Chikan to pick a few clothes.
You can read more about Siddhartha's tale of the Bhool Bhulaiya here.
15. Rishikesh, Uttarkhand
Recommended by Ayandrali Dutta,
Right at the foothills of the Himalayas is the yoga capital of the world – RISHIKESH, a place that sees thousands of foreign and Indian tourist visiting every year.A perfect budget getaway Rishikesh as much to offer be it café hoping to rafting/hiking to enjoying a nice relaxing massage by the Ganges to  some meditation or even sinful indulgence into some holy smoke.  By the evening as you hear the chants from the other side of Ganges just cross the Laxman Jhula and soak yourself into the evening of Parmarth ashram. A little-kept secret of this place is the Beatles Ashram which is now in the most dilapidated state. Blissful and serene Rishikesh is your place of solace.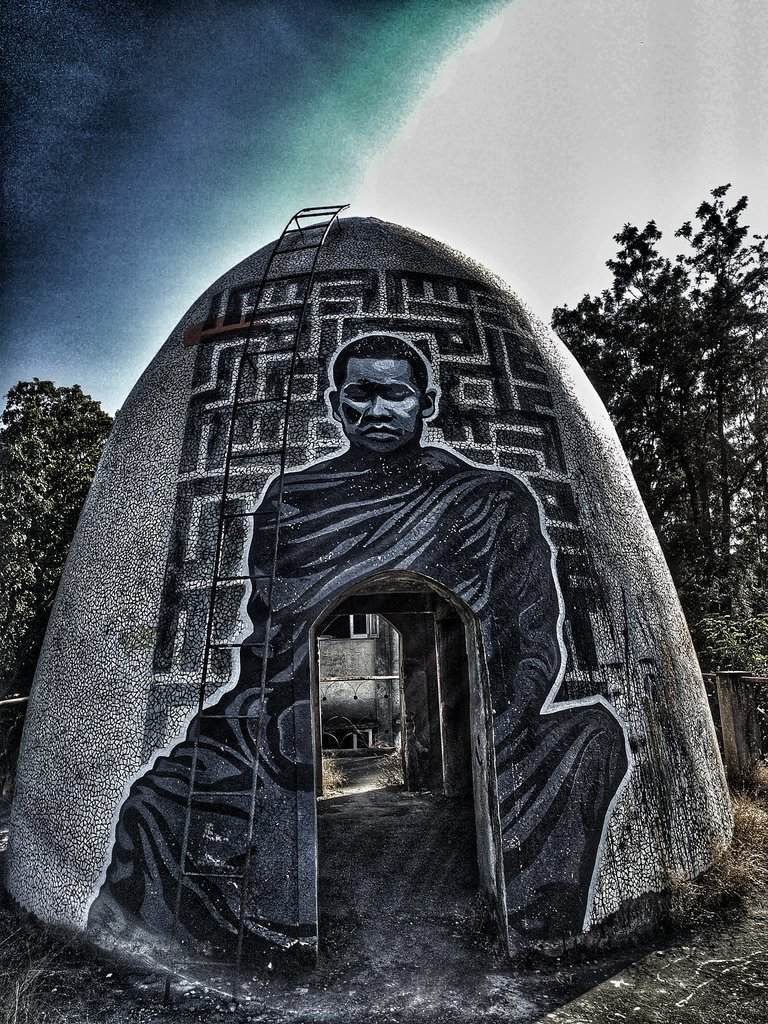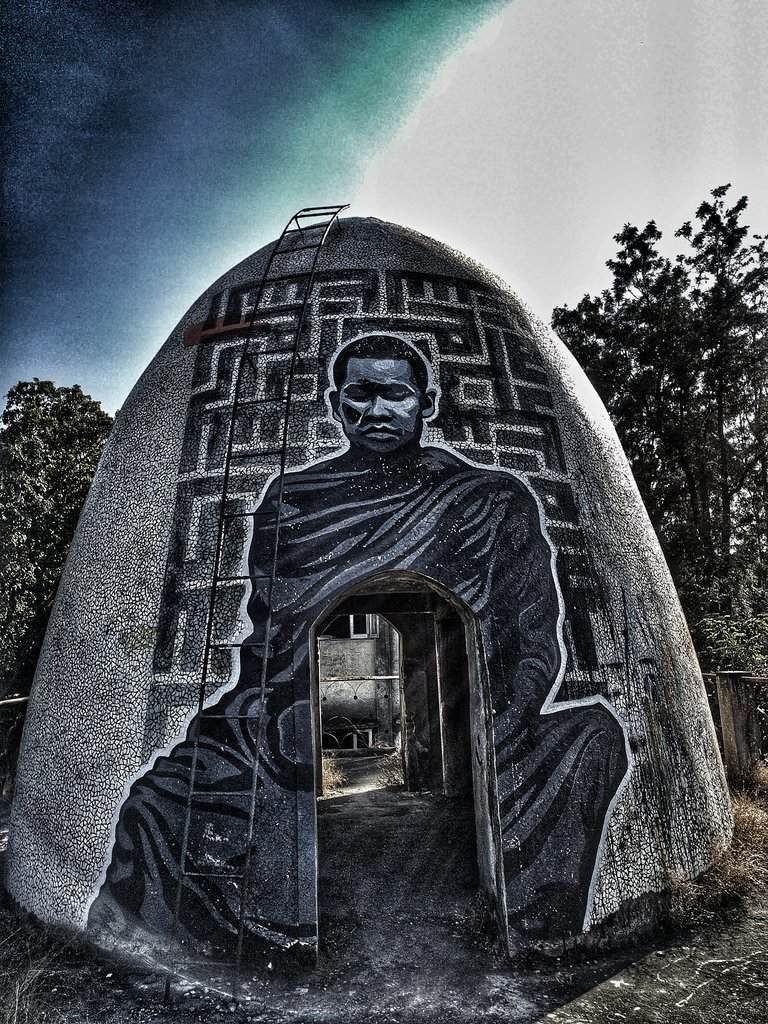 16. Bikaner , Rajasthan
Recommended by Jyotsna Ramani, Wander With Jo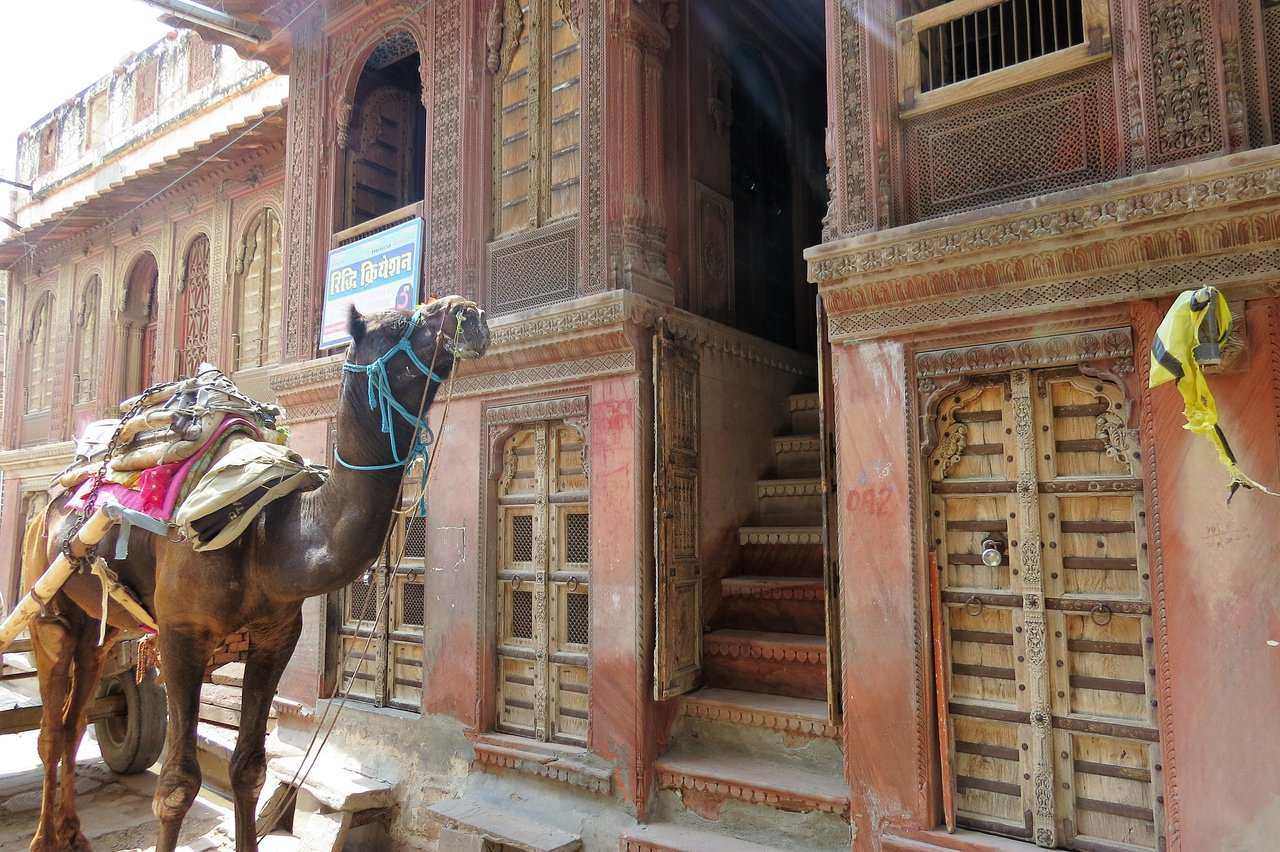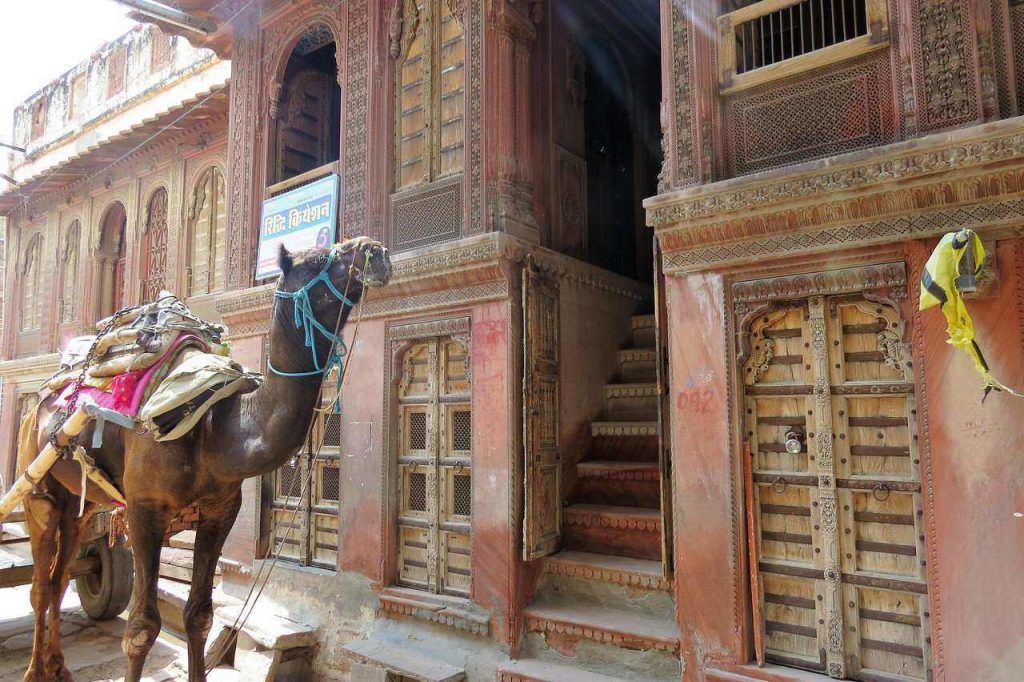 Bikaner is not just a destination.. its an experience. I realized this as soon as I stepped into the royal setting of Narendra Bhawan. From there on, it was easy to immerse in the grandeur, history, culture and cuisine of Bikaner, the princely state of Rajasthan.
Its easy to lose yourself in the charming Junagarh fort where you can gawk at the majestic architecture over the decades. Indulge in luxury at Laxmi Niwas or just check out the "poor man's fort" of Bikaji ki Tekri.With so many haveli's in this hotpot of royal charm, Bikaner makes it to my list of destinations to visit in 2018.
Read more about how Bikaner made it to the list of best cities to visit in India in  the post written by  
Amritsar is a destination that you simply can't miss visiting when in India. Amritsar is most famous for being the home of the majestic and serene Golden Temple – the holiest place for the Sikh community. The Golden Temple is simply one of the most beautiful sights I've seen in my life, in fact I loved it more than the Taj Mahal!  The temple and the colourful people and pilgrims who visit this scared place are so photogenic and the people are super friendly. Don't miss the chance to eat a free vegetarian meal and simply soak up the serene and peaceful atmosphere. While in Amritsar you should also witness the ceremony at Wagah border, eat lots of yummy Punjabi food and also visit the fun and bizarre Mata Lal Devi temple.
You can read about Anna's experience in 
It's not just that they are a symphony in stone. The Khajuraho Group of Temples are among the finest in India and the world, a UNESCO World Heritage site of the first order. They vibrate with feminine beauty, soaring to the heavens on a song of artistry and intricacy. Most are contained within the expansive lawns of the Western Temple Group, a serene place to wander at any time of day. At dusk, the magic and mystery of the enigmatic temples take hold, and at night, a sound and light show brings their history to life. But Khajuraho is more than this. It is a small, charming town in beautiful Madhya Pradesh, surrounded by forests and rolling hills. The air is fresh, the feeling is relaxed, and there is a timeless ambience that entices the weary traveller. Much like Pushkar, Khajuraho is a place to chill. I could spend endless days on the terrace of Zostel, around the pool at the Lalit, or in the tree-house like Raja's Cafe, watching the world go by and soaking up the peaceful vibe.
19.  Jaipur, Rajasthan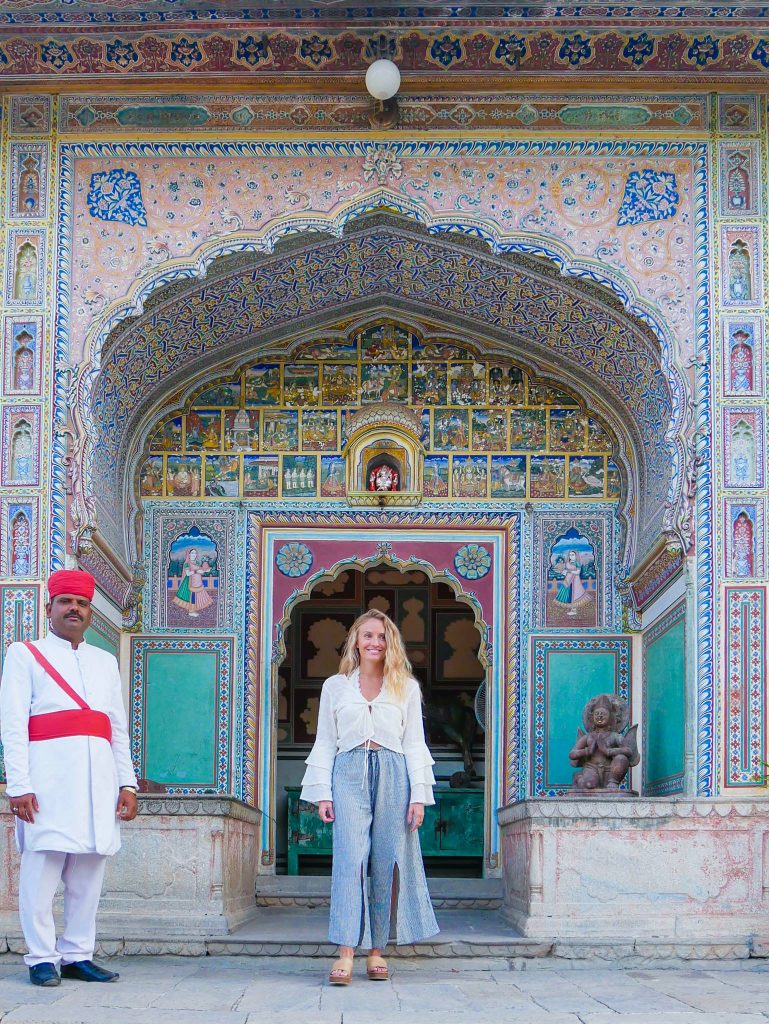 Recommended by Rachel Ann, Hippie in Heels
Five years ago, I visited Jaipur as a backpacker and had mixed feelings about it. I just went back this October and was blown away with how fantastic the city was – so much so that I'll be going back again in 2018. From the Samode Haveli to the easiest to use Ubers my stay was generally stress-free. Cafes like Palladio kept me refreshed and healthy while I bounced around from rug export shops to jewelers and bought the most incredible pieces of art at nearly wholesale cost. Beyond that, the nightlife was epic – I somehow ended up at a trance party at Polo! The best part about Jaipur is that it's such a modern city but has insane charm that is missing from some other booming Indian cities. The royal feel of the place doesn't go unmissed and the people are kinder than anywhere else I've been lately.
Rachel's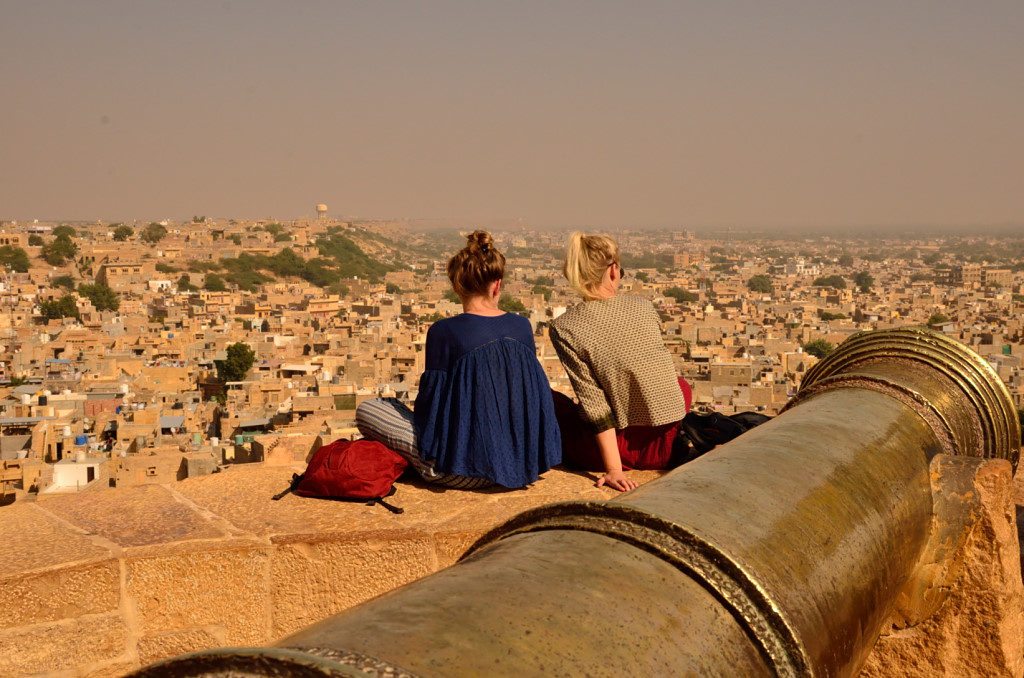 I love the small-town vibes of Jaisalmer. But when it comes to things to do, it has a lot to offer. As you enter the town you will be awed by its majestic fort. It is also a living fort, people still reside inside it. A visit to the old Havelis in the town is also recommended, which will give you a glimpse of the opulent lifestyle of the wealthy in the bygone era.
Like many other towns of Rajasathan Jaisalmer too has a lake in middle of it, the Gadisar Lake. Sunset is a nice time to go there. The town has a small market where you can buy local stuff. My girls love the lehnga I bought for them. However, for me the real joy of Jaisalmer is in visiting the sand dunes. Sam is the more popular one, but there are more. Your hotel might be able to arrange a dinner for you under the stars in the desert which is an unforgettable experience.
If you still want more, go to Kuldhara which is an abandoned haunted village. The town was cursed by its people when they had to flee overnight from persecution. A day trip to the temples of Kiradu close to the neighbouring town of Barmer is also worth it.
Read Mridula's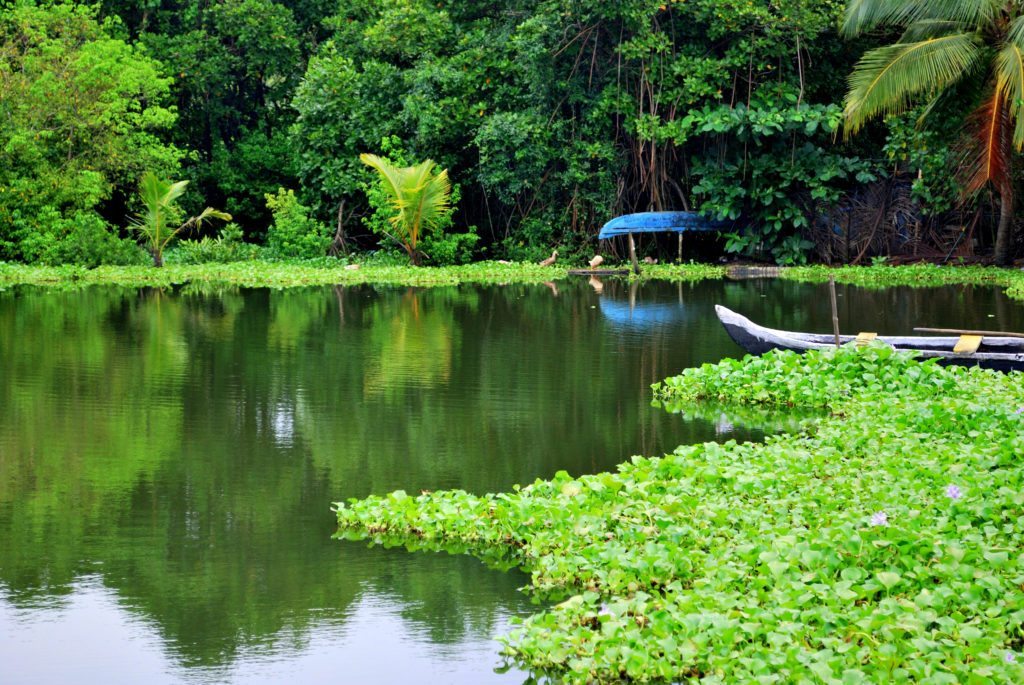 An old fort area with a sleepy feel, Dutch architecture, Portuguese influences, it thrives on having had Vasco da Gama having been buried here, and of course the Chinese Fishing nets are the things that Cochin is known for and worthily so. However fewer people know that 13 different communities live within the old fort area from Marwar to Jain's to Gujaratis, all who have brought their one influences, there are nonetheless official guides conducting street food tours but delve into it yourselves and a myriad delights await you. More recently chic cafes and art galleries have opened in Fort Kochi and every two years is the Cochin Bienalle when the whole city comes alive with street art, installations and sculptures. If you fancy getting a bit more rural, then cycle rides down the coastal road visiting fishing villages, coir making units, small boat building yards and the off toddy shop for the brave! There are numerous, charming boutique hotels and homestays to choose from making this a perfect destination, most people say for one or two nights but for me, well I think you can easily while away four or five. No wonder Cochin or Kochi is one of the top cities to visit in India in 2018
22. Mysore, Karnataka
Recommended by Kausal Karkhanis,

Right from the word go, Mysuru seems like the perfect livable city – with excellent roads and relatively less traffic, fair auto-rickshaws, an excellent shared bicycle network, app taxis and public buses to get around. The food and artisinal products scene is also picking up in

Mysuru,

offering a wide variety of local as well as global cuisine. Offering something for every time of traveler, Mysuru makes it to the list of top cities to visit in India in 2018 and  has great stay options ranging from hostels to 5-star hotels and plush palaces.
The regal, culturally rich city which has been slowly growing as a yoga and wellness hub also has a ton of fascinating places to explore and experience – the Mysuru Palace obviously being the best of them all. All of this is easily accessible from Bengaluru via the fabulous Shatabdi Exress train that takes merely 2 hours to get you to Mysuru, my new favorite city in India thanks to its liveability and range of choices for every kind of traveler / inhabitant.
23. Udaipur, Rajasthan
Recommended by Ami Bhat, Thrilling Travel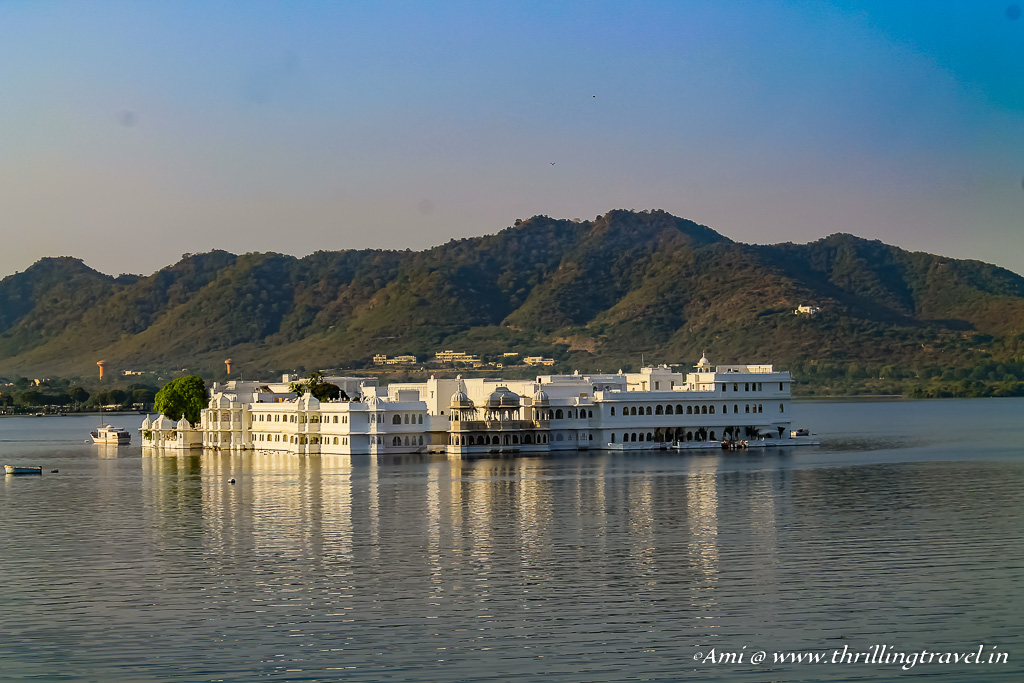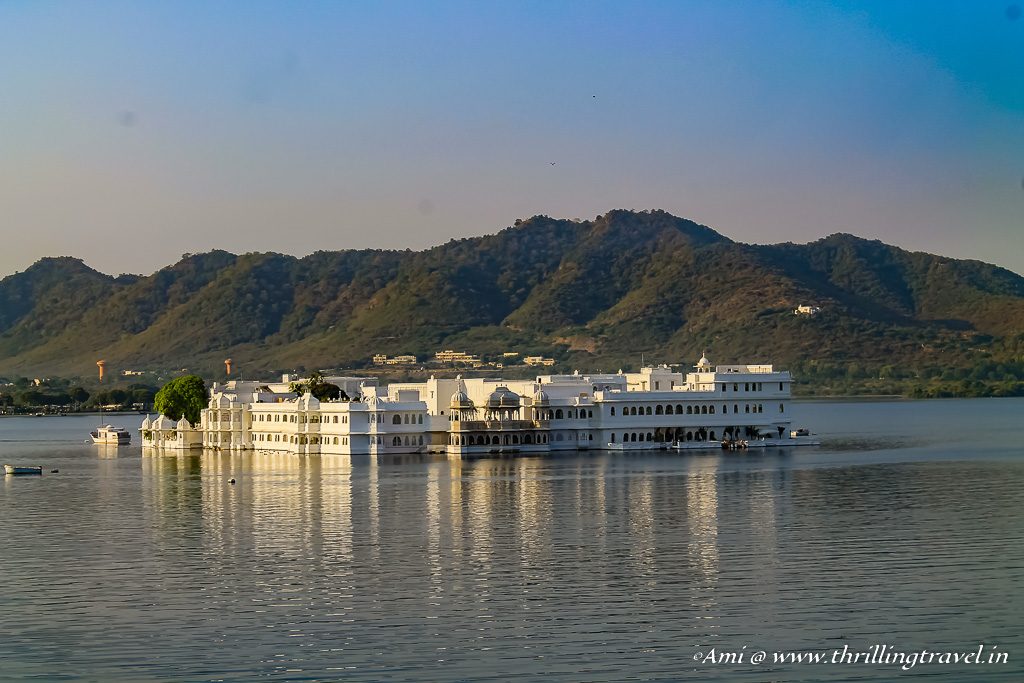 Udaipur – the lake city in Rajasthan, is one place that you will instantly fall in love with. Set around the gorgeous Lake Pichola, this city will charm you completely with its stunning heritage havelis, the majestic city palace, the unusual royal gardens  and the colorful shopping lanes around it. Besides the cultural sights and sounds, it is the mouth-watering Rajasthani food options that once sampled, will leave you wanting more. And if you do choose to visit this place, remember it will not be complete without experiencing the mesmerizing  sunset over the city – either on Lake Pichola or at Sajjangarh Fort.
For more of Ami's experience in Udaipur, one of the top cities to visit in India head to  Chittra Kumar, Masala Box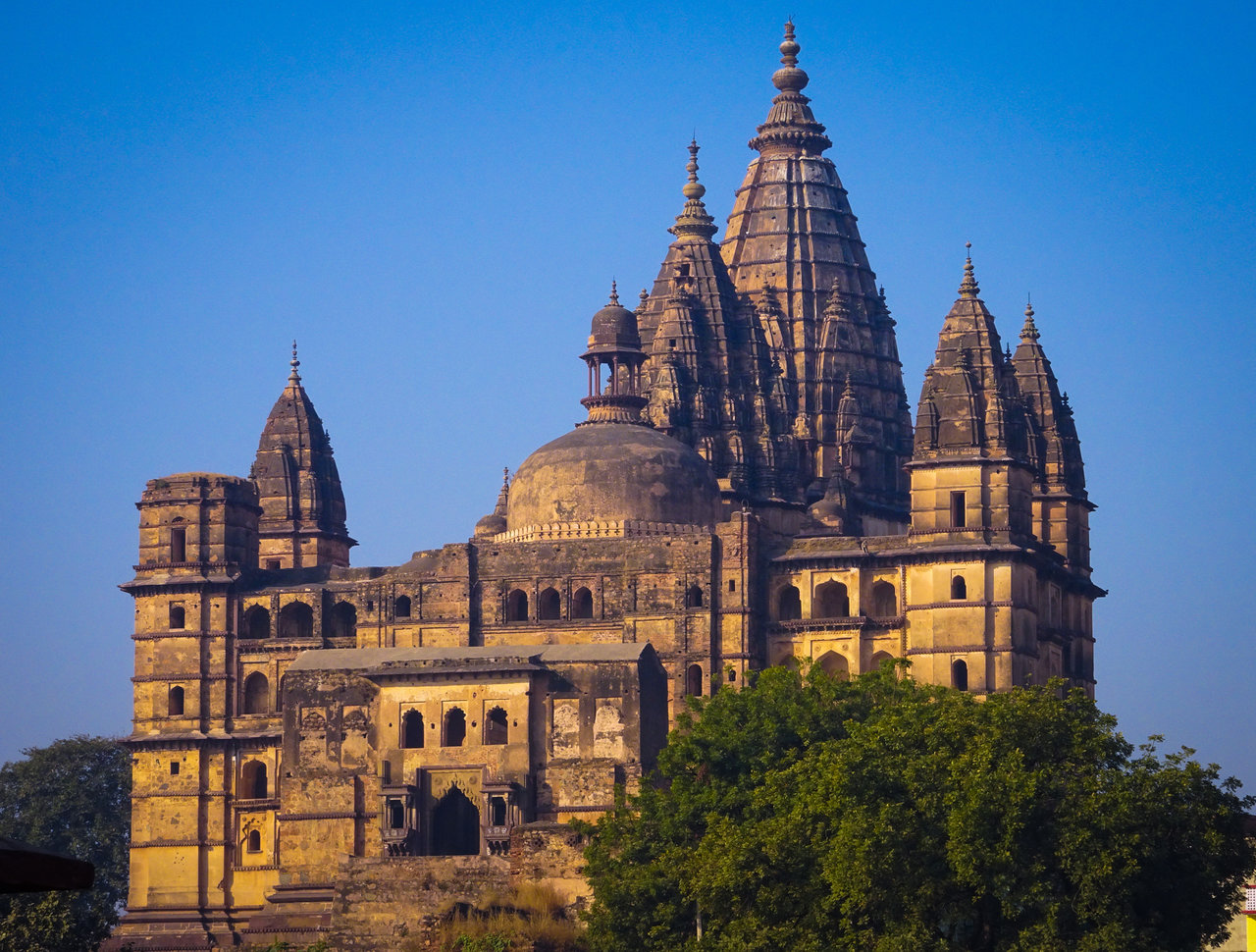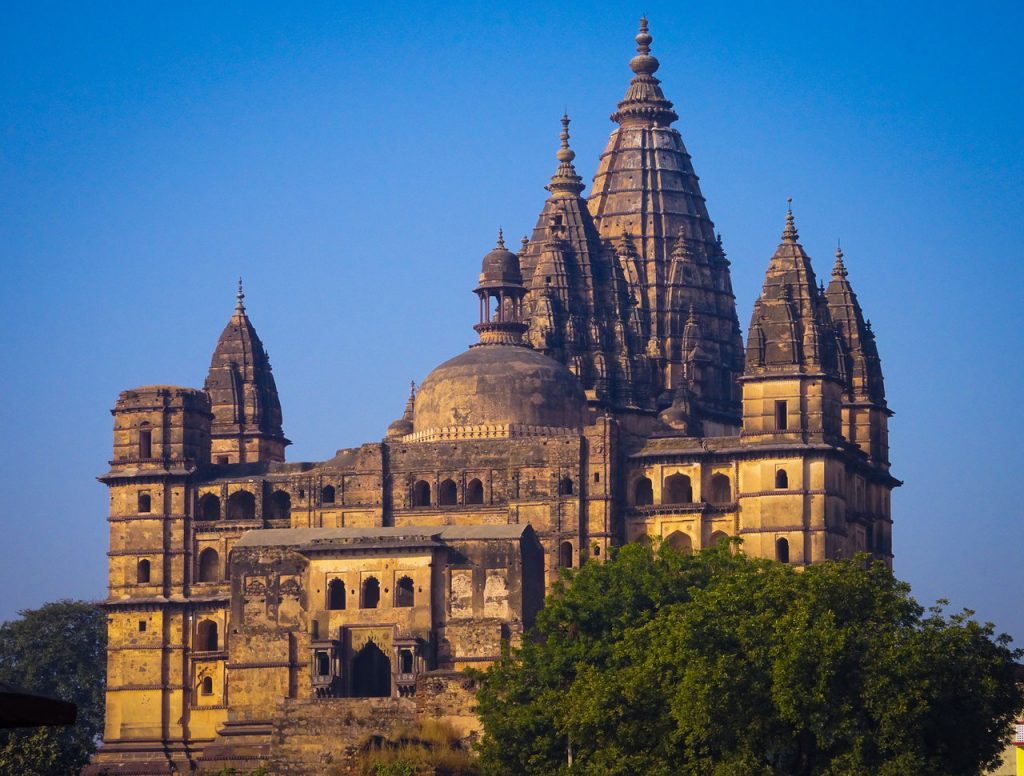 The Betwa river was gently jingling by as I walked through Orchha. Orchha is a city filled with history in every street and corner. Wherever you turn there stands a monument ready to tell you stories; stories from the past that only the walls of these monuments have witnessed. Orchha, a seasonal island formed by the river Betwa, was founded by a Bundela king. He fell so much in love with this place that he made it the capital of Bundelkhand for a brief time. We can see fort complexes, palaces, temples and cenotaphs all around the place. The history buff in me was very much excited to be at such a place. The Orchha fort complex itself has three different mahals to pay a visit to. The Raja Mahal is where the king and the queens of the Bundela dynasty lived. Like many palaces we see in India, this one too has a courtyard to listen to public grievances, a courtyard to discuss political strategies, another for entertainment and then are the rooms of the king and queens. What is different though is that the colorful murals on the ceilings and walls still intact. . Within the fort is also the Jahangir mahal, which was built to just visit the Mughal emperor Jahangir.  In the center of the city catching everyone's attention is the magnificent Chatthurbhuj Temple which was built for Lord Rama by the queen.  There is a Raja Ram Temple adjacent to the Chatturbhuj which is buzzing with people. If you pay a visit to the temple don't forget to taste the mawa peda and have pooris from the poori bandar. A little away from the fort is the Laxminarayan Temple whose wall paintings made me go in awe. Stories from Ramayana and Mahabharata was strewn all around the walls, ceilings, sanctum, everywhere. Being a sunset lover, I decided to watch the sunset behind the cenotaphs also called Chhatris, which serve as memorials to Orchha rulers. Crossing the river I perched myself on a rock and sat down waiting for the sun to go down. To my delight, it was not only a splendid sunset but also a delightful sight of Indian vultures returning to their nests at the cenotaphs.
25. Ahmedabad, Gujarat
Ahmedabad is a city, Amdavad is an emotion; synonymous to people who reside here. Ahmedabad, honored as India's first World Heritage city by UNESCO in July 2017 is a unique blend of centuries old architecture, contemporary culture, industrial hub and a foodie paradise. Overwhelming at times due to its ever growing traffic, there are places which transform you into historical serenity and vibrant festivals to mesmerize.
Watch out for Ahmedabad to be one of the top ten cities to visit in India in 2018 and get blown away with array of things to do, see and eat.
26. Bundi, Rajasthan